Grilled Venison Steak Stuffed with Spinach, Cheese, and Sun Dried Tomatoes
Every now and then, we like to add an Italian twist to our venison steak. Our favorite way to do this is to flatten the steak with a meat mallet before stuffing. We used a top round cut for this one, but just about any steak cut from the rear ham will work. Layer on the seasonings and stuffing ingredients of choice, then roll the steak and tie everything tightly with butcher's twine.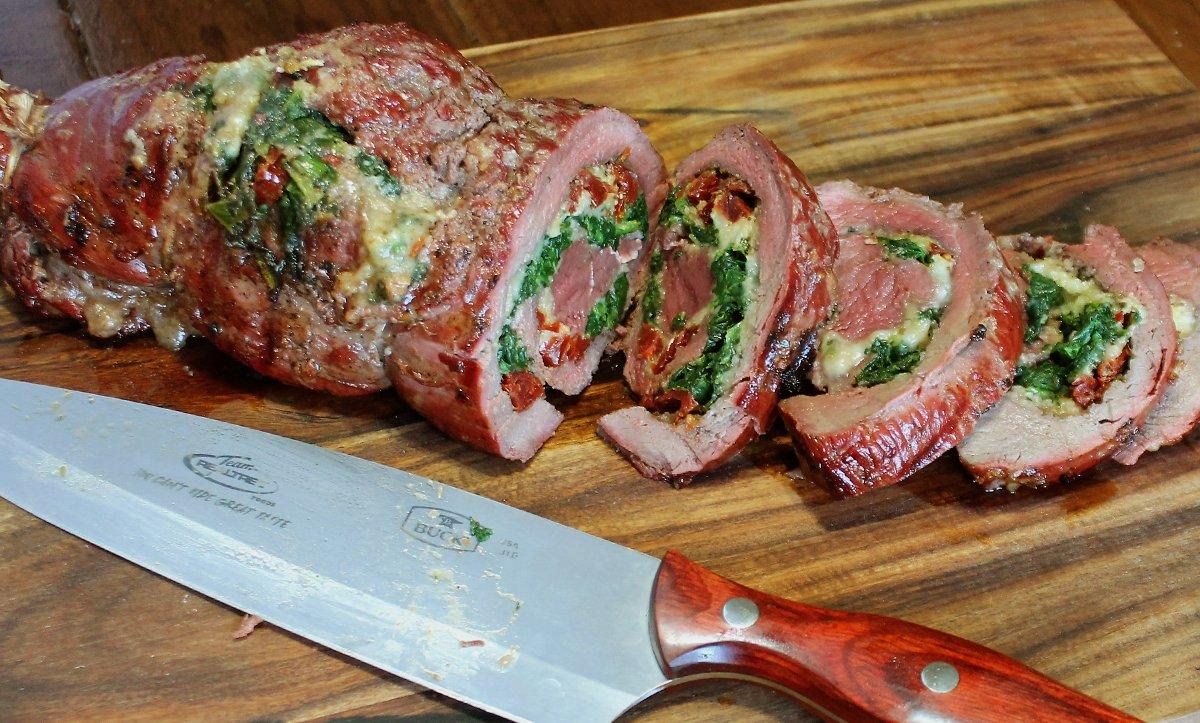 Ingredients
2-3 pounds of venison steak, flattened to a half inch thickness with a meat mallet (for this recipe, there were two steaks)
2 cups shredded mozzarella cheese
1 cup panko bread crumbs
1 cup sun-dried tomatoes packed in oil, chopped
16 ounces frozen chopped spinach, thawed
2 tablespoons salt
1 tablespoon pepper
1 teaspoon garlic powder
1 teaspoon dried basil
Butcher's twine
Cooking Instructions
Lay the steaks on a cutting board and cover with plastic wrap. Pound them with a meat mallet until they are an even half-inch thick across the steak.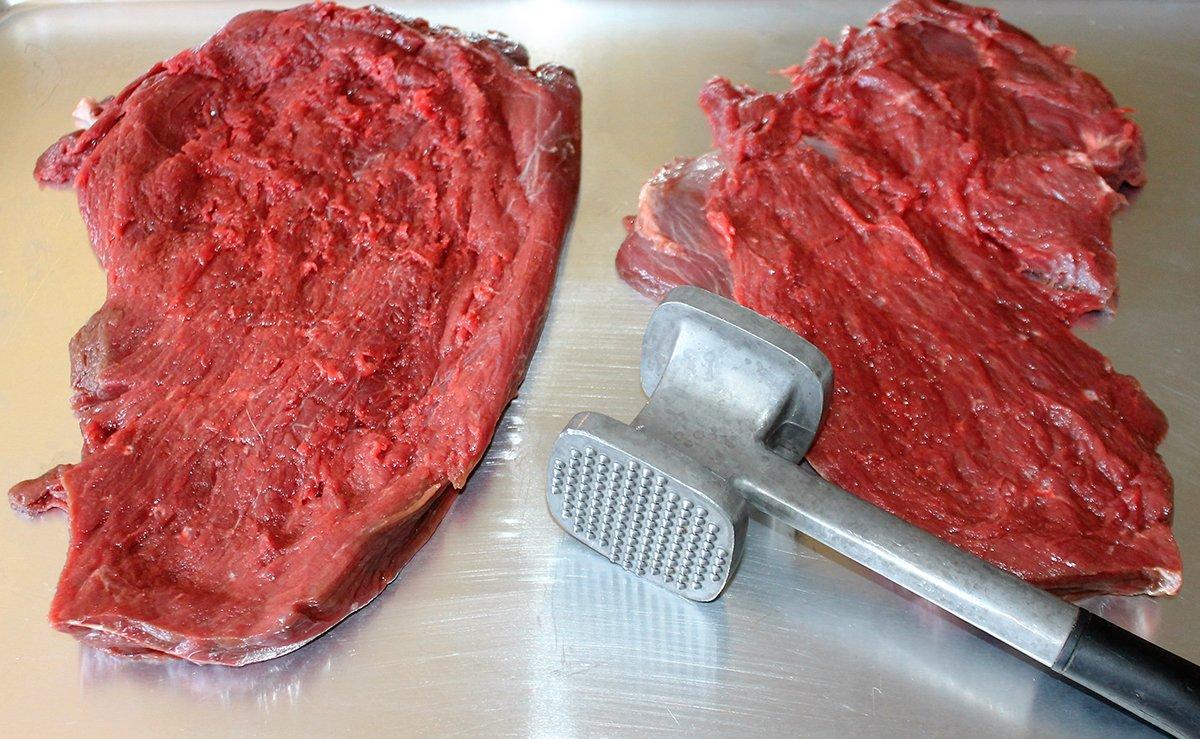 Place the steaks on a medium-hot grill for 4 to 5 minutes, then rotate one-quarter turn. Repeat until all sides have been seared. Total cook time for these rolls was about 25 minutes to reach an internal temperature of 135 degrees.