Ground Elk Dan Dan Noodles
This recipe is for those late-night cravings, those quick lunches, those weeknights when you need something on the table in a hurry. The flavor combination of lightly sweet and a little bit spicy is always a hit. Mix in some fresh spinach and ground venison of any kind, and you have all the flavor from your favorite Chinese takeout in a healthier version that takes less than 30 minutes from start to finish.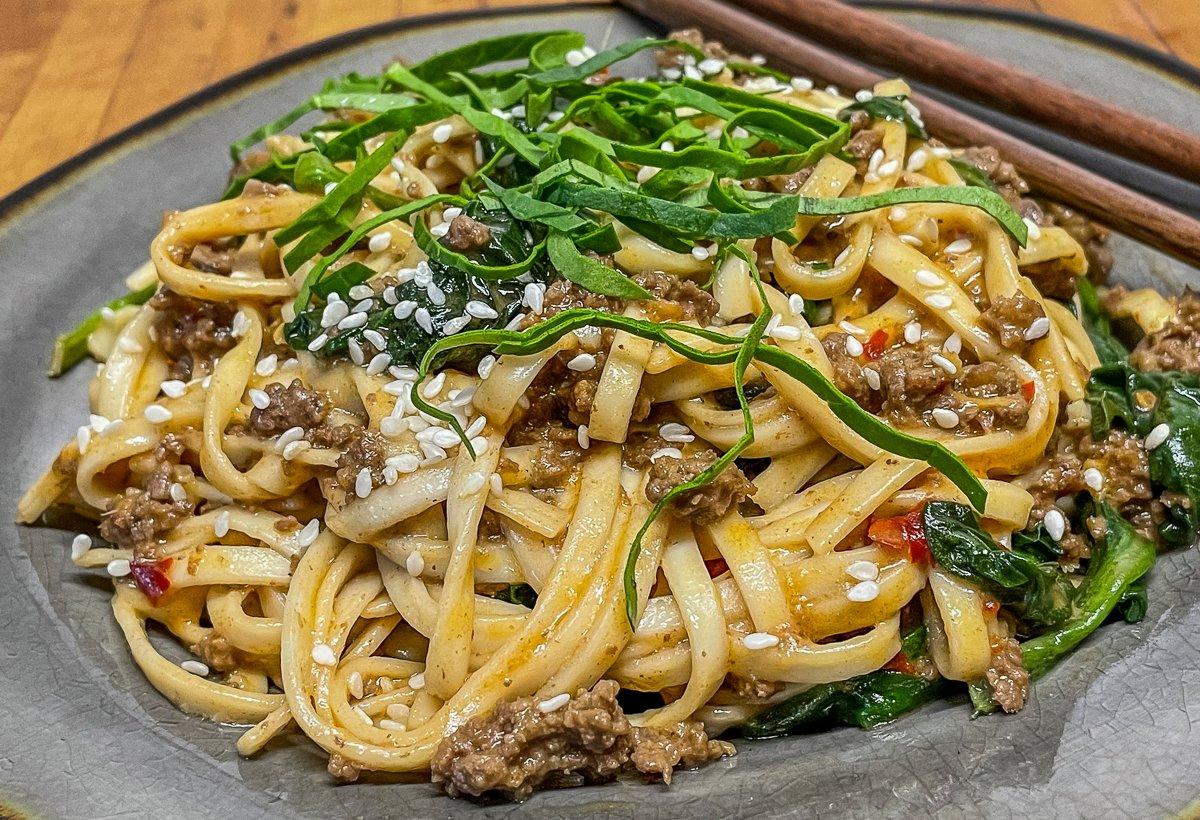 We used udon noodles, but go with whatever's your favorite. Even spaghetti will work in a pinch. For this particular round, we used ground elk, but any ground wild game works well.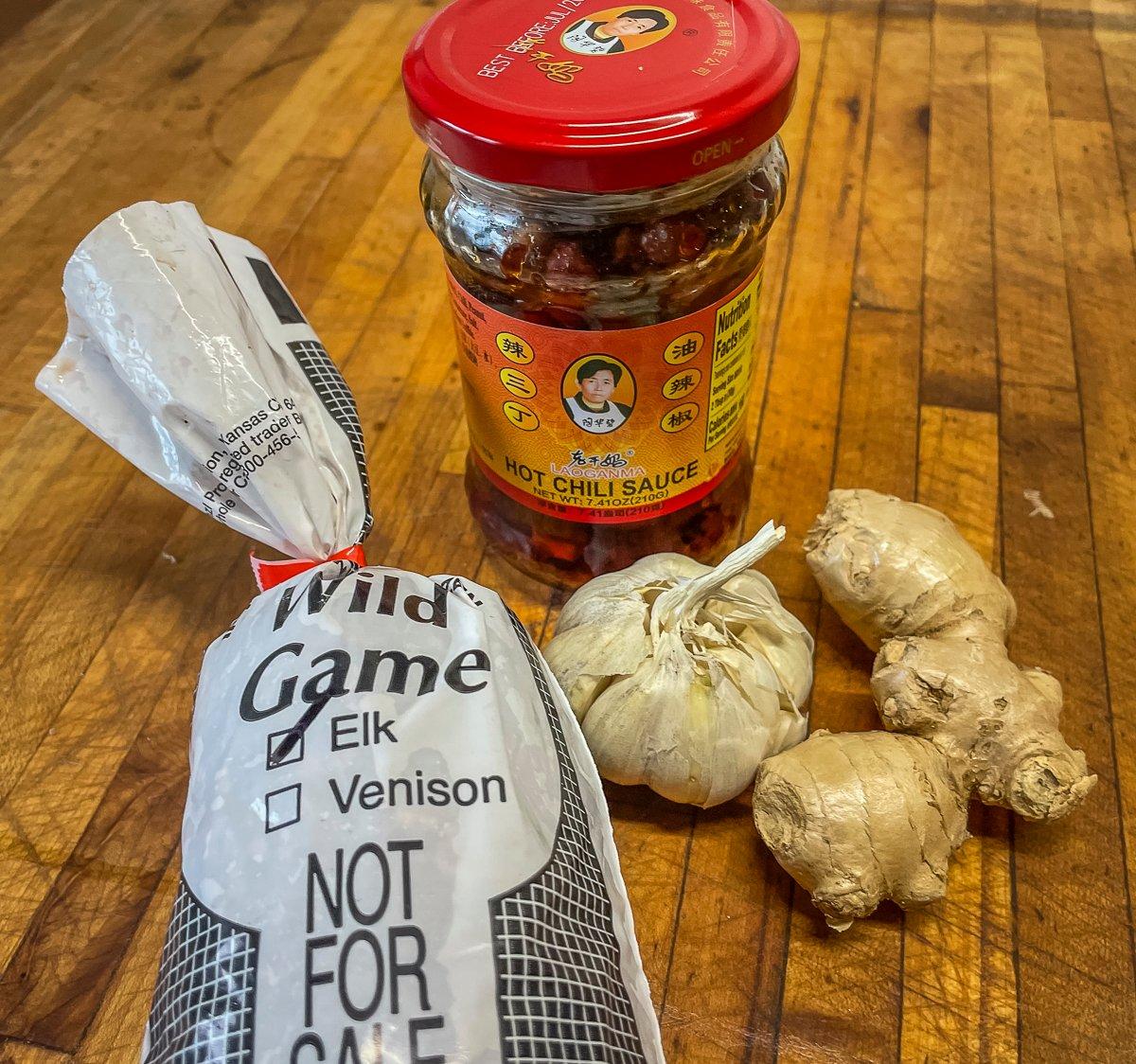 Ingredients
1 pound ground elk or other wild game meat
1 1/2 cups chicken or wild turkey broth
1/2 cup soy sauce
1/3 cup creamy peanut butter
1 tablespoon brown sugar
1 tablespoon cornstarch
1 tablespoon rice vinegar
1 tablespoon sesame oil
1 tablespoon hot sauce
2 teaspoons chili sauce or chili crisps in oil
16 ounces udon or other noodles
2 cloves garlic, finely chopped
1 teaspoon ground ginger
1 teaspoon sea or kosher salt
2 cups fresh spinach
Garnish with sesame seeds and julienne-cut raw spinach
Cooking Instructions
Set a pot of water to boil as you make the sauce. Mix together the broth, soy sauce, peanut butter, brown sugar, cornstarch, rice vinegar, sesame oil, hot sauce, and chili sauce or chili crisps until smooth. Set aside.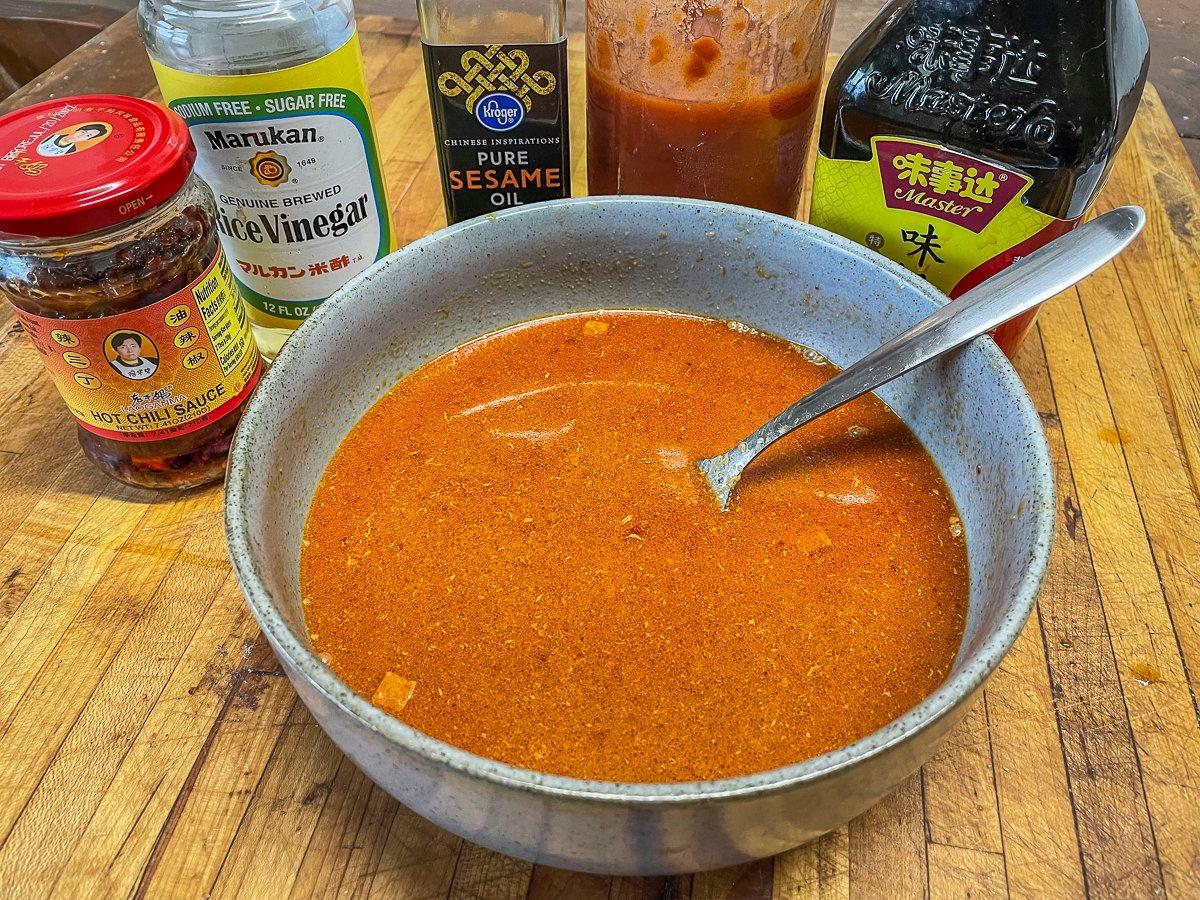 Brown the ground venison in a large skillet until cooked through. Meanwhile, cook noodles in the pot of boiling water according to package instructions. Once the meat has browned, reduce heat to low and add garlic, ginger, and salt. Stir well. Return heat to medium-high. Add the spinach and sauce.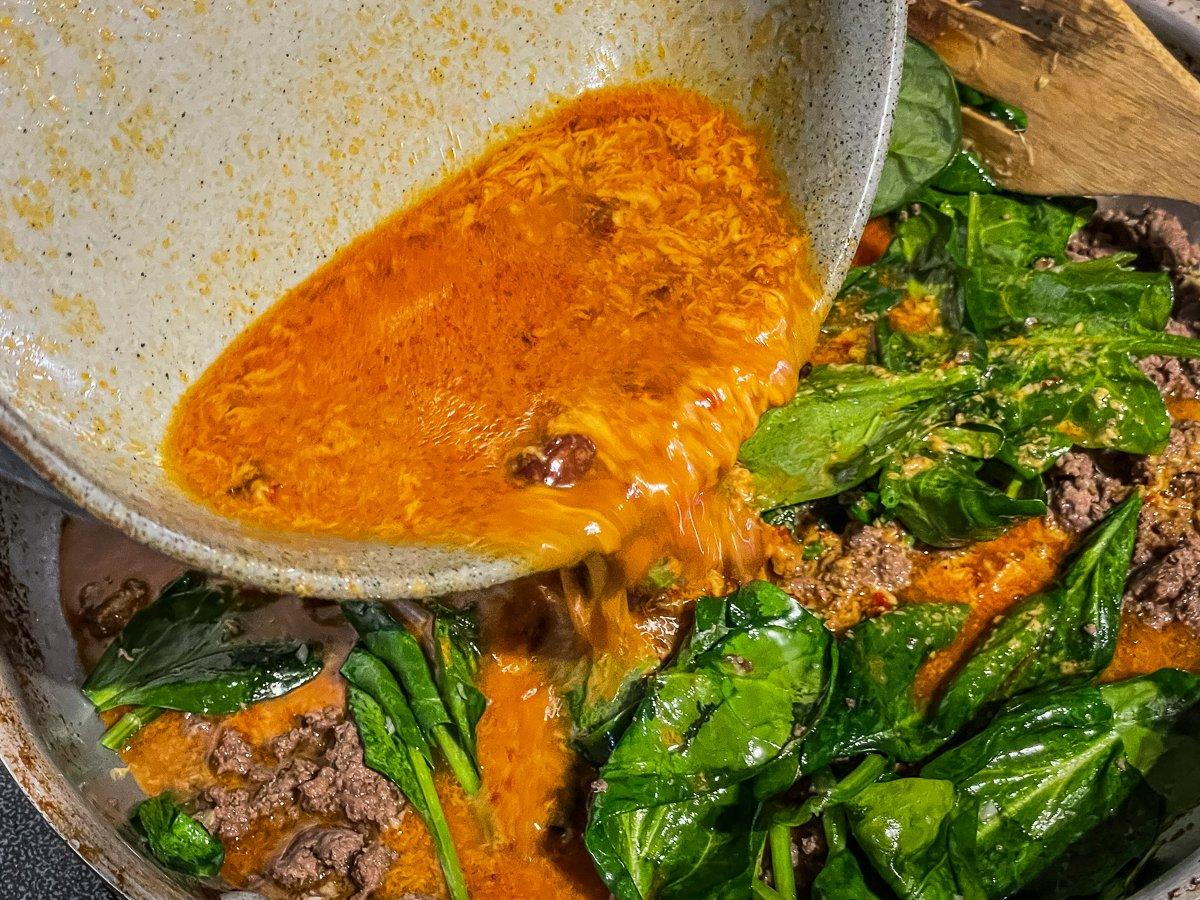 Stir well. Cook 3 to 5 minutes until the spinach has wilted and the sauce has thickened.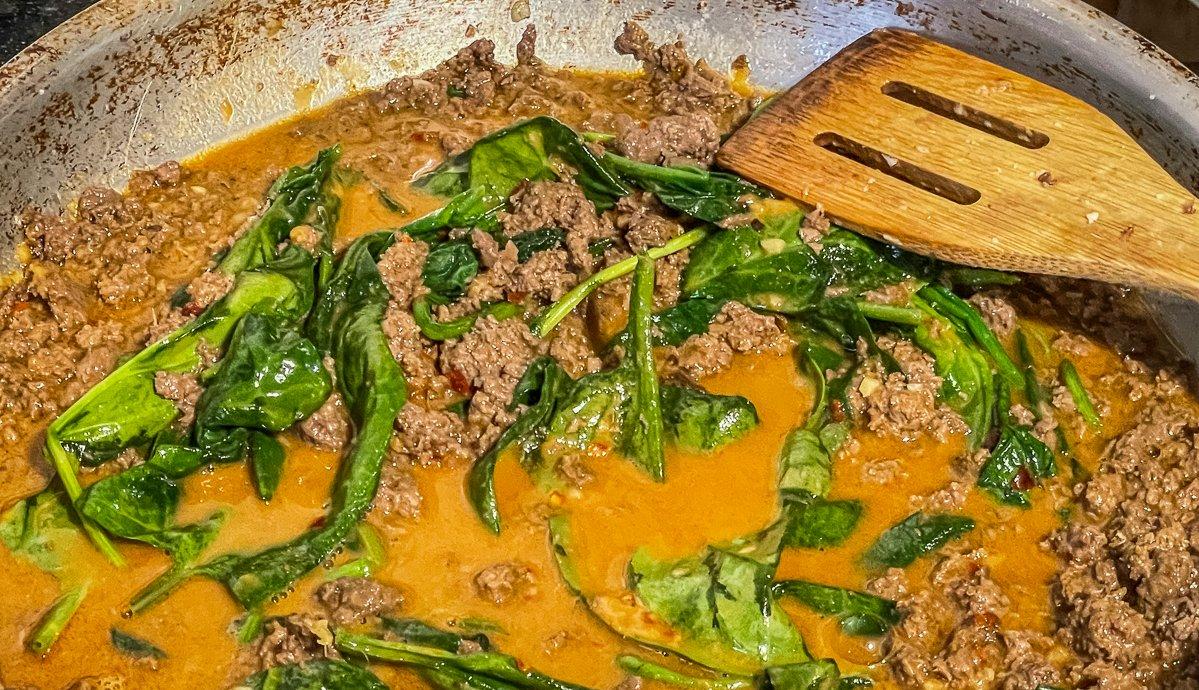 Add the noodles to the pan and toss to blend. Garnish with sesame seeds and thin strips of raw spinach just before serving.