Hard Cider-Braised Squirrel and Mushrooms Recipe
Here in Kentucky, squirrel season is just around the corner. Potroast and I will be out on our traditional opening-morning hunt. Should our hunt be successful, this recipe for Hard Cider-Braised Squirrel and Mushrooms will be one of the first we cook.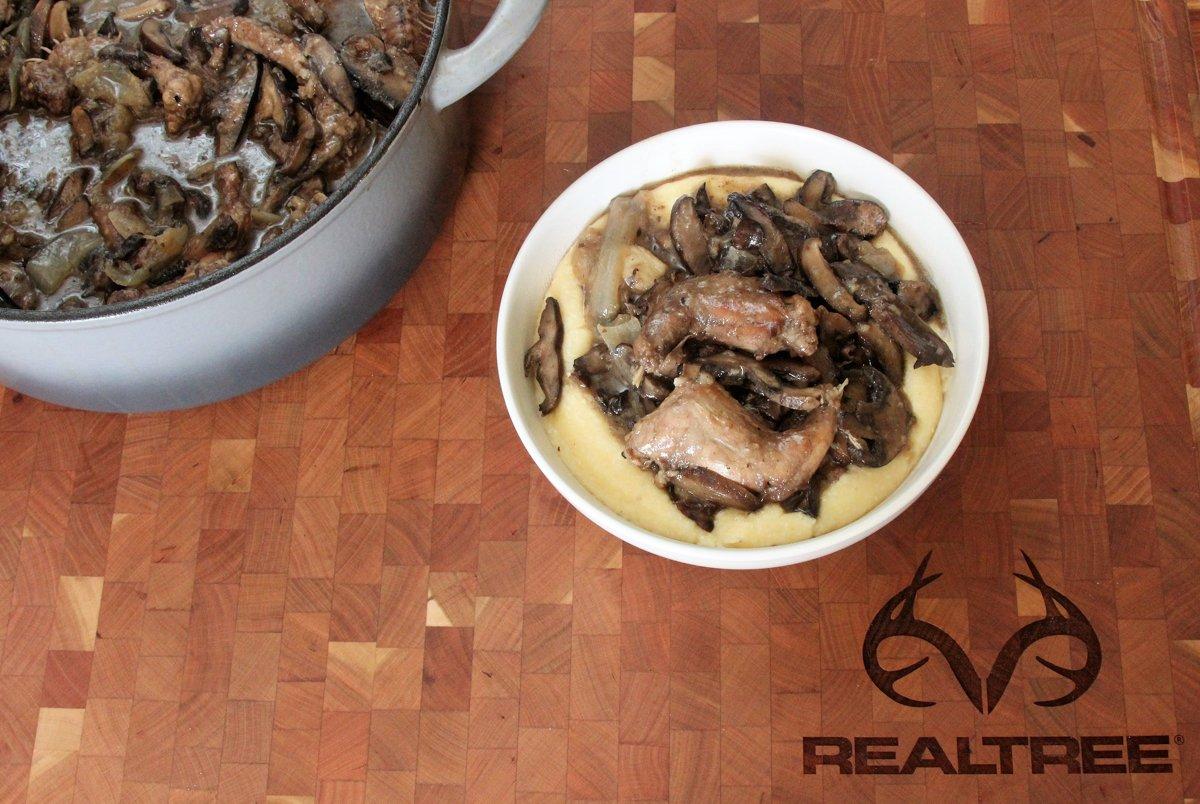 Cook's tip: Since the squirrels simmer for a while, go ahead and remove the ribs from the back section before browning the squirrels. You don't lose much meat on a squirrel rib, and the small bones tend to cook free from the back and float around in the finished dish.
Ingredients
4 tbsp. butter or lard
2-3 squirrels, cleaned and quartered, ribs removed from back section
1 pound shitake or oyster mushrooms, sliced
1 large Vidalia onion, chopped
12 ounces hard apple cider
½ cup unfiltered apple cider
1 tbsp. Dijon mustard
1 teaspoon dried tarragon
1 teaspoon dried oregano
2 tsp. each kosher salt and freshly ground black pepper, divided
1 small shallot, finely chopped
2 tsp. apple cider vinegar
1 bay leaf
Dredge:
1 cup all-purpose flour
1 tbsp salt
1 tbsp black pepper
1 tsp garlic powder.
Cooking Instructions
Start by heating the butter or lard in a heavy pot over medium-high heat. While the pot heats, dredge the squirrel in the flour mixture. Brown the squirrel, in batches, until the surface is golden and crisp. Move each batch to a warm platter as you continue browning the remaining squirrel. Don't overcrowd the pot. A few minutes per side should be plenty. You aren't cooking the squirrel at this time, just getting a nice crust on the surface.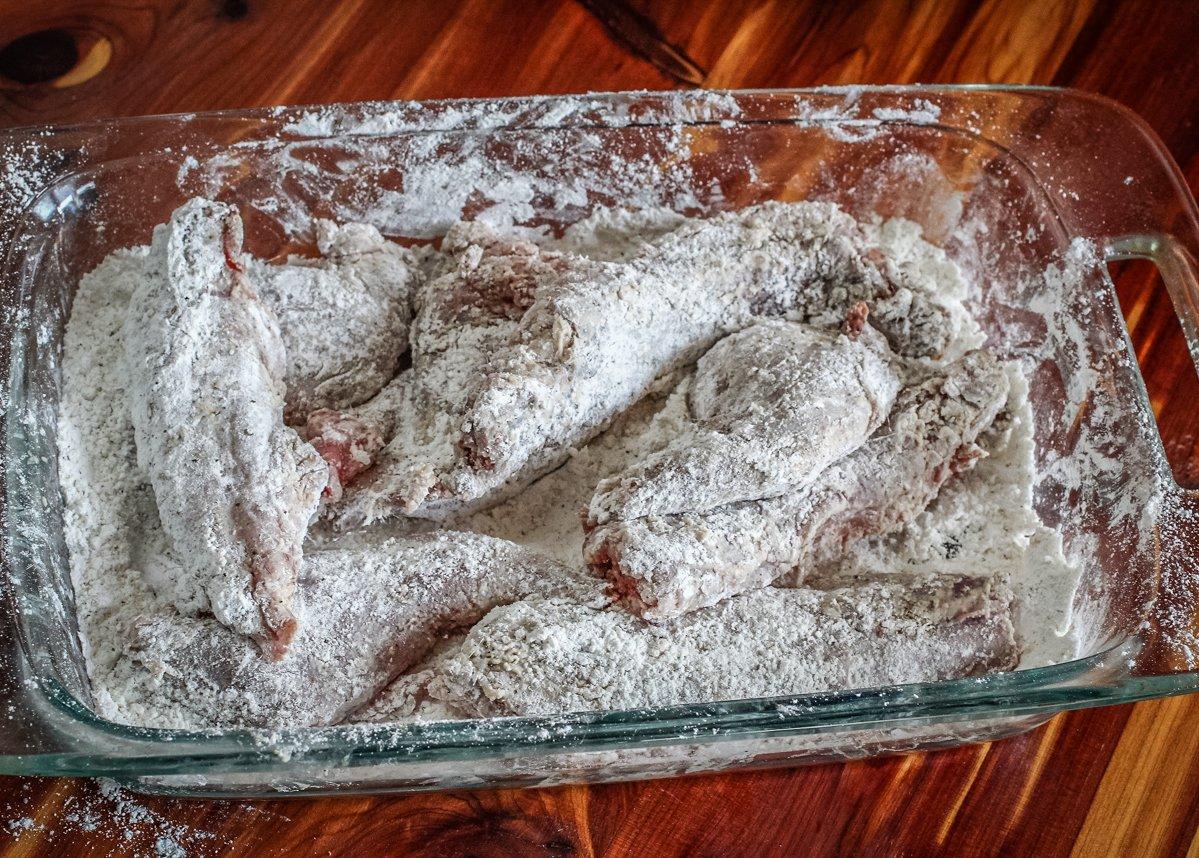 Return the squirrel to the pot, nestling each piece down into the cider and onion mixture. Add the sliced mushrooms. Season with remaining salt and pepper. Add the bay leaf. Reduce heat to low, cover the pot with a lid, and simmer for 60 to 90 minutes or until the squirrel is tender. (older squirrels will require a bit longer cooking time than younger squirrels)
Serve over a bowl of your favorite creamy, cheese grits. We sometimes add a touch of garlic to the grits as well.