Hawaiian Pineapple Fried Rice with Venison
Looking for a quick and easy venison meal with a tropical flair? Then this fried rice recipe is for you. If you have the time and want a nice presentation at the table, cut a whole pineapple in half vertically, scoop out the fruit for the recipe, and use the shell as a serving dish. Don't have time for all of that on a busy weeknight? Just substitute a can of pineapple bits from the grocery. The finished dish will be just as delicious.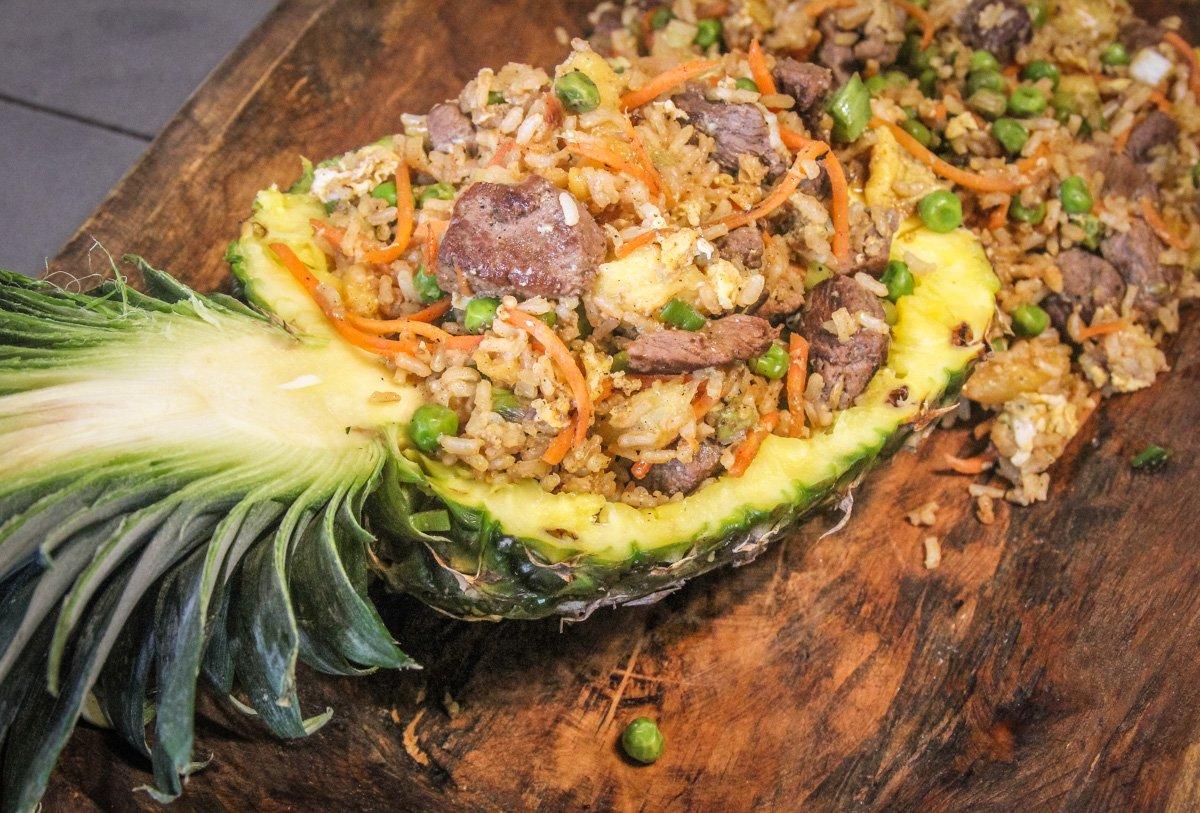 We cook our fried rice on a Blackstone griddle, but a large cast-iron skillet or rangetop griddle will work as well if you would rather cook indoors. For the best results, cook the rice a day or two in advance and refrigerate until you are ready to fry it. The increased time helps to bring out the starch and improve the finished texture.
Ingredients
1 pound venison steak, cut into 1/2-inch cubes
Salt and pepper to taste
1 carrot, peeled and cut into 1/2-inch cubes or shredded
2 shallots, finely diced
2 cloves garlic, minced
1 cup thawed frozen peas
1 ripe pineapple (or 1 can of pineapple bits)
3 large eggs, beaten
4 cups cold, cooked white or brown rice
1/3 cup soy sauce
1 tablespoon fish sauce
1 tablespoon oyster sauce
1 teaspoon teriyaki sauce
1 teaspoon Chinese 5 spice powder
6 to 8 green onions, sliced
Vegetable oil
Cooking Instructions
If you plan on using fresh pineapple, start by using a sharp, heavy knife or cleaver to slice down through the center of a pineapple, starting at the crown. Remove the core halves, then use a spoon to dip out the ripe pineapple flesh.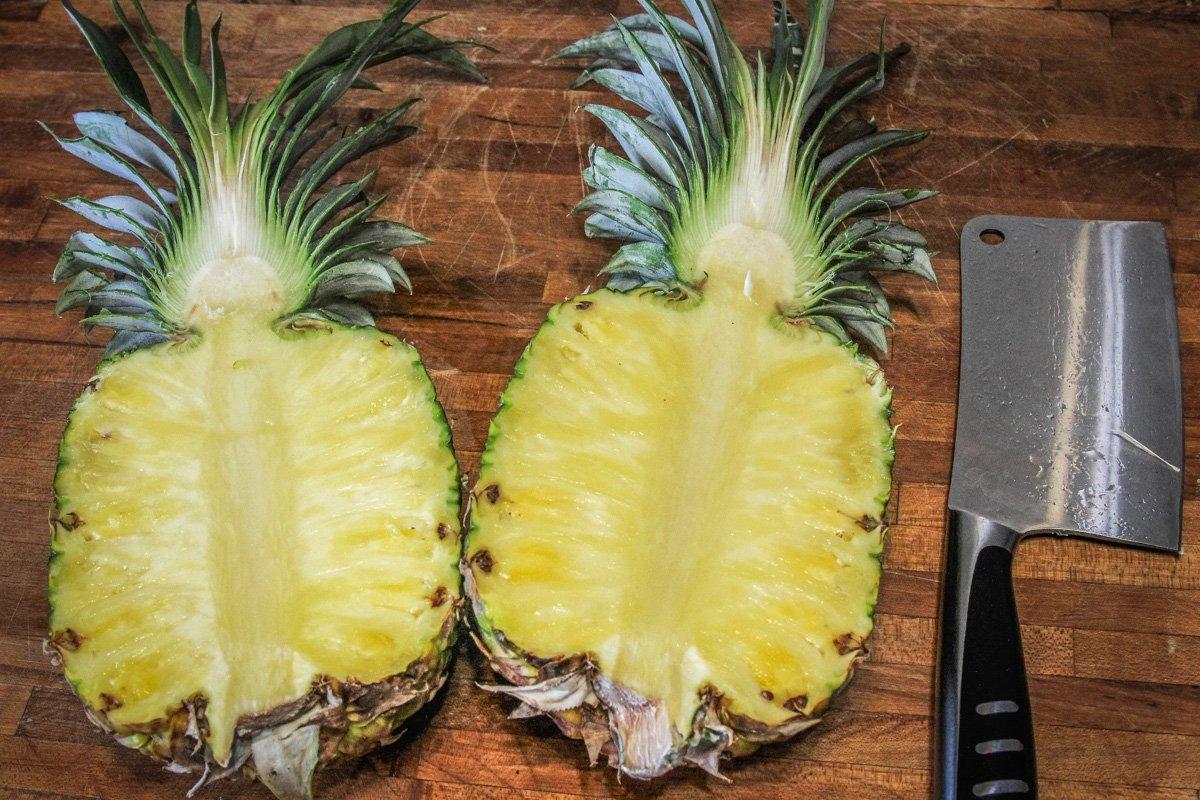 This dish finishes in a hurry, so now is the time to measure and prep all ingredients. Once you have everything in place, heat your griddle or skillet.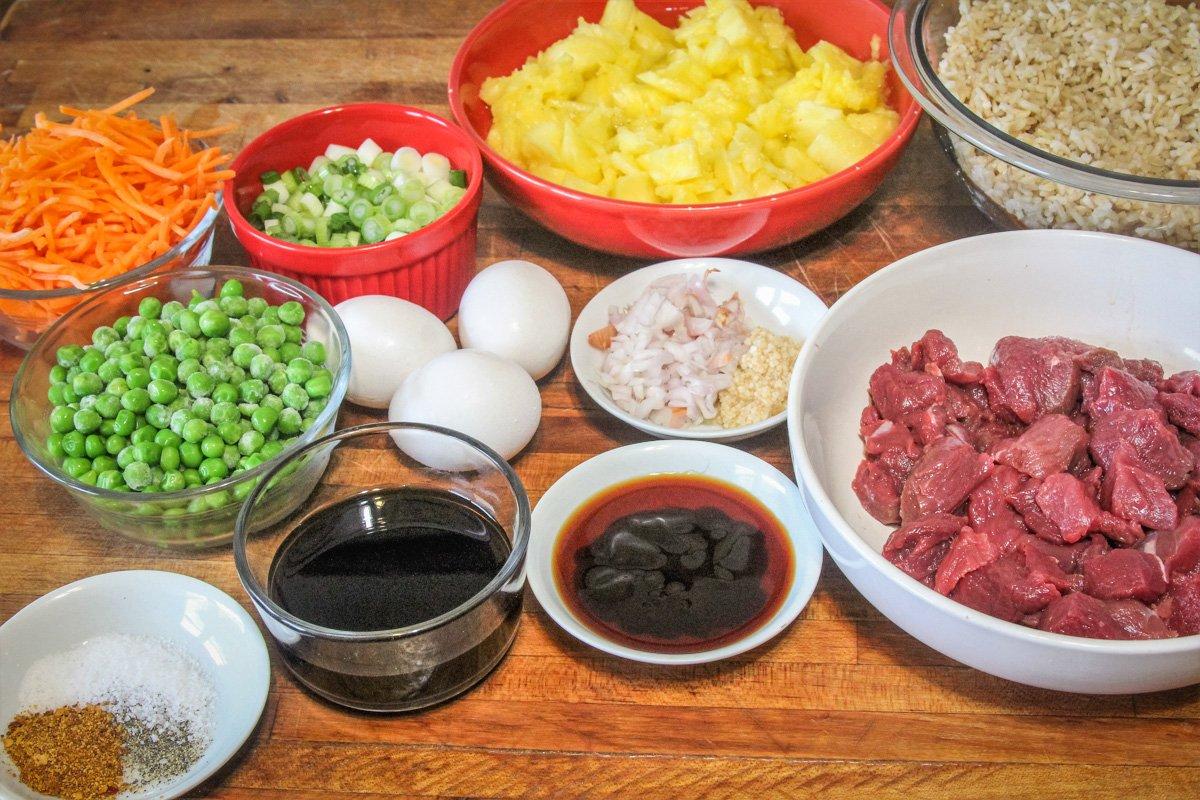 Start by searing the venison quickly, just browning all surfaces.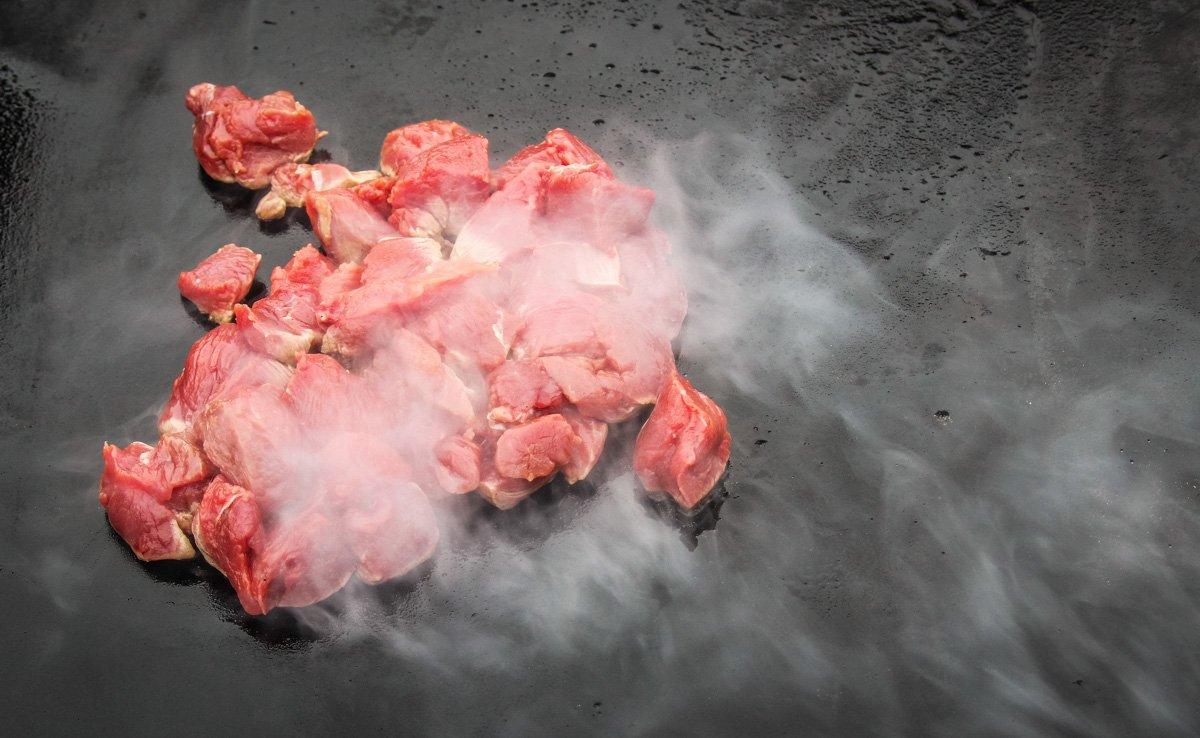 Move it to the side away from the heat and add the peas, carrots, garlic and shallots. Add most of the green onion, reserving a bit for garnish. Sautee everything for 4 to 6 minutes until the carrots have softened.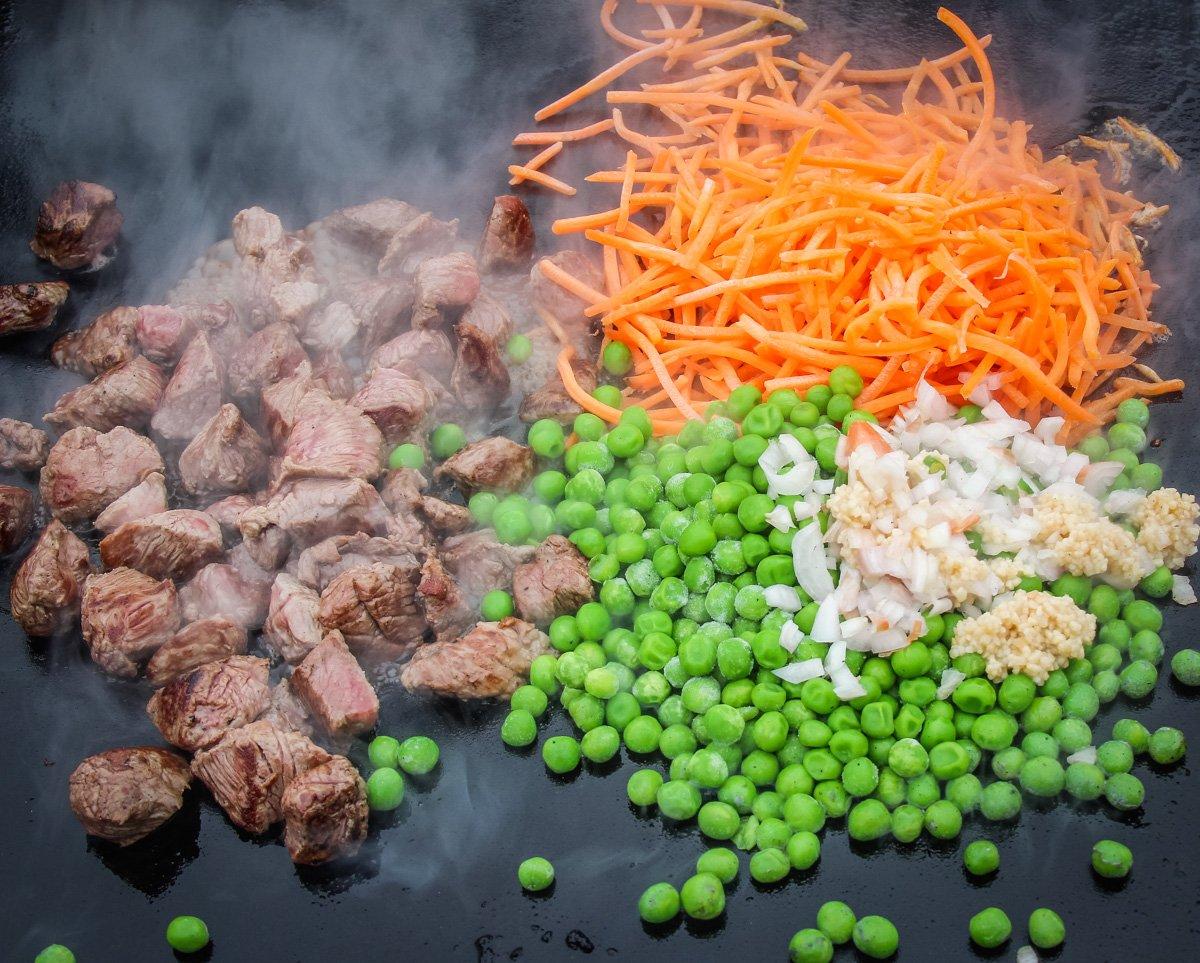 Add the rice to the cooking surface and toss to start the cooking process. Add the pineapple bits alongside the rice.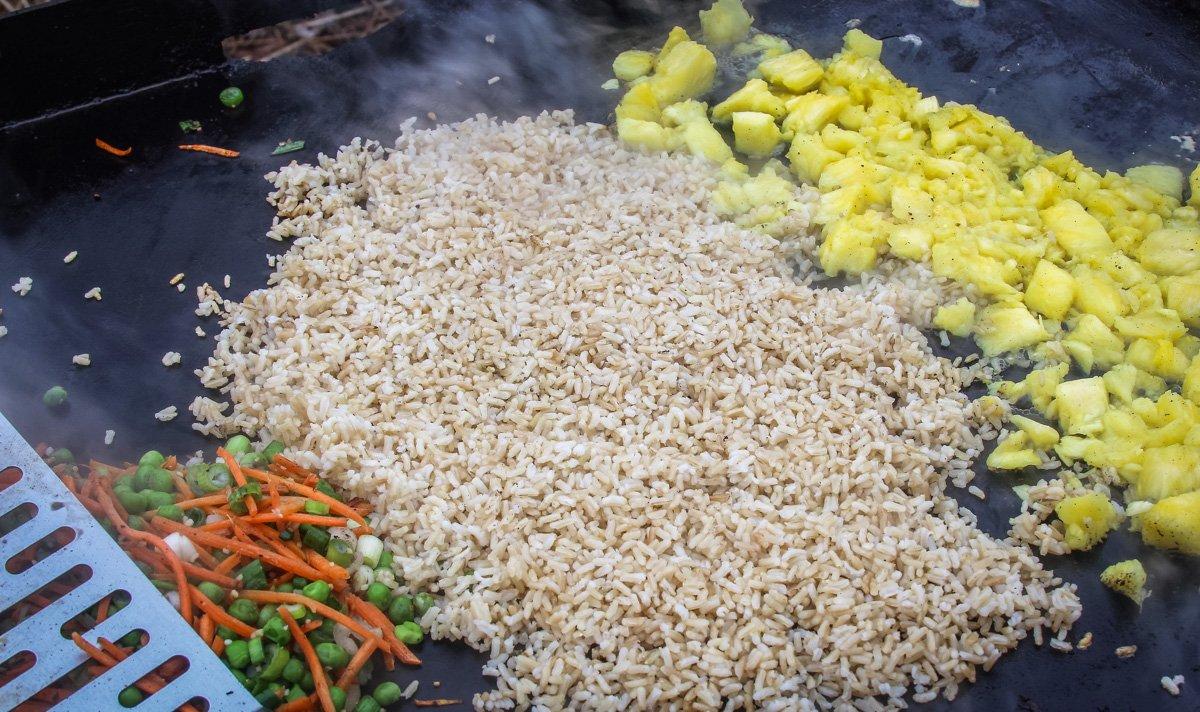 Move the rice to the side and pour on the beaten eggs. Use a spatula to stir the eggs around, dicing them with the spatula edge as you go to form small bits.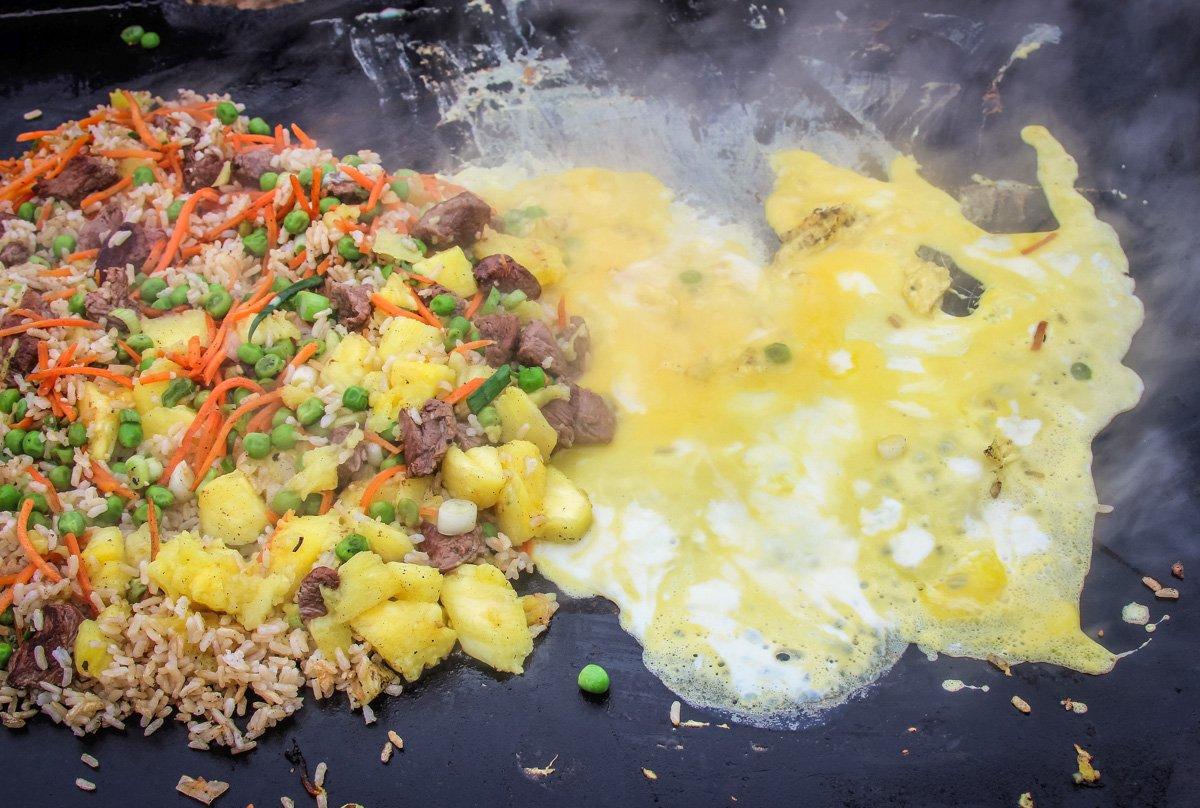 Toss the rice with the other ingredients, mixing everything well. Season with salt and pepper, 5 spice powder, soy sauce, oyster sauce, fish sauce and teriyaki. Continue to toss and stir everything until the rice is well coated with seasonings and takes on a golden color. Serve on plates or scoop into pineapple halves.