While the ribs on a wild pig aren't as big and meaty as those from the barnyard cousins, they are still pork ribs, and, by definition, extremely tasty. While it takes a few more to make a meal, wild pork ribs make up for it in extra flavor and fast cooking times.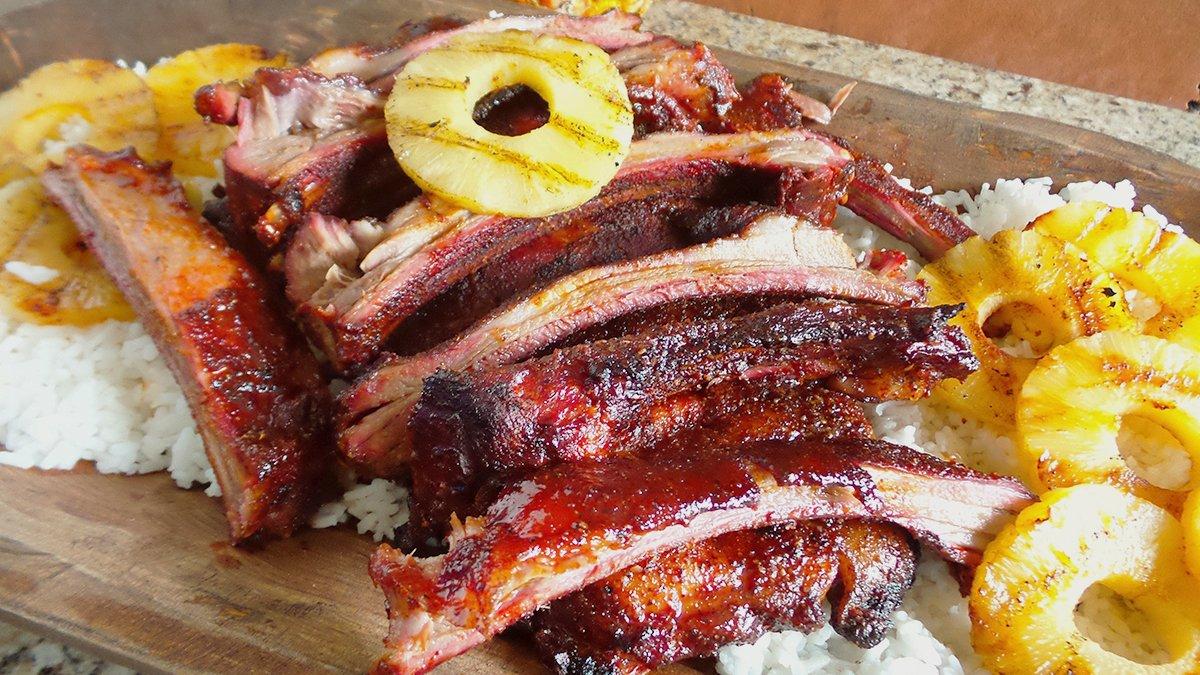 Credit for this recipe goes to my oldest son, Hunter. He loves the tropical flavors and tinkered with both the rub and mop sauce until he was happy with them. I tasted the finished product and tend to agree. So, the next time you end up processing a wild hog, save the ribs and try his recipe for pork ribs with a Hawaiian twist.
Ingredients
2 slabs wild pork ribs
1 can sliced pineapple packed in juice (drain juice and reserve for sauce)
Rub
3 tablespoons brown sugar
2 tablespoons kosher or sea salt
2 tablespoons paprika
1.5 teaspoons ground cumin
1.5 teaspoons ground coriander
1.5 teaspoons black pepper
Mop Sauce
1 cup coconut milk
1 cup pineapple juice
1 cup lemon lime soda
1 1/2 tablespoons tomato paste
½ cup brown sugar
1 tablespoon soy sauce
Cooking Instructions
Mix the rub ingredients and coat both sides of each slab of ribs well. Place the ribs on the smoker at 250 degrees.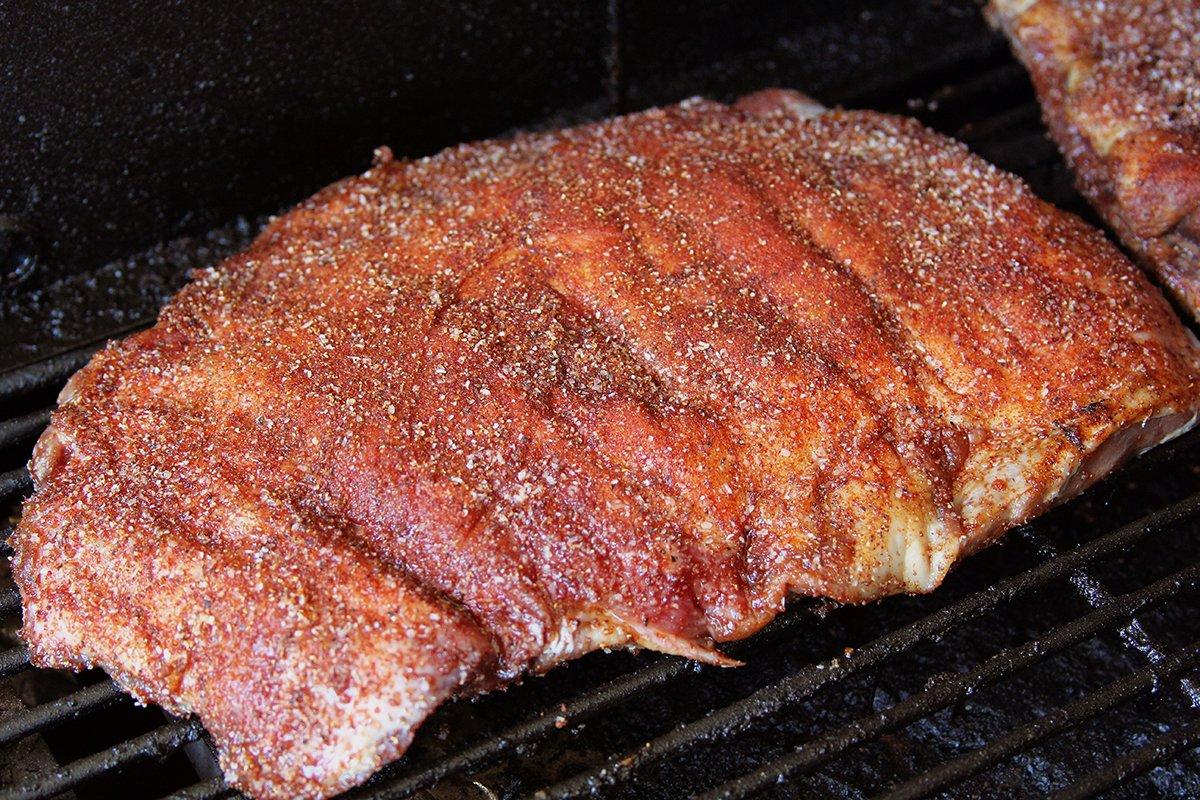 Return the ribs to the smoker for another hour. During the final 30 minutes of cooking time, add pineapple slices to the smoker so that they cook through and obtain some nice grill marks. Serve the ribs and pineapple slices over white rice.