Italian Venison and Rice Skillet Recipe
Ever wonder what to do with all those bits and pieces leftover after butchering your deer? We use a lot of these trimmings for venison burger and various sausages, but we always package a few for recipes like this.
With just a few ingredients from freezer and pantry, this one-dish meal can be ready for the table in about 45 minutes. It's hearty and filling, and a great way to slip a few vegetables in for picky eaters in the family.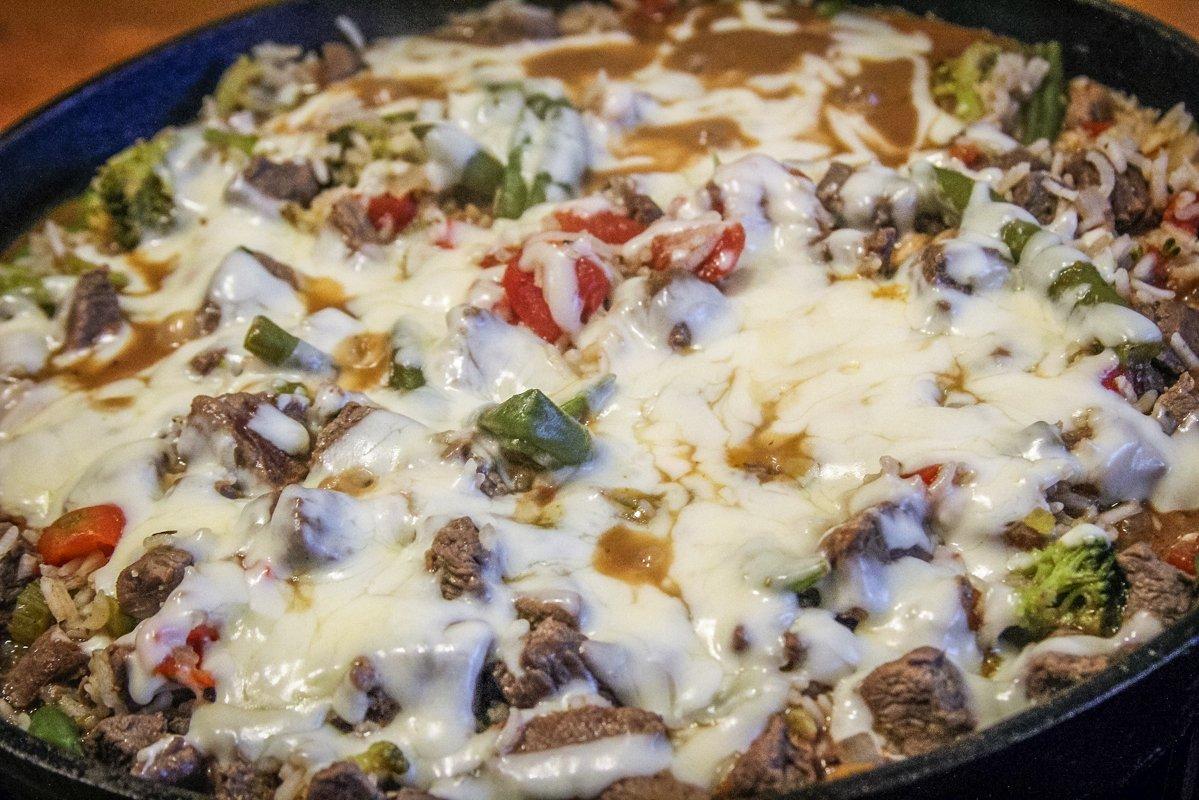 We use our 12-inch Lodge Skillet for the recipe, just make sure your pan has a tight-fitting lid. If you have some homemade venison stock, it will be perfect for this recipe. If not, then beef stock will be a great substitute.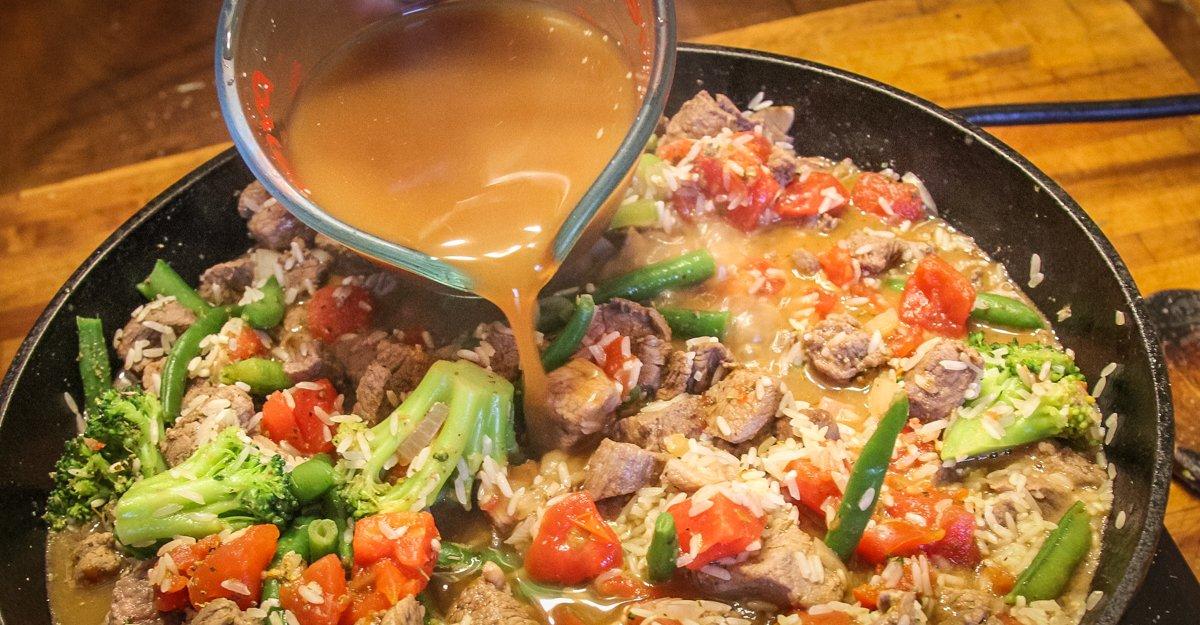 Ingredients
2 pounds venison bits and pieces, trimmed
2 cups frozen vegetable mix, we used a blend of snap peas, peppers, mushrooms and carrots
1 medium yellow onion, diced
1 14.5 ounce can of Italian style diced tomatoes
1 1/2 cups venison stock (or beef stock)
1 1/2 cup uncooked white rice
1 tablespoon dried Italian seasoning blend
1 teaspoon garlic powder
Salt and pepper
2 cups shredded mozzarella cheese, divided
Cooking Instructions
Begin by heating 1 tablespoon of vegetable oil in your 12-inch Lodge skillet. Brown the venison over medium-high heat, stirring often, for 4-6 minutes. As the venison browns, season well with salt, pepper and garlic powder.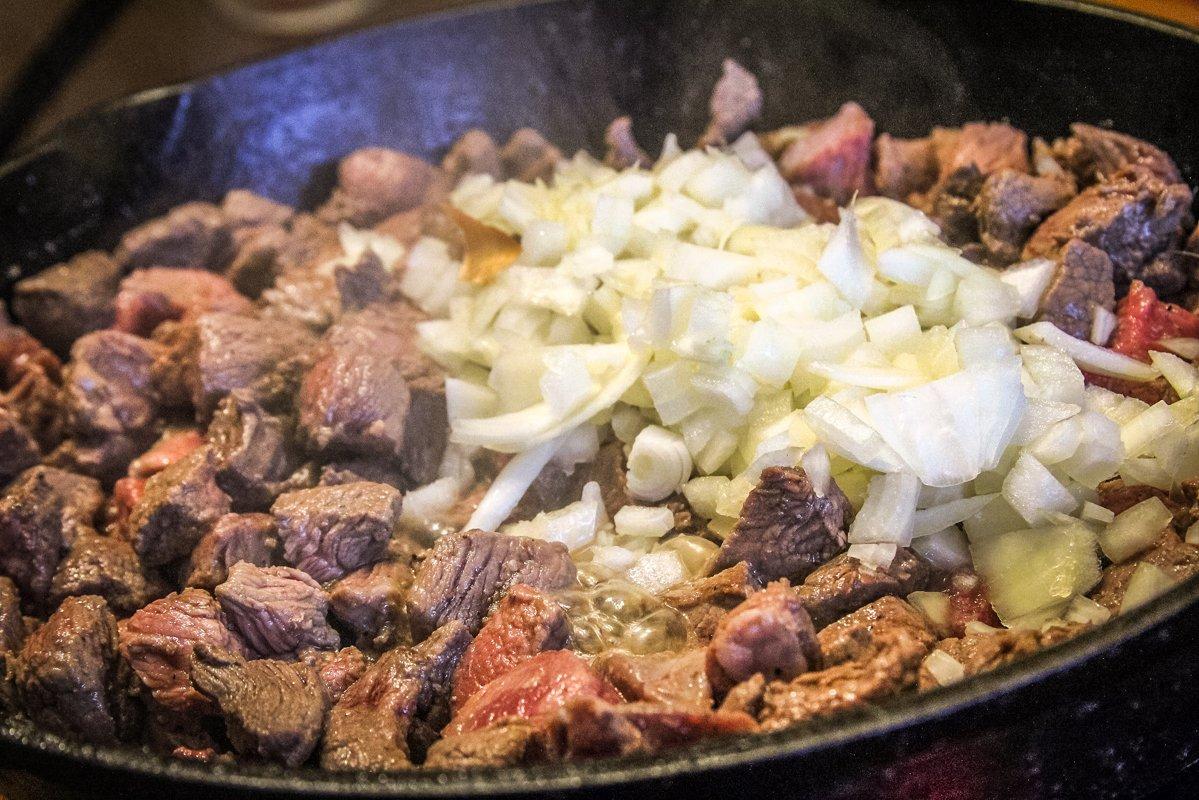 Add the canned tomatoes, frozen vegetables and uncooked rice. Sprinkle over the Italian Seasoning and stir well. Add the stock and stir again. Cover and reduce the heat to a simmer. Cook for 25 minutes.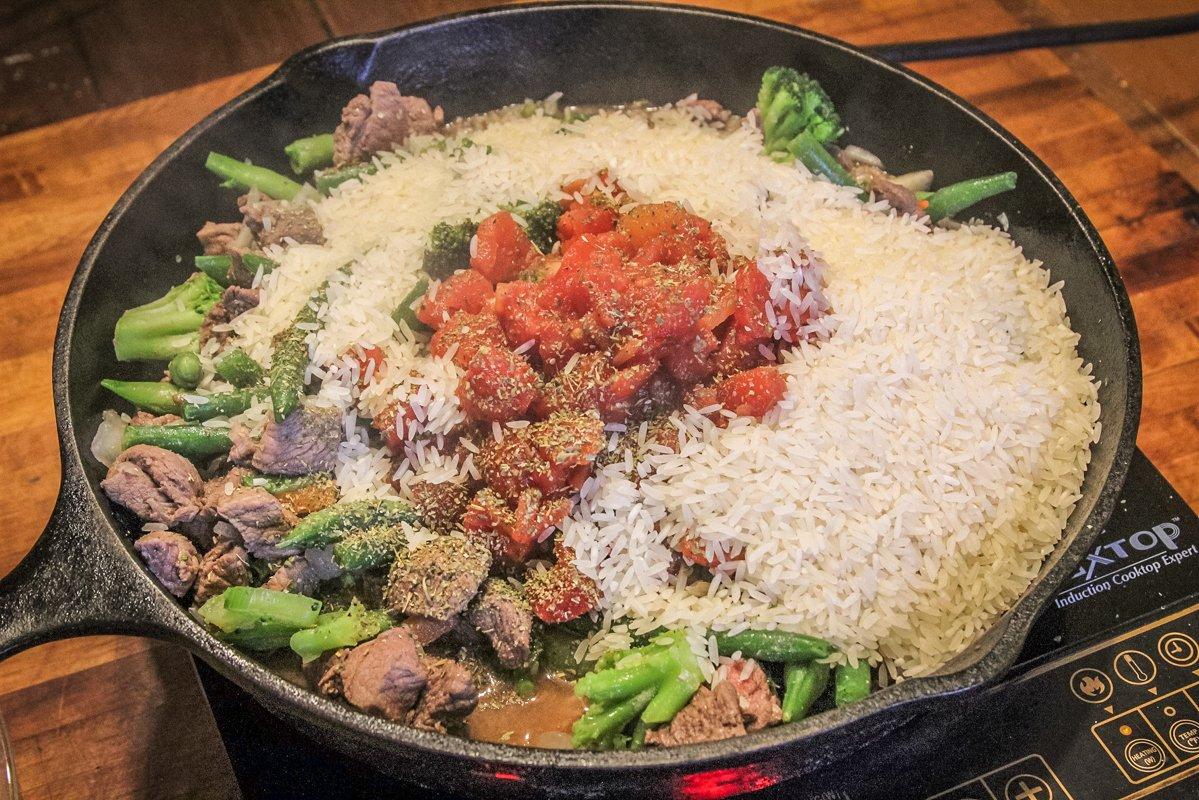 Fluff the mixture with a fork. Sprinkle over 1 ½ cups of the shredded cheese and return the lid for 5 additional minutes to melt. Transfer to a serving bowl and sprinkle over the remaining ½ cup of shredded mozzarella.