Keith's Sweet and Spicy Venison
Looking for an easy-to-make venison appetizer to take to a party or get together? Good friend Keith Meador whips this one up at deer camp and it always goes fast. The recipe only takes about 20 minutes to make and just takes a few ingredients. The syrup and honey make it sweet, the diced jalapenos and red pepper flakes give it some spicy heat.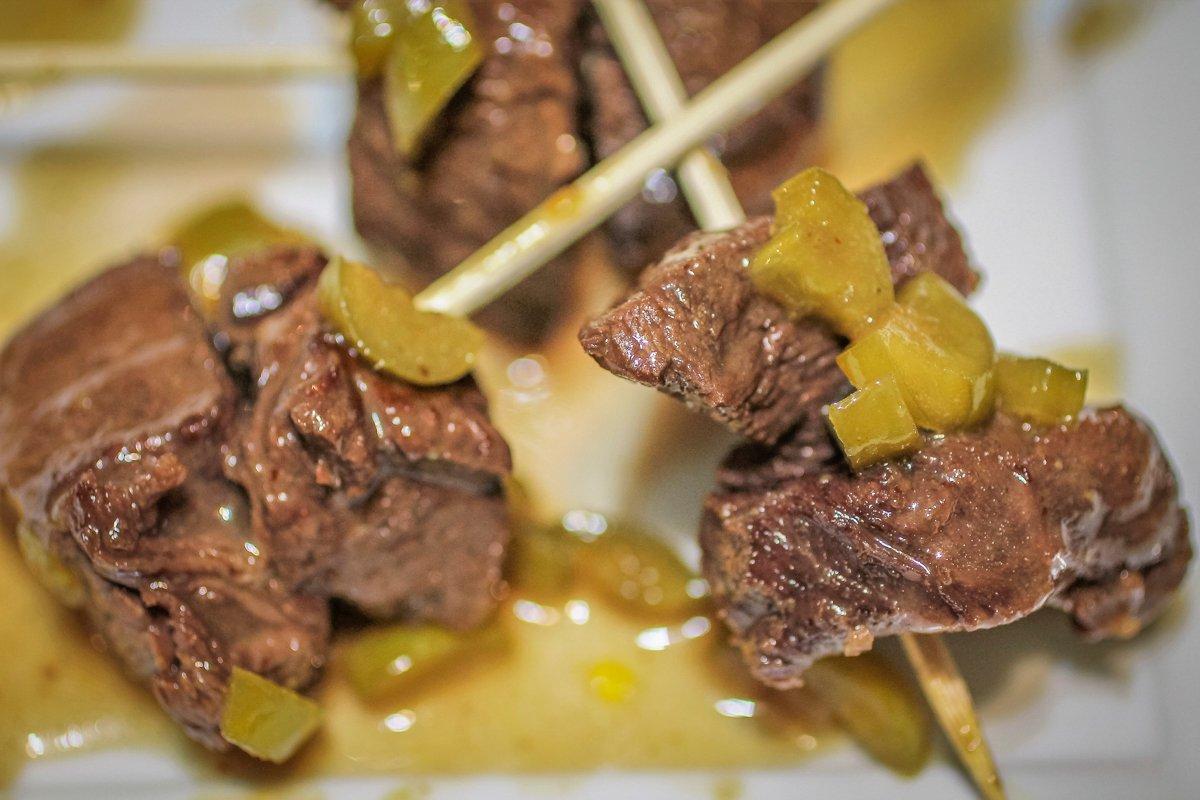 Just about any cut of venison will work well. We normally just pick a round, rump or sirloin roast and cube it up. You want pieces about an inch square. A bit bigger or smaller doesn't matter, it's all good.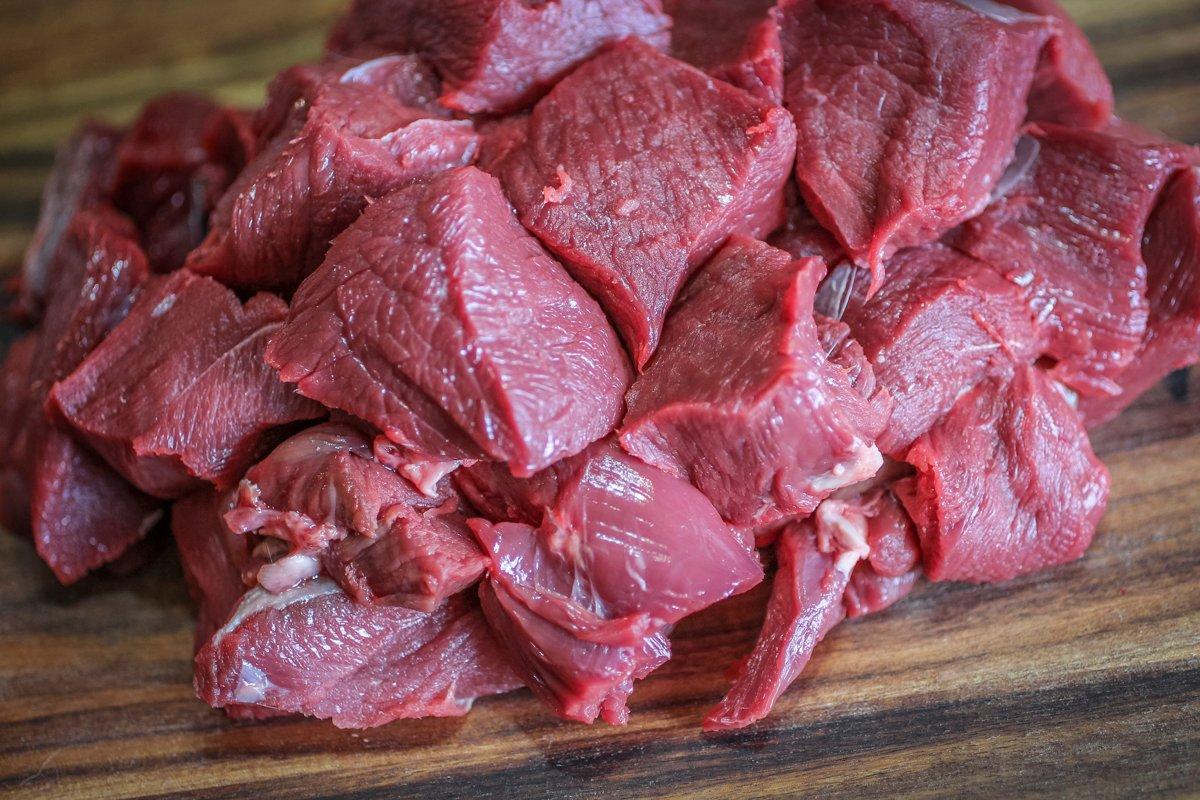 Ingredients
2 pounds venison roast, trimmed free of fat and cut into 1-inch cubes
3/4 cup real maple syrup
1/2 cup honey
1/3 cup spicy brown mustard
1/2 stick of butter
1/2 cup jarred jalapeno slices, chopped
salt and pepper to taste
1 pinch (or more if you like) red pepper flakes
2 tablespoons of cornstarch stirred into 1/2 cup of cool water to thicken sauce
2 tablespoons of vegetable oil
Cooking Instructions
Start by trimming the venison of all fat and connective tissue. Heat oil in a heavy pot or skillet over medium-high heat. Once the oil is hot, add the venison cubes, taking care not to overcrowd the skillet. Season the venison well with salt and pepper. Brown the venison on all sides in the hot oil. Don't try to cook it through at this point, just get it browned well. If you don't have room in your pan to brown all the venison at once, just do it in several small batches.
Reduce the heat and return all of the venison to the pan. Add the syrup, honey, mustard, butter, and peppers. Stir the mixture well and bring it up to a simmer. Taste now for seasoning. Add more salt to balance the sweetness if necessary. Add as many red pepper flakes as you like. I start out with a pinch and go up from there if it needs to be a touch hotter.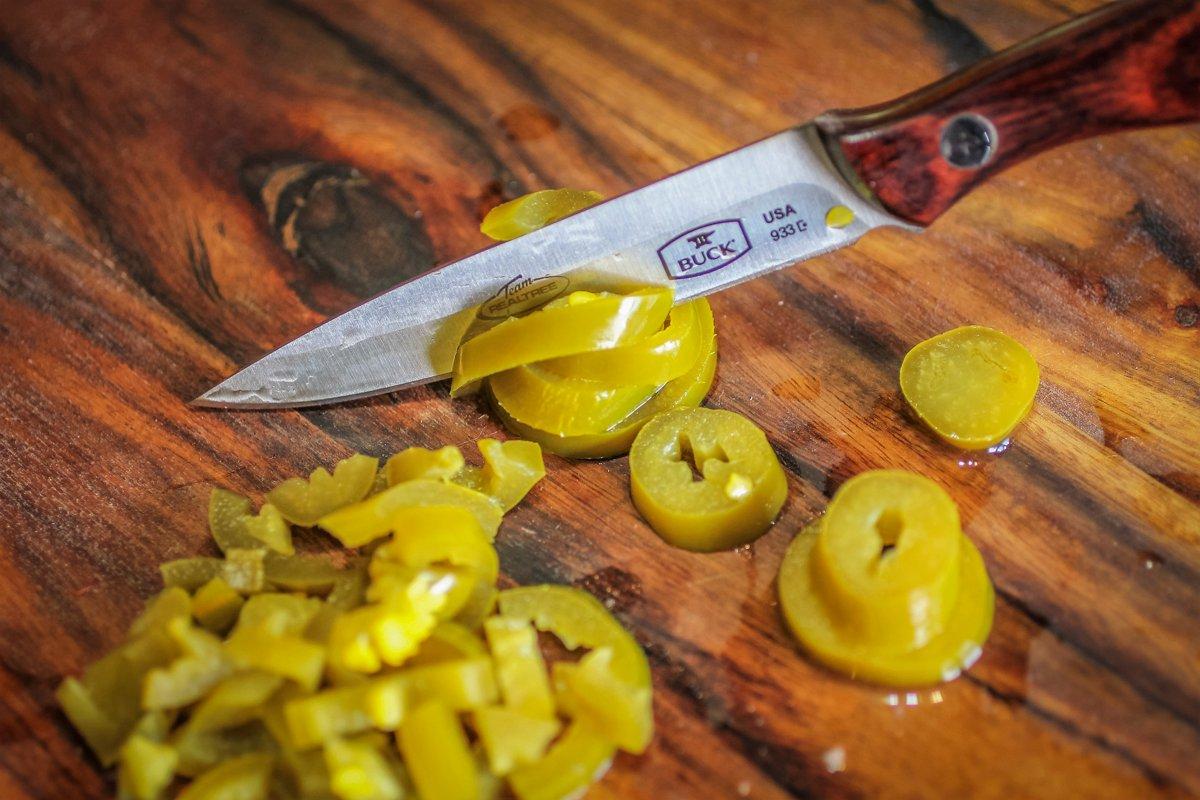 Simmer the mixture for 10 minutes over medium heat. Don't overcook, or the venison will become tough. Add the cornstarch slurry and stir well. Bring the mixture back to a simmer and stir for an additional five minutes or until the sauce is thick enough to coat the back of a spoon. Serve on skewers or toothpicks for an appetizer.