Magic Chef Realtree Venison Jerky Recipe
Every hunter needs a good, basic venison jerky recipe. No fuss, no frills, no fancy flavorings, just good, salty, spicy, slightly sweet jerky that everyone will love.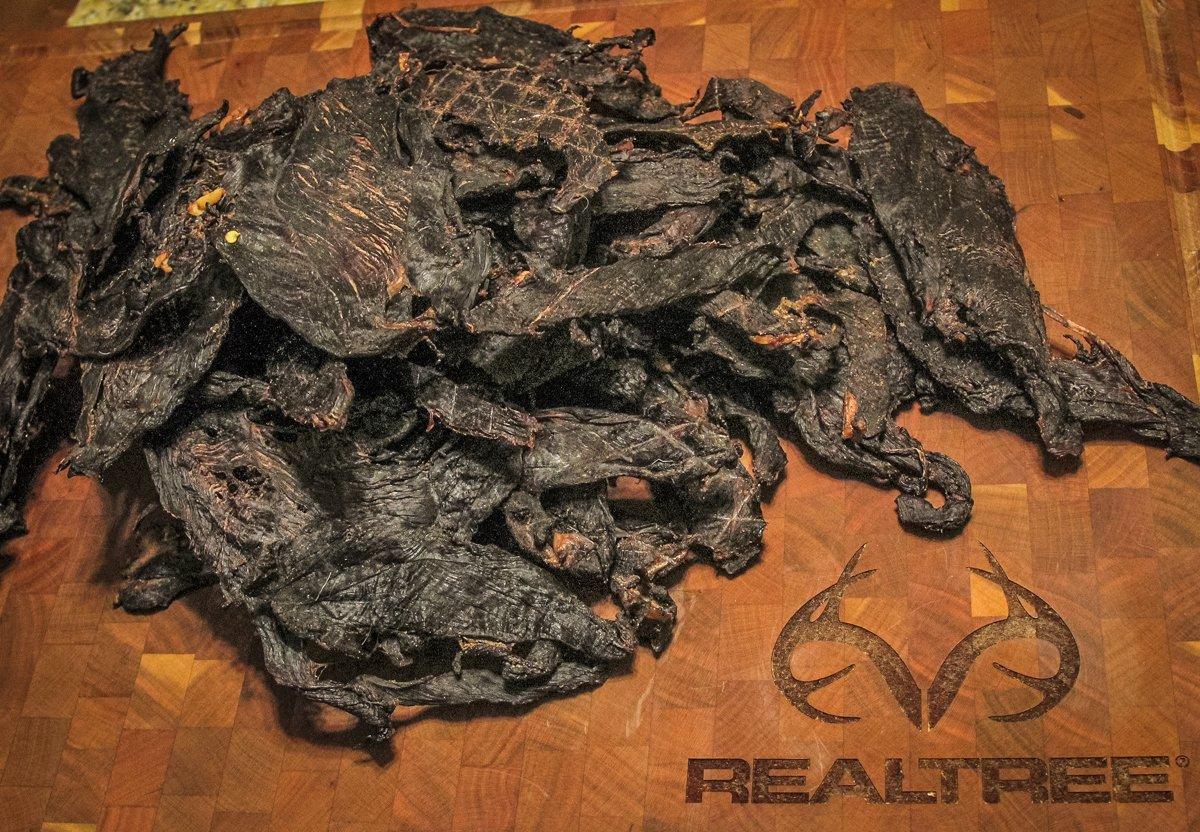 Uniformly thick slices soak up the same amount of marinade and dry at the same rate. To accomplish the drying process, we use the Magic Chef Realtree Dehydrator. With a quiet fan for air movement, large, sliding trays that are easy to rotate, a glass door to keep the temperature consistent, and an easy-to-read dial temperature control, the Magic Chef Dehydrator is easily one of the best I have used.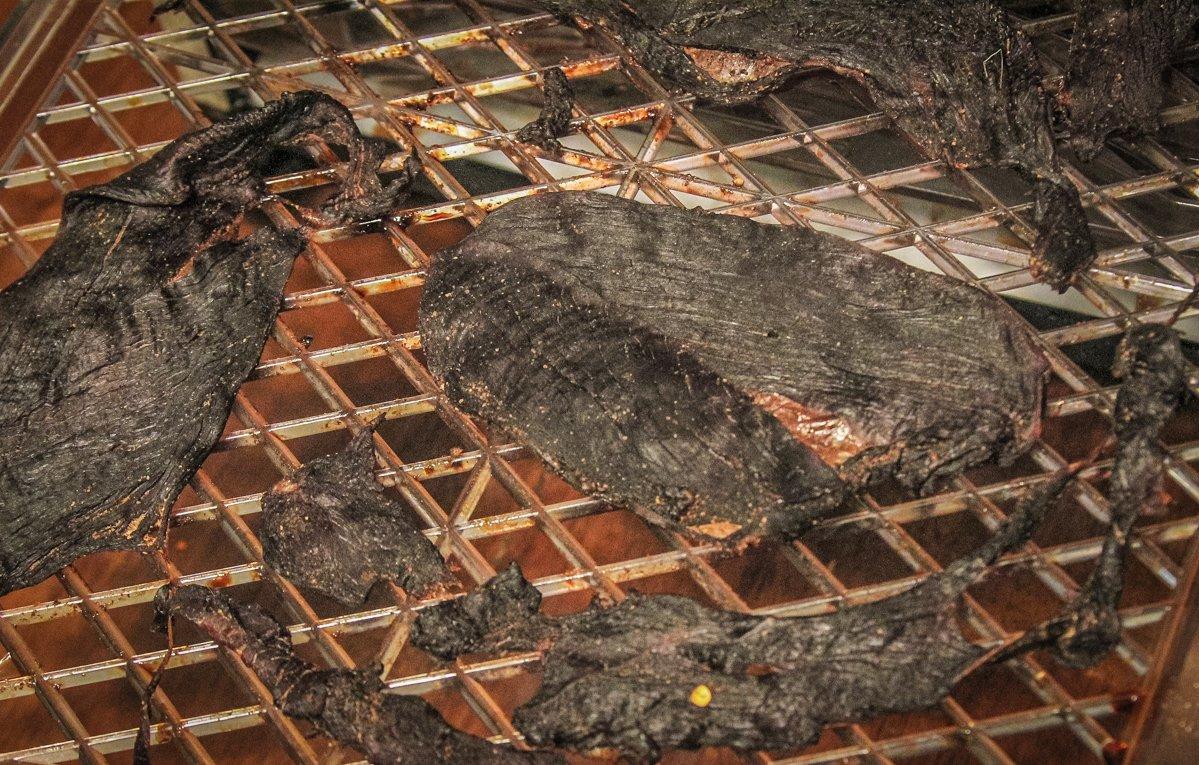 Ingredients
2 pounds venison, sliced
2/3 cup Worcestershire sauce
2/3 cup soy sauce
¼ cup orange juice
2 teaspoons ground black pepper
2 teaspoons onion powder
1 teaspoon garlic powder
1 teaspoon red pepper flakes
1 tablespoon honey
½ teaspoon Instacure #1
8-10 drops (or more, depending on heat preference) of your favorite hot sauce
Cooking Instructions
Using a sharp knife or your Magic Chef Meat Slicer, cut the venison roasts, with the grain, into roughly 1/8-inch-thick slices. Place the sliced venison into a 1-gallon zip-style bag or a glass or plastic bowl with a tight-fitting lid. Mix all marinade ingredients well and pour over the venison. Stir well to evenly coat the meat. Refrigerate for 24 to 48 hours, stirring a couple times to make certain all the meat touches the marinade. The longer the venison marinates, the stronger the flavor.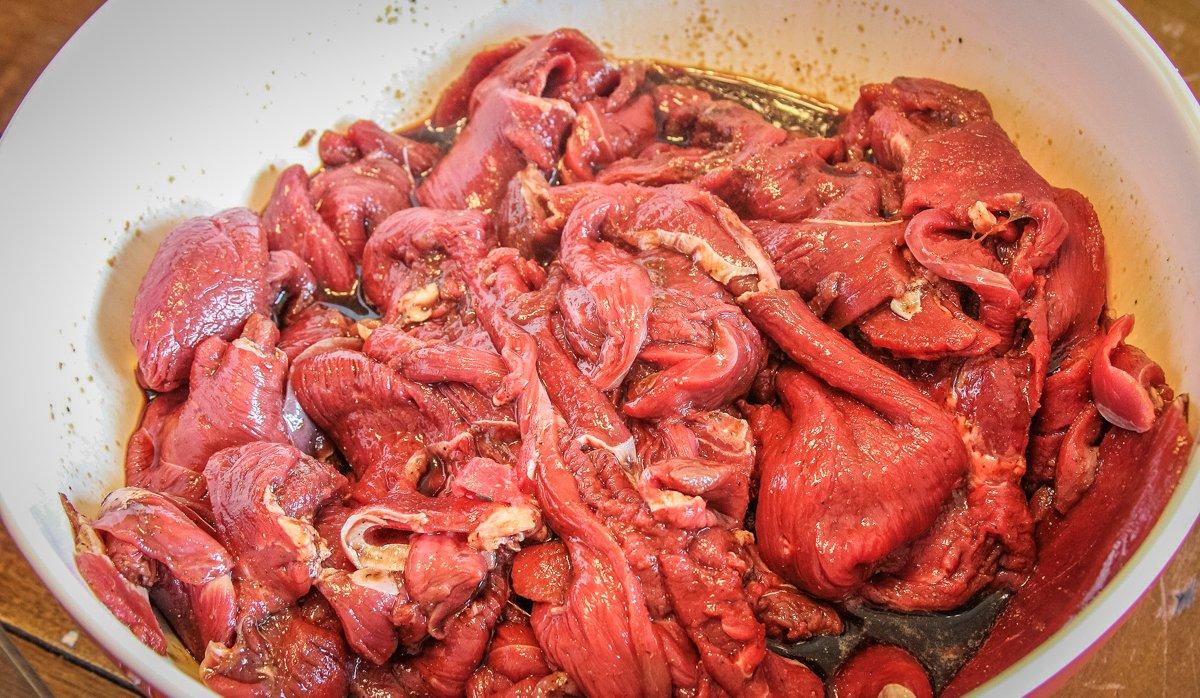 Set the Magic Chef Dehydrator at 150 degrees and spread the marinated venison strips in a single layer on each of the trays. It's fine if the slices touch or even overlap slightly, they will shrink as they dry.
Close door and dehydrate for 4 to 7 hours. Jerky is done once it is evenly dried throughout the meat, but still slightly pliable when bent. Store your jerky in zip-style bags, or in vacuum-sealed packs in the freezer for long-term storage.