Marinated Backstrap with Chimichurri Butter
We love chimichurri sauce on grilled meats. The Argentine-style sauce is chock-full of fresh herbs mixed with an acidic liquid like lemon juice or vinegar. We like to mix these flavors into softened butter, then firm it up in the freezer before slicing and placing atop grilled meats. As it melts, the butter forms a creamy sauce for everything below.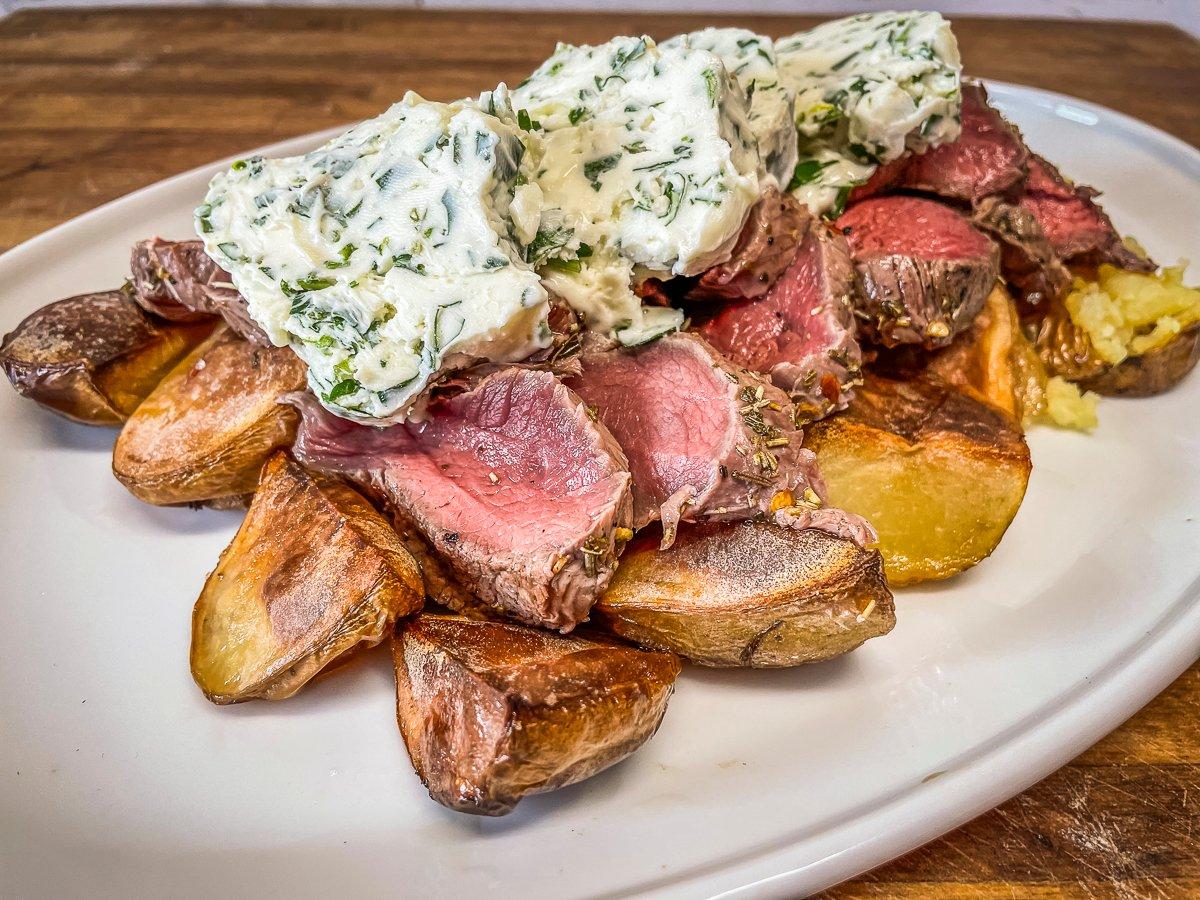 Ingredients
1- to 2-pound section of backstrap, trimmed
Marinade
1/2 cup olive oil
1/2 cup white wine vinegar
1 teaspoon dried rosemary
1 teaspoon salt
1/2 teaspoon garlic powder
1/2 teaspoon red pepper flakes
Chimichurri Butter
1 pound salted butter at room temperature
3 garlic cloves, crushed
1 shallot, finely diced
1 bunch of parsley, leaves only, chopped
1/2 cup fresh basil leaves, chopped
2 tablespoons chives, finely chopped
3 to 4 tablespoons white wine vinegar
1 tablespoon fresh lemon juice
Salt and pepper to taste
Cooking Instructions
Trim the backstrap well and place it in a zip-style bag. Mix the marinade ingredients and pour over the backstrap. Refrigerate for 2 to 4 hours.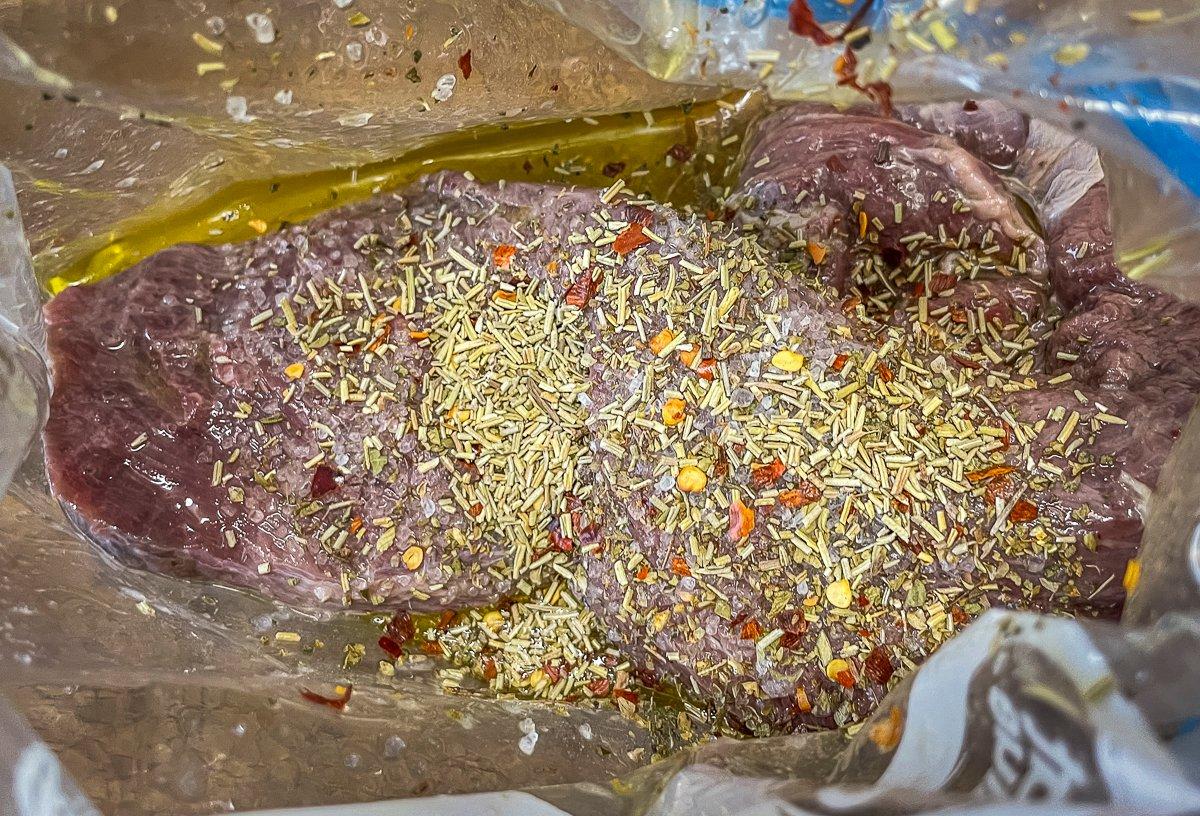 Turn the butter out onto a sheet of plastic wrap. Roll the plastic wrap around the butter and twist the ends to form a tight roll. Put it in the freezer to firm while the backstrap marinates.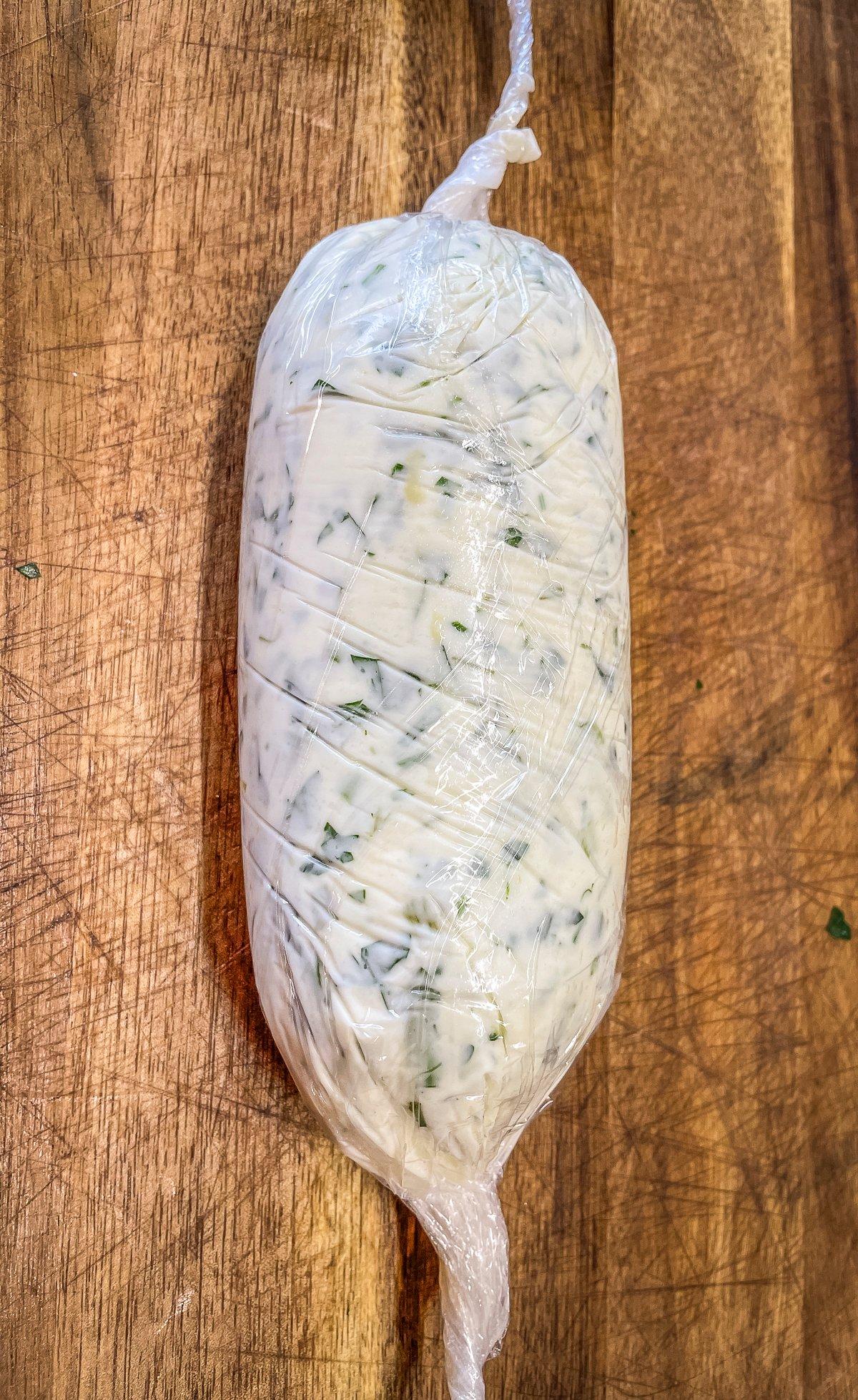 Grill the backstrap for 8 to 10 minutes or to desired doneness. Allow the backstrap to rest for a few minutes before slicing.
We like to serve the sliced backstrap on top of roasted potatoes. Slice the compound butter and set it atop the warm backstrap and potatoes so that the butter slowly melts over the meat and potatoes to form a sauce.