Miso-Glazed Traeger Grilled Sea Trout Recipe
This is one of those rare recipes that works equally as well on flaky white fish as it does on fatty fish like trout, salmon or tuna. For this meal, we used white sea trout taken on a trip last fall on Apalachicola Bay. The relatively small, skin-on filets didn't require a long marinade time, but thicker steaks and filets can stand a bit of extra time to soak up more flavor.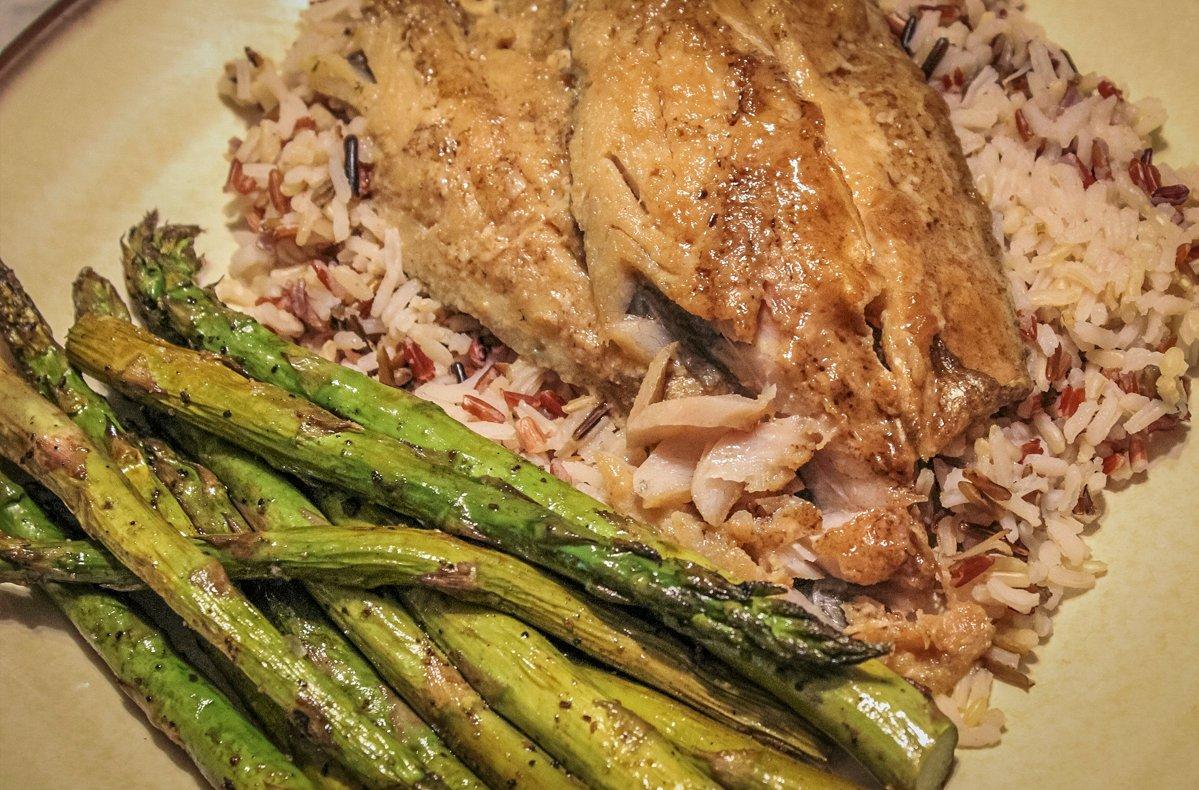 You can find white miso at most large supermarkets, Asian markets, or order it online. Refrigerate your miso paste for long term storage.
Ingredients
2-3 pounds fish, filet or steak
Glaze
1 cup mirin wine
½ cup white miso paste
½ cup soy sauce
¼ cup sesame oil
1 teaspoon minced ginger
Cooking Instructions
Place the fish in a shallow Pyrex or glass dish. Mix the marinade ingredients well and pour over the fish, tossing to coat all surfaces well. Cover the dish with plastic wrap and refrigerate. For small filets, like these white trout, 30 minutes is plenty of time in the marinade. For thicker steaks or fattier fish like salmon, refrigerate up to two hours.