Onion- and Green-Pepper-Smothered Elk Steak Recipe
Big ol bull elk can be tough. This recipe is a great way to make those round steaks from the rear quarter so tender they can be cut with a fork. If your butcher runs your round steaks through the meat cuber, it will be even more tender, but the recipe will work for non-cubed steak as well.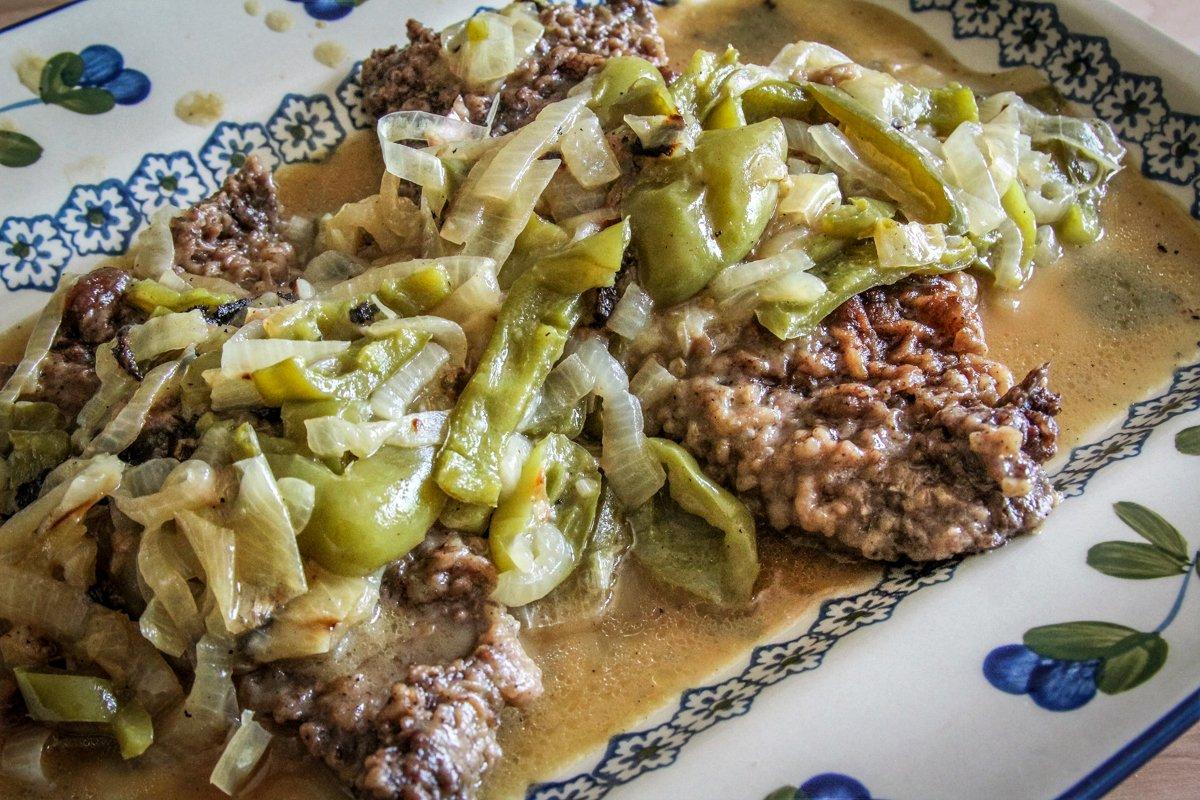 When you get all your onions and peppers sliced, you might think they will never fit in the pan. They will. Just pile them up and let them cook down with the lid on. They will greatly reduce in size as they release their moisture.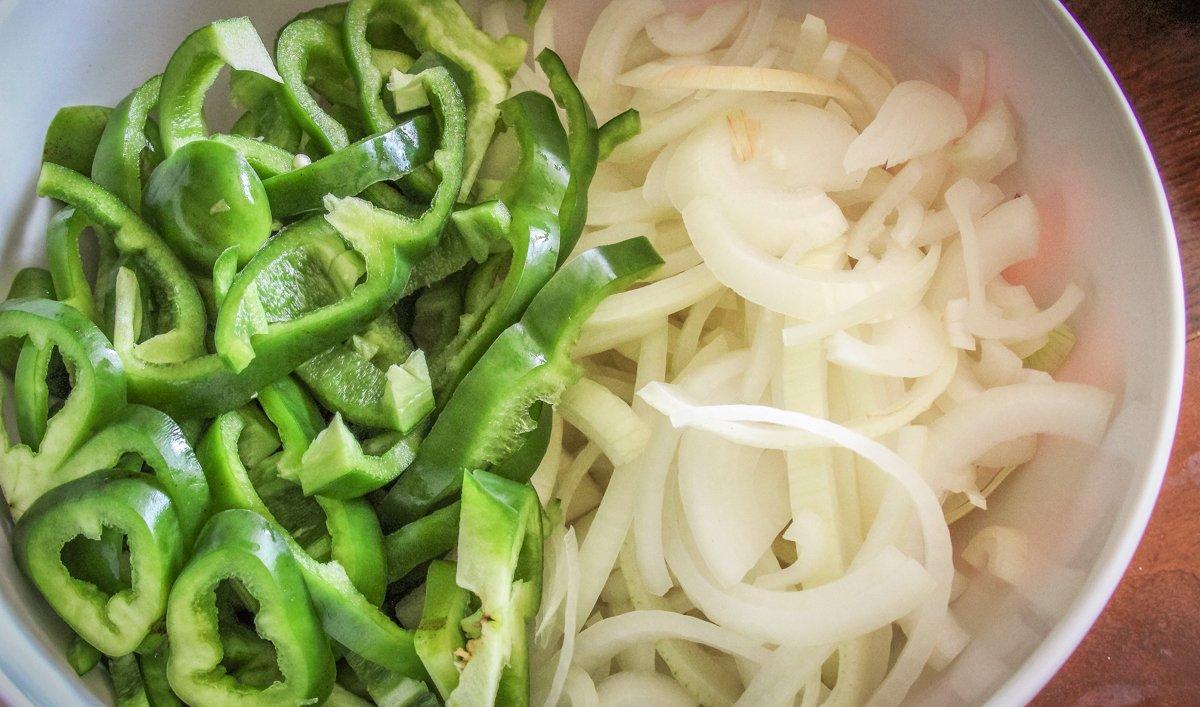 Ingredients
2-3 pounds elk round steak
3 large yellow sweet onions, sliced
2-3 green bell peppers, sliced
1/2 cup all-purpose flour seasoned with a teaspoon of salt, a teaspoon of pepper, and a half-teaspoon of garlic powder
1 cup of chicken stock
Salt and pepper
4 tablespoons vegetable oil for frying
Cooking Instructions
Heat the oil in a cast-iron skillet over medium-high heat. While the oil heats, dredge the elk steak on both sides with the seasoned flour. Reserve at least a tablespoon of the remaining flour. Gently lower the elk steak into the skillet and fry for two to three minutes per side or until golden brown and crispy. Remove the elk steak.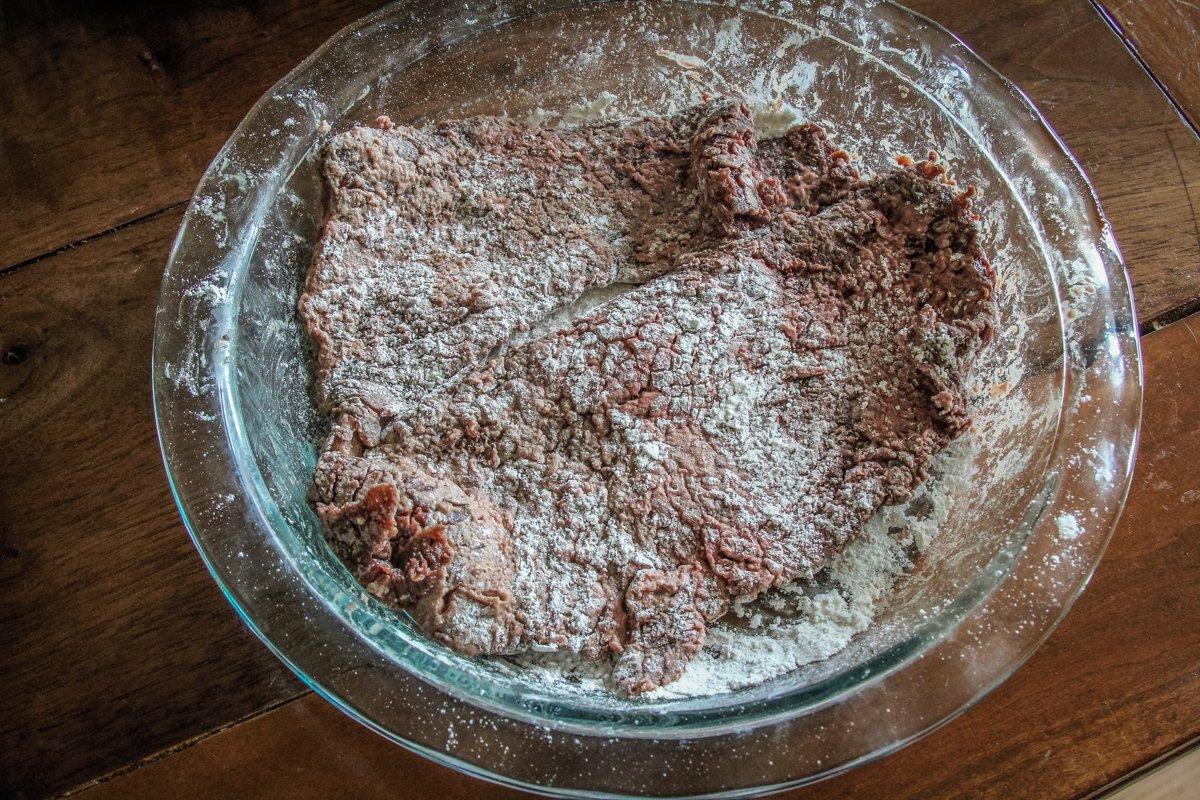 Add the sliced peppers and onions to the remaining oil. Salt well (about a teaspoon) and stir well. Cover skillet with lid and reduce the heat to medium. Allow the peppers and onions to sweat for 10 to 15 minutes, stirring occasionally.
When the peppers and onions have reduced to about half, sprinkle over about a tablespoon of the reserved flour mixture. Continue stirring to spread the flour and allow it to cook for a few minutes. Pour in the chicken stock. Stir well.
Return the elk steak to the pan, placing it on top of the bed of onions and peppers. Return the lid to the skillet and reduce heat to medium-low. Simmer for another 15 to 20 minutes until the gravy thickens and the elk steak is tender.
Serve the elk topped with the onion/pepper mixture or serve it as a sandwich.