Pan Seared Duck Breast with Blackberry Wine Sauce
Elevate a simple pan seared duck breast into something special by topping it with this sauce made from blackberry wine. I prefer skin-on breasts for extra flavor. To make the sauce, reduce a blend of blackberry wine and stock flavored with herbs and shallots.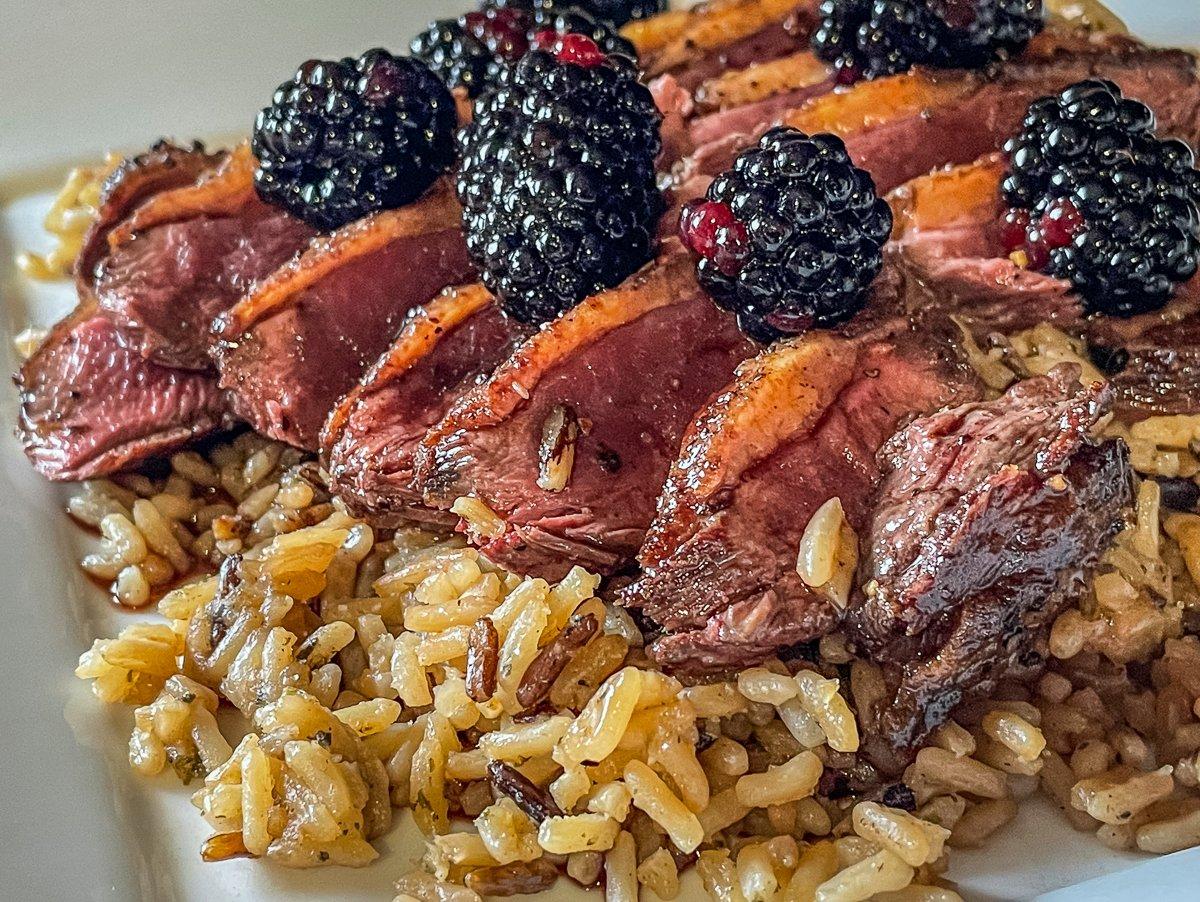 Pick your favorite blackberry wine, but choose one on the sweet side for the most flavor. If you don't have a sweet blackberry on hand, simply add a spoonful of honey to the sauce as it cooks. Enjoy whats left in the bottle while you cook.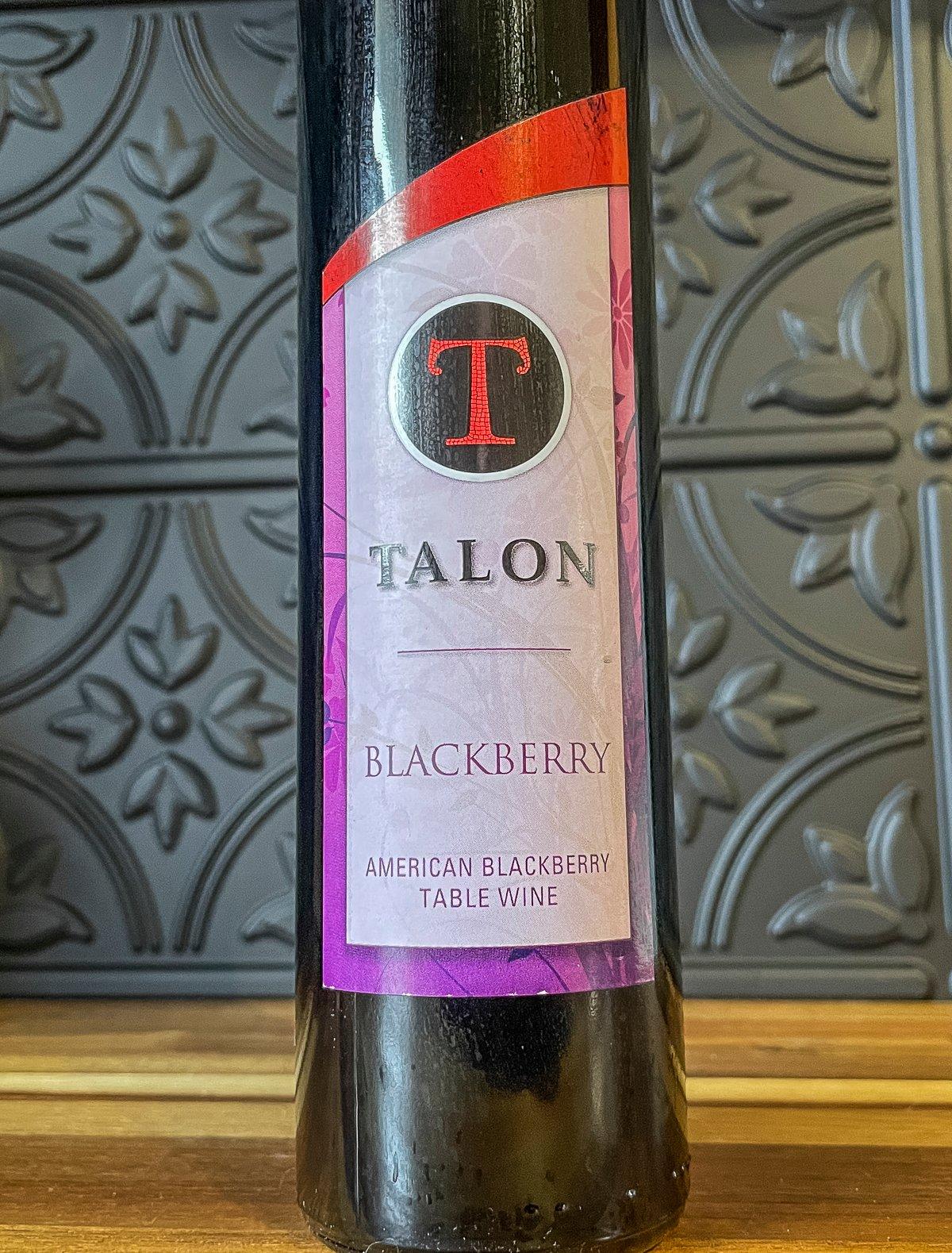 Duck fat is my preferred cooking medium for pan seared waterfowl breasts, but clarified butter or even vegetable oil will work. We serve the breasts over a mix of long grain and wild rice and spoon the sauce over just before serving. Keep the sauce recipe on hand. It works well for any type of waterfowl, wild turkey, or even venison.

Ingredients
6-8 duck breasts, skin on
Salt and pepper
2-3 tablespoons duck fat, clarified butter, or oil
Sauce
2 cups sweet blackberry wine
1 cup chicken or duck stock
2 shallots, thinly sliced
4-6 sprigs fresh thyme
1 sprig fresh rosemary
1 tablespoon butter
8 ounces fresh blackberries
Cooking Instructions
Start by seasoning the duck breasts on both sides with salt and pepper. Set aside. Start the sauce by adding the butter to a saucepan over medium heat. Add the thinly sliced shallots.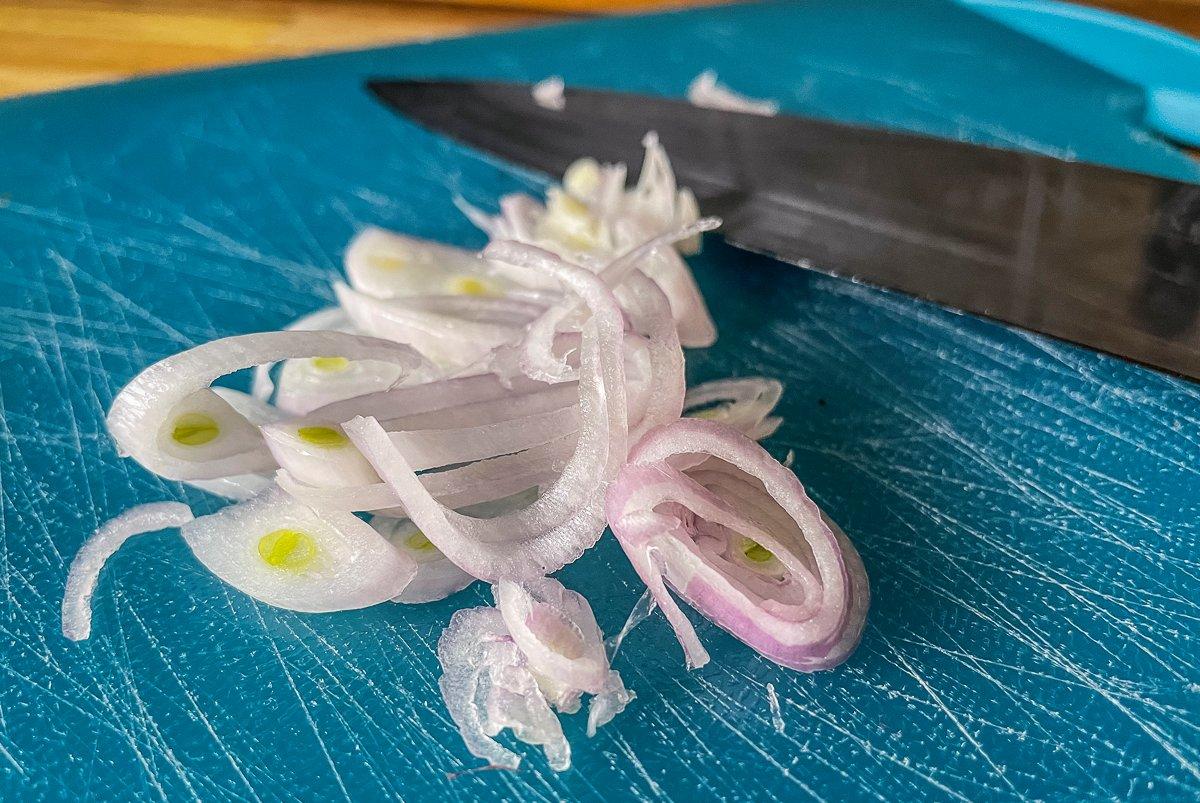 Sauté for 7-10 minutes or until the shallots are soft and translucent. Add the remaining sauce ingredients — except for the fresh blackberries. Raise the heat to medium-high. Bring the mixture to a boil; then reduce the heat and maintain a light boil. Cook for 20-30 minutes or until the sauce has reduced by half to two thirds and what remains has a syrup-like consistency.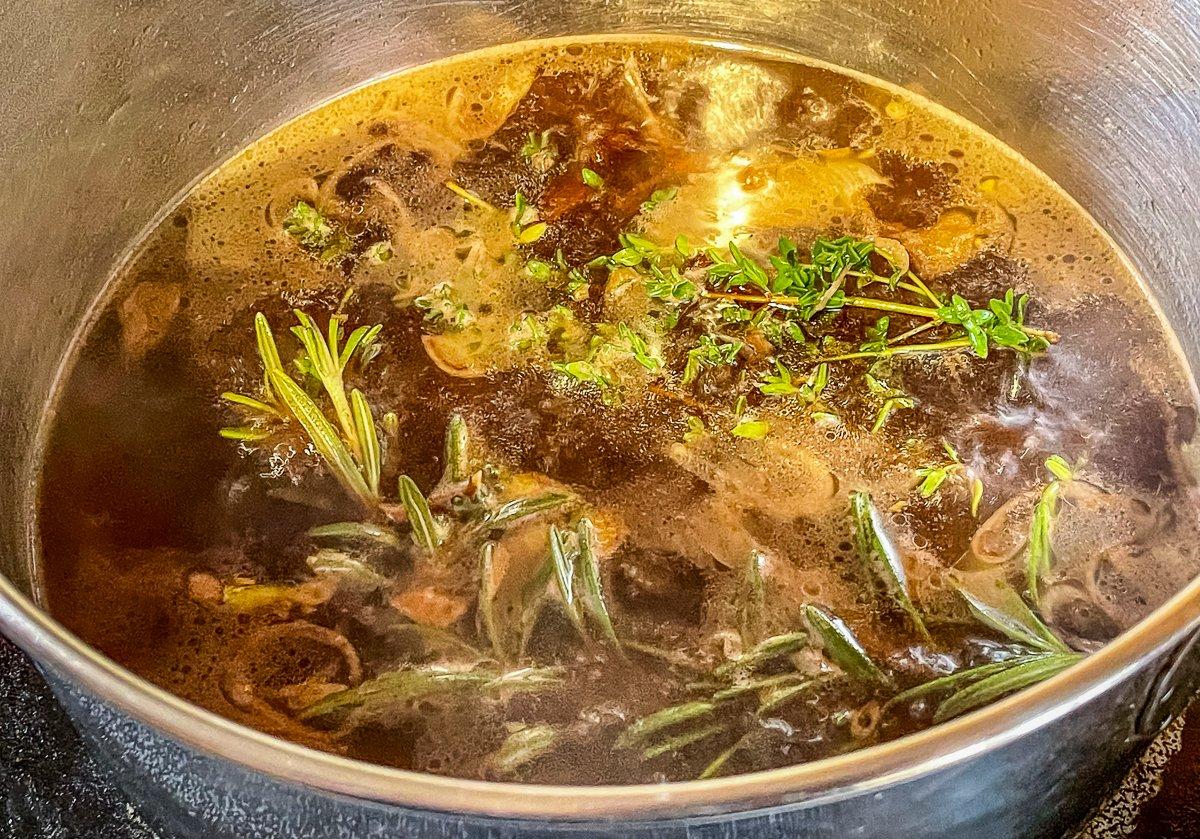 When the sauce has nearly finished reducing, add the duck fat to a heavy skillet over medium-high heat. Once the oil starts to smoke slightly, add the duck breasts, skin side down. Cook for 4-6 minutes without moving until the duck releases from the skillet and the skin is crisp. Flip the duck to cook for 3-5 minutes on the opposite side, taking care not to overcook. Move the cooked breasts to a warm platter and loosely tent with foil.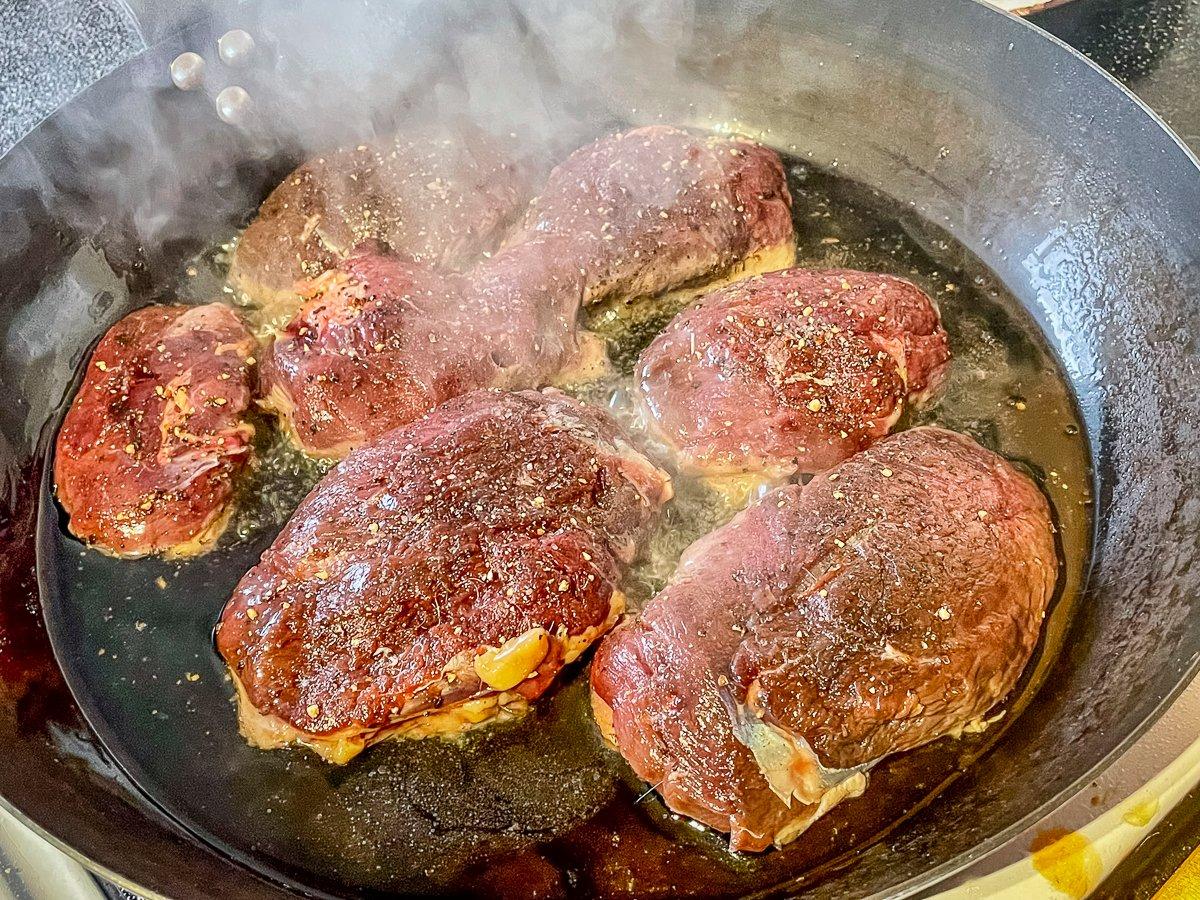 Pour the sauce through a mesh strainer to remove the herbs and cooked shallot.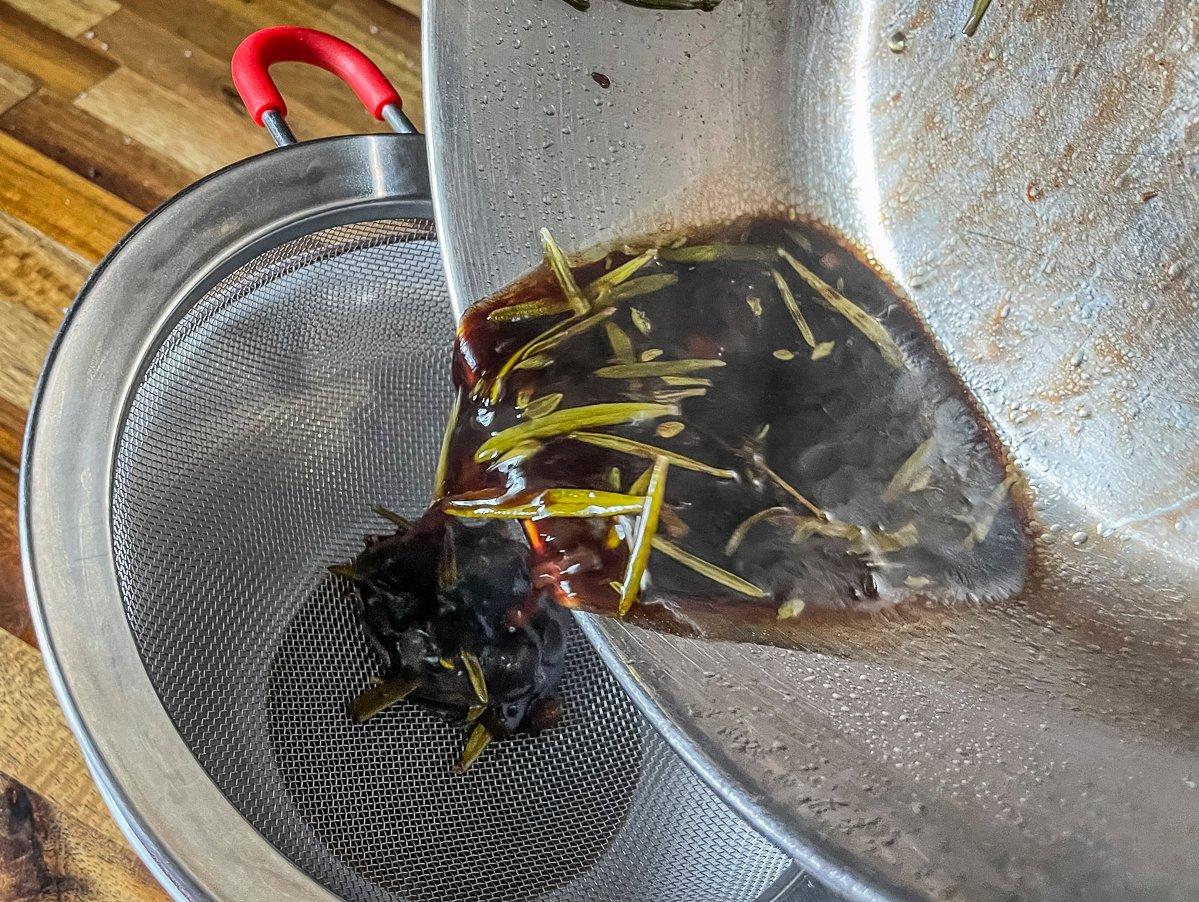 Add the fresh blackberries to the sauce and stir to combine.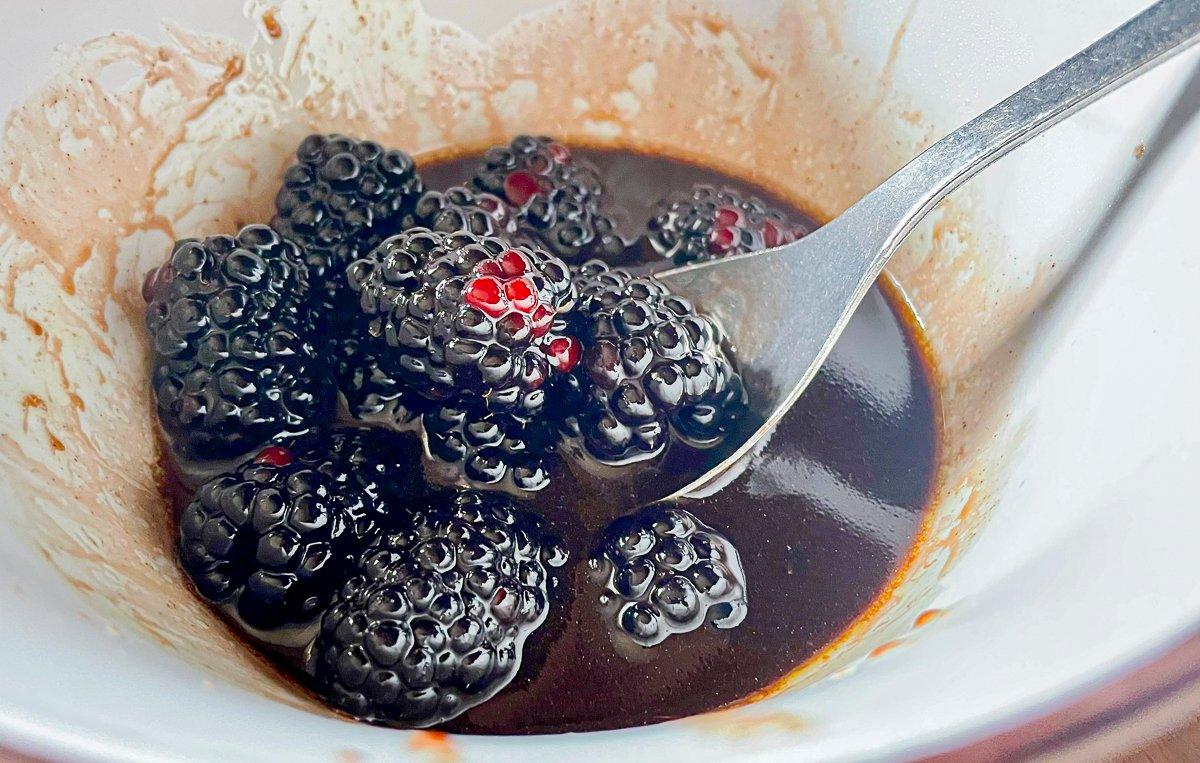 Serve the duck over a bed of rice; then spoon over the sauce before serving.