Pineapple BBQ Wild Pig Ribs
We saved the ribs from a large Texas wild boar and smoked them in our Traeger Timberline grill with a homemade pineapple barbecue sauce. The results were as good as any we've had at our favorite BBQ joints.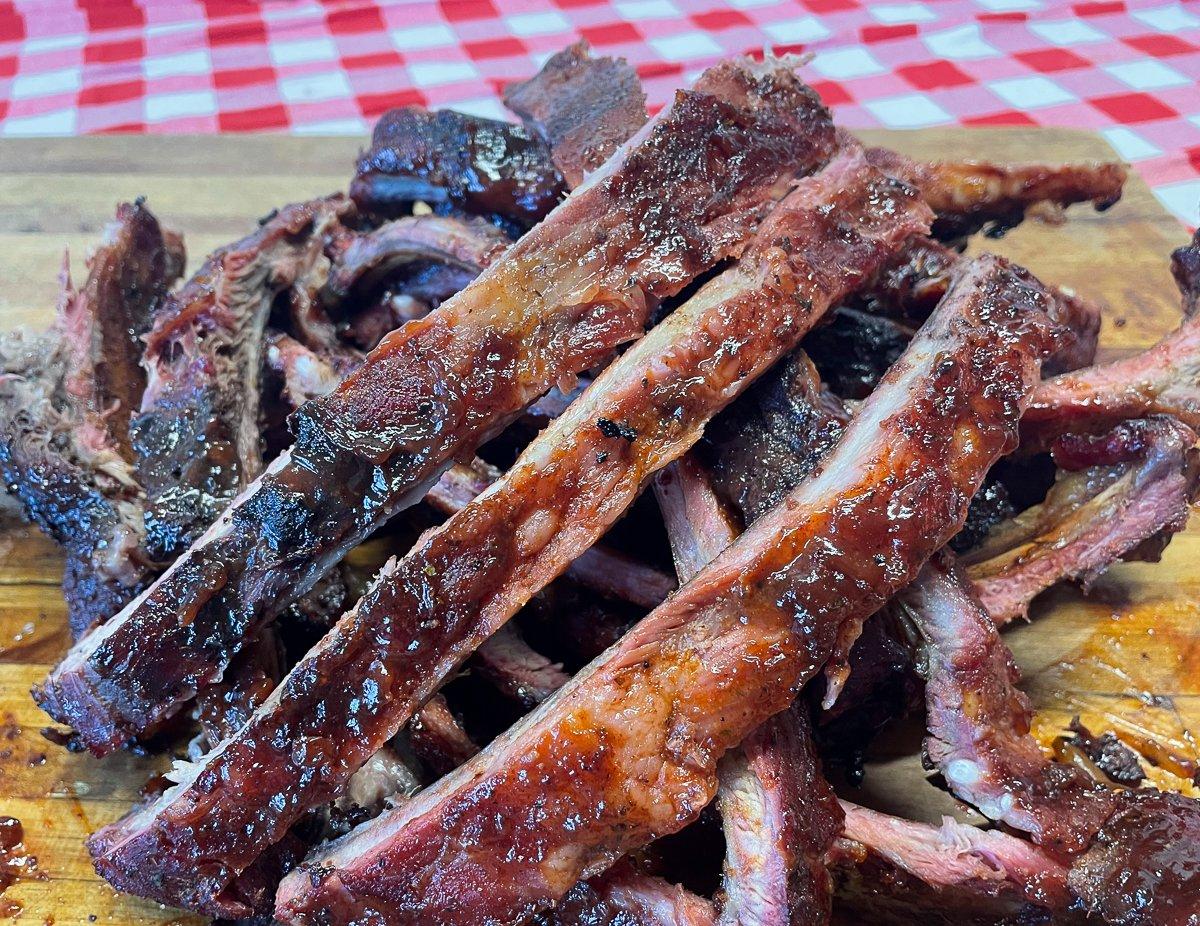 I like to dust the ribs well with BBQ rub. For this recipe, we used Myron Mixon Wild Game Rub, then smoked the ribs with the Traeger Super Smoke function turned on for a few hours before saucing and wrapping them in foil. After a couple more hours, we crank the heat up and finish the ribs on the open grill rack to set the glaze.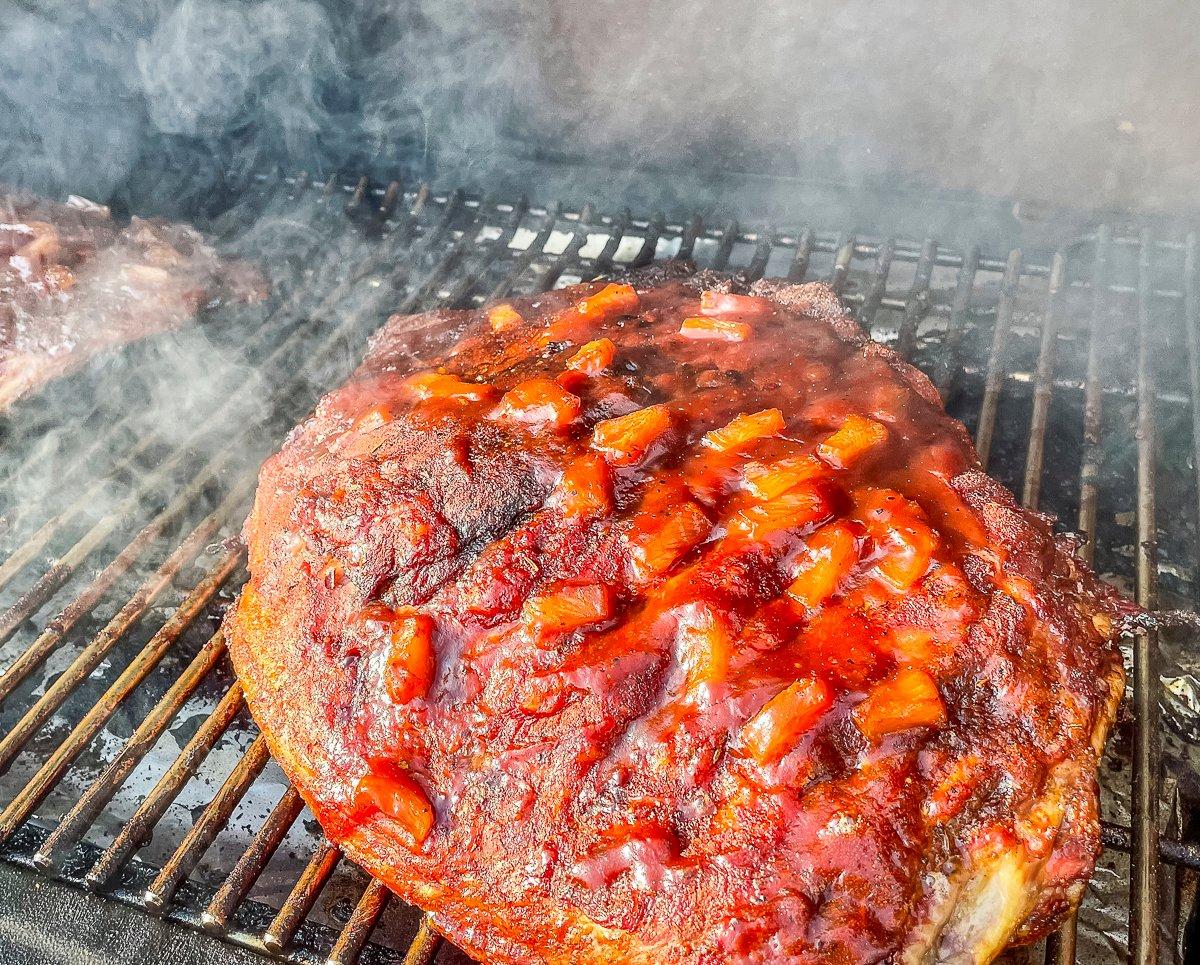 Ingredients
2 or more racks of wild pig ribs
BBQ rub of choice
Bourbon Pineapple BBQ Sauce
1 cup pineapple tidbits in juice
1 cup ketchup
3/4 cup packed brown sugar
1/4 cup Evan Williams bourbon
2 tablespoons Worcestershire sauce
1/2 teaspoon garlic powder
1/2 teaspoon onion powder
1/2 teaspoon salt
1/2 teaspoon black pepper
1 pinch red pepper flakes
1 to 2 tablespoons cornstarch
1 to 2 tablespoons water
Cooking Instructions
Use a paper towel or butter knife (or a combination of the two) to grab the clear inner membrane at the corner of the ribs and peel it away from the inner side.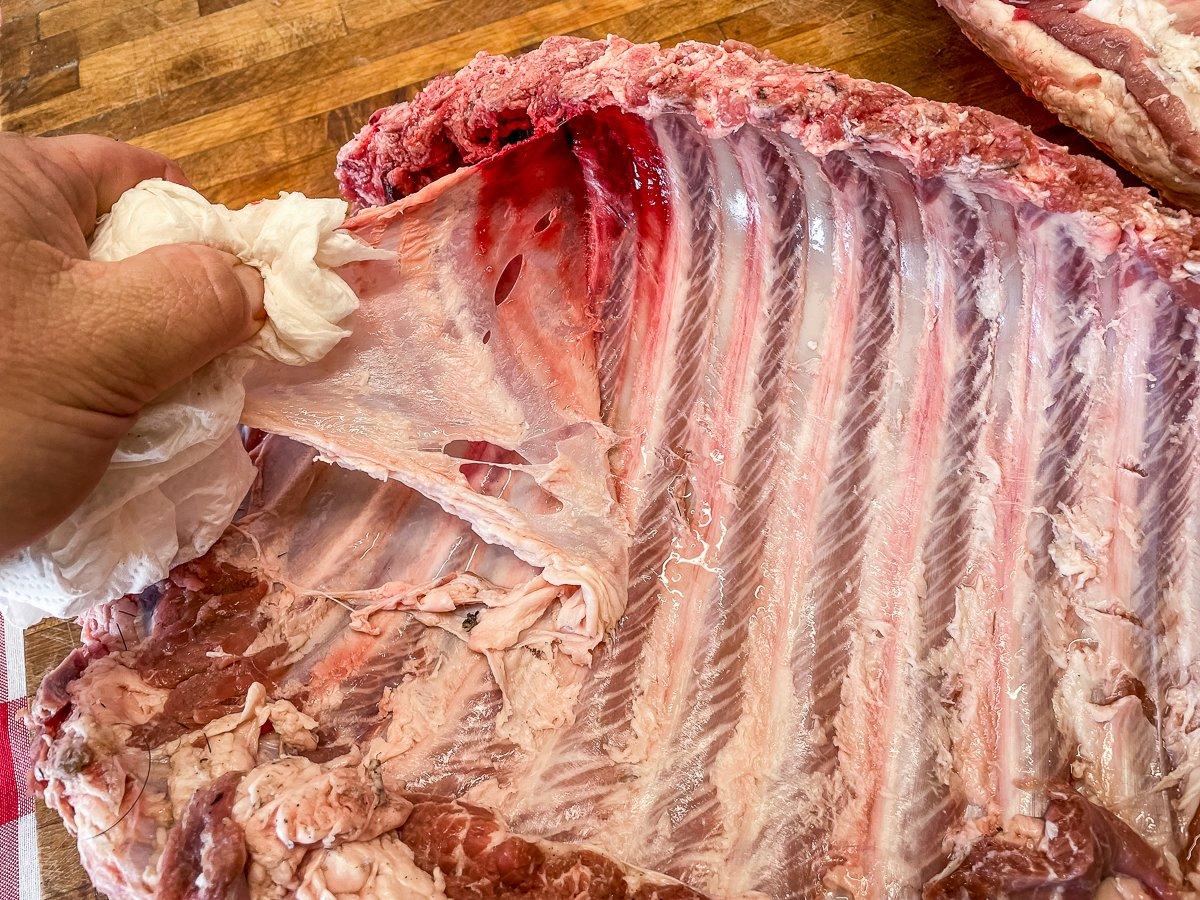 While the ribs smoke, make the sauce. To a medium saucepan, add all sauce ingredients except for the cornstarch and water. Bring to a simmer. Whisk the cornstarch into the water to form a slurry, then pour it into the pan. Return to a simmer until sauce thickens enough to coat the back of a spoon.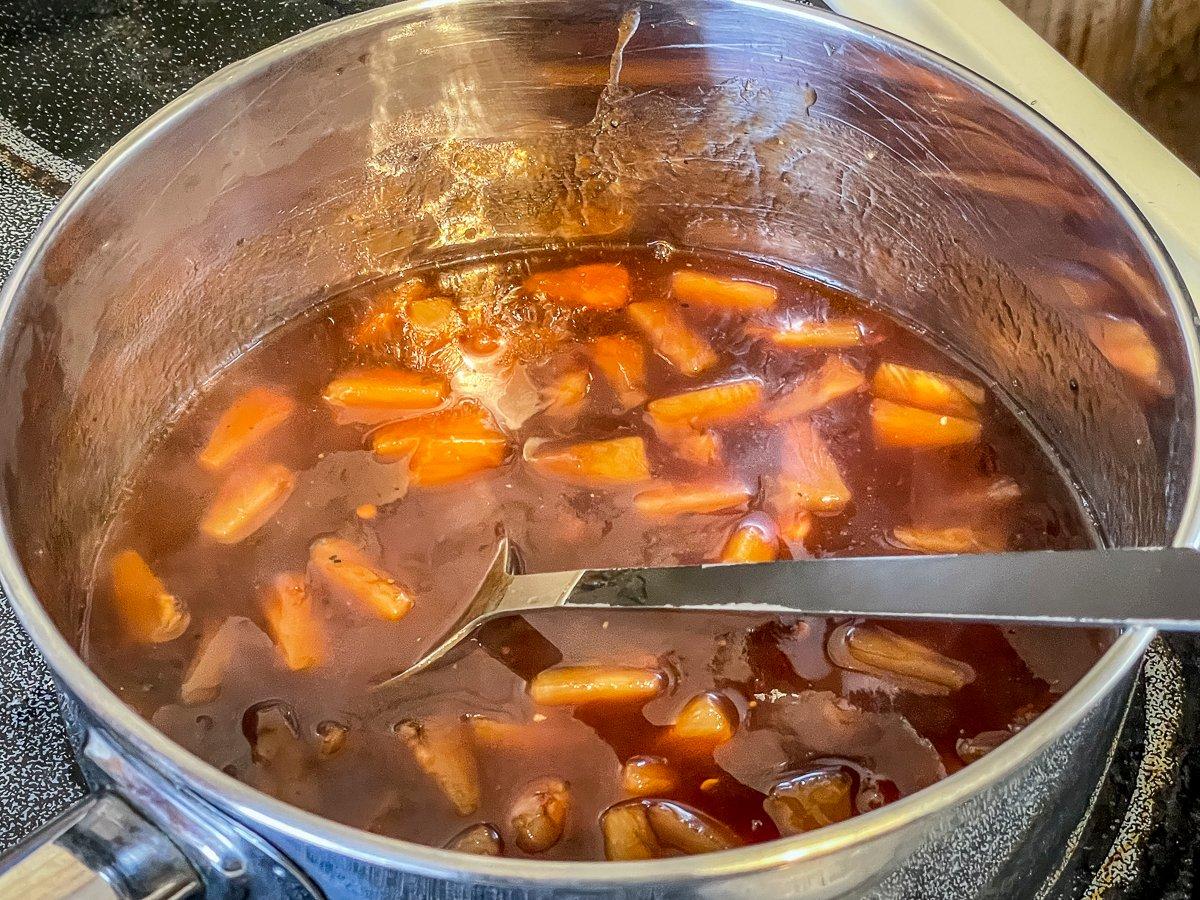 Move each rack to a sheet of foil, meat side up. Brush or pour on enough of the sauce to coat the ribs. Seal and return to the smoker at 225 degrees. Cook for an additional 2 hours.
Gently move the ribs from the foil to the open grill grate. Brush on additional sauce to form a thin coating, reserving remaining sauce for serving. Increase grill temperature to 250 degrees, cooking for an additional hour to set the sauce into a glaze. Cooking times may need to be reduced for smaller racks of ribs.