Poutine with Beer-Braised Elk and Onions
If you live in the northern United States or anywhere in Canada, then you instantly recognize poutine for what it is. If you live anywhere south of that, you might be wondering. What poutine is, for those of you who have missed out so far, is a dish consisting of hot-out-of-the-oil French fries topped with a garlicky brown gravy and cheddar cheese curds. We kick this version up with additional toppings of beer-braised elk roast and caramelized onions.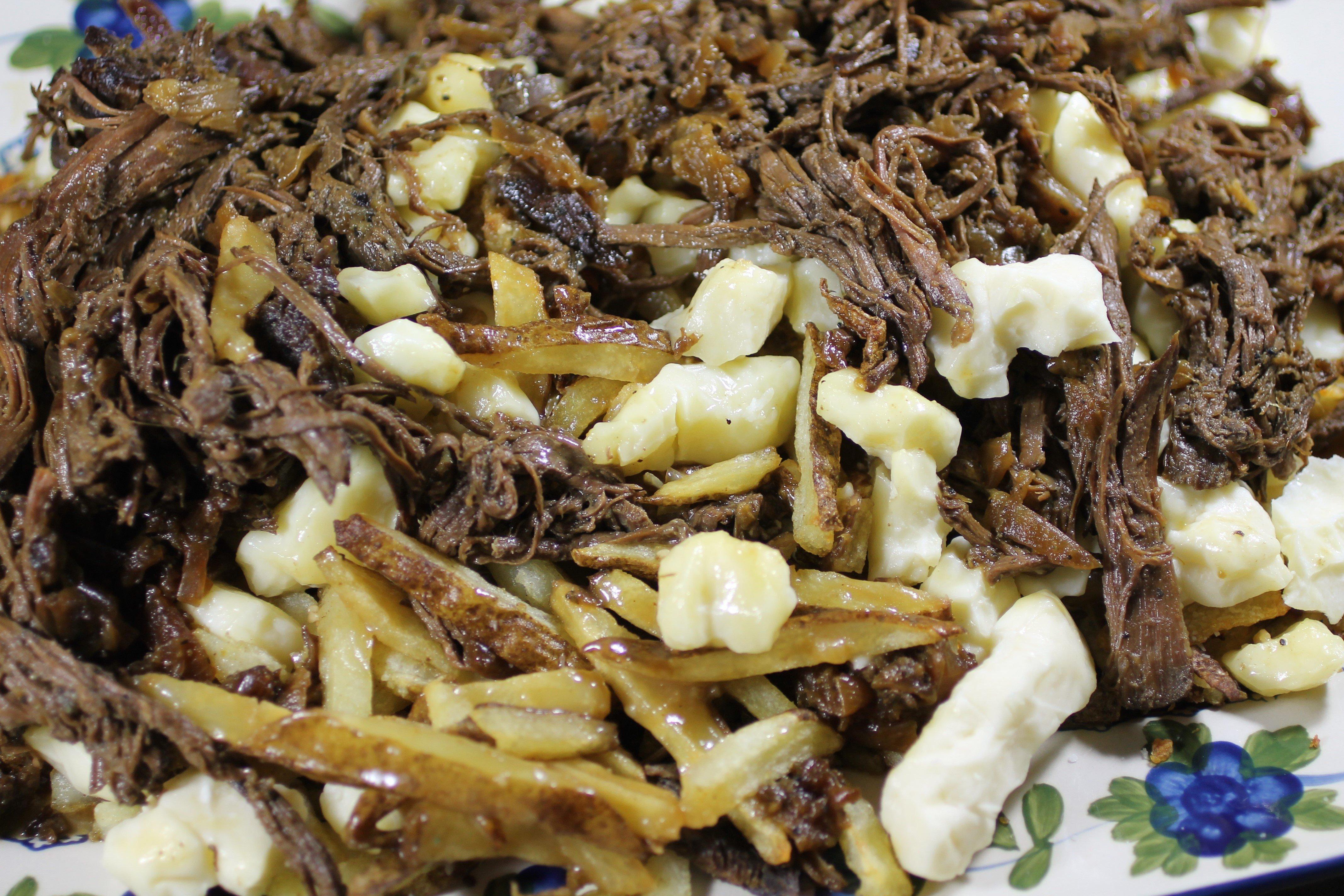 Frozen fries will work in a pinch, but to get the most authentic poutine, hand-cut russet or Yukon gold potatoes into fry-size pieces. Place them in a bowl of ice water in the refrigerator for two hours, then double fry. It's a lot of work, but the golden crispy outside and creamy center make the extra time worth it.
Ingredients
Roast
1 elk roast, 2 pounds or so, seasoned well with salt, pepper and dried rosemary
3 onions, sliced
1 beer
Fries
4 pounds of Yukon gold or Russet potatoes, sliced into fries
1.5 pounds cheddar cheese curds
Gravy
2 cups beef stock
2 cups chicken stock
¼ cup flour
4 tablespoons butter
1 shallot, diced
2 cloves garlic, minced
1 tablespoon cider vinegar
½ teaspoon Worcestershire sauce
Cooking Instructions
Pour a tablespoon or two of vegetable oil into a Dutch oven or heavy pot. Heat over medium-high and add elk roast, turning to sear all sides for a minute or two each.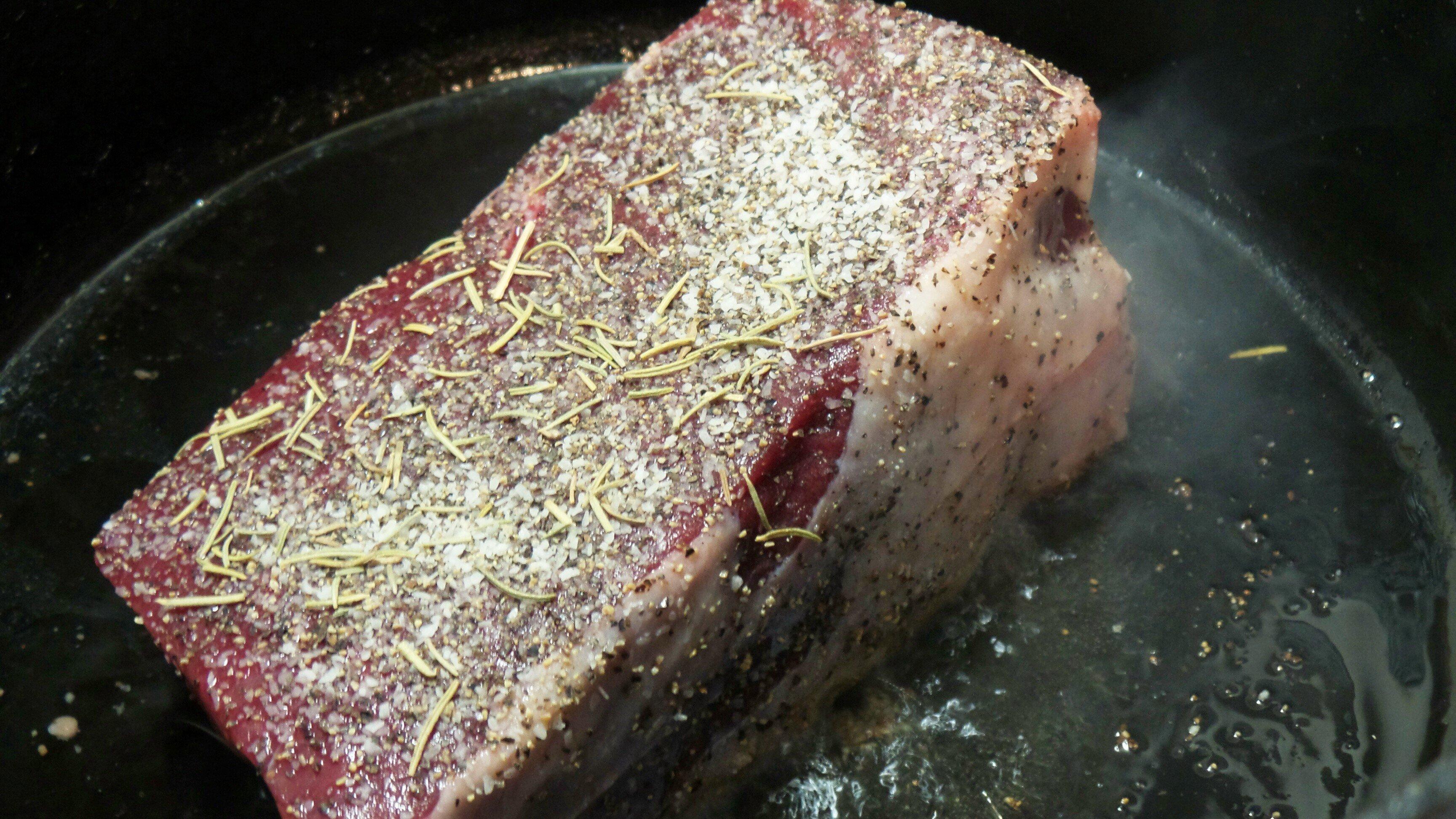 Add the roast back to the pan. Cover tightly and place the pan into a 300-degree oven for four hours to allow the roast to braise until the roast begins to fall apart. Shred the roast and mix the meat into the onions.