Product Review, Buck Knives Kitchen Cutlery
Like a lot of you, I have carried a Buck knife afield for years now. I also spend a great deal of time in the kitchen, most of it with a knife in hand. So, when I found out that Buck made kitchen cutlery as well, I had to check it out.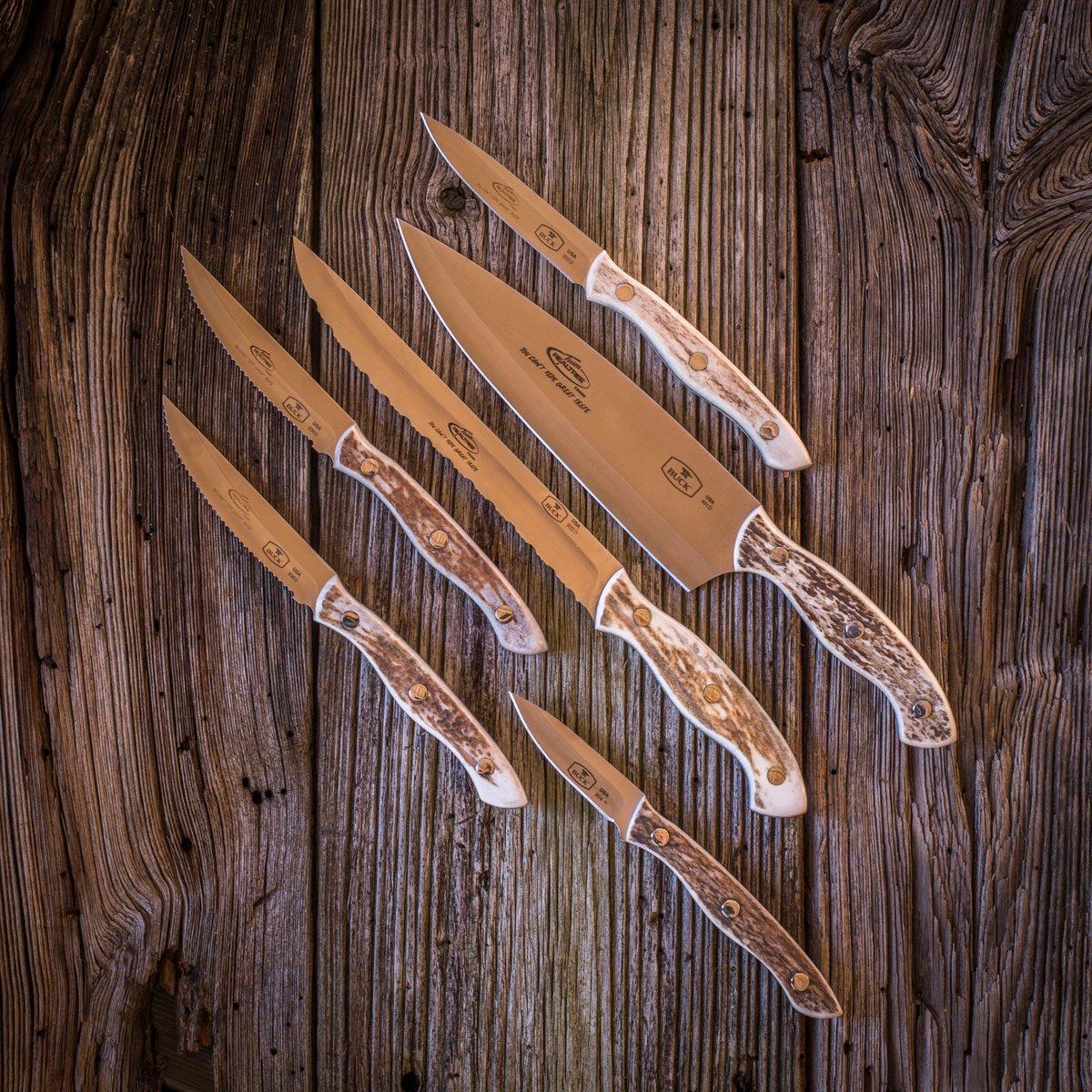 Edge: You've heard it all your life, a dull knife is a dangerous knife. That goes double for kitchen knives. If the edge is dull, you have to work twice as hard to do half as much. The extra effort put into slicing or chopping increases the likelihood of a slip causing an accident.
Blade Hardness: A blade's hardness decides two things. How long the edge lasts, and how hard it is to put that edge back once it is gone.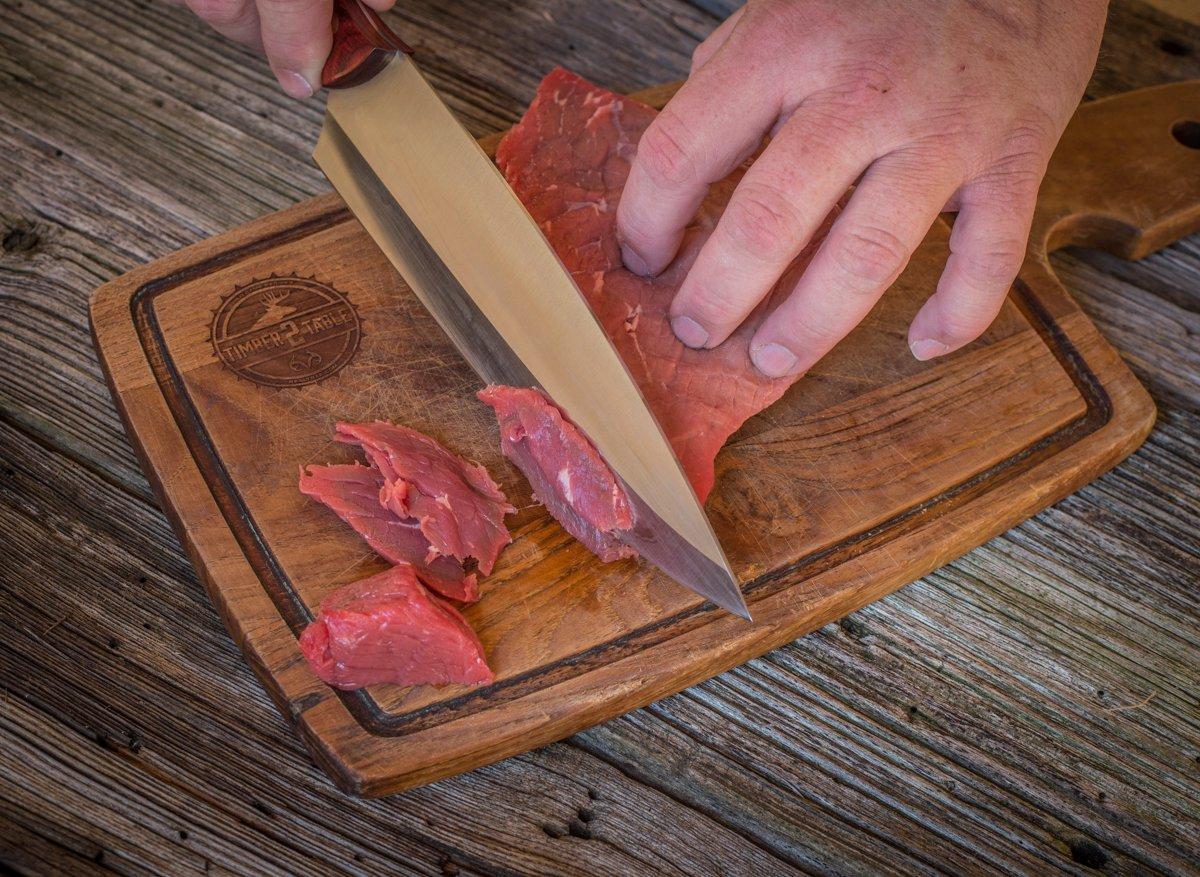 The knives came from the factory with a razor edge that has held up extremely well under heavy use. The secret to maintaining a sharp kitchen knife is to hone it regularly. If you look at an edge under a microscope, you will see that the cutting edge is a very thin sliver of steel. Hard use rolls that microscopic edge to one side or the other, causing the knife to seem dull. Regular honing on a quality knife steel keeps that edge aligned and straight. As with many of their field knives, Buck uses 420HC Steel for their kitchen knives. This steel alloy features the hardness and wear resistance of high carbon steel, but has the corrosion resistance of chromium stainless steel. The 420 HC offers an outstanding combination of edge retention and ease of sharpening.
Included in the full kitchen sets are an 8" Chef's knife, 8" Slicer, Fork, 2 3/4" and 4" paring knives, a sharpener and six steak knives. The set comes with a hardwood butcher block storage unit that both protects the knives and looks great on the kitchen counter. Couple that with Buck's Lifetime Warranty and you have an investment that will last for generations.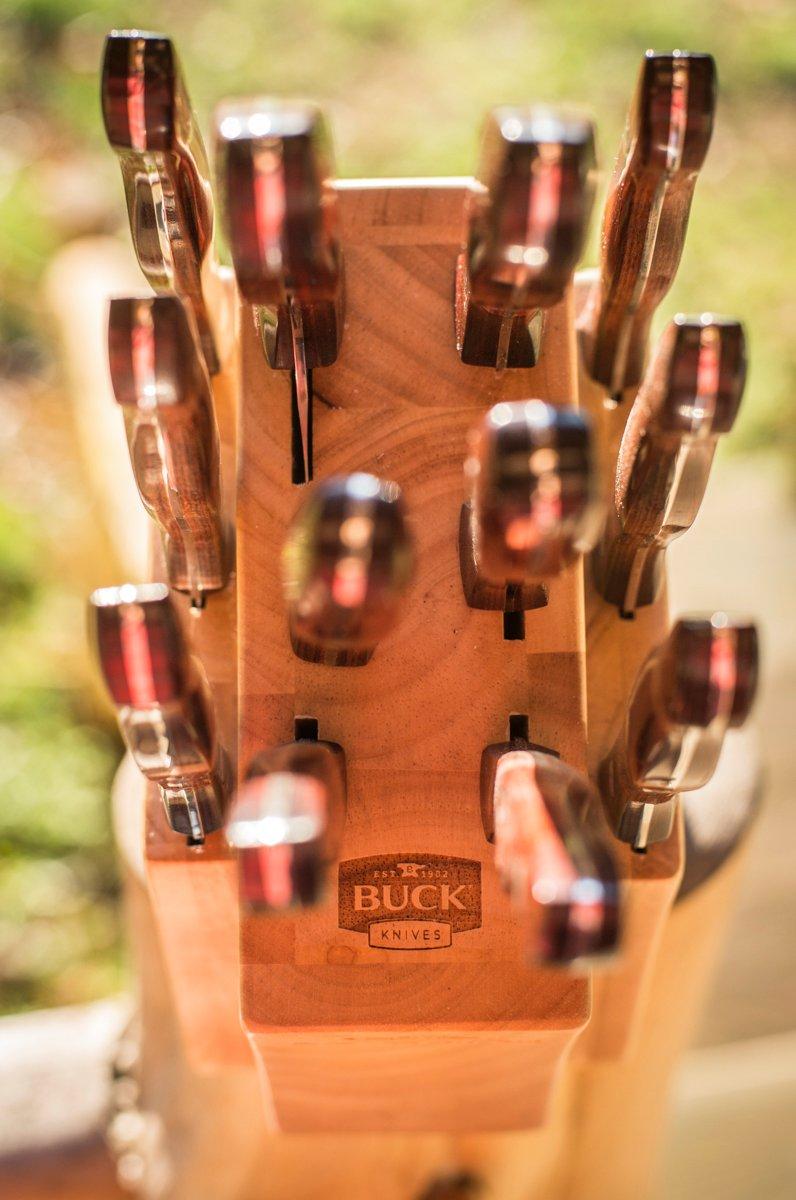 If you are in the market for a high-quality set of knives, take a look at Buck Cutlery.
Photo credits: All photos by Bill Konway