Pub-Style Beer-Battered Fish and Chips Recipe
When it comes to fried crappie, my go-to recipe is, and always will be, dusted in seasoned corn meal and fried. But that doesn't mean that's the only way to go when it comes to frying up a pan full of those tasty panfish filets.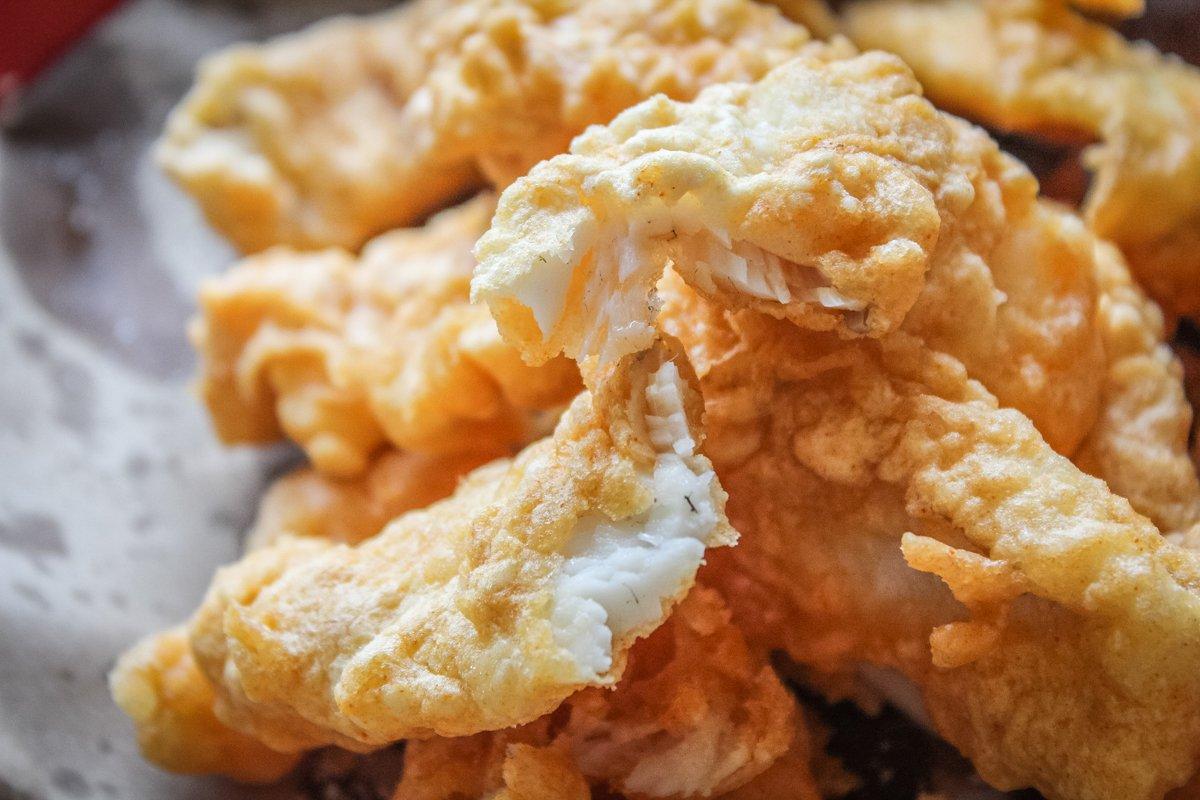 While most traditional British recipes call for a dark beer, I prefer a lighter American-style lager for the batter. We serve the fish and chips pub-style in newspaper lined plastic trays. Serve it with malt vinegar or a squeeze of fresh lemon for a bit of zing. This recipe works well for any white, flaky fish, fresh or salt water.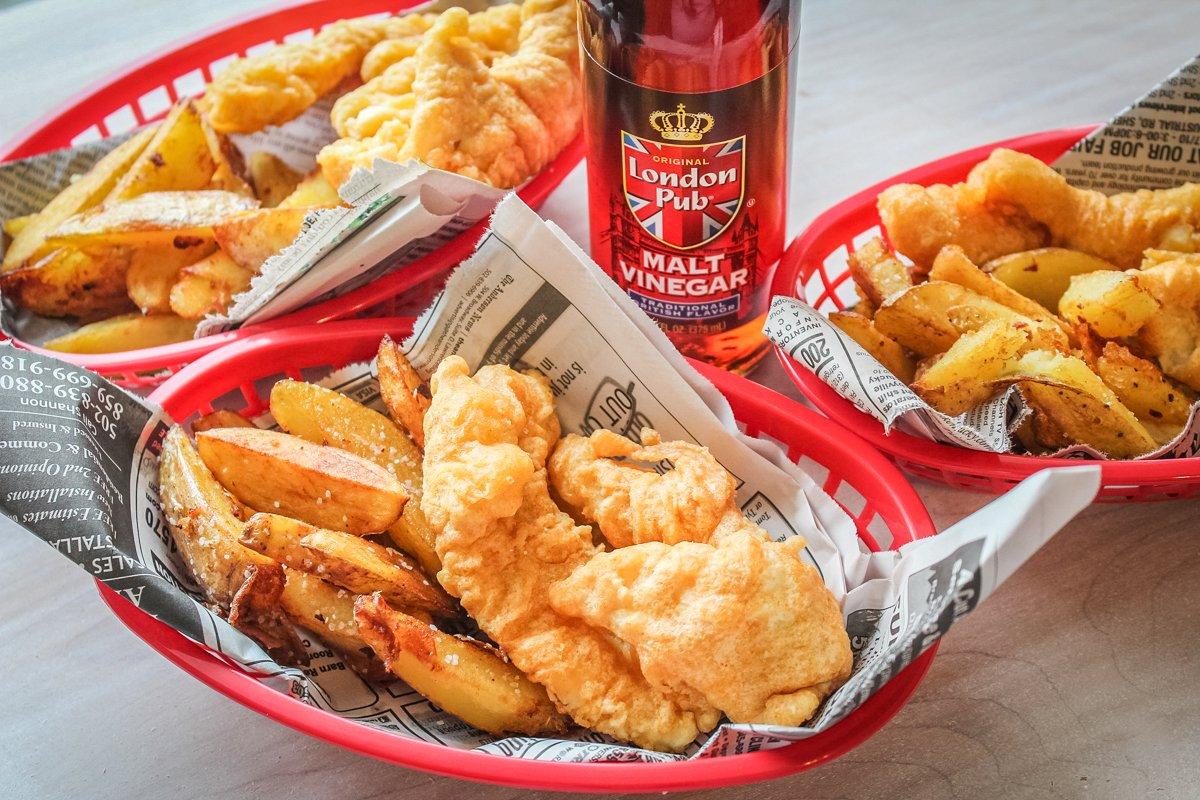 Ingredients
2-3 pounds crappie or other panfish filets
Dredge
1 cup flour seasoned with a teaspoon each of salt and pepper
Batter
2 cups of all-purpose flour
2 eggs, beaten
2 tablespoons corn starch
1 tablespoon paprika
1 tablespoon salt
1/2 tablespoon garlic powder
1 teaspoon black pepper
1 12-ounce can of American style Lager beer (substitute 12 ounces unflavored carbonated water, if desired)
Fries
3 pounds Yukon Gold Potatoes, cut into thick fries
2 quarts vegetable or peanut oil for frying
Cooking Instructions
While the fish is the main act in this recipe, it's the chips that take the most time to prep and cook. Traditional pub-style chips are just thick-cut French fries. I prefer skin-on, Yukon Gold potatoes for the recipe. Cut each potato into ½- or 5/8-inch fingers and transfer them to a large bowl of cold water as you cut.
The chips go through a two-stage cooking process. Start by heating 2 quarts of vegetable or peanut oil to 275 degrees. Drain the water from the potatoes and pat them dry with a clean kitchen towel. Cook the potatoes in batches until they are just cooked through and soft, about 5-9 minutes per batch, depending on the thickness of your fries. Move the oil-blanched fries to a paper lined cookie sheet while you continue cooking the remaining batches.
Once all the potatoes have been pre-cooked, crank the temperature up to high and heat the oil to 365 degrees. Return the potatoes to the hot oil, a batch at a time, and fry until crisp and golden brown, another five to seven minutes per batch. Drain the crisp potatoes on a paper lined cookie sheet and give them a healthy sprinkle of coarse kosher or sea salt as soon as they come out of the oil.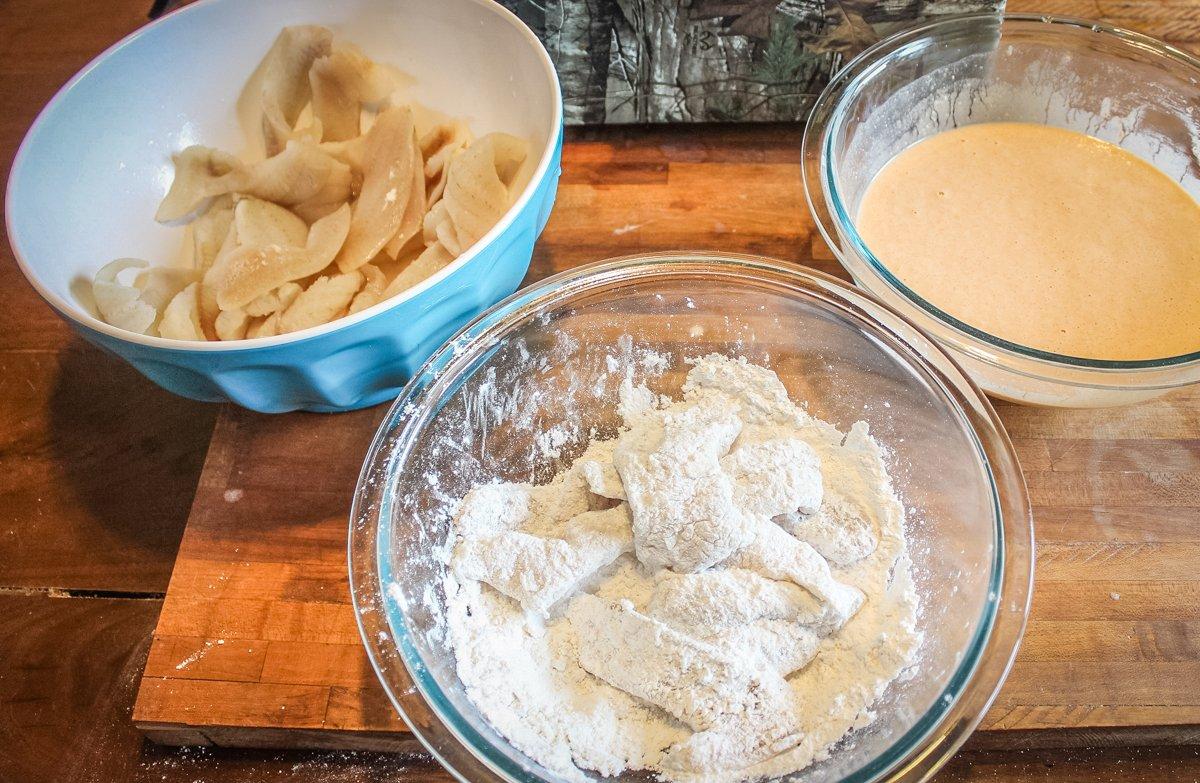 In a separate bowl, add two cups flour. Mix in the salt, pepper, paprika and garlic powder. Stir in two beaten eggs. Add a 12 ounce can of beer and whisk the mixture well until it is smooth and free of lumps.
Dip each filet first in the dry flour, then into the wet batter. Gently lower the filet into the hot oil, allowing the crust to set a second or two before releasing the filet completely into the oil. The slow entry helps the crust to set on each piece and prevents them from sticking together.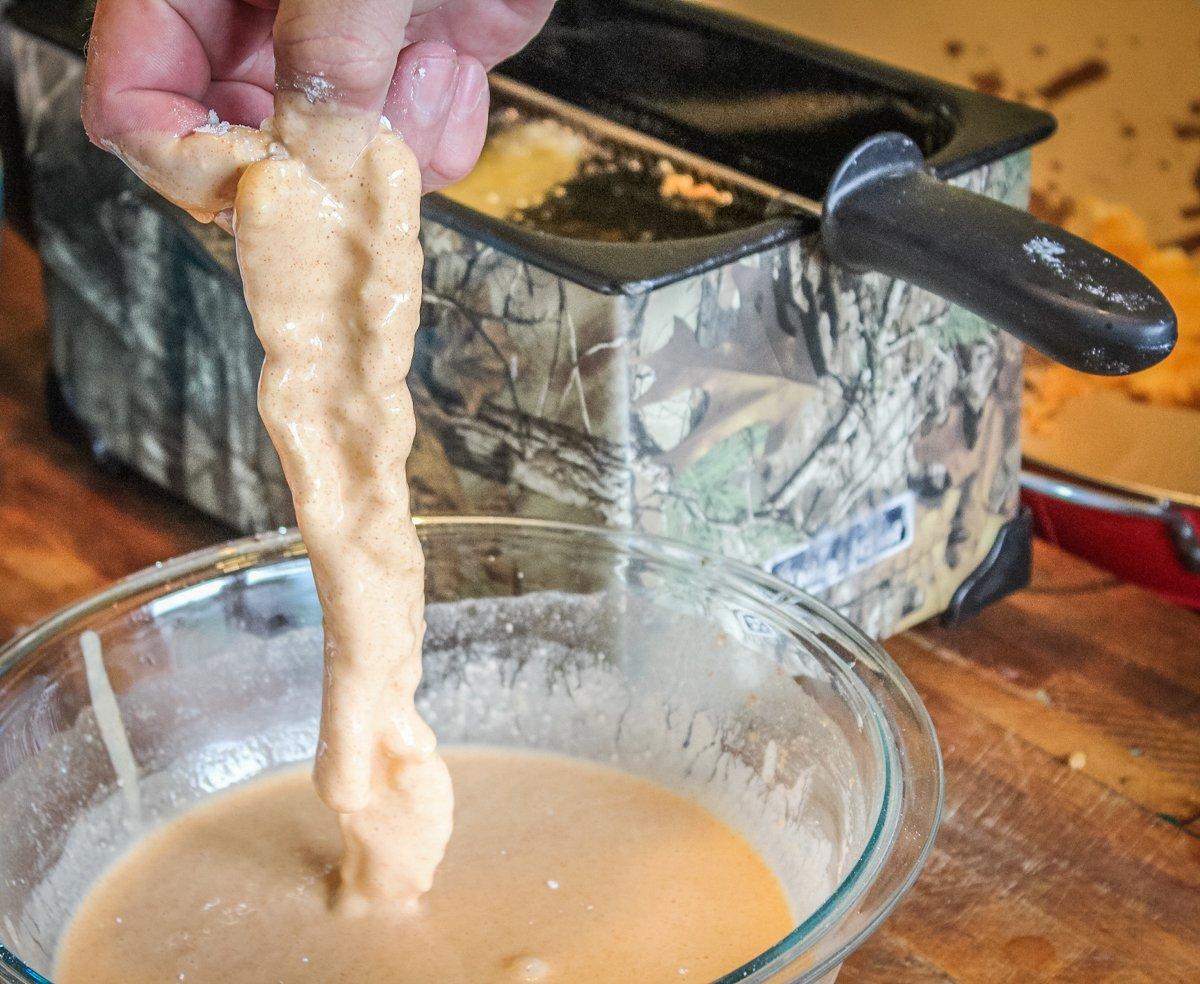 Fry in batches until the filets float to the surface and take on a golden-brown color. Transfer the fried fish to a paper lined tray and sprinkle lightly with salt.
We like to serve the fish and chips pub-style in a newspaper lined plastic tray. Serve with lemon wedges and malt vinegar for added zing.