Quail and Wild Rice with Mushroom Gravy
Quail and wild rice, they just seem to fit. This casserole is both easy to make and absolutely delicious. If you can find wild rice by itself, use it. If not, look for a wild rice blend. Both will taste great, but the wild rice has an earthy, nutty flavor you just don't get in cultivated rice.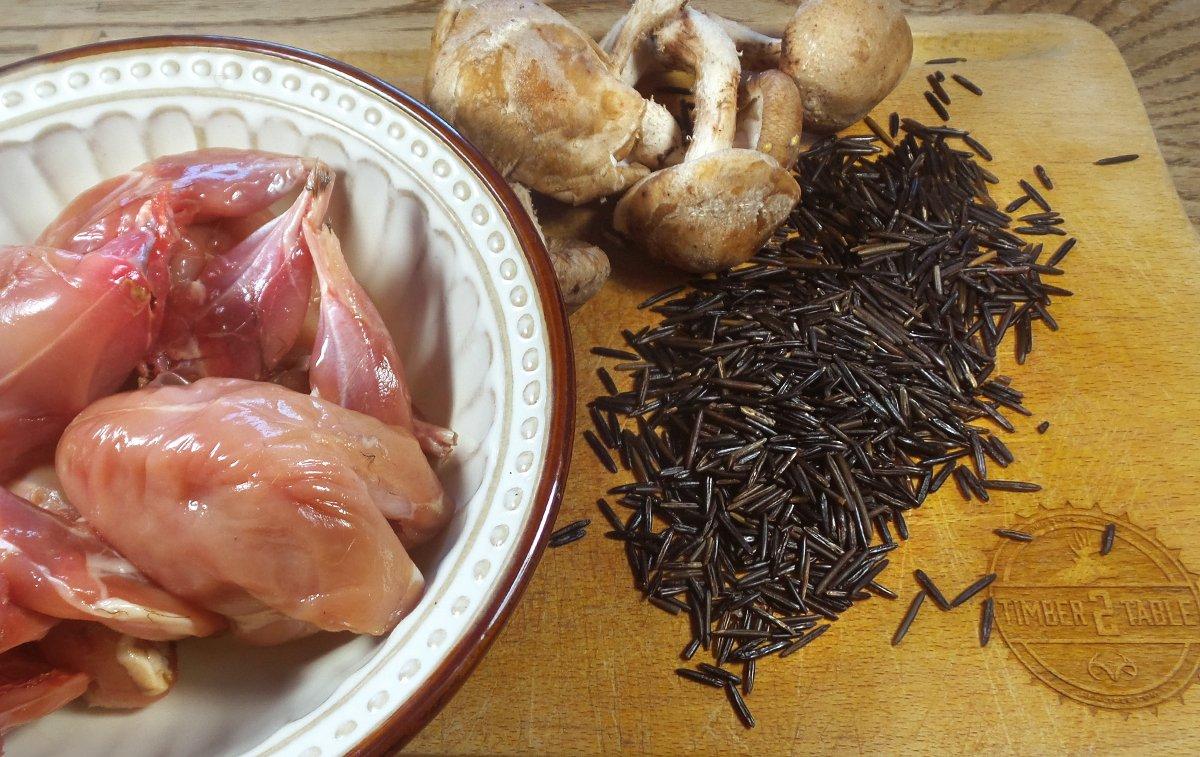 Ingredients
8 whole quail
Butter and vegetable oil for browning
Mushroom Gravy
8 ounces fresh mushrooms, sliced
1 can Campbell's Cream of Mushroom with Roasted Garlic soup
1 cup heavy cream
1 cup chicken broth
1.5 cups wild rice
4.5 cups of water
Salt and pepper for seasoning
Cooking Instructions
The rice takes the longest to prep for this recipe. Start it by heating 4.5 cups of water to a boil in a large saucepan. Add the rice, reduce heat to a simmer, cover and cook for 45 minutes. Once the rice has finished cooking, fluff with fork and transfer to a 13x9 casserole dish in an even layer about an inch deep.
While the rice cooks, sauté the sliced mushrooms in two tablespoons of butter. Add two teaspoons of salt and cook till mushrooms are soft, about 10 minutes. Add the mushroom soup, heavy cream and chicken broth and bring to a light boil and simmer for an additional 10 minutes. Check for seasoning and add salt and pepper to taste.
While the gravy simmers, heat three tablespoons of butter and three of vegetable oil in a cast iron skillet. Season the quail with salt and pepper and brown the quail for two to three minutes per side in the hot oil. You aren't trying to cook the quail through at this point, just brown the surface for flavor.