Rabbit Noodle Soup Recipe
When it comes to home-cooked comfort food, homemade chicken noodle soup ranks way up on the all-time list. Make it with rabbit, and its even better. We used cottontails, but young jackrabbits would also work well.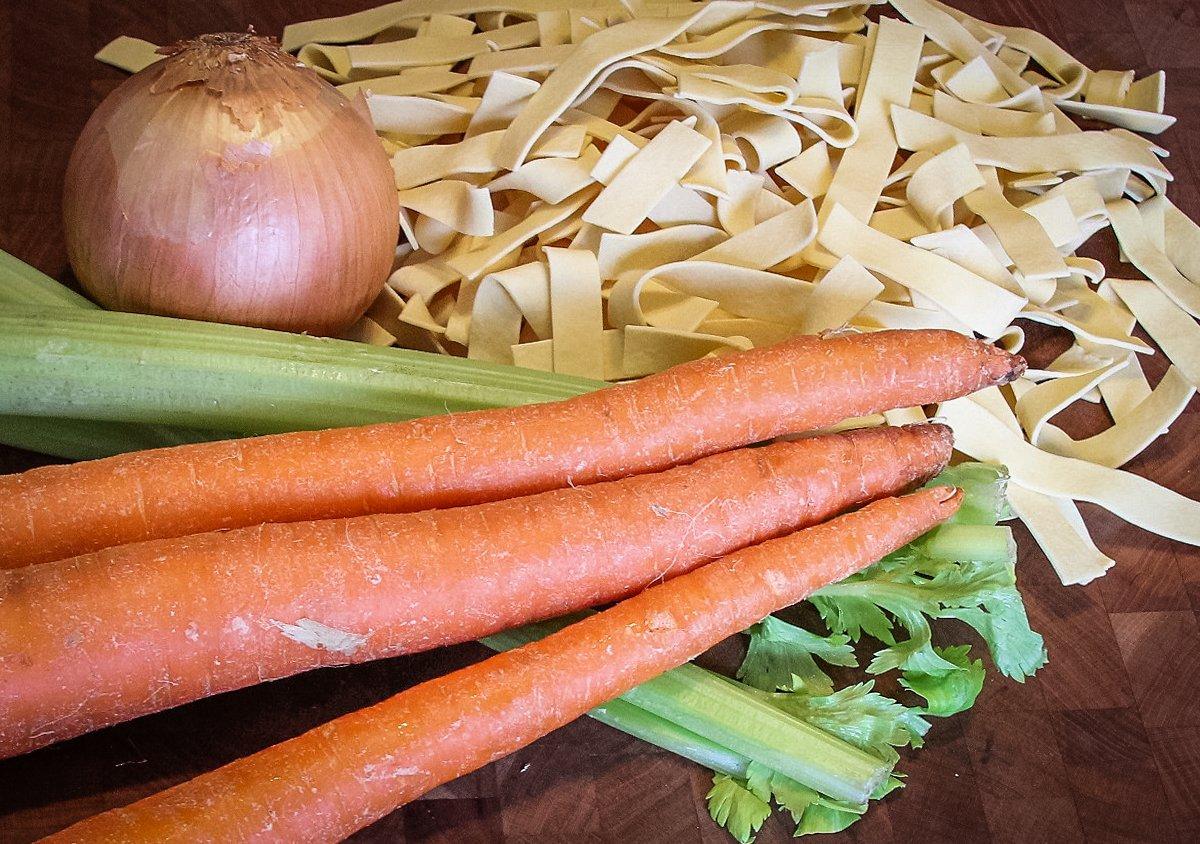 Start the soup by browning the quartered rabbit in hot oil to build an additional layer of flavor. We like to serve it with grilled cheese and deer-bacon sandwiches for a meal that will warm you up on the coldest of days or make you feel better when you come down with that inevitable winter crud.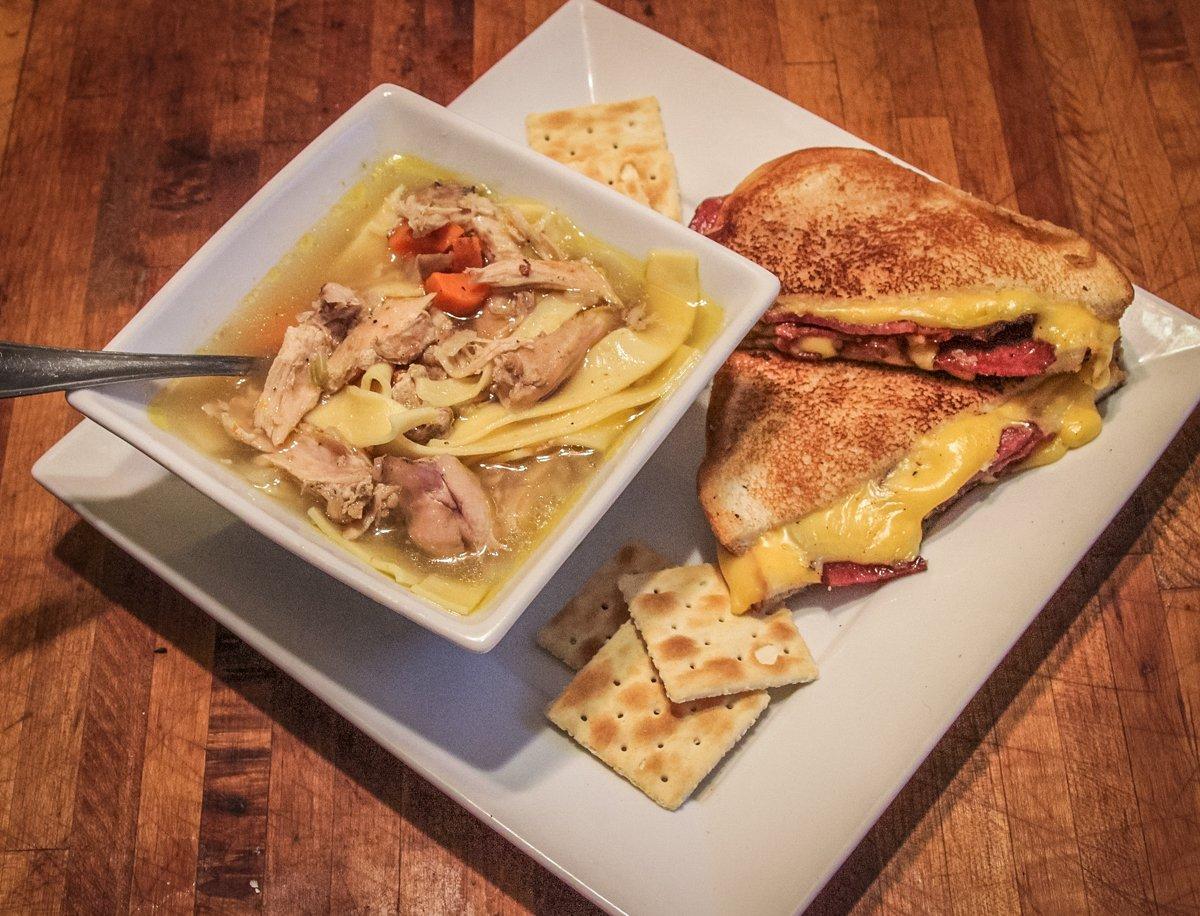 Ingredients
2 rabbits, quartered with back (10 pieces of rabbit)
2 tablespoons canola oil
1 large onion, chopped
1 garlic clove, minced
10 cups chicken or turkey broth
3 celery ribs, chopped
3 carrots, chopped
2 bay leaves
1 tablespoon chicken base (powdered, concentrated broth)
1/4 teaspoon dried thyme
16 ounces uncooked wide egg noodles
Cooking Instructions
Start by chopping the vegetables into small bits. Set them aside for later. Quarter the rabbits and season the pieces well with salt and pepper. Heat two tablespoons of vegetable or canola oil in a heavy Dutch oven or pot over medium-high heat. Brown the rabbit for three to four minutes per side to help develop a rich flavor. Move the rabbit to a plate and set aside.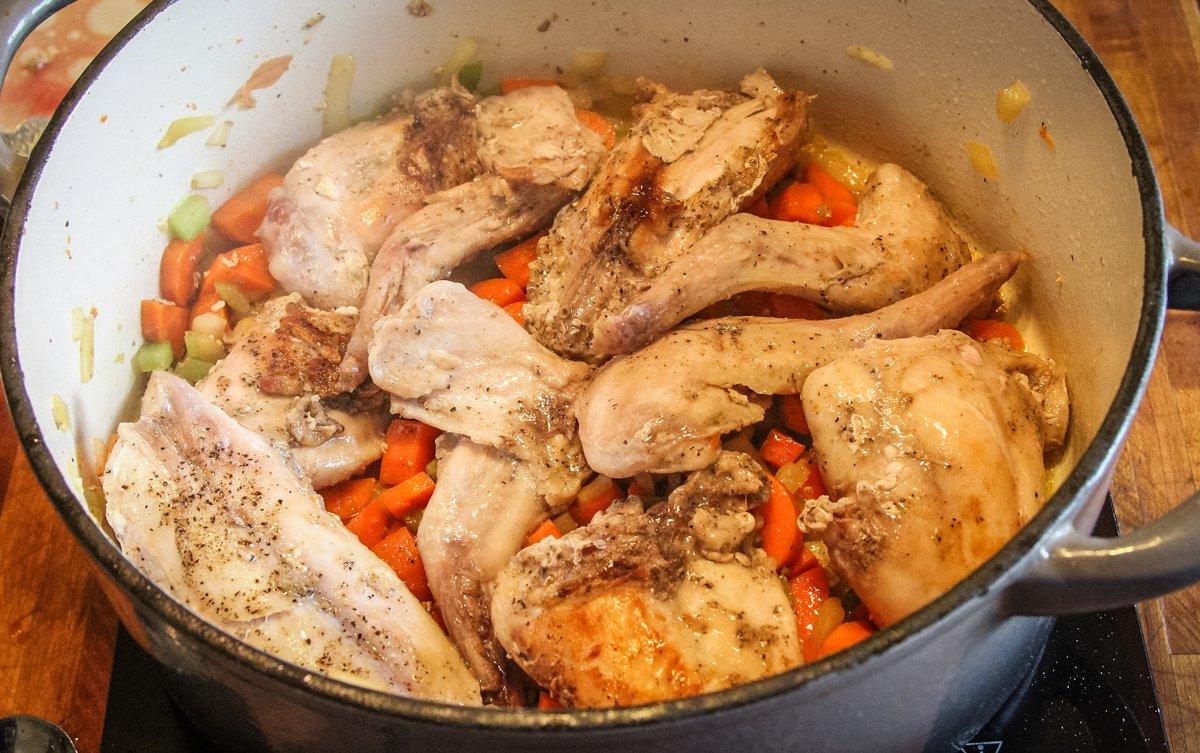 Add the chopped onion, celery and carrot to the hot oil. Season well with salt and pepper. Cook, stirring frequently, for 10 minutes or until the vegetables soften and begin to take on a golden color. Add the garlic and stir well. Reduce the heat to medium.
Return the browned rabbit to the pot. Cover with chicken broth. Stir in the thyme, chicken base, and bay leaves. Cover the pot and bring to a light boil. Reduce the heat to low and continue cooking at a light boil or heavy simmer for two hours.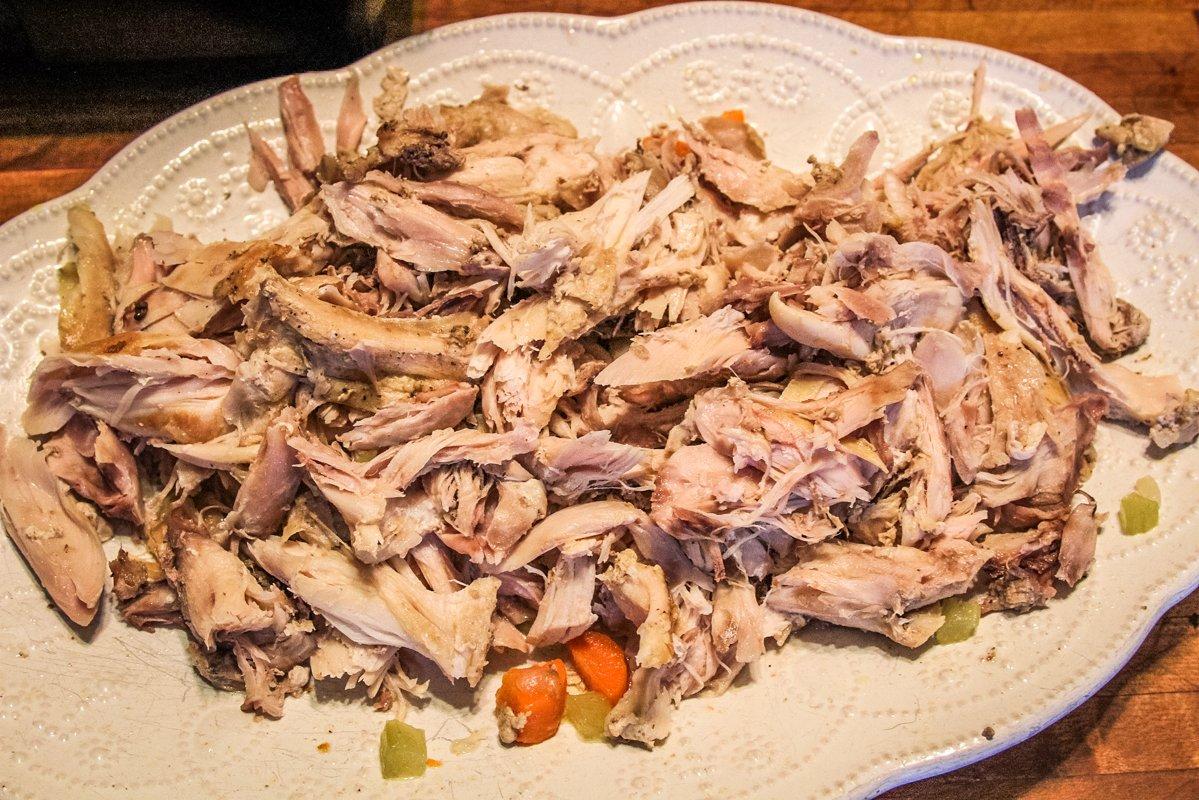 Remove the rabbit from the pot. Turn the heat down to very low and add the egg noodles. Cover the pot to allow the noodles to soften (15-20 minutes). Once the rabbit is cool enough to handle, remove the meat from the bones, shredding it into small bits as you go. Add the boned rabbit meat back to the pot, stir well to incorporate and return the lid, allowing the noodles to fully soften before serving.