Red Wine Mushroom Swiss Venison Burger Recipe
Mention red wine and mushrooms when you are talking recipes, and options like Bourguignon or a steak topped with a Burgundy Mushroom Sauce come to mind. The same flavor combinations that make those recipes delicious also work in something as simple as a burger.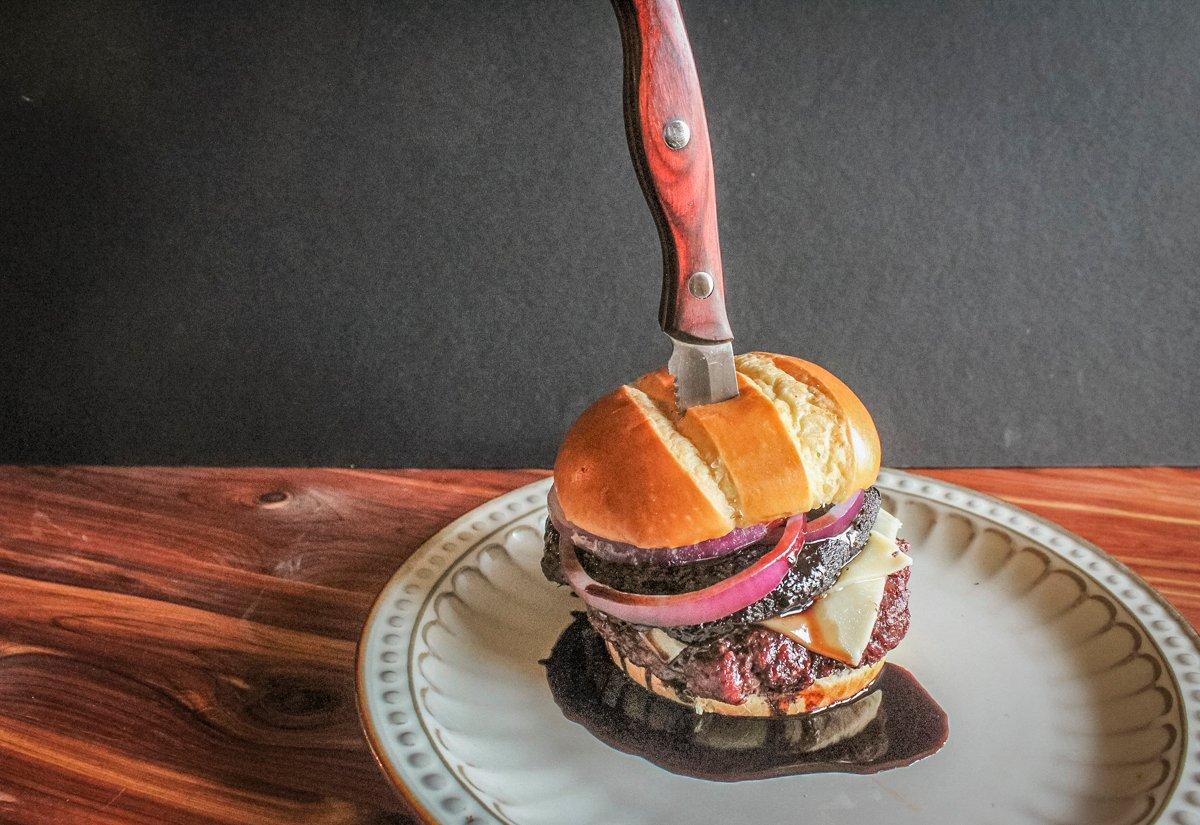 To make the burgers even more succulent, we did a red wine reduction to blend into the burger mixture. Be sure to save a bit of sauce to drizzle over the grilled mushrooms on the burger.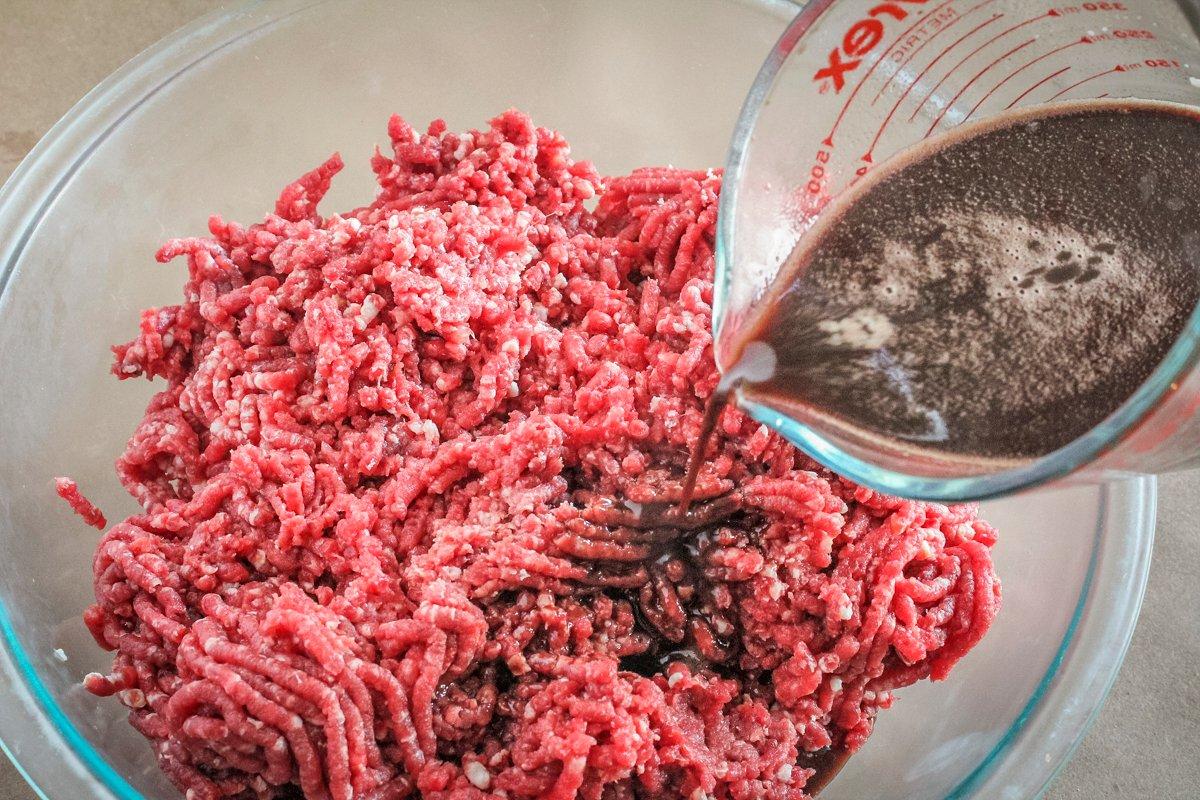 This recipe makes eight half-pound burgers, so feel free to cut it in half if you don't need that many.
Ingredients
3 pounds venison
1-pound boneless beef short rib, well marbled
Salt and pepper to taste
8 portabella mushroom caps
16 slices swiss cheese
Olive oil to brush over the mushrooms before grilling
Sauce
3 cups of your favorite red wine
1 cup beef stock
1/2 cup balsamic vinegar
2 tablespoons honey
1 teaspoon dried thyme
1/2 teaspoon each salt and black pepper
1/2 stick of butter
Cooking Instructions
Start with the sauce. Pour all ingredients into a medium saucepan and stir constantly over medium-high heat until the sauce comes to a boil. Reduce the heat to a simmer and stir often to keep the sauce from sticking to the pan. The goal is to reduce the sauce volume by at least half, yielding a syrupy consistency and intense flavor. The entire process might take as long as 45 minutes. Just keep simmering and stir often.
While the sauce cooks, grind 3 pounds of venison and 1 pound of boneless beef short ribs through the large plate of your meat grinder. Gently fold the meats together, then run the mixture through again, this time through the medium plate. Now is the time to add a few slices of bacon to the mixture, if desired.
Light your charcoal or preheat your Traeger Grill to 350 degrees. Refrigerate the ground meat mixture until the sauce has reduced and thickened. Remove the sauce from heat and allow it to cool for a few minutes. Add approximately 1 cup of the sauce to the burger mixture and gently fold it into the meat. Form the meat into 8 half-pound patties. Use your thumb to press an indentation into the center of each patty to keep the burger flat as it grills.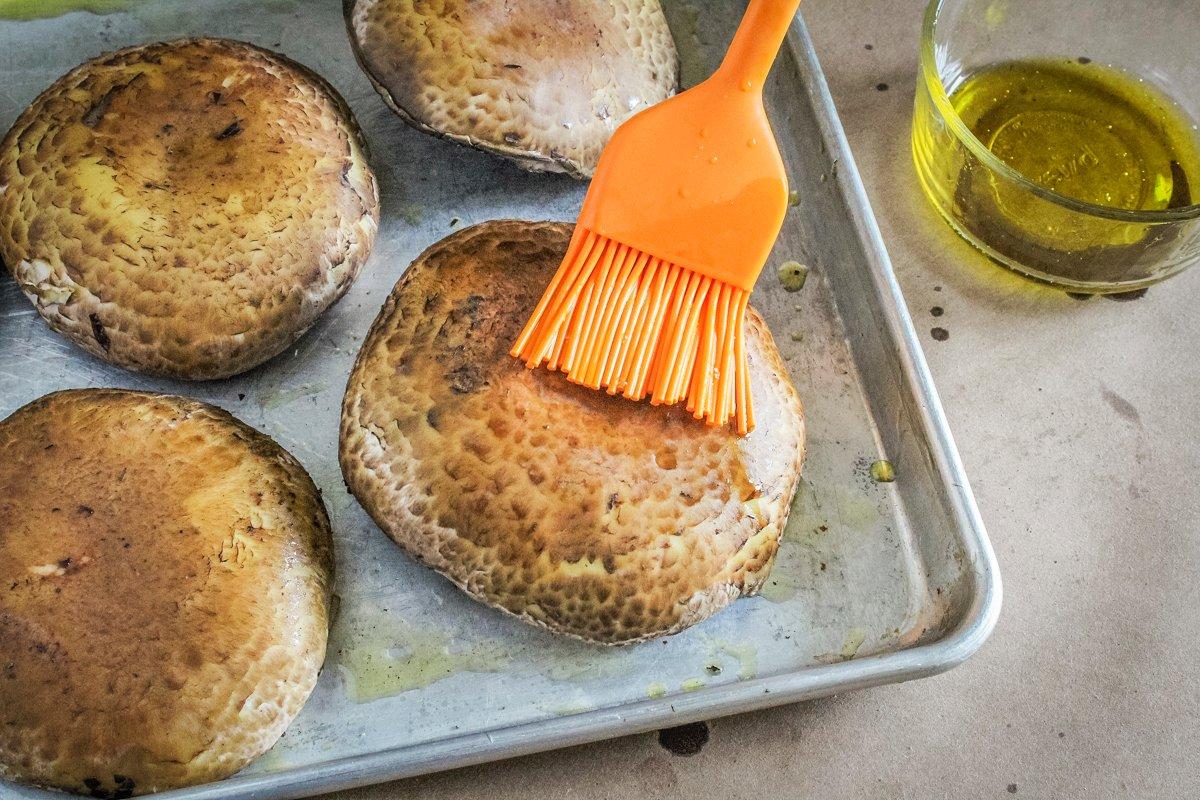 Brush the mushroom caps with olive oil. Season with a sprinkle of salt. Place burger patties and mushrooms on the grill. Cook for 10 minutes per side, flipping once. Serve the burgers on a nice bun and top each patty with a couple of slices of Swiss cheese, a grilled mushrooms, some thinly sliced red onion if desired, and a drizzle of the reserved wine reduction.