Roasted Garlic Backstrap Tostados
Tostados are basically just flat tacos. Pile up your favorite ingredients on a tortilla; then pop it on the Traeger Grill till the cheese has melted and everything is warmed through. Traditional tostados feature a layer of refried beans under the main toppings. This version replaces the beans with creamy roasted garlic for extra flavor.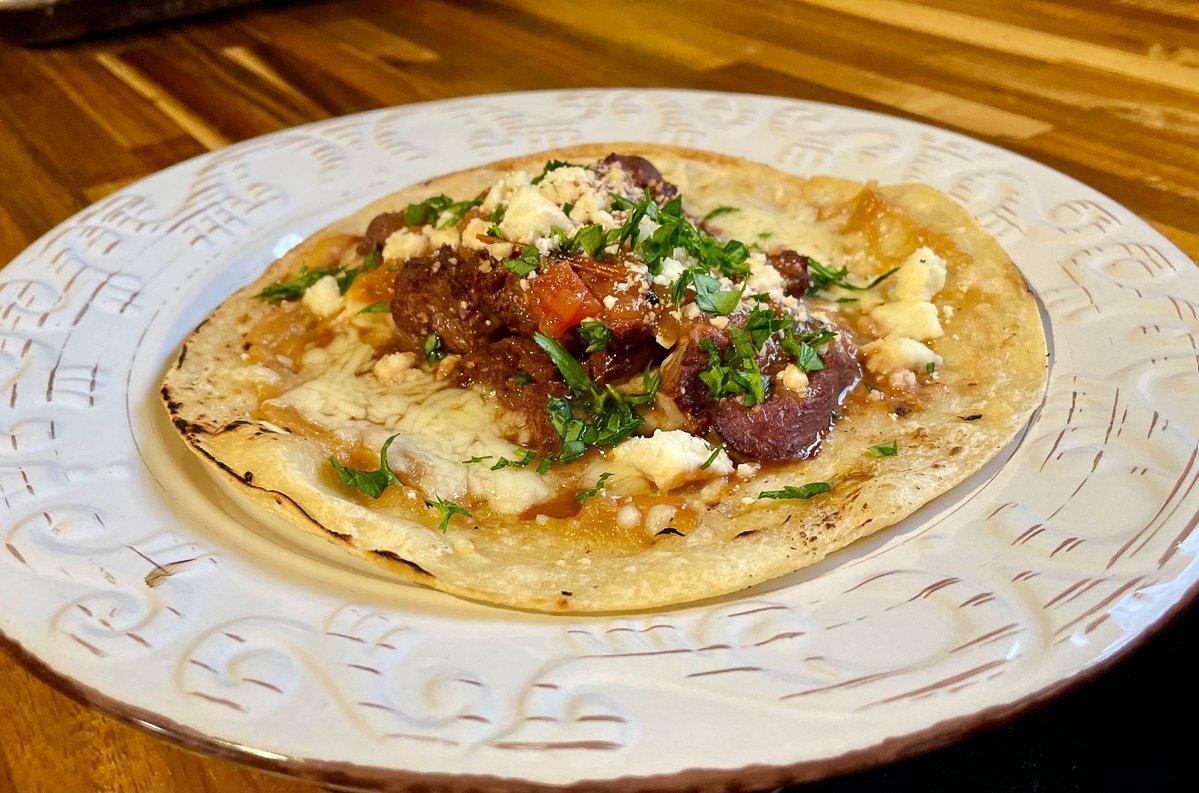 Season your backstrap steaks with your favorite Tex Mex style seasoning and grill to rare. You will dice the meat up and put it back on the grill for a few minutes, so don't overcook the venison in the first go round.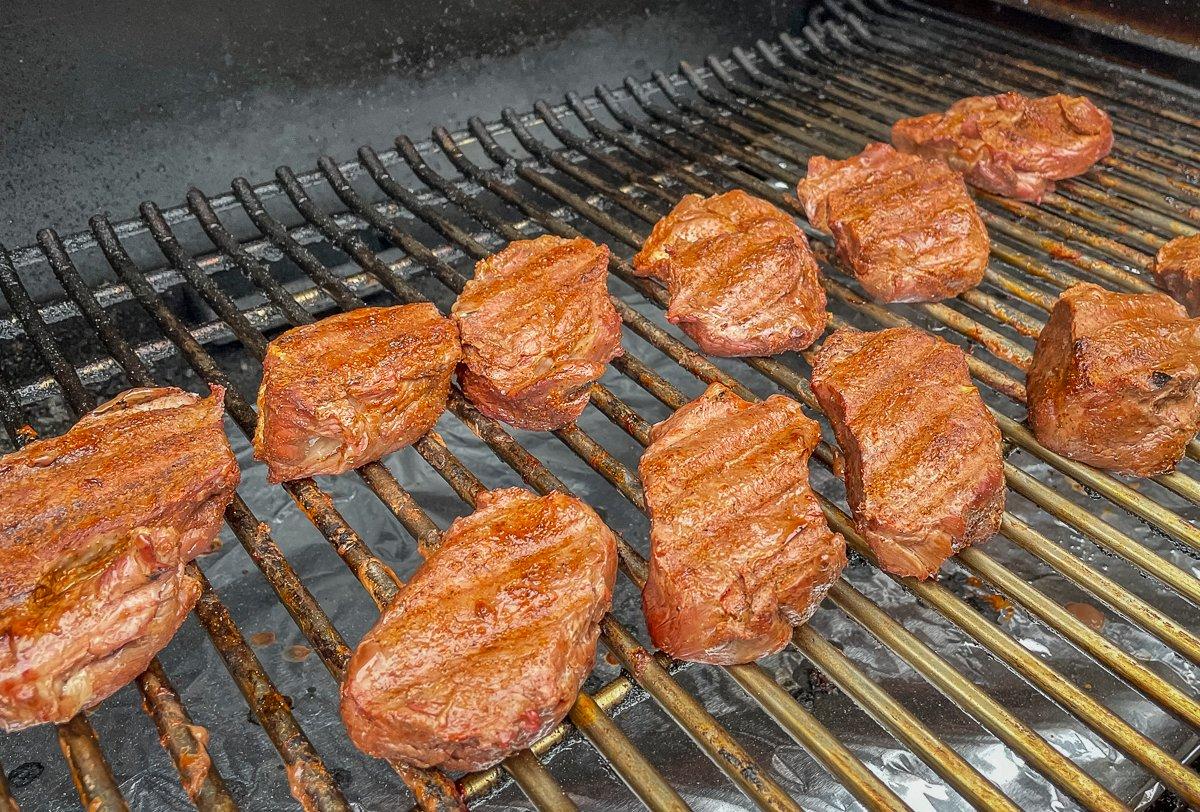 Ingredients
2 pounds backstrap, cut into 1-inch steaks
12 soft taco sized tortillas, the fresher the better
8 heads of garlic, roasted
2 tablespoons Pit O Heaven Fiesta Pit Grit
3 cups shredded queso quesadilla cheese
2 cups queso fresco cheese, crumbled
2 cups fire roasted salsa
Cooking Instructions
Roast the garlic, allow it to cool, then squeeze the roasted garlic out of the heads into a bowl. Use a fork to break the garlic apart and stir to a smooth paste. Check for salt and add a pinch, if necessary.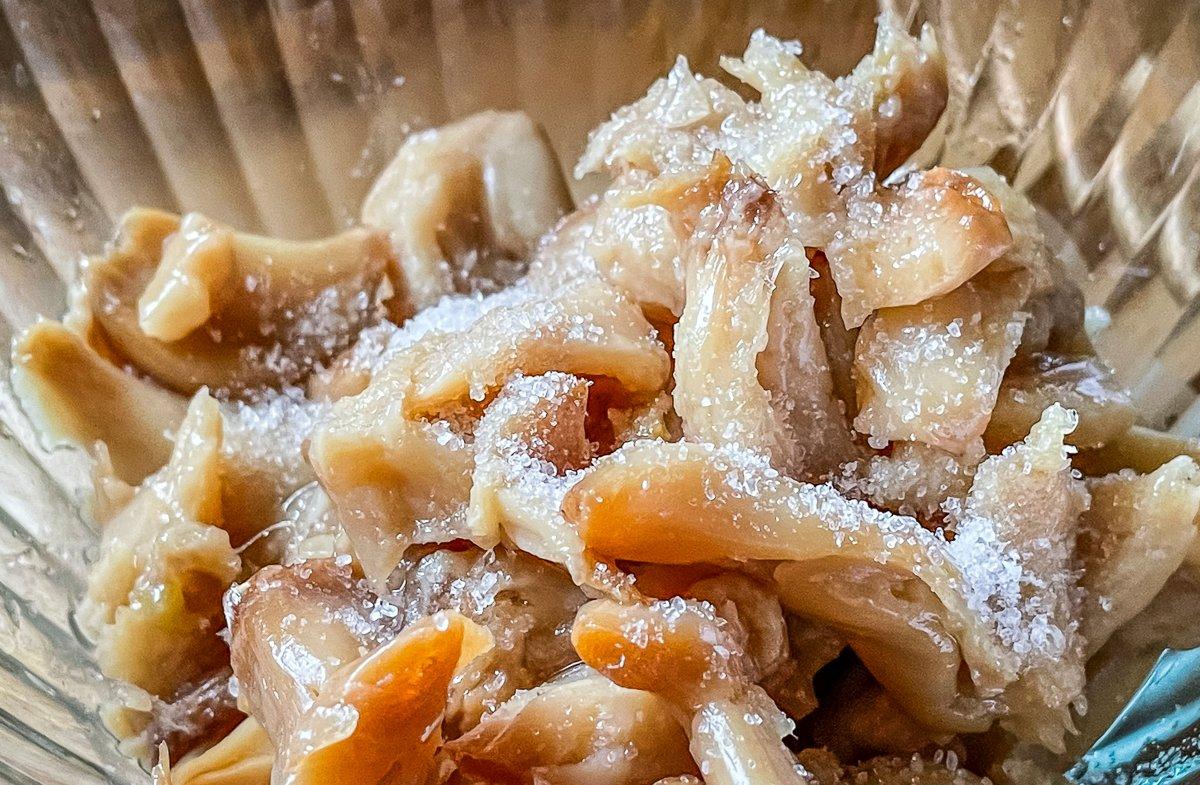 Rest the steaks for five minutes; then dice into ½ cubes.
On a fresh corn or flour tortilla, spread a thin layer of roasted garlic.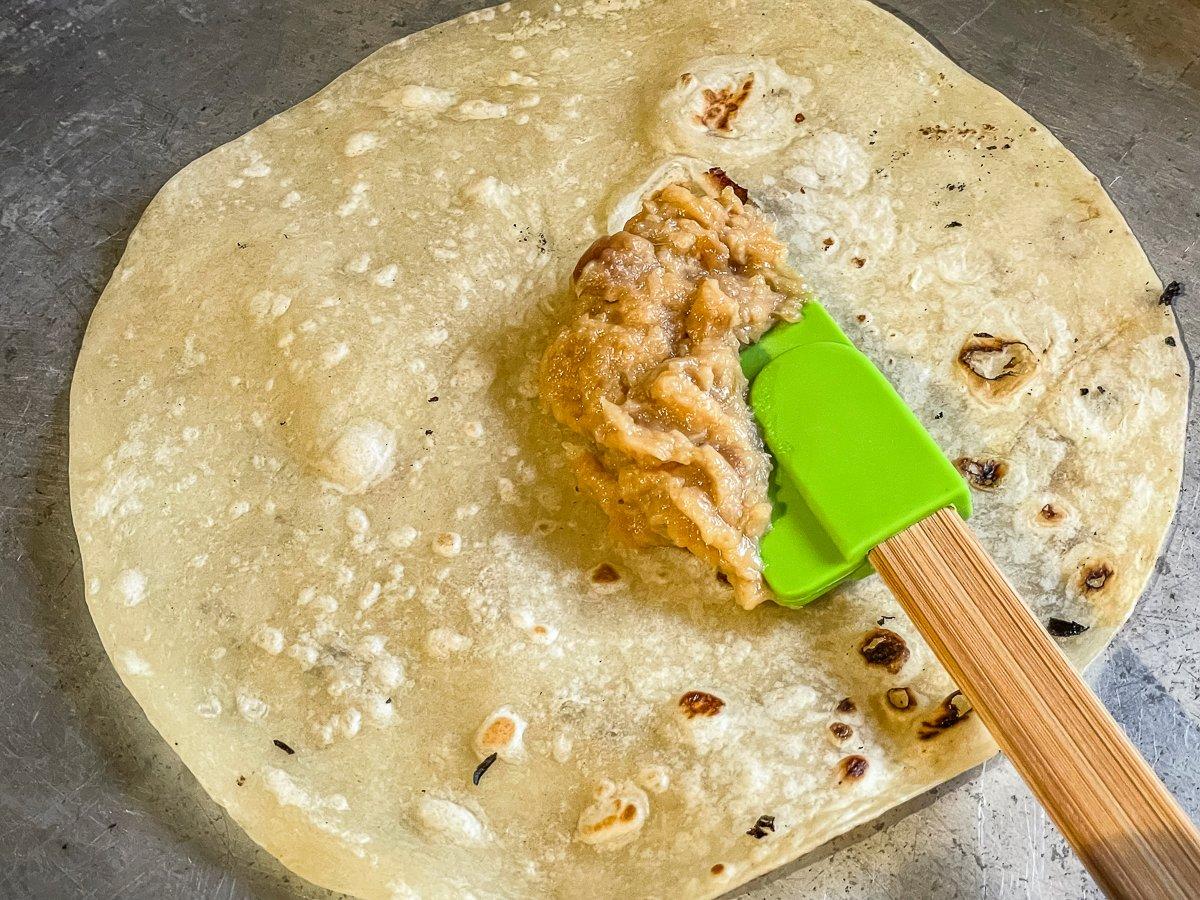 Place the filled tortillas directly on the hot grill racks. Cook for 10 minutes or until the tortilla is toasted and the cheese has melted. Top with freshly chopped cilantro and lime juice just before serving.