Roasted Hatch Green Chile Dove Popper Casserole
Dove season's in full swing here at home and we've had some luck. That means it's time for the standard dove poppers, of course, one of our favorite recipes. But we also love those same flavors in this grilled casserole.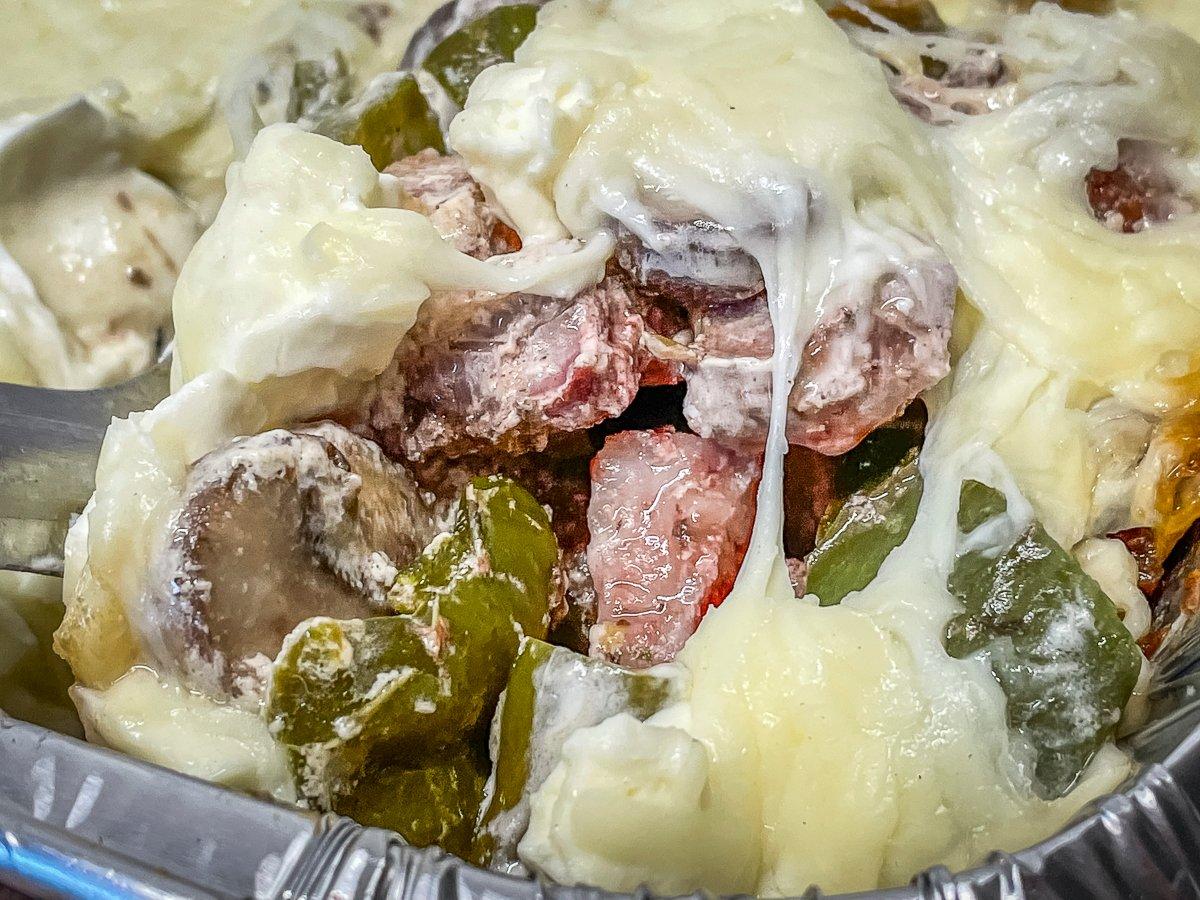 Before adding the peppers to the casserole, we char the skins over a gas flame or hot charcoal until the skin bubbles and chars. From there, the peppers go right into a bag to steam for a few minutes. This loosens the skin and makes it easy to slide it off the pepper. Charring also adds even more depth of flavor.
For this recipe, we used skinned and breasted doves. Save those legs, thighs, and backbones for soups and stews. You can also add the liver and heart from the doves to the casserole, if desired.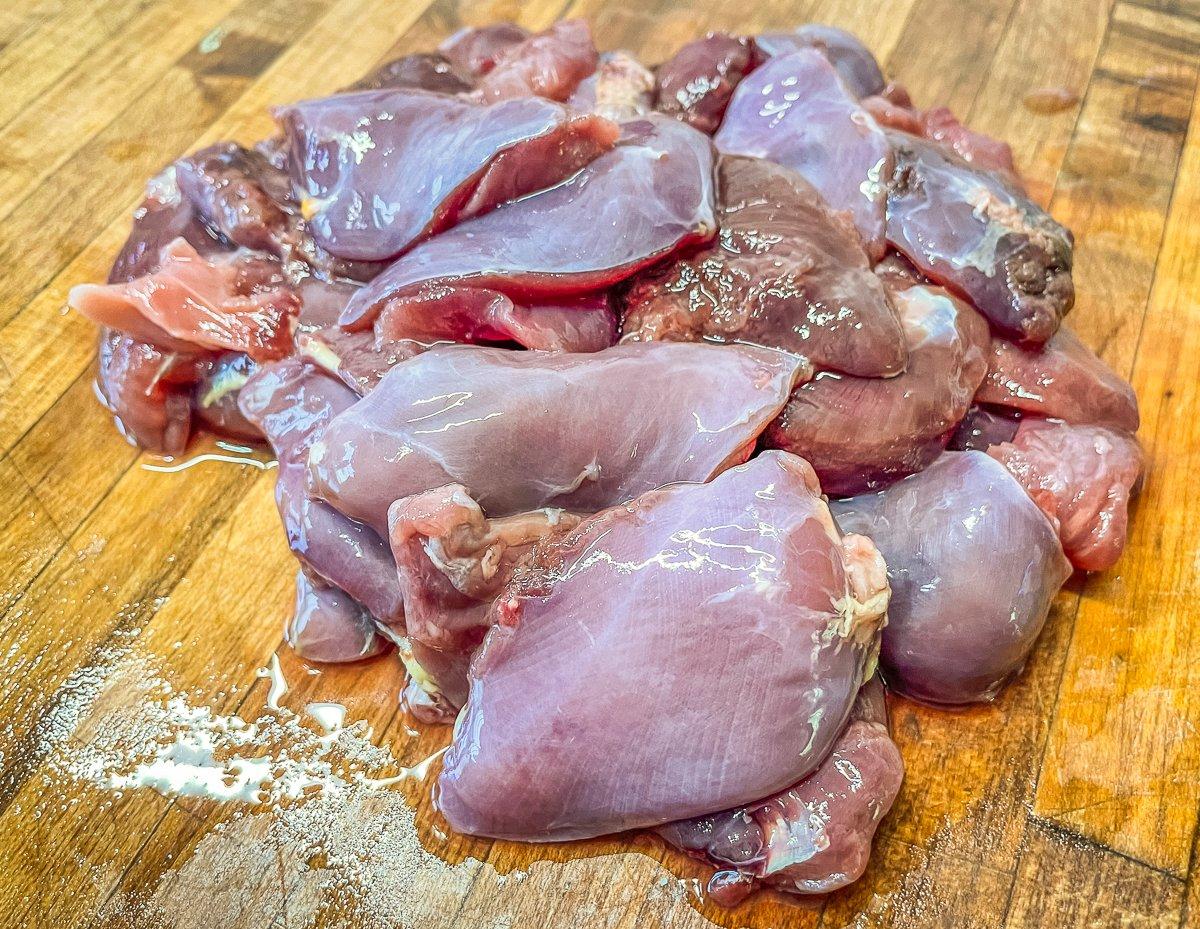 The recipe calls for Oaxaca cheese, which we find at our local Mexican market, but you can substitute shredded Monterey Jack cheese if you can't find it.
Ingredients
Breast meat from 15 doves, cut into bite-size chunks
1 pound Hatch or other fresh green chiles
1 pound thick-cut bacon, cut into bite-size chunks
1 pound mushrooms, sliced
1 yellow onion, diced
1 cup sour cream
One 8-ounce block of cream cheese
8 ounces shredded Oaxaca cheese
Salt and pepper to taste
Cooking Instructions
Start by roasting the peppers over a gas stove flame or, my favorite, over hot coals in a grill or campfire. You want the skin to blister and get lightly charred. Move the peppers immediately from the heat to either a large zip-style bag or a large bowl that you can cover tightly with plastic wrap so that the peppers steam. Once they're cool enough to handle, use your fingers or a paper towel to remove the loosened skin. Don't worry if small bits of charred skin remain, as they add flavor. Once the peppers are skinned, remove most of the seeds and the stem, then roughly chop the peppers into bite-size pieces.
Render the bacon in a skillet. Once the bacon has rendered some fat but isn't quite cooked all the way yet, remove it from the skillet and set it aside.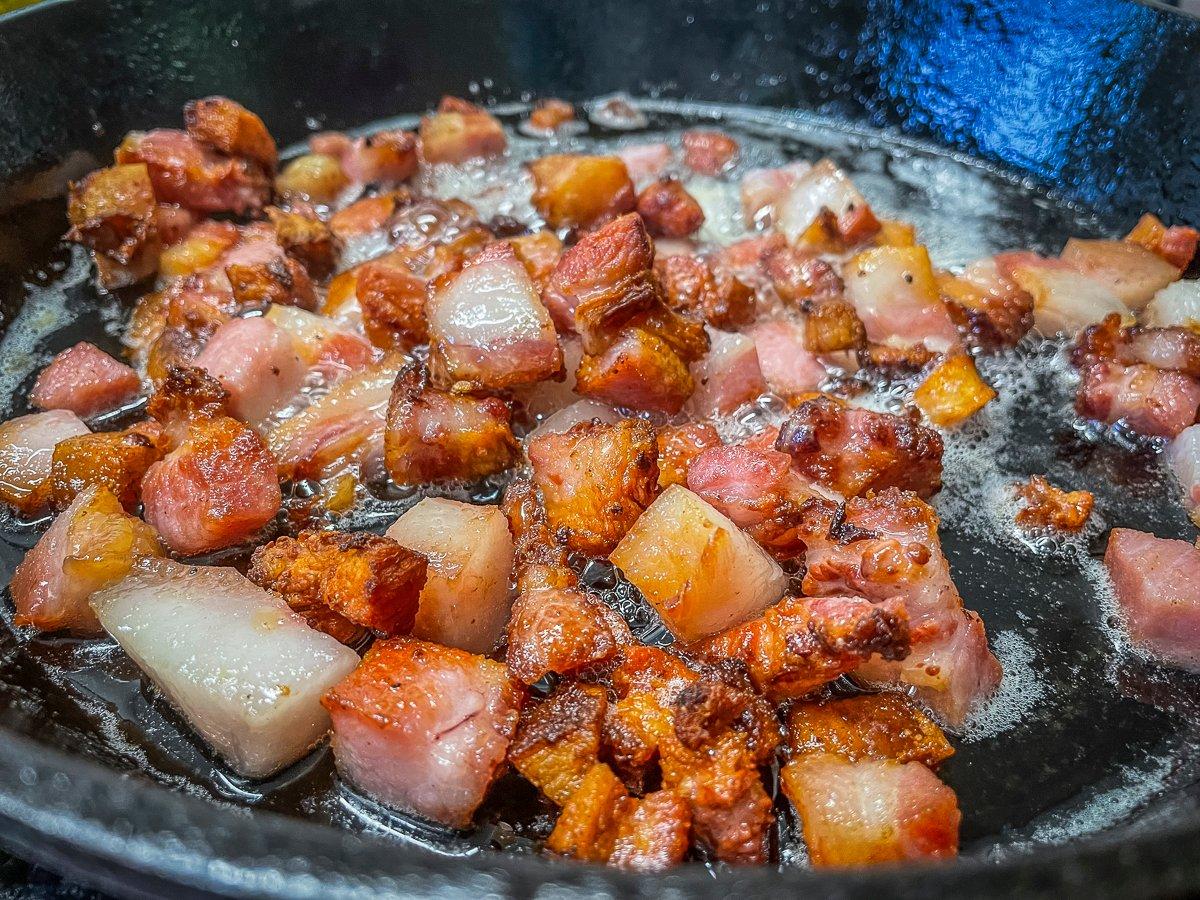 Sprinkle the top with shredded Oaxaca cheese, cover the pan in foil, and place the pan on your Traeger grill preheated to 350 degrees. Cook for 30 minutes covered, then remove the foil and continue cooking another 15 minutes until the cheese is brown and bubbly.