Seared Venison Backstrap with Juniper Berry Cream Sauce Recipe
Wondering what to do with those juniper berries you collected and dried? Try this backstrap recipe. The juniper berries help to season the crust of the pan-seared backstrap, as well as add flavor to the creamy (and easy-to-make) pan sauce. To accentuate the juniper flavor in the sauce even more, we add a bit of high-quality gin to the pan.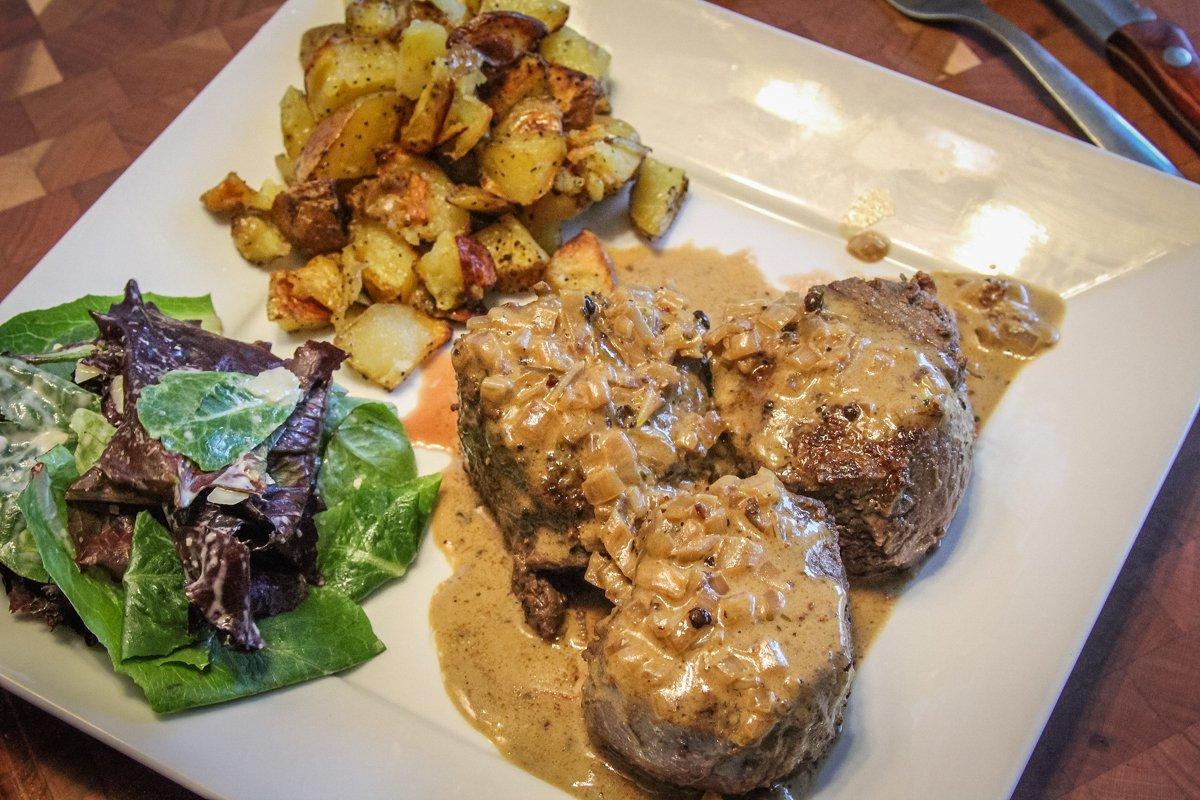 Once the backstap has seared, simply move it to a warm platter, cover with foil, and make the sauce in the same pan. The sauce doesn't take long, 10 minutes or so, and the backstrap will still be nice and hot when you are ready to plate.
Ingredients
2-3 pounds venison backstrap, cut into 1.5 thick medallions
Herb Dry Rub:
Kosher salt and freshly cracked black pepper, a tablespoon or so of each
8 dried juniper berries, crushed
1 teaspoon dried rosemary, crushed
1 teaspoon dried thyme, powdered
Sauce:
2 tablespoons butter
2 medium shallots, minced
8-10 dried juniper berries, crushed
¼ cup gin
1 cup beef stock
½ cup heavy cream
1 teaspoon dried rosemary, crushed
1 teaspoon dried thyme, powdered
Cooking Instructions
Start by crushing the dried juniper berries in a mortar and pestle or with a mallet on a cutting board. Mix a teaspoon of the crushed juniper with the other dry rub ingredients. Coat the surface of the backstrap medallions with the dry rub.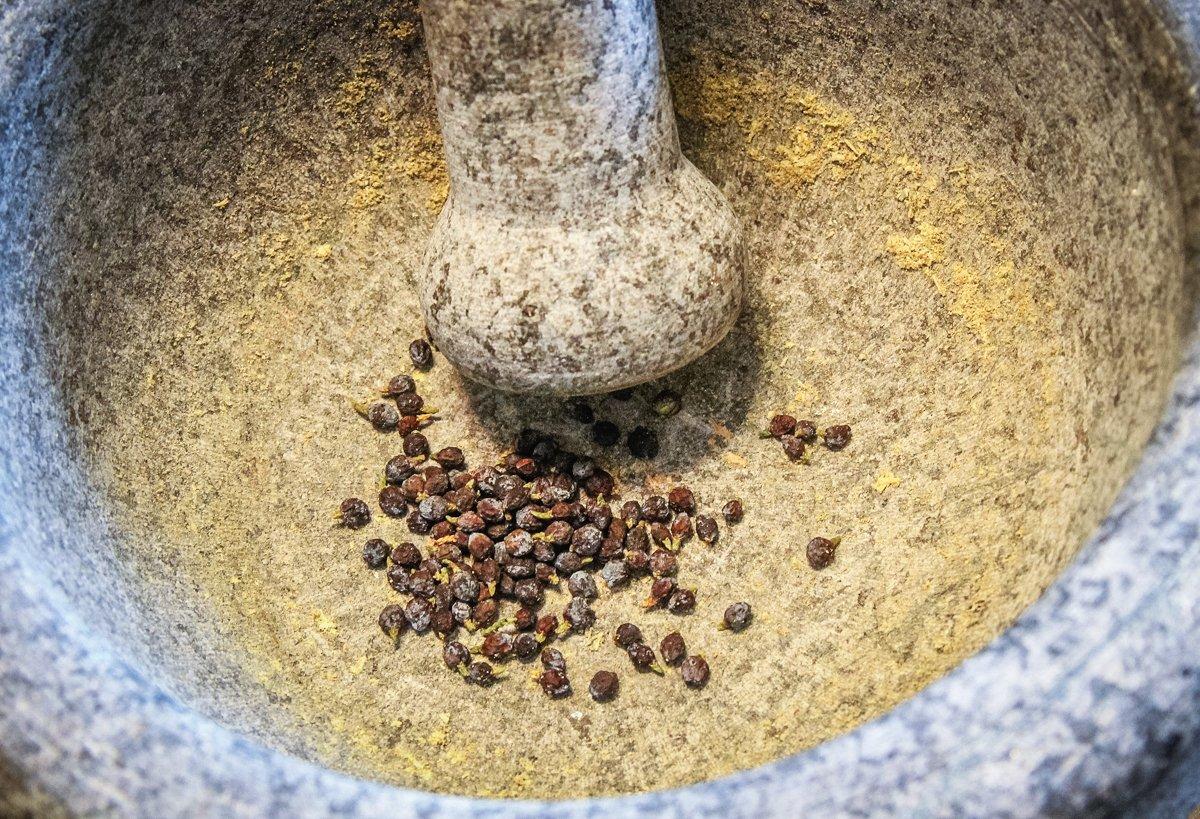 Sear the backstrap for 2 to 3 minutes each for top and bottom, then flip onto their side, sear another 2 to 3 minutes, rotate a quarter turn and repeat. Once all surfaces are browned, move the backstrap to a warm plate and cover with foil.
Reduce the heat to medium. Add the butter and minced shallot. Sauté the shallot for 4 to 5 minutes or until they soften and begin to turn translucent. Add the beef stock and stir well, scraping off any stuck bits from the bottom of the pan as the stock begins to boil.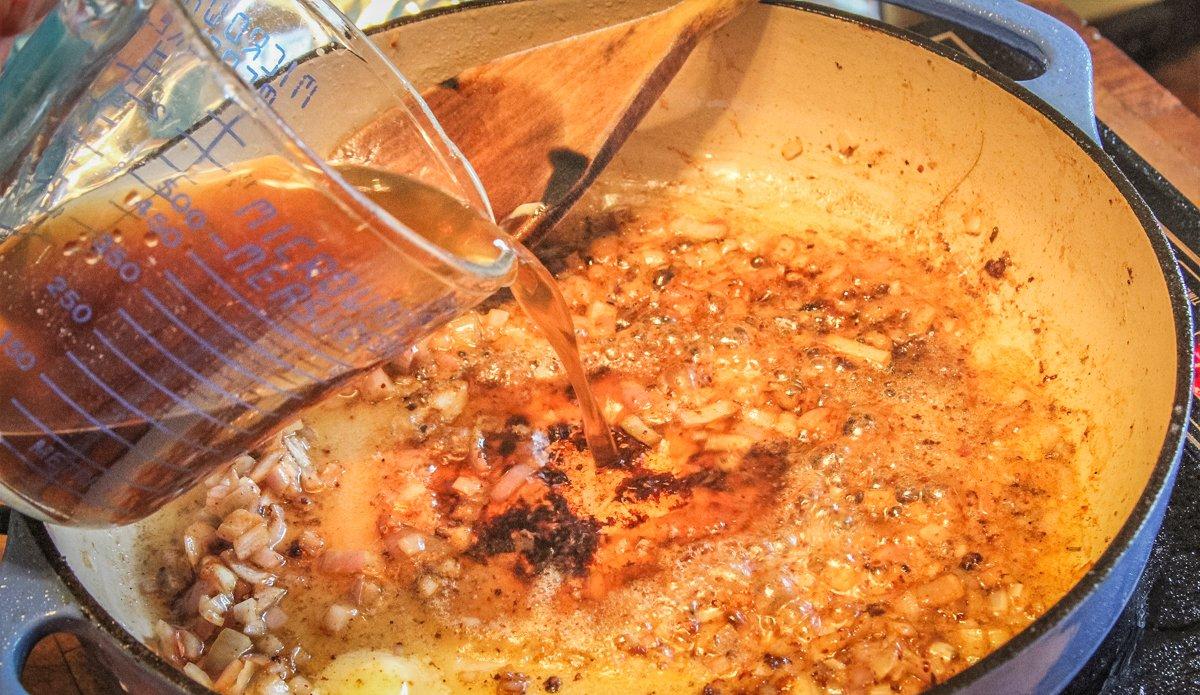 Add the herbs, salt and pepper, then pour in the cream. Return the mixture to a light boil, stirring constantly. Pour in the gin. Continue simmering, stirring often, until the sauce has reduced by half and is thick enough to coat the back of a spoon, about 10 to 12 minutes.
Plate the medallions and top with the pan sauce just before serving.