Sesame Wild Turkey, Chinese Takeout Style
One of our favorite meals at the local Chinese restaurant is General Tso's or Sesame Chicken. I have experimented over the years to try to replicate the recipe and have settled on this one as a family hit. In fact, the kids claim they like it better than take out and it has become one of our go-to ways to prepare wild turkey breast.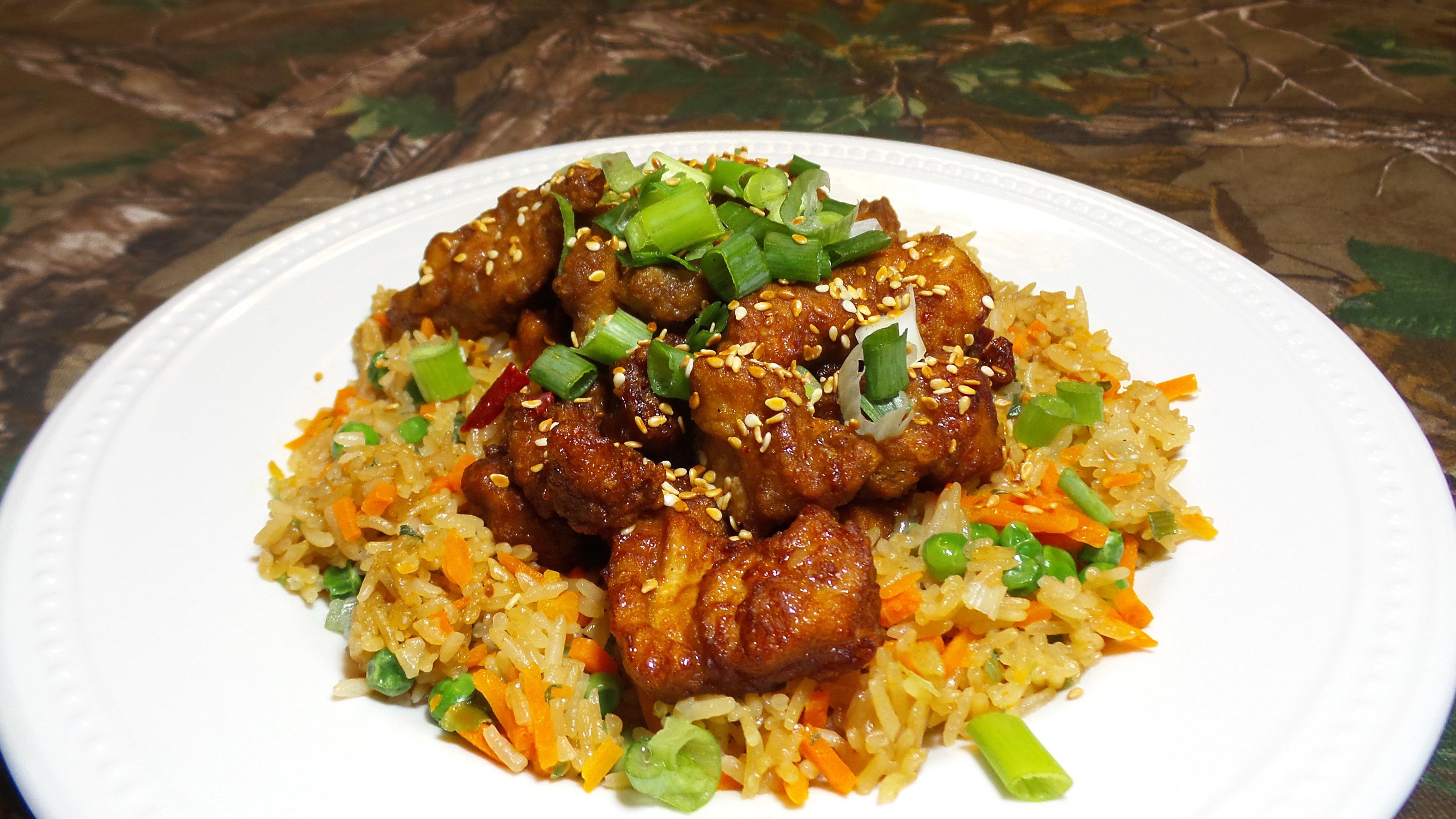 Once the turkey comes from the fryer, drain on a paper towel-lined sheet pan then toss with the sauce.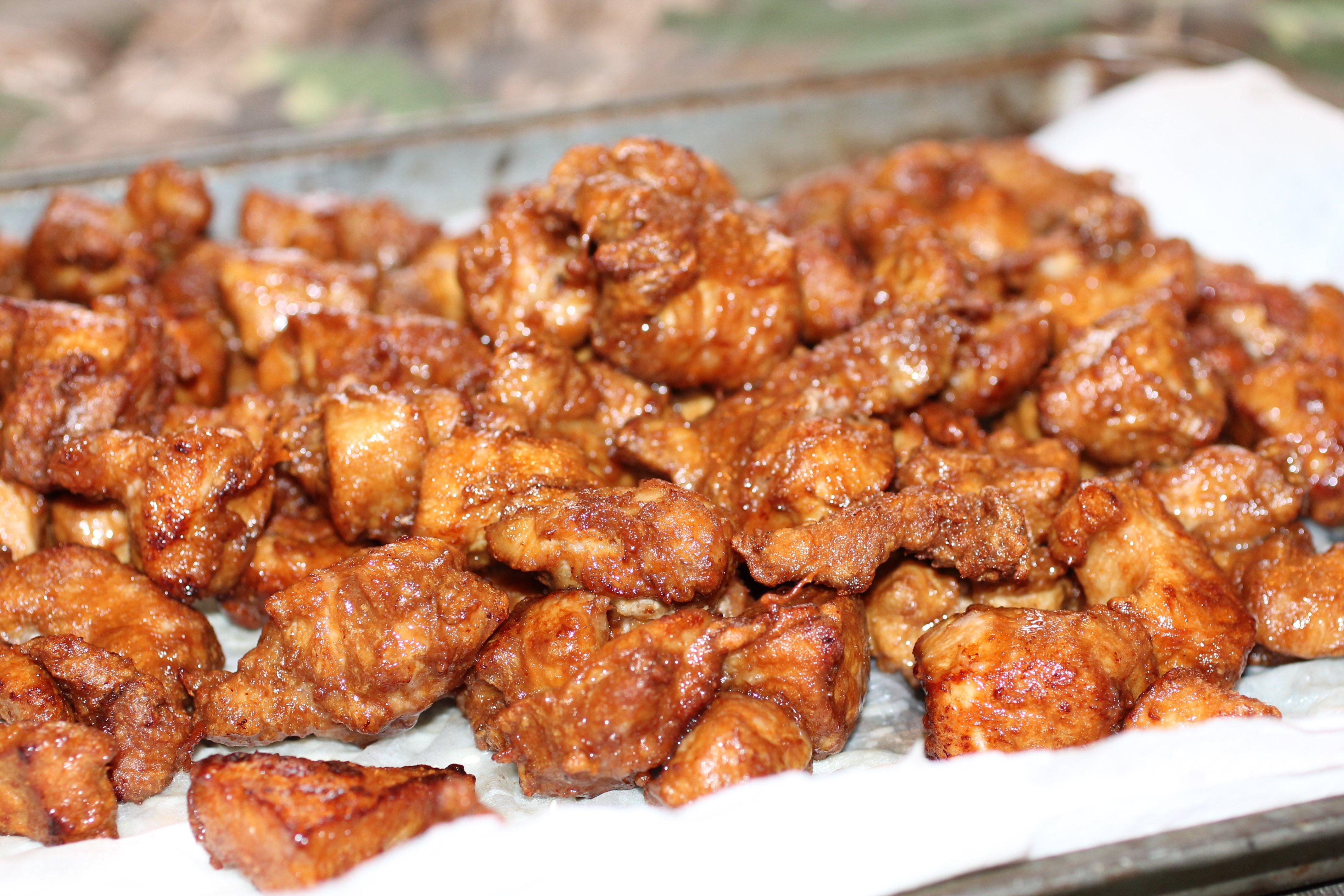 We like to top the turkey with toasted sesame seeds and chopped green onions, then serve over fried rice.
Ingredients
2-3 pounds of wild turkey breast, cut into bite-size pieces
Two tablespoons lightly toasted sesame seeds
1 cup of chopped green onions, both the white and green part
Dried red chili peppers, diced (number of peppers depends on desired spice, start with one or two for a mild flavor, go up to eight for a "set you on fire" level dish)
Cornstarch slurry
1 cup of cornstarch
1 egg, beaten
¼ cup of soy sauce, we use the excellent soy sauce from Bourbon Barrel Foods
Sauce
½ cup of corn starch
¼ cup water
1 teaspoon freshly chopped garlic
¾ cup of sugar
½ cup of soy sauce
½ cup rice vinegar
1 can chicken broth
1 teaspoon honey
½ teaspoon fish sauce
Cooking Instructions
Begin by blending all of the sauce ingredients in a quart jar. Give it a mighty shake for two or three minutes until everything is well blended. Set the sauce aside and shake again before using it.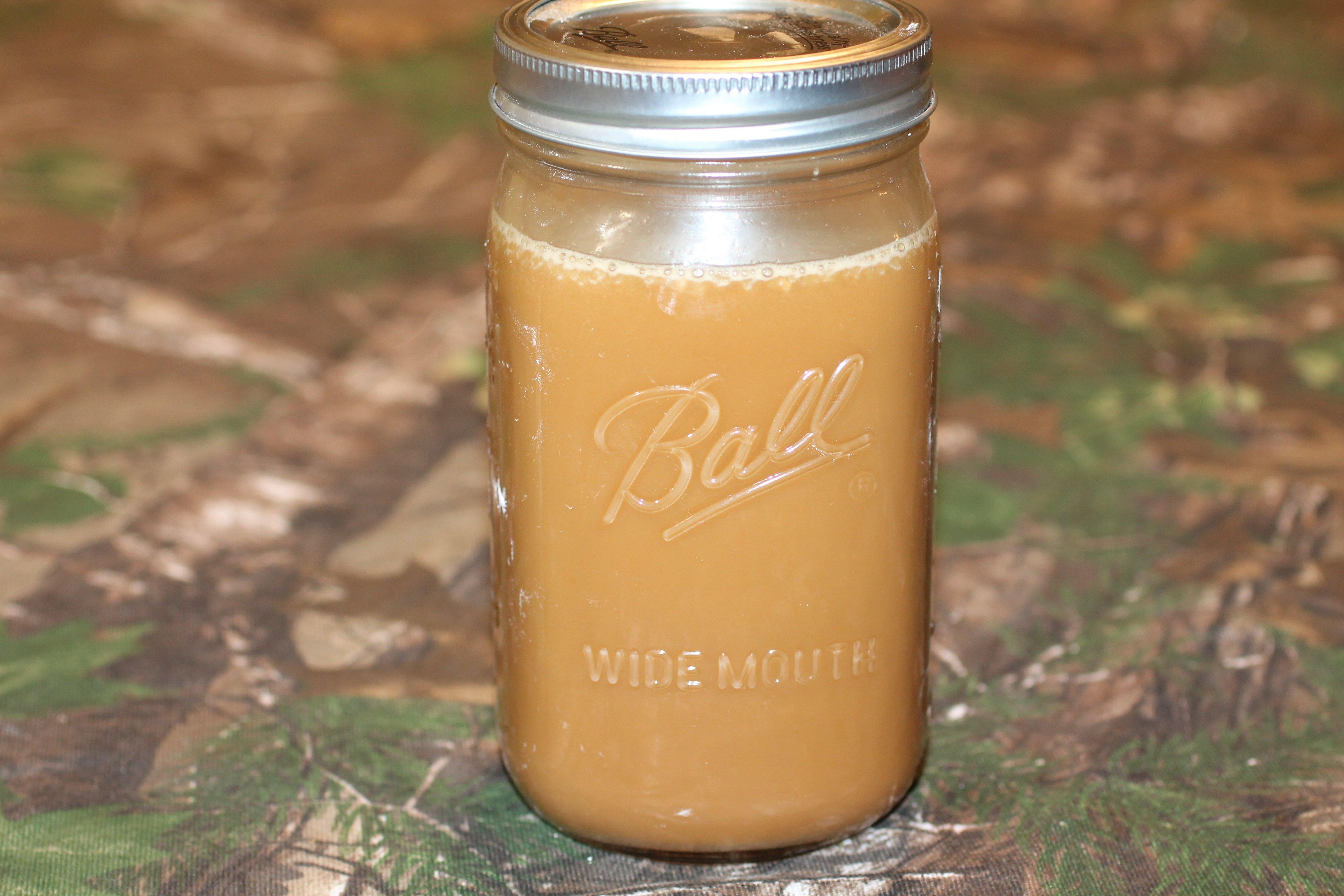 In another bowl, mix the ¼ cup of soy with the beaten egg and 1 cup corn starch. Remember, the mixture will start out as a seemingly impossible glob of glue, but it will get smoother as you mix. Once everything is mixed well, pour it over the turkey chunks and stir to coat each piece of meat.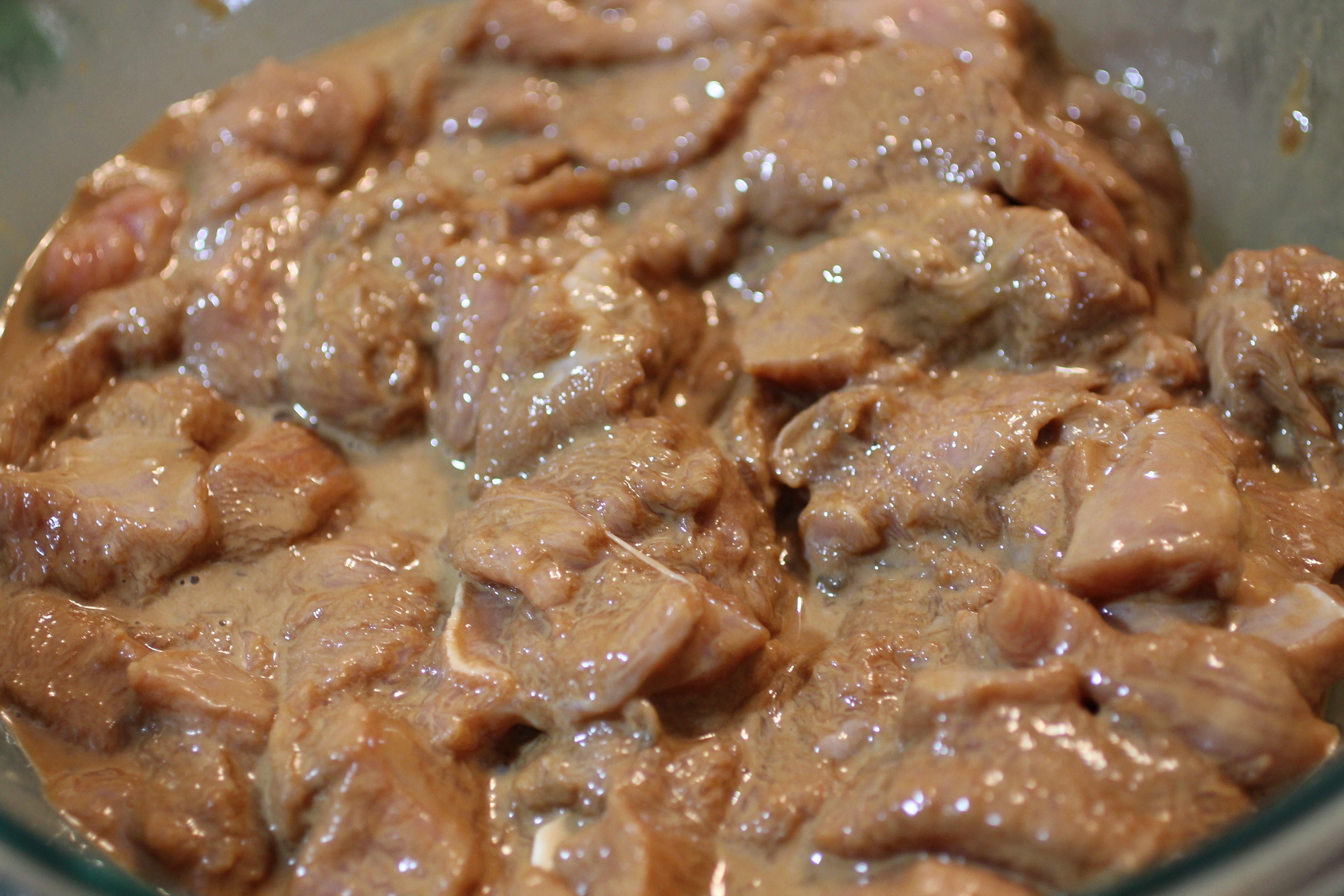 Pour one to two inches of vegetable oil into a large, heavy pan and heat to 350 degrees. If you don't have a fry thermometer handy to monitor the oil temperature, drop a popcorn kernel or two into the oil, when they pop, the oil is hot enough. Just dip the kernels out and start frying the turkey in batches, until each piece is well browned and cooked through. Dip out the fried turkey, letting any excess oil drip back into the pan, and then drain on a paper towel lined cookie sheet until all of the turkey is fried. Place the turkey into a clean bowl and pour the sauce over the top, stirring to coat each piece with sauce. Spoon over fried rice and top with roasted sesame seeds and chopped green onions.