Sliced Venison Sandwich with Dr. Pepper Sauce Recipe
A simple way to serve up a great venison sandwich is to slice a top or bottom round roast thinly and sear the slices for a few seconds per side in a hot pan. Do it in batches so that each slice gets nice and brown on both sides.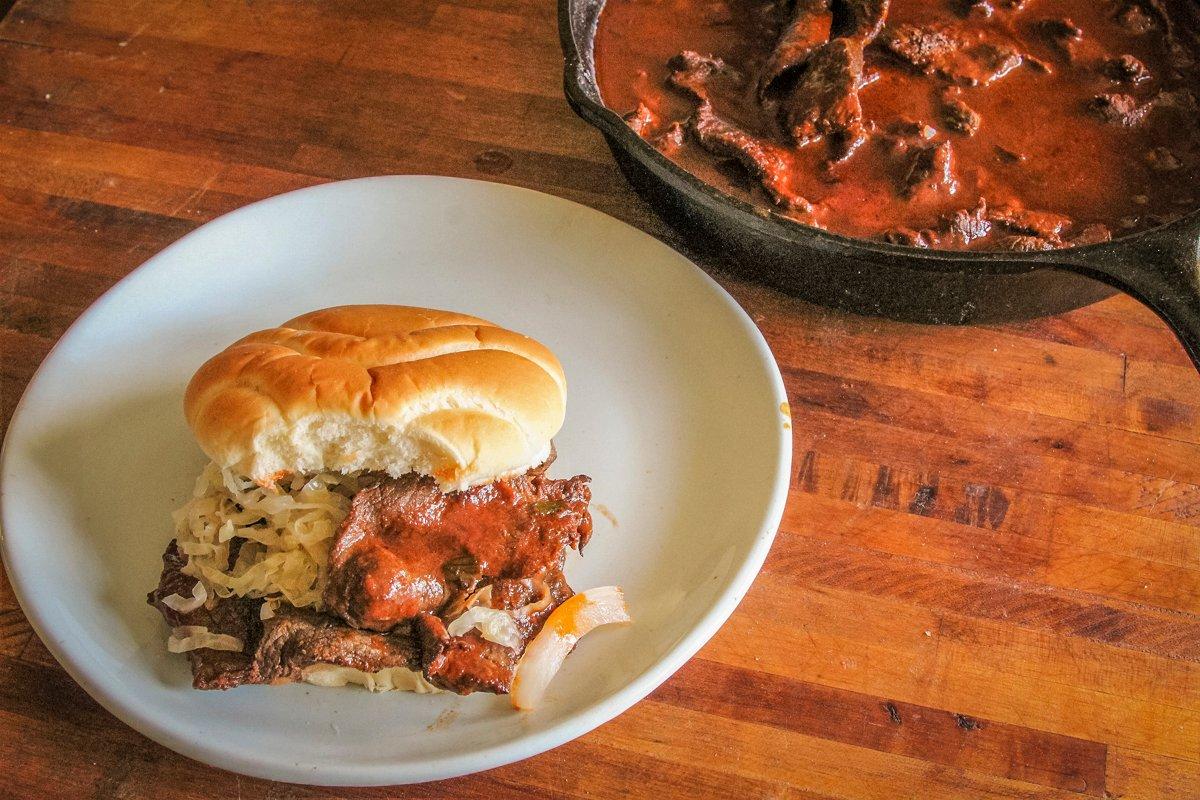 You can slice the venison by hand with a sharp knife, on an electric food slicer, or with Weston's handy jerky board.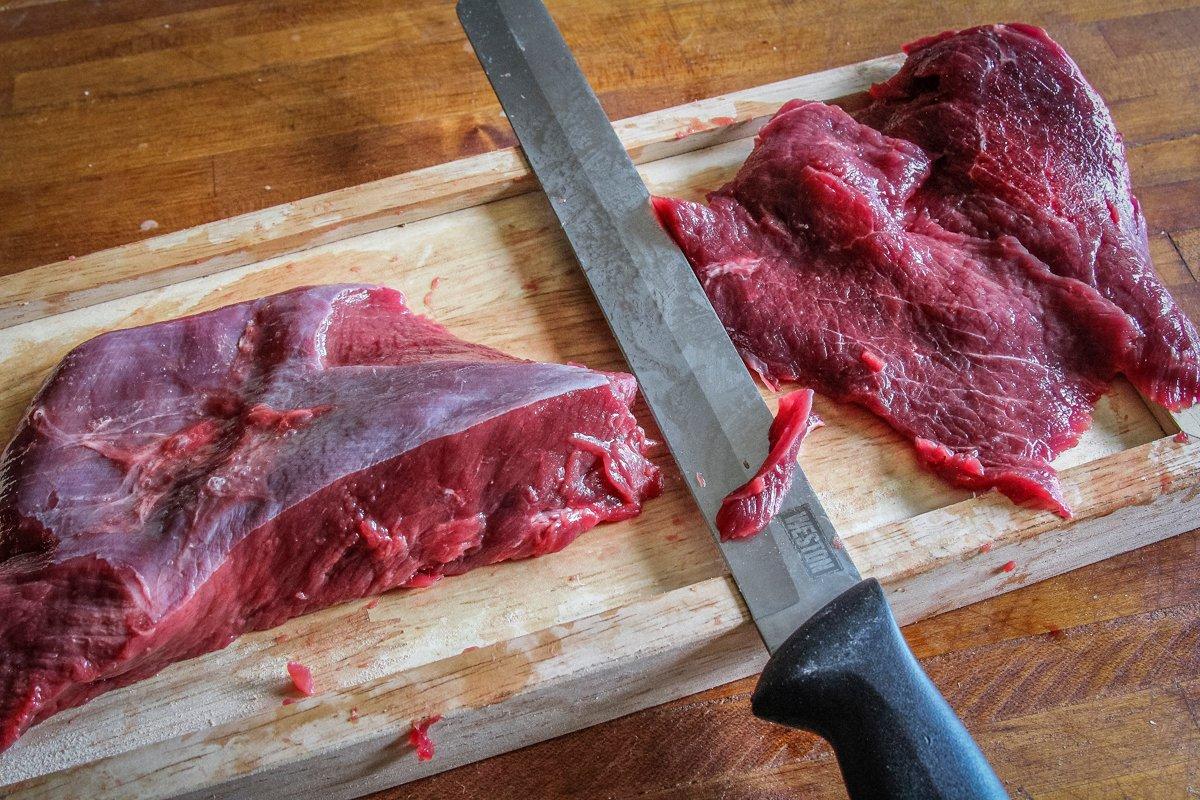 Ingredients
2-3 pounds venison top or bottom round, sliced thinly across the grain
1 Tablespoon Chef of the Future Honey Garlic Bourbon seasoning blend
Salt and pepper to taste
Dr Pepper Sauce
2 cups Dr Pepper cola
3-4 green onions, diced, green and white sections
½ cup tomato paste
½ cup tomato ketchup
½ cup soy sauce
½ cup apple cider vinegar
1 clove of garlic, minced
1 tablespoon honey
1 teaspoon each, salt and pepper
Cooking Instructions
Mix the sauce ingredients in a saucepan. Over medium heat, bring the mixture to a simmer, stirring often. Reduce the heat and maintain a light simmer, stirring often, until mixture has reduced and is thick enough to coat the back of your spoon.
In a large skillet, heat two tablespoons of vegetable oil over medium-high heat. Season the sliced venison with salt, pepper and Chef of the Future brand Honey Garlic Bourbon seasoning. Brown the slices in batches, just a minute or so per side, then move to a warm platter. Once all of the venison has been browned, return it to the pan and pour over the sauce. Bring to a simmer and cook for an additional 10 to 15 minutes.
Serve on a bun and top with sauerkraut if desired.