Slow Cooker Turkey Leg Noodle Soup
Everyone loves a good bowl of homemade soup. This slow cooker version is a simple and satisfying way to use the legs and thighs from your wild turkey. You can use either both leg-and-thigh combos from a wild turkey, or, if you cooked our Braised BBQ Wild Turkey Thighs on the grill, just the four leftover legs.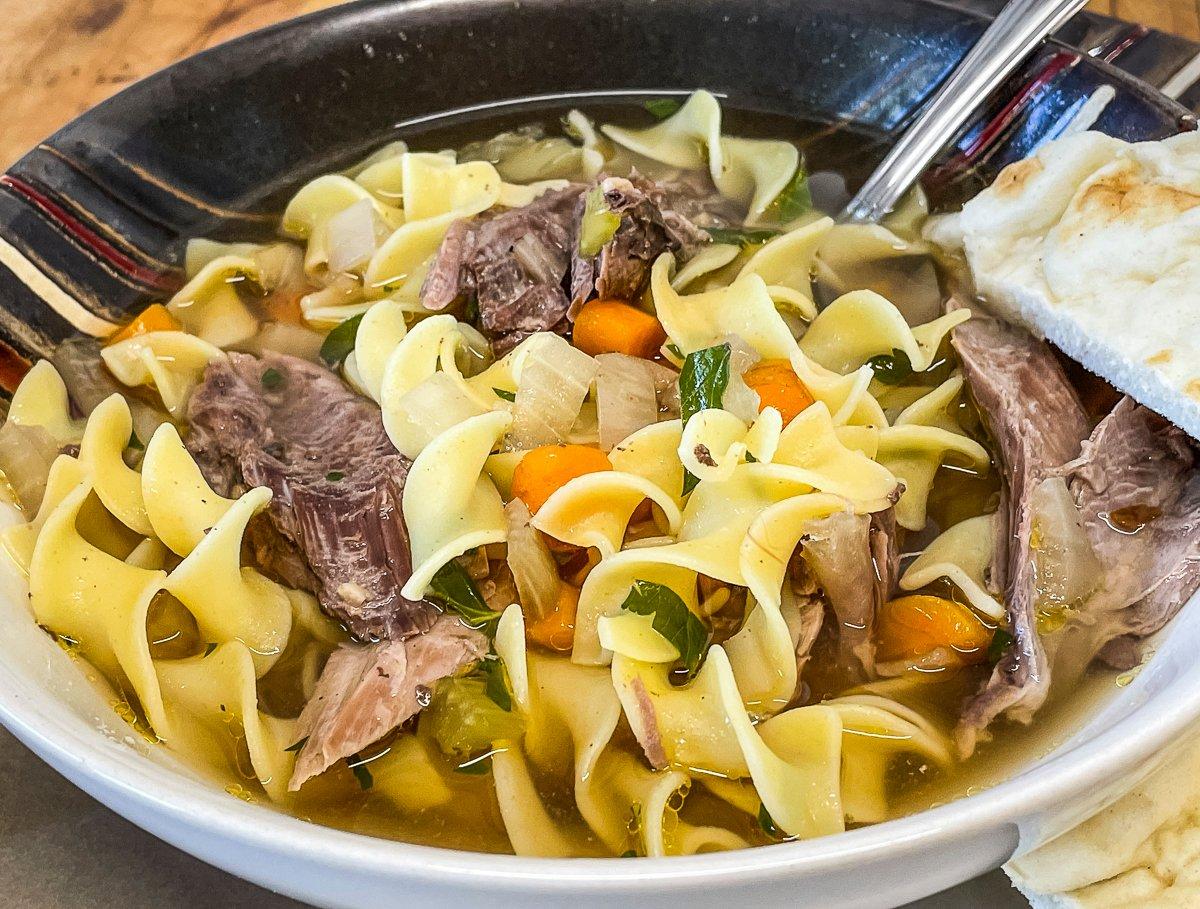 You can use skin-on or skinned legs and thighs for this. Leaving the skin on adds flavor to the finished soup, but it does need to be removed when you pick the cooked meat from the bone.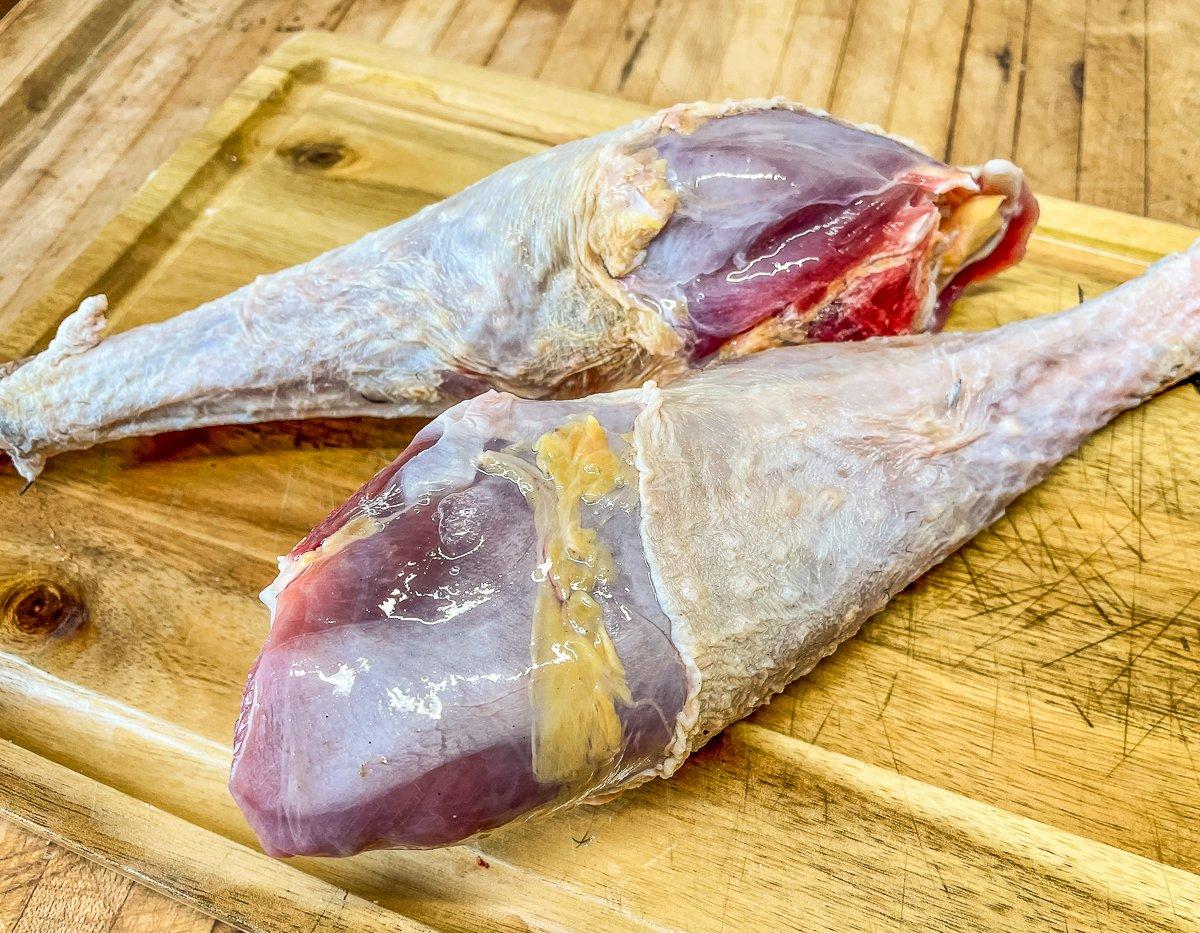 Ingredients
4 wild turkey legs or two leg-thigh combos
Kosher salt and freshly ground black pepper, to taste
8 cups wild turkey or chicken stock
4 cloves garlic, minced
3 carrots, peeled and sliced
3 stalks celery, diced
1 onion, diced
1-inch stalk of fresh ginger
1 teaspoon dried thyme
1 teaspoon dried rosemary
2 bay leaves
Pinch of red pepper flakes
Juice of 1 lemon
2 tablespoons chopped fresh parsley
8 ounces uncooked egg noodles
Cooking Instructions
Recipes don't get much easier than this one for the slow cooker. Start by dicing the vegetables.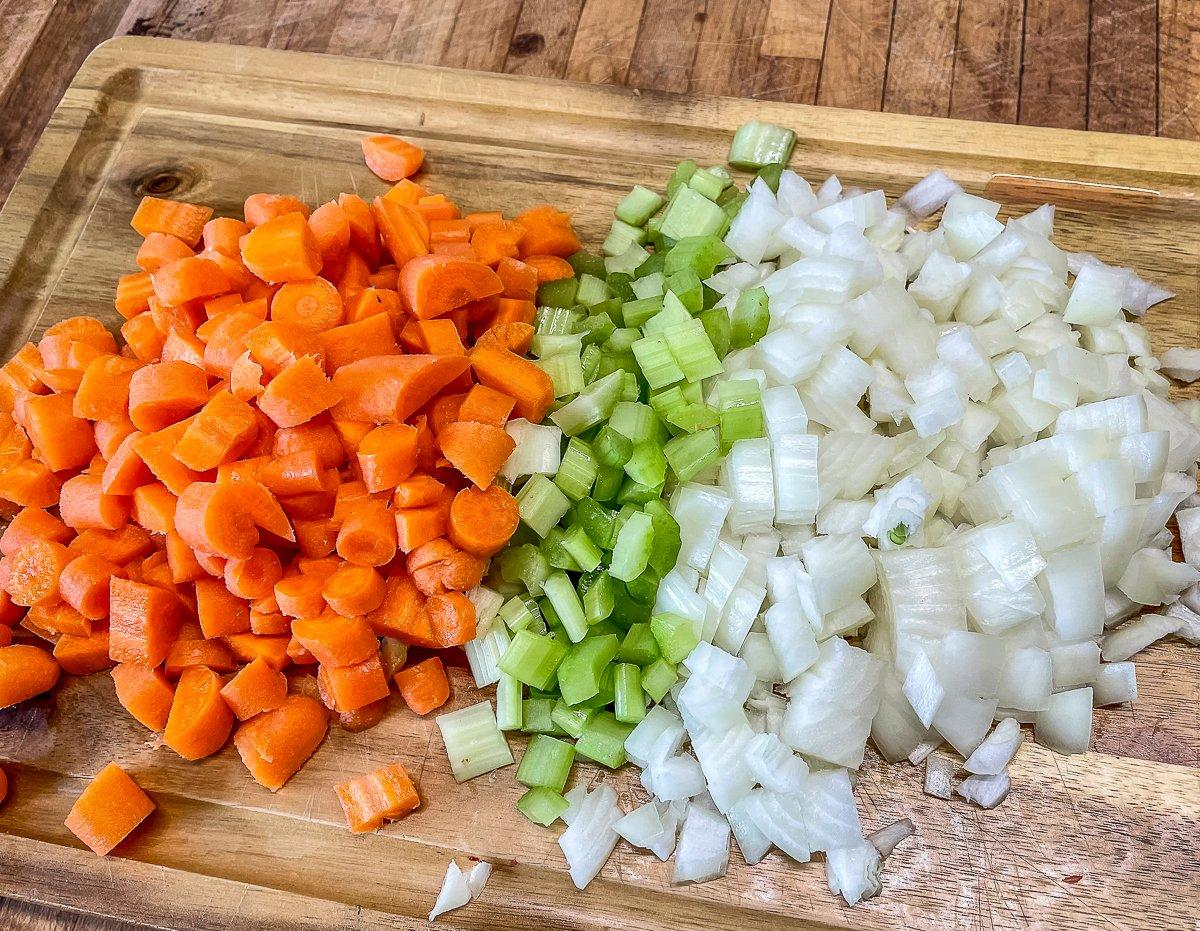 Season the legs well with salt and pepper, and add all ingredients except for the lemon juice, parsley, and noodles to your slow cooker. Put on the lid, turn it on low, and leave it alone for 6 to 8 hours or until the turkey legs are fall-off-the-bone tender.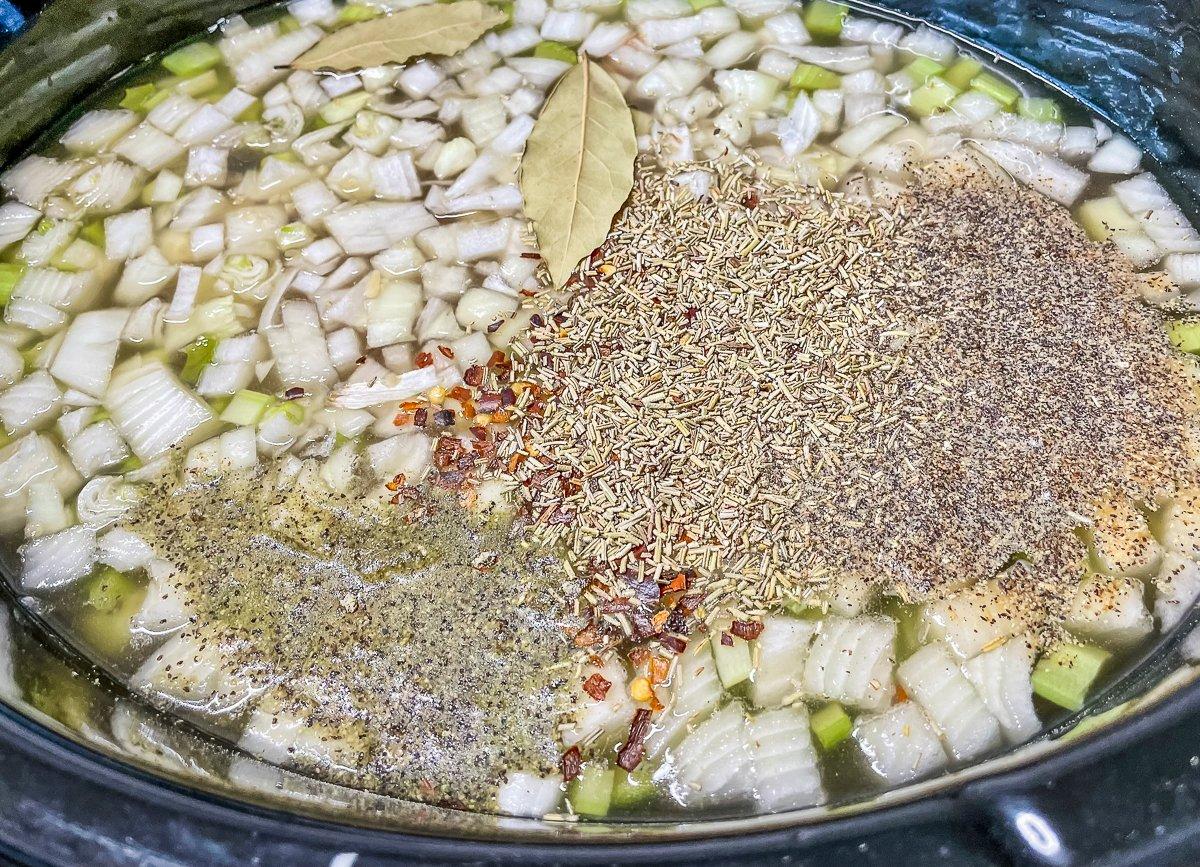 Use a spoon to skim away any foam that collected on the surface during the cooking process. Once they are tender, gently remove the legs from the pot and allow them to cool enough to shred. Pick the meat from the bones.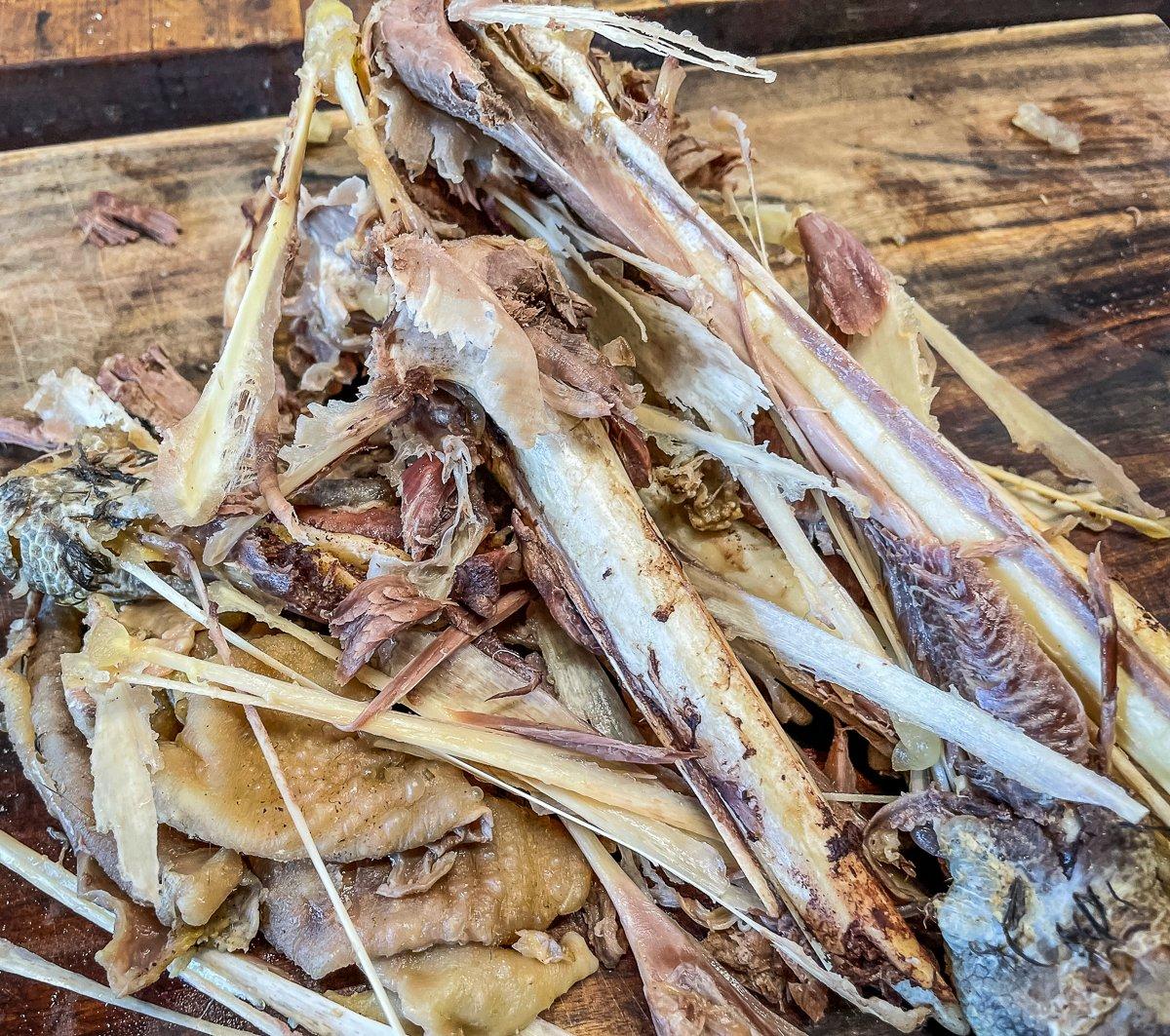 Return the meat to the pot and discard the bones. Fish out the ginger root and bay leaves and discard. Add the parsley, lemon juice, and noodles, then check the broth for seasoning. Add salt and pepper, as needed. Turn the slow cooker to high and cook for an additional 30 minutes or until the noodles are done.