Smoked Italian Venison and Cheese-Stuffed Bell Peppers Recipe
We love it when the bell peppers start rolling in from the summertime garden because it means stuffed peppers. One of our favorites is this Italian meat style stuffed with a chunk of whole-milk mozzarella and smoked on the Traeger for maximum flavor.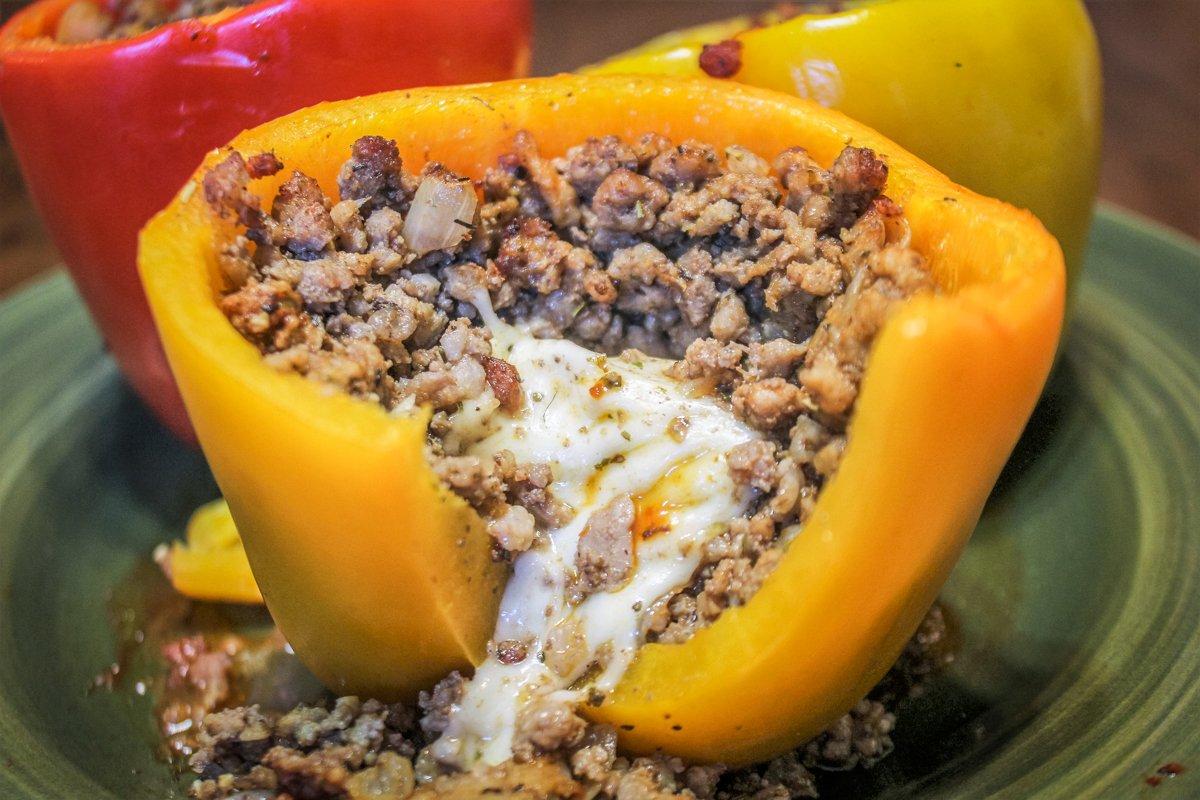 I like a little bite to my pepper, so I don't cook them until they are completely soft, but if you like your's a bit softer, just give them an extra 20 minutes or so on the cook time.
Ingredients
2 pounds ground venison
6-8 bell peppers, topped, seeded, and with the cores removed
1 large sweet onion, diced
2 cloves garlic, minced
6 ounces tomato paste
1 pound whole milk fresh mozzarella, cut into as many pieces as you have peppers
1 cup water
2 tablespoons dried Italian seasoning blend
Cooking Instructions
In a large skillet over medium-high heat, brown the ground venison and onion together. Once the meat is cooked through, add the garlic and continue cooking for a few more minutes. Stir in the tomato paste, water, Italian seasoning blend, and salt. Reduce heat to medium and continue to simmer meat mixture till the sauce thickens, about 10 more minutes or so.
While the meat simmers, remove the tops from the bell peppers. Remove the core, ribs and seeds with a spoon. Set the peppers aside.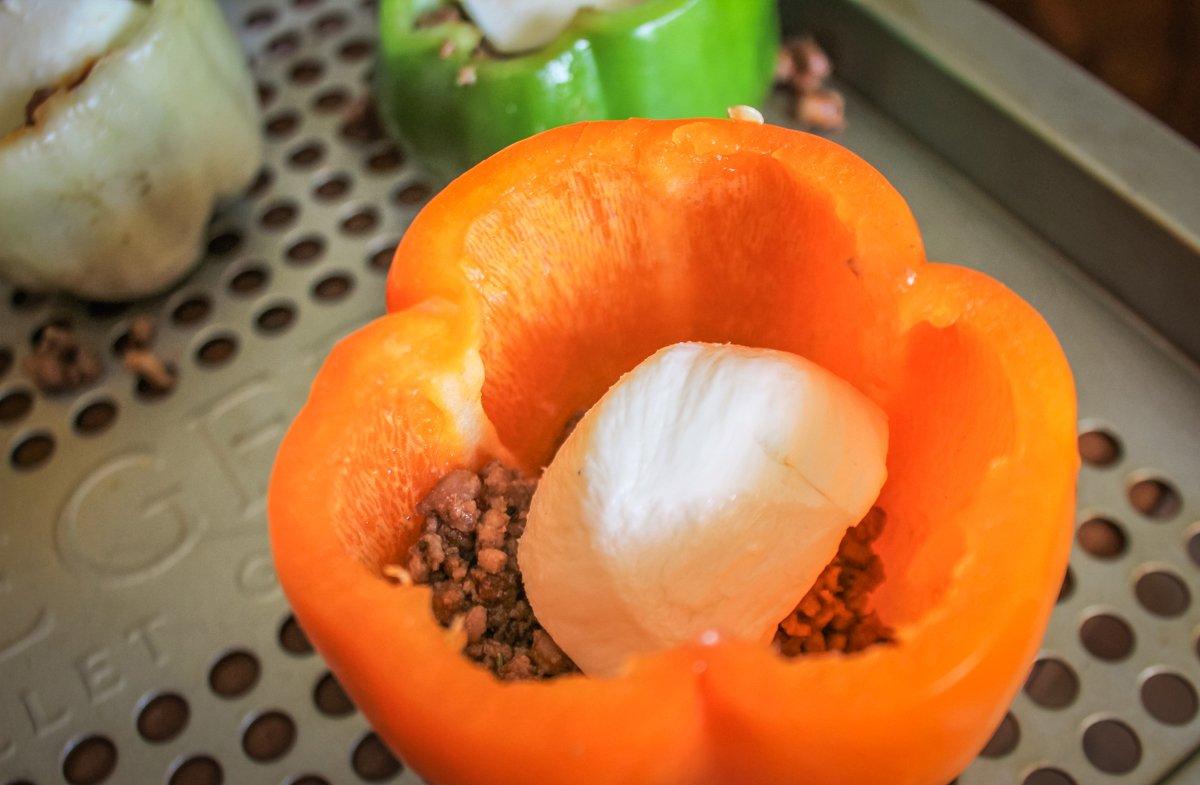 Place the peppers on your Traeger or other smoker set at 300 degrees. For a crisp texture to the pepper, smoke for 45 minutes, for a softer pepper, continue smoking for an hour.