If you drive along the North Florida coast this time of year, the old school Florida, not the wall to wall high rise and T-shirt shop part of the state, you start to notice hand-painted signs advertising smoked mullet. They might be propped against a tree, or an old truck that might or might not still run, or even against an old rusted refrigerator that has been converted into a smoker.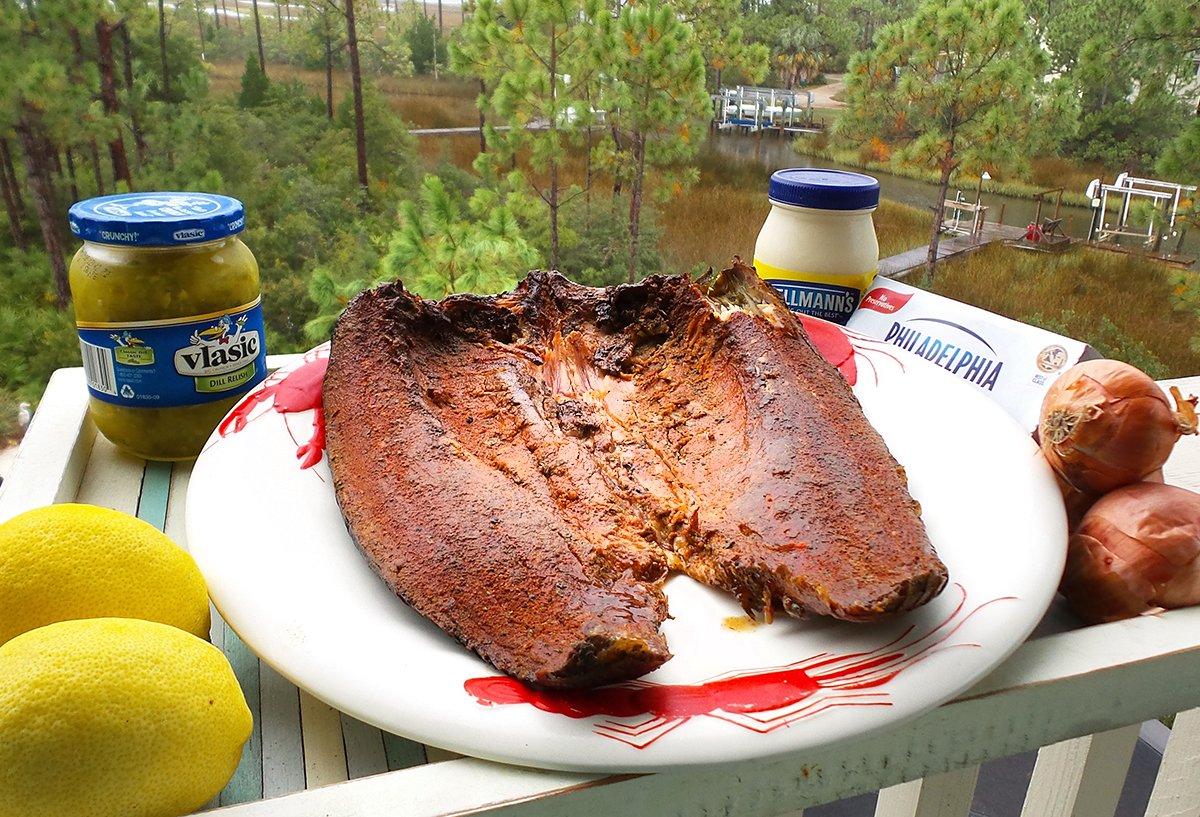 Interesting fact on mullet in general. In the 1960's, the Florida Board of Conservation, in an attempt to overcome what they thought was a negative stigma attached to the name mullet, attempted to change the fish's name to lisa. A full-bore public relations effort followed, with lisa recipe contests, state-backed lisa meals in schools, prisons and public institutions and canned lisa sent throughout the country in an attempt to increase the commercial market. Thankfully, the effort fizzled and the humble mullet kept its name.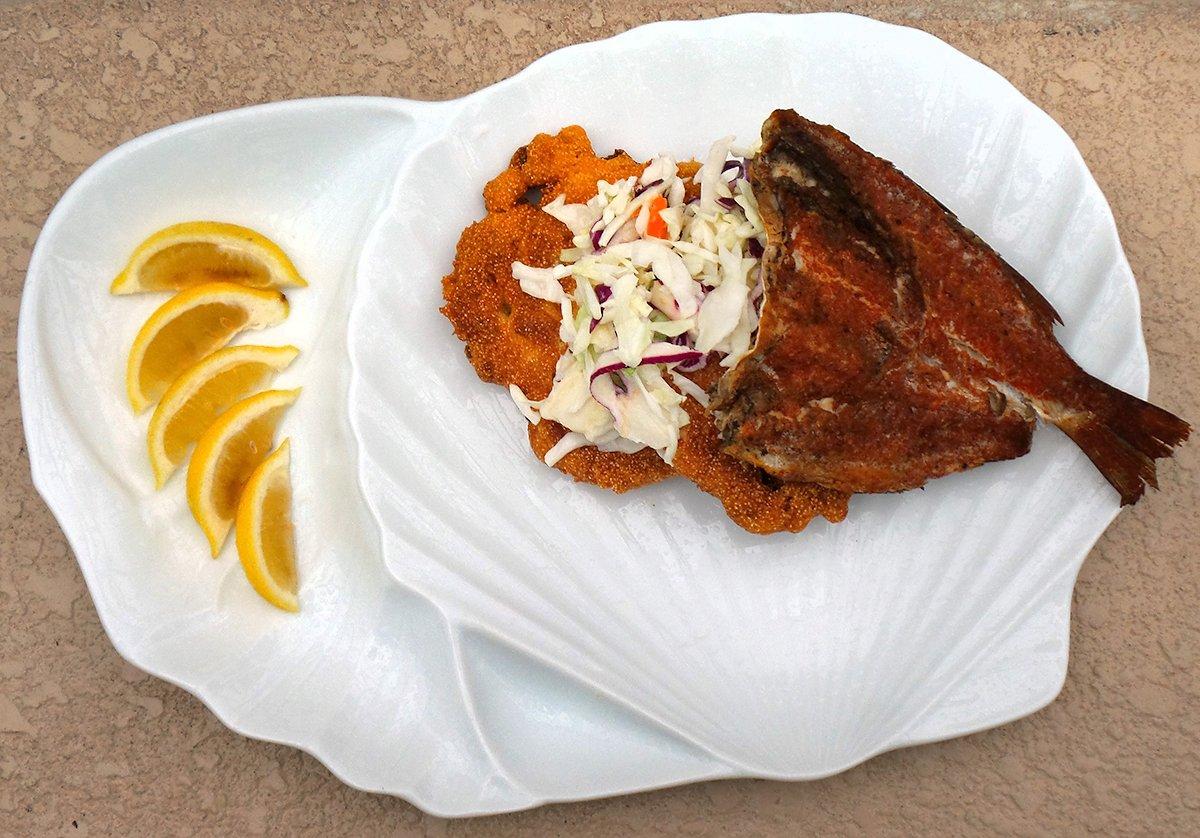 This dip recipe is one we have tinkered with over the years while vacationing down around Apalachicola Bay. Feel free to substitute your own spices or seasonings, bbq rub goes well, as does a healthy shot of cayenne pepper. Serve the dip on crackers or spread it between a couple slices of bread for a sandwich.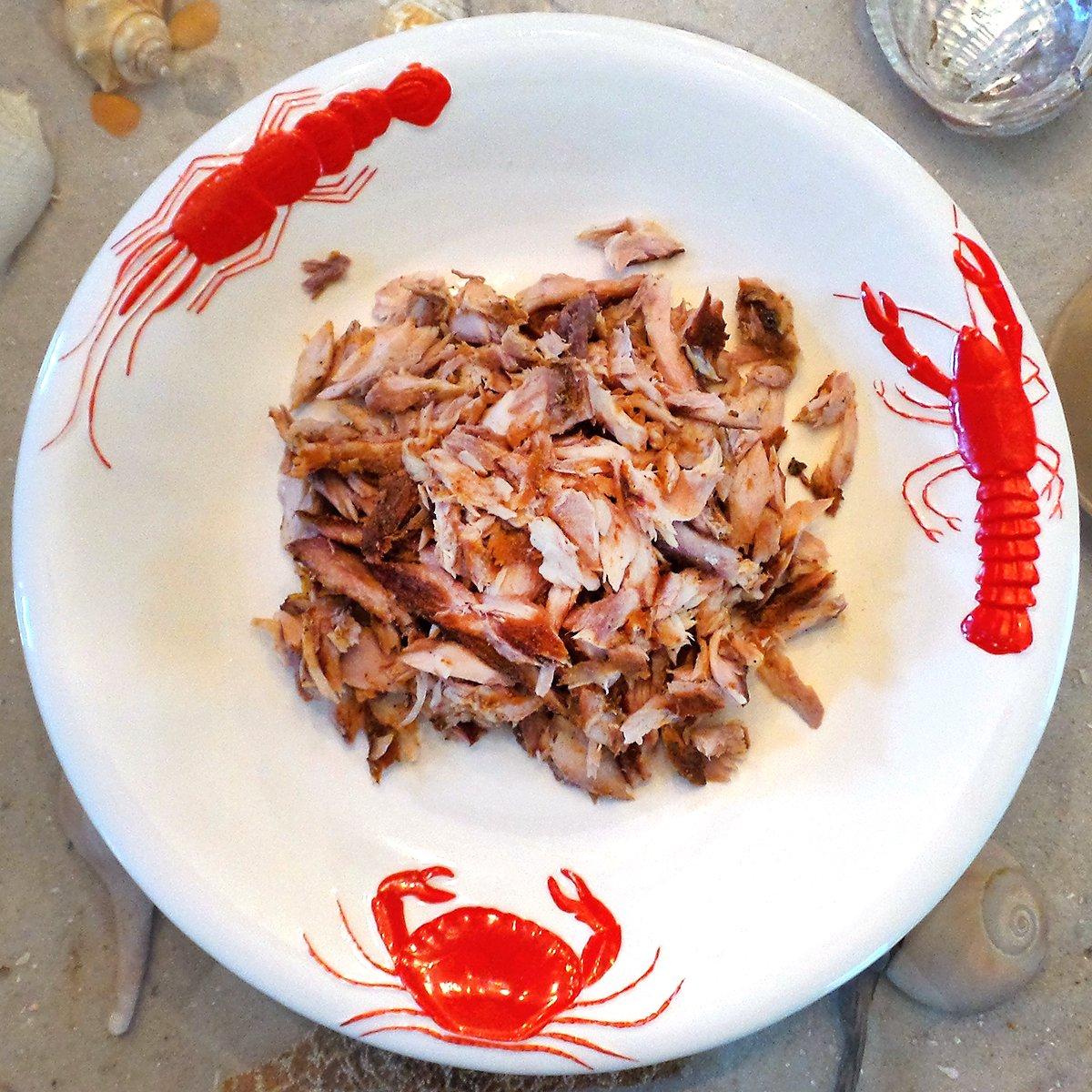 The cornbread recipe pairs the smoky fish with creamy cole slaw and savory fried cracklin cornbread cakes. You can make your own cornbread from scratch, it's easy to do, or use your favorite mix. Pork cracklins are tiny pieces of pork skin with all the fat rendered out, leaving a crisp, dense, salty, porky chunk of goodness. Buy them at just about any grocery. Make sure you get true cracklins, and not the fluffy fried pork rinds sold as a snack.
Ingredients
Smoked Mullet Dip
2 cups smoked mullet, boned and flaked apart
½ cup mayonnaise
½ cup cream cheese, softened
½ cup shallots, diced (about two shallots)
½ cup Dill relish
1 teaspoon Old Bay Seasoning
1 teaspoon Everglades Brand Orginal Seasoning
½ teaspoon Cajun seasoning
½ teaspoon black pepper
Salt to taste
The juice of one lemon
1 tablespoon hot sauce
1 tablespoon Worcestershire sauce
Simply mix all ingredients in a large bowl. Refrigerate leftover for up to five days.
Smoked Mullet and Cole Slaw Over Fried Cracklin Cornbread Cakes
1 half of a larger mullet or 1 whole medium smoked mullet per person
Cornbread
2 cups cornmeal
1⁄4 teaspoon salt
1⁄4 cup self-rising flour
1 cup water
1⁄2 cup milk or buttermilk
1 egg
½ cup pork cracklins
Hot oil or bacon grease for frying.
Cooking Instructions
For the cornbread
Mix all ingredients and drop, a spoonful at a time, into a skillet with a quarter inch of hot oil or bacon grease. Fry two to four minutes (watch for bubbles to form on the top side of the cake) then flip and continue frying on the opposite side for an additional two to four minutes.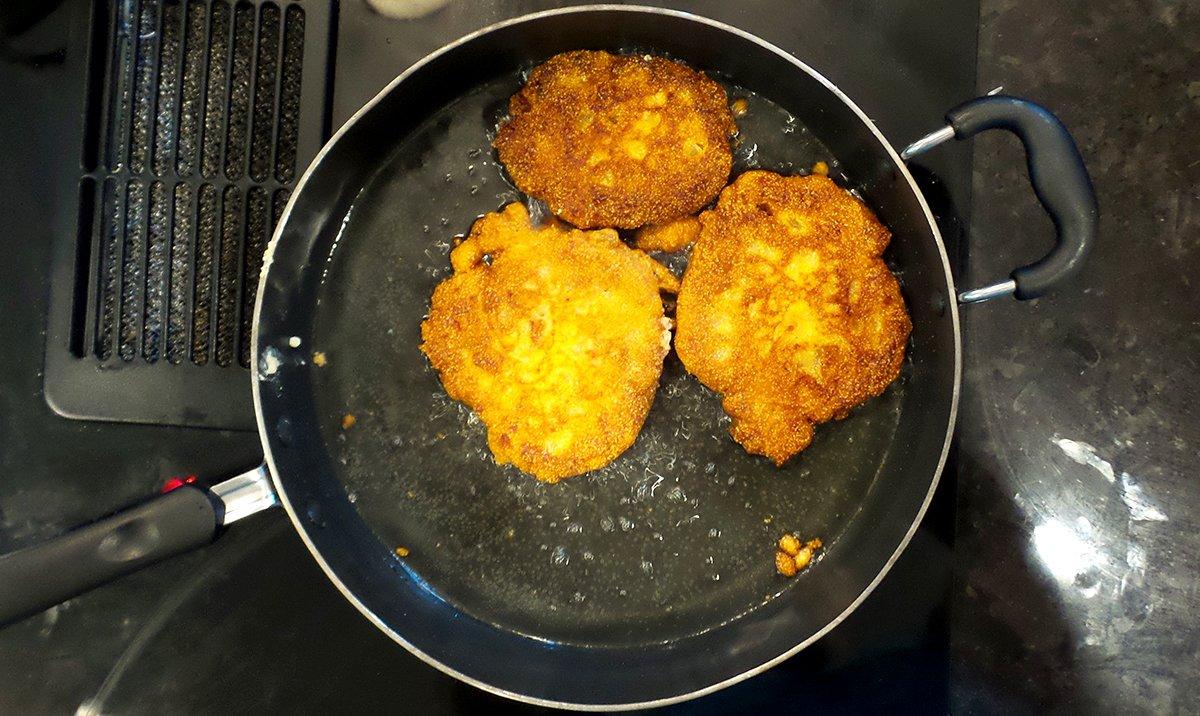 Top the cakes with your favorite cole slaw mix or recipe, then top with a whole medium sized smoked mullet or one side of a large mullet.