Smoked Venison and Onion Sandwich
We love backstrap. Grilled, roasted, fried, smoked, sous vide, I've never found a bad way to eat it. For this recipe, the seasoned backstrap gets smoked on the Traeger Grill over a bed of onions. The onions let off a bit of steam as they cook, flavoring the backstrap while helping to keep it moist at the same time.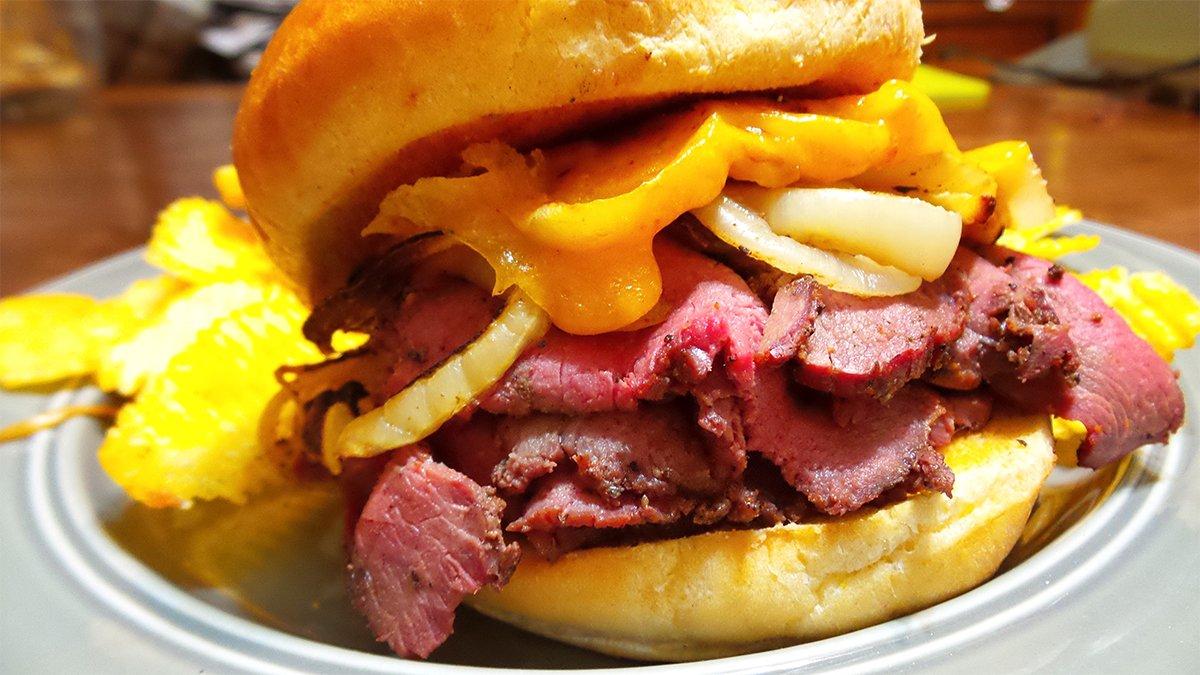 Once the backstrap reaches desired doneness, medium rare for me (135-140 on the digital thermometer), it is thinly sliced with either a sharp knife or the Weston Realtree electric meat slicer. Serve the sliced venison and smoky onions on a good roll with sharp cheddar and a bit of horseradish for a sandwich everyone will love. I prefer to let the backstrap rest for at least 15 minutes before slicing.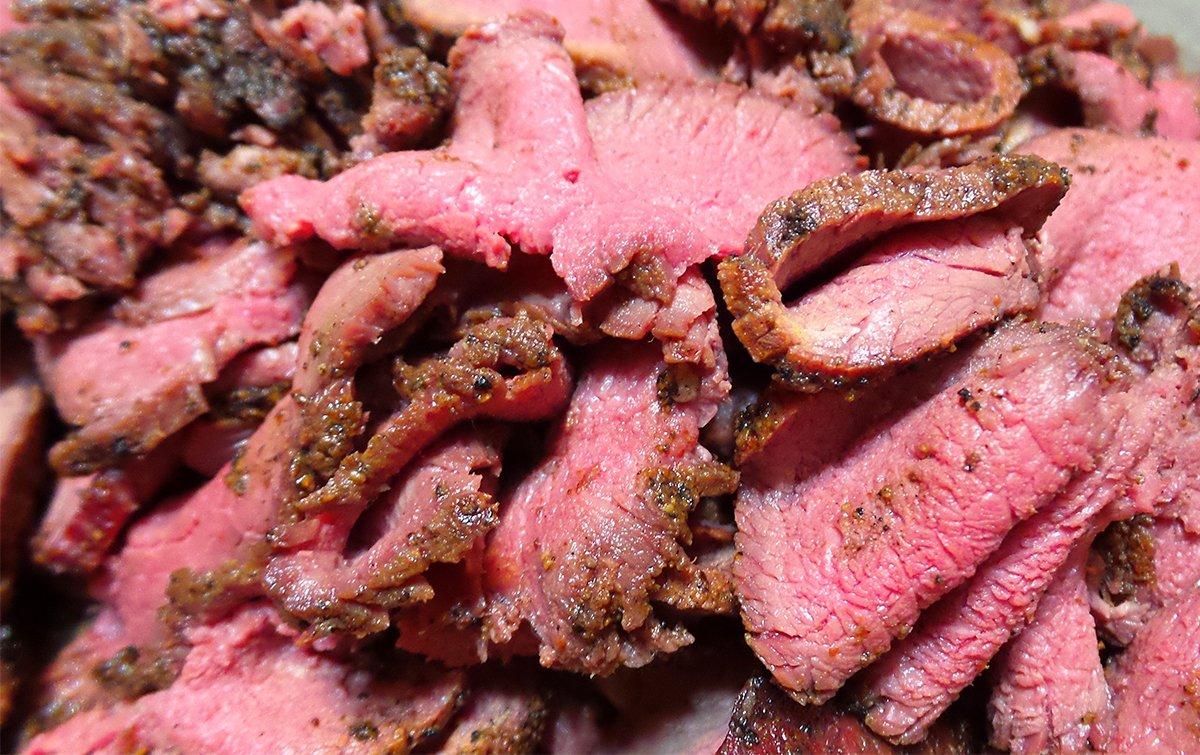 If you have any leftovers, they make a great cold sandwich the next day or even an appetizer when served on crackers or toast.
Ingredients
2-3 pounds of venison backstrap, trimmed
3-4 sweet onions (we used Vidalia), sliced thin
1 slice of sharp cheddar per sandwich
Rub
Equal parts of your favorite Cajun seasoning and Cavender's Greek Seasoning
Prepared horseradish sauce
Cooking Instructions
Preheat the Traeger to 250 degrees
Slice the onions thinly. We use the Traeger Grilling Basket to prevent the onions from falling through the grill grate, but foil or a cookie sheet will work. Mix the two seasonings together to make the rub, reserve a bit to season the onions on the grill. Roll the backstrap in the rub to evenly coat all surfaces of the meat.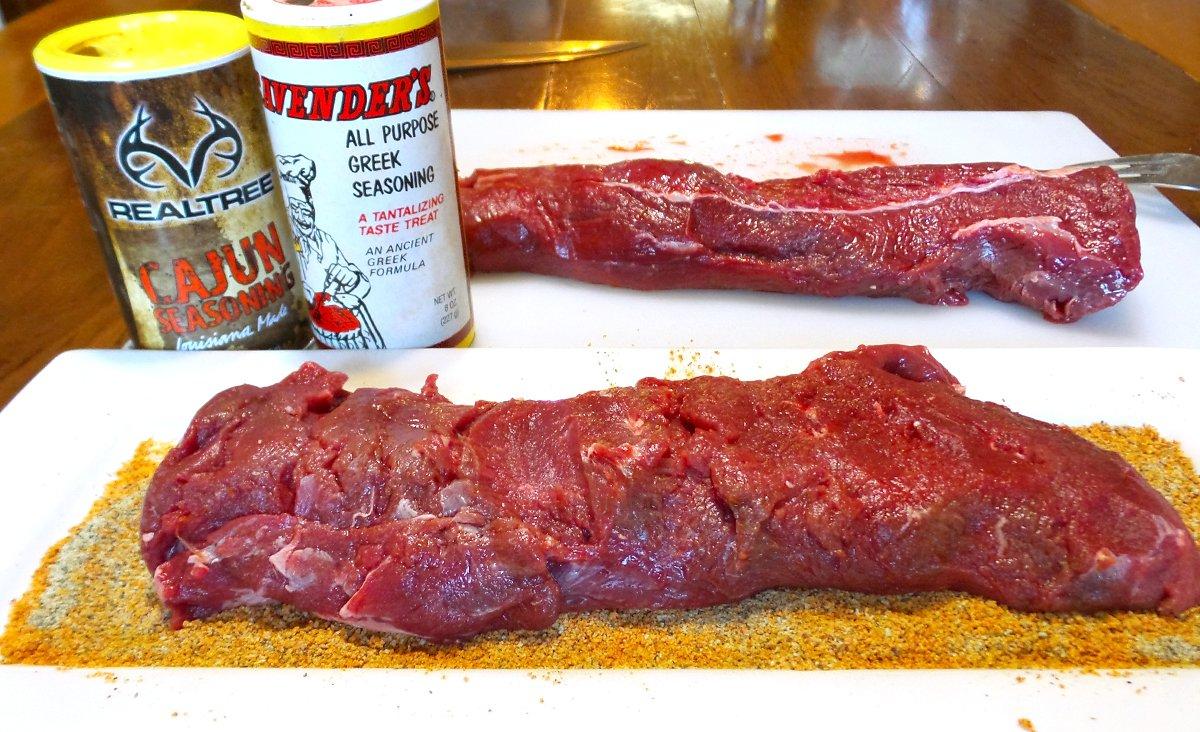 Pile the sliced onions on the grill basket or foil. Season well with the rub mixture. Place the seasoned backstrap directly on top of the onion pile and cook until the meat reaches the desired doneness. For 135, our backstrap took approximately 45 minutes. Cooking times will vary according to the thickness of the meat and your desired doneness. Begin monitoring the internal temperature with a digital meat thermometer after about 30 minutes.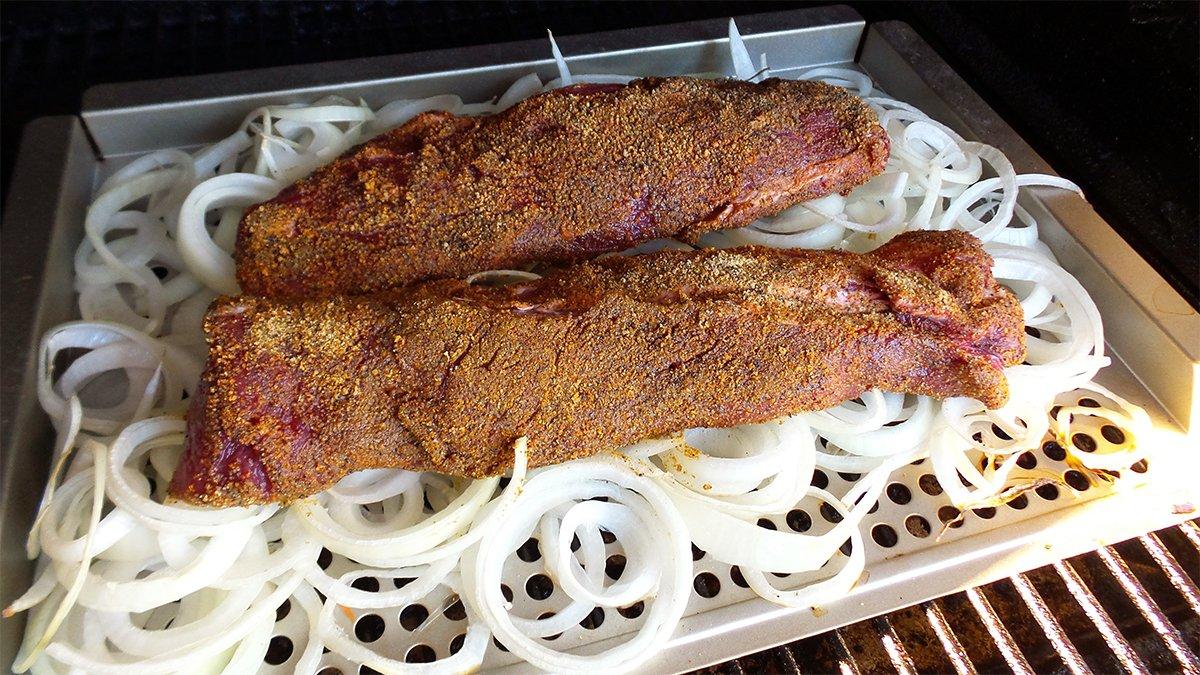 Once the venison has reached the desired temperature, pull them from the grill, tent with foil, and allow the meat to rest for 15 minutes. Slice thinly with either a sharp knife or an electric meat slicer. Serve the venison piled high on a toasted bun. Top with a slice of cheddar and plenty of the smoked onions. A bit of horseradish sauce adds a nice kick if desired.