Smoked Walleye Breakfast Omelet
Long before the first European settlers arrived, Native Americans of what is now northern Minnesota were smoking their bounty of fish caught in the mighty Lake Superior for both flavor and long-term storage capability. When the first Swedish settlers arrived in the mid-1850s, they transferred generations of smoked fish knowledge and familiarity to their new home. The tradition stuck, and today smoked fish is a staple in the area.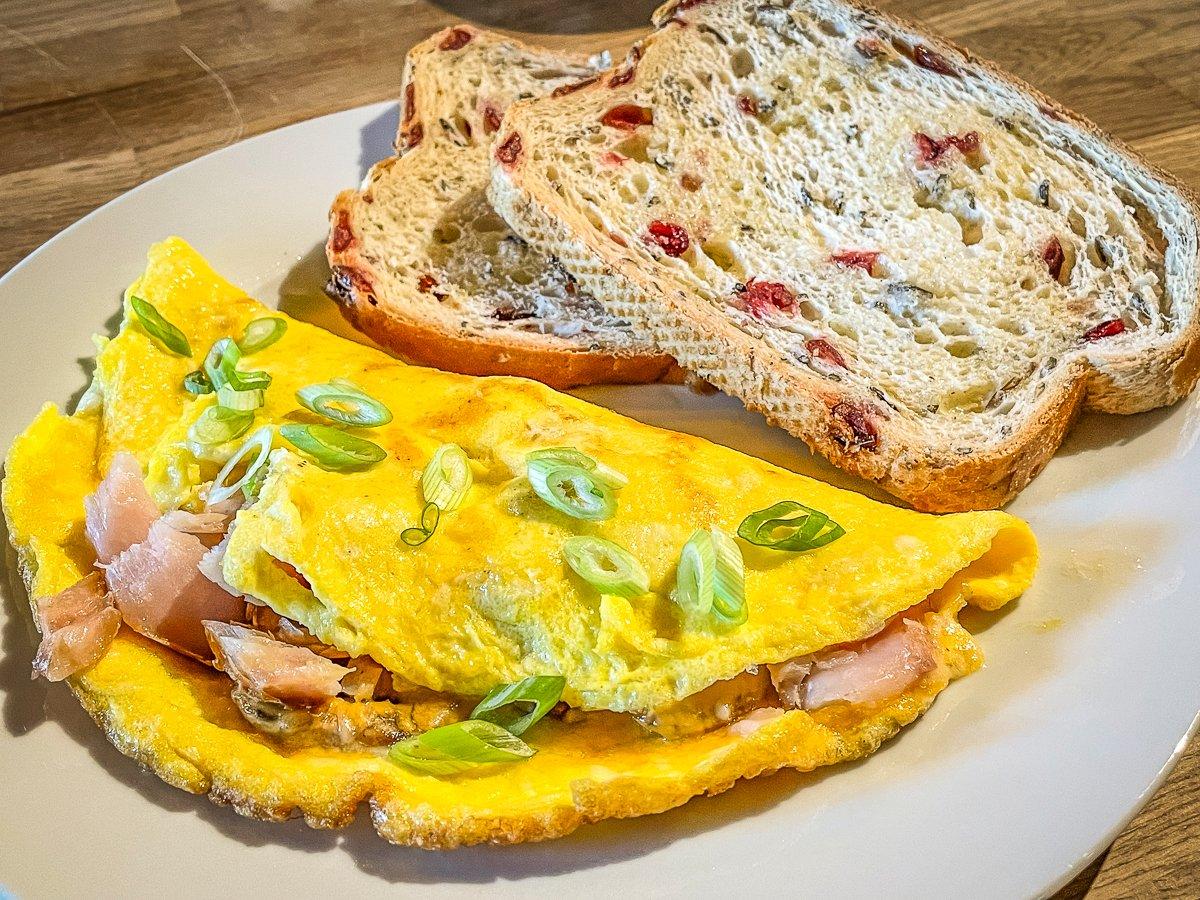 From historic spots like Russ Kendall's smokehouse in Knife River, smoking freshly caught Lake Superior fish since 1903, to newer spots like Lou's Fish House in Two Harbors and the Fisherman's Daughter in Grand Marais, smoked fish runs deep in the veins of the local population. It's one of my favorite things about the Northwoods, and all these spots are must stops when we visit.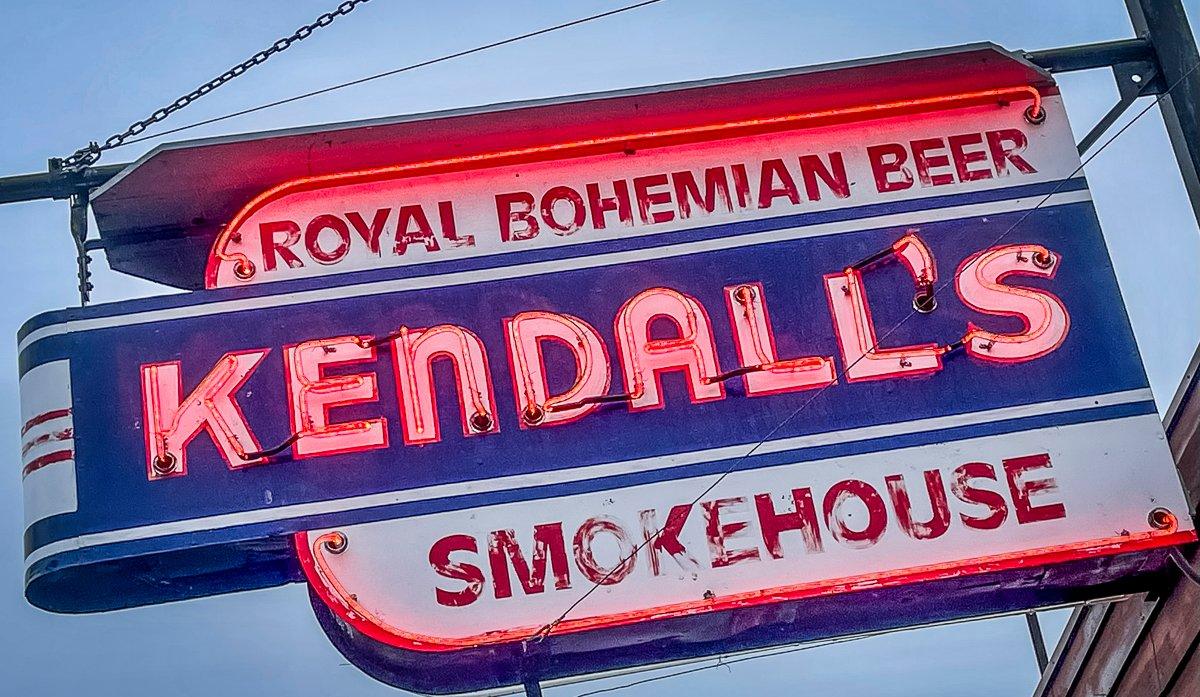 For this recipe, I used one of my favorite smoked fish, walleye, for its mild flavor and flaky texture. Unlike other smoked fish like steelhead, herring, and the like, which can be a bit oily and strongly flavored, the walleye has a subtle hint of smoke and no strong fishy flavor, making it perfect for a breakfast omelet.
We add some sautéed mushrooms and bit of cheese to ours, then top it with either chopped chives or thinly sliced green onions. Don't be afraid to experiment, though, and add whatever you like in a breakfast omelet.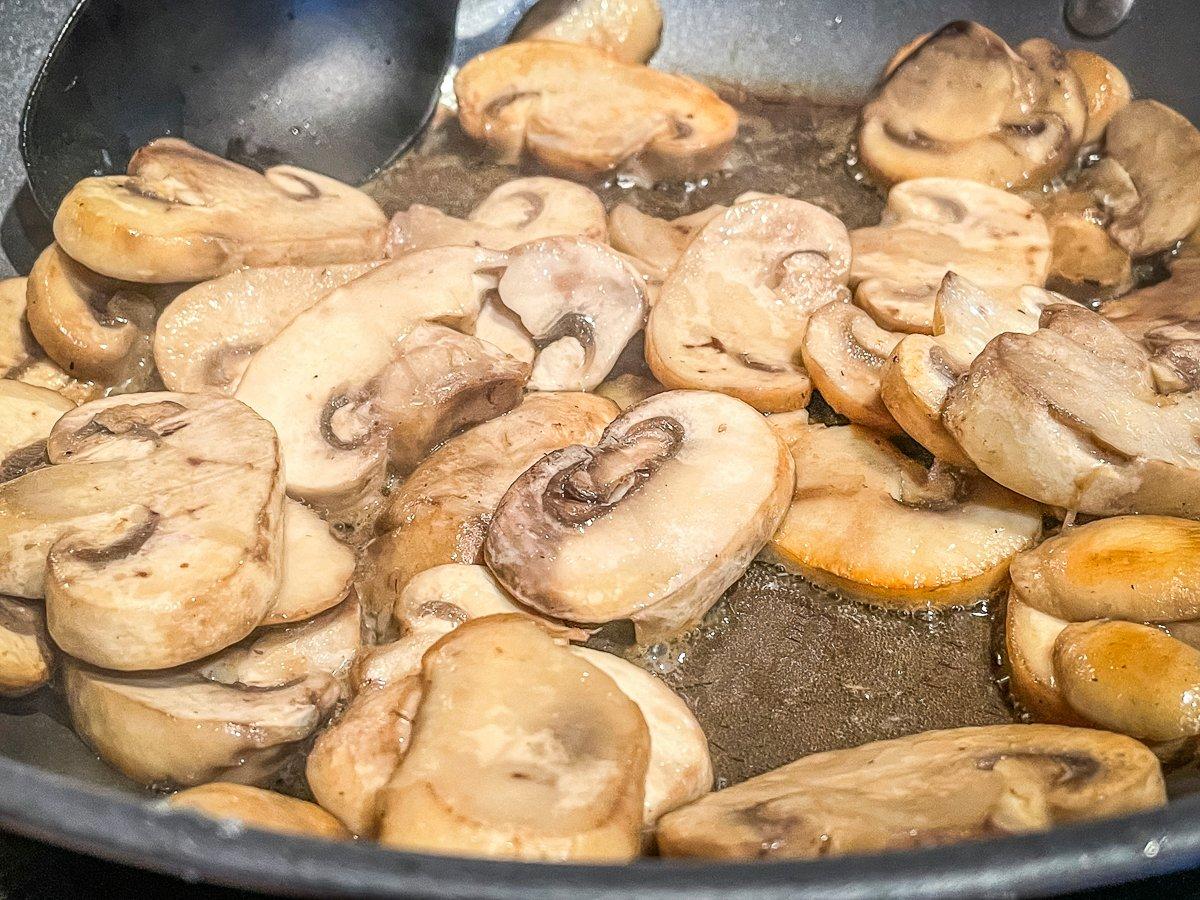 If you don't have a handy fish house nearby, try smoking your own. There are a ton of recipes online — we'll have one coming up here at Timber2Table before long — but they all consist of brining the fish in a salt and sugar brine for a day or two, then smoking at low temperatures until the fish starts to flake apart.

Ingredients
4 ounces smoked walleye, flaked
3 large eggs, beaten
Sautéed mushrooms
2 tablespoons shredded Colby jack cheese
Green onions or chives for topping
Cooking Instructions
Start by flaking the fish apart and removing any bones that might remain in the fillet. Beat the eggs and pour into a well-oiled cast-iron or nonstick skillet over medium heat.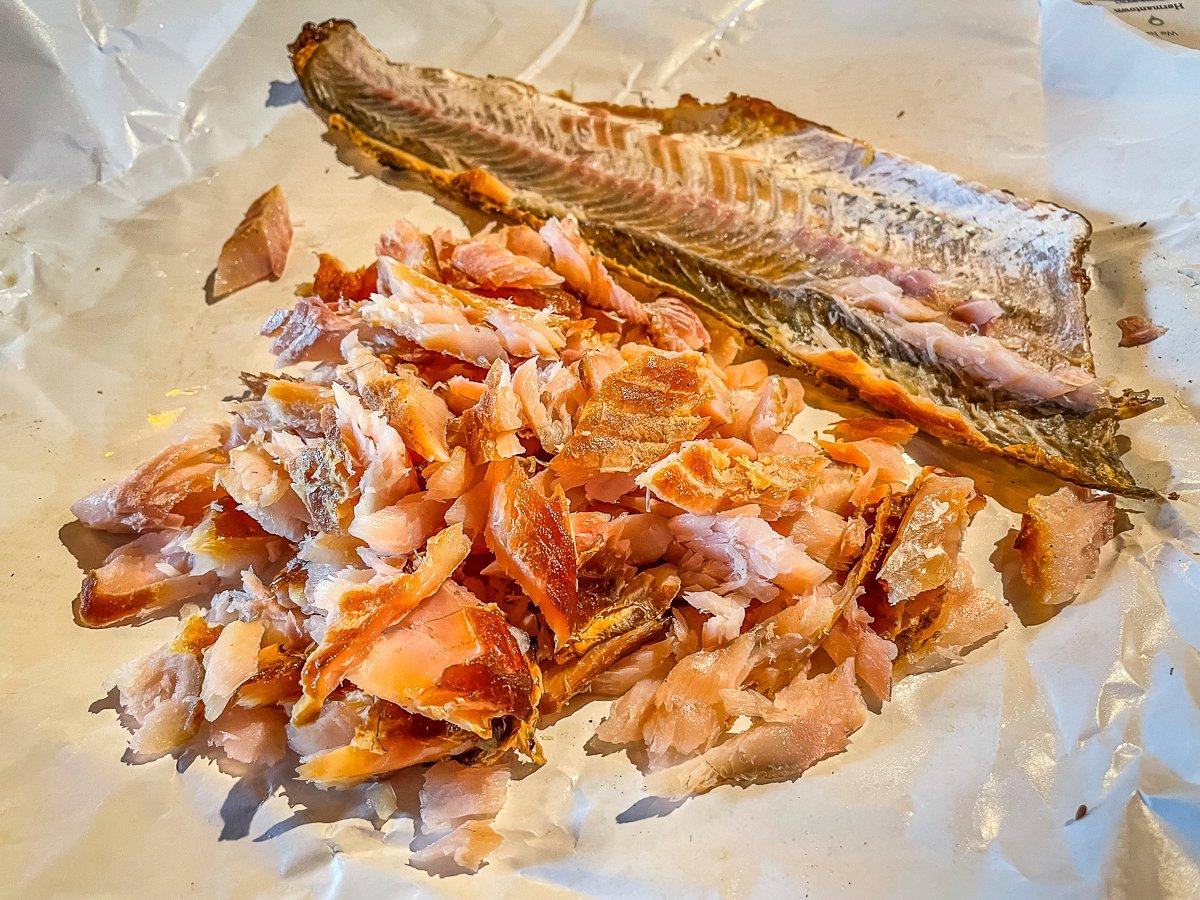 Cook the eggs until they start to set, then gently pull the sides in toward the center, allowing the uncooked egg to run along the sides and set.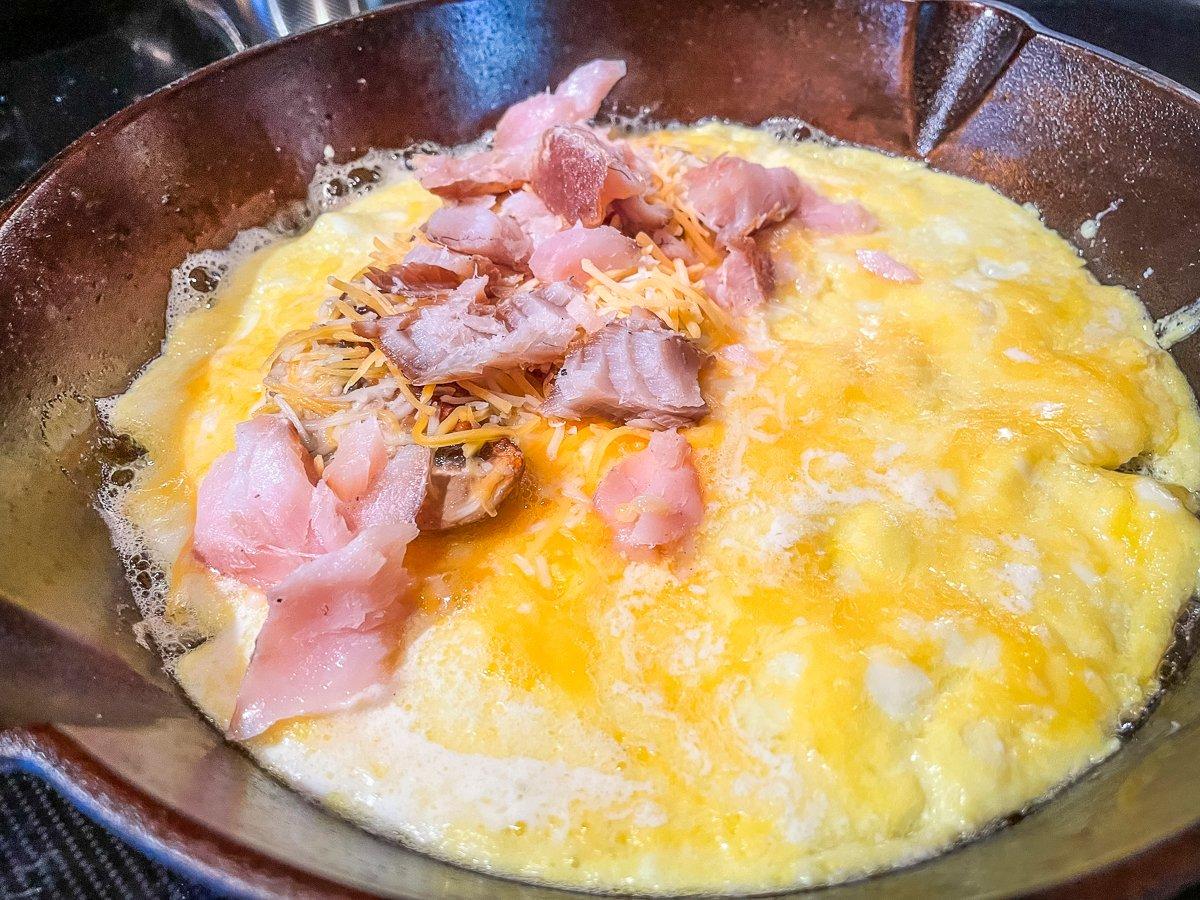 Spread mushrooms, fish, and cheese along one side of the pan. Use a spatula to fold the omelet over the filling. Slide out onto a warm plate and top with either diced chives or thinly sliced green onions. When we are up in northern Minnesota, we serve this omelet alongside toast made with the cranberry and wild rice bread from Blue Water Cafe.