Southwest Venison and Hominy Soup
Depending on your location, you may not be familiar with hominy. In the southeastern U.S., it often gets cooked whole and served as a side dish. In the Southwest, it gets dried and ground into the masa flour used for tortillas and tamales.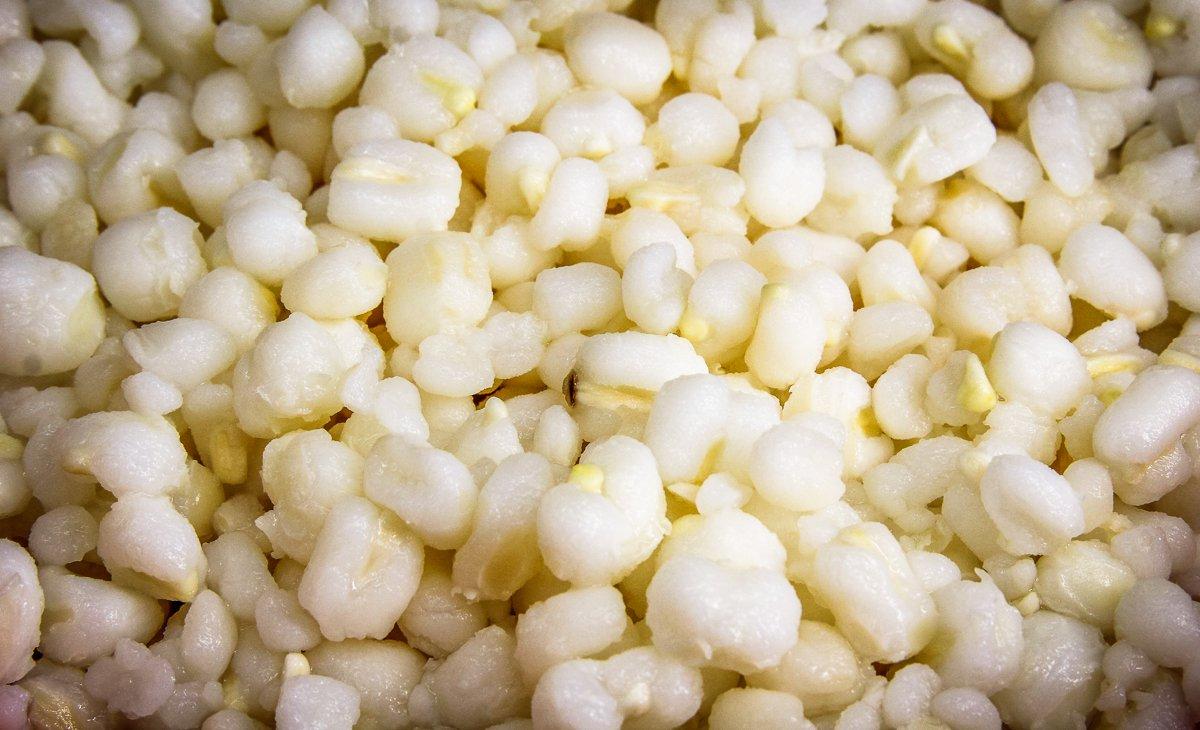 To make hominy, dried field corn gets soaked in an alkaline mixture made with either lime or lye. The outer husk sheds away and the inner corn kernel swells to twice its dried size. Hominy has a number of benefits. It is more easily digested than corn; it keeps for longer periods of time, important before refrigeration was common; and it provides dietary calcium.
I use it often to add body and flavor to soups and stews. This Southwestern venison and hominy soup shares many of the flavors you find in slow-cooked Mexican pozole but is much faster to prepare. If you are feeling ambitious, you can make your own hominy at home. For me, the canned version available at most grocery stores works just fine.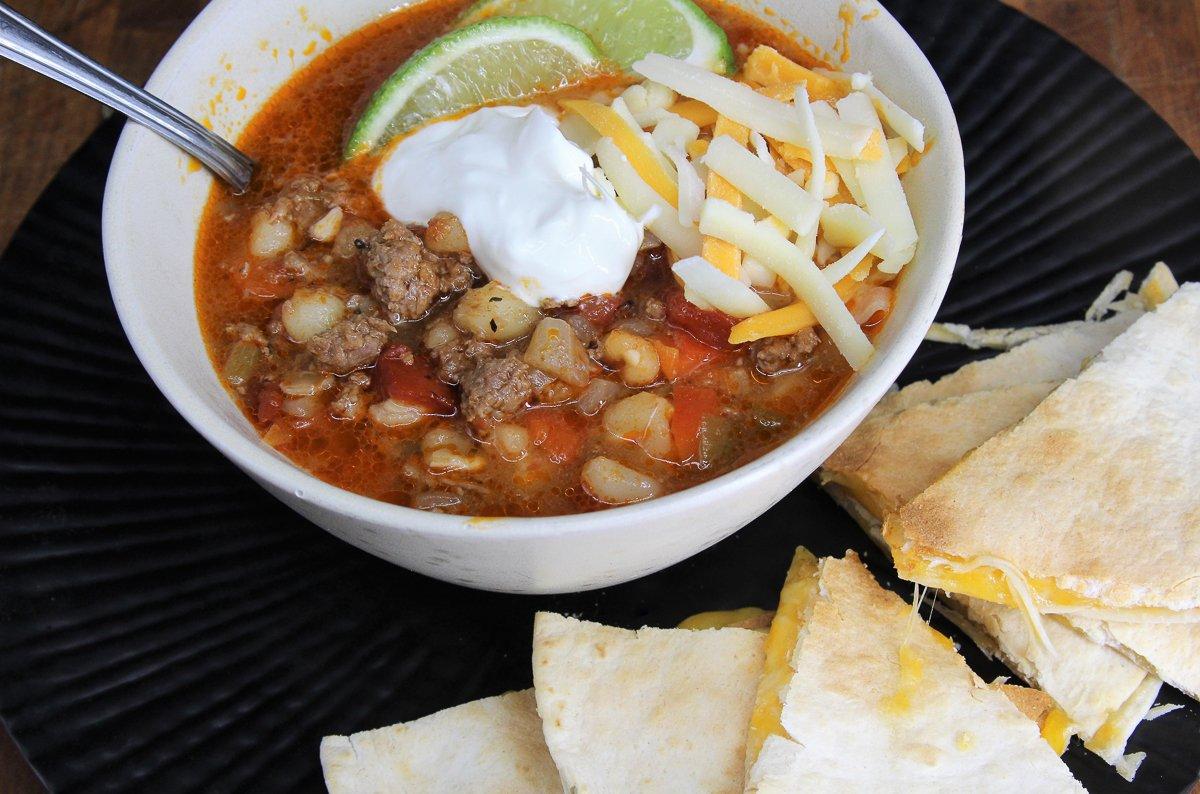 Ingredients
1 1/2 pounds ground venison
1 tablespoon vegetable oil
1 medium onion, chopped
1 red bell pepper, chopped
3 cloves garlic, minced
One 4.5-ounce can diced mild green chiles
1 teaspoon cayenne pepper, more or less to taste
1 teaspoon black pepper
1 teaspoon ground cumin
1/2 teaspoon garlic powder
Salt to taste
Two 15-ounce cans white hominy, drained
2 tablespoons tomato paste
One 14.5-ounce can fire-roasted tomatoes
Two 14.5-ounce cans chicken broth
1 tablespoon diced fresh cilantro
Lime wedges
Sour cream
Shredded cheese
Cooking Instructions
Add the oil to a heavy pot. Add the ground venison, onion, and bell pepper. Brown over medium heat until the venison is cooked through.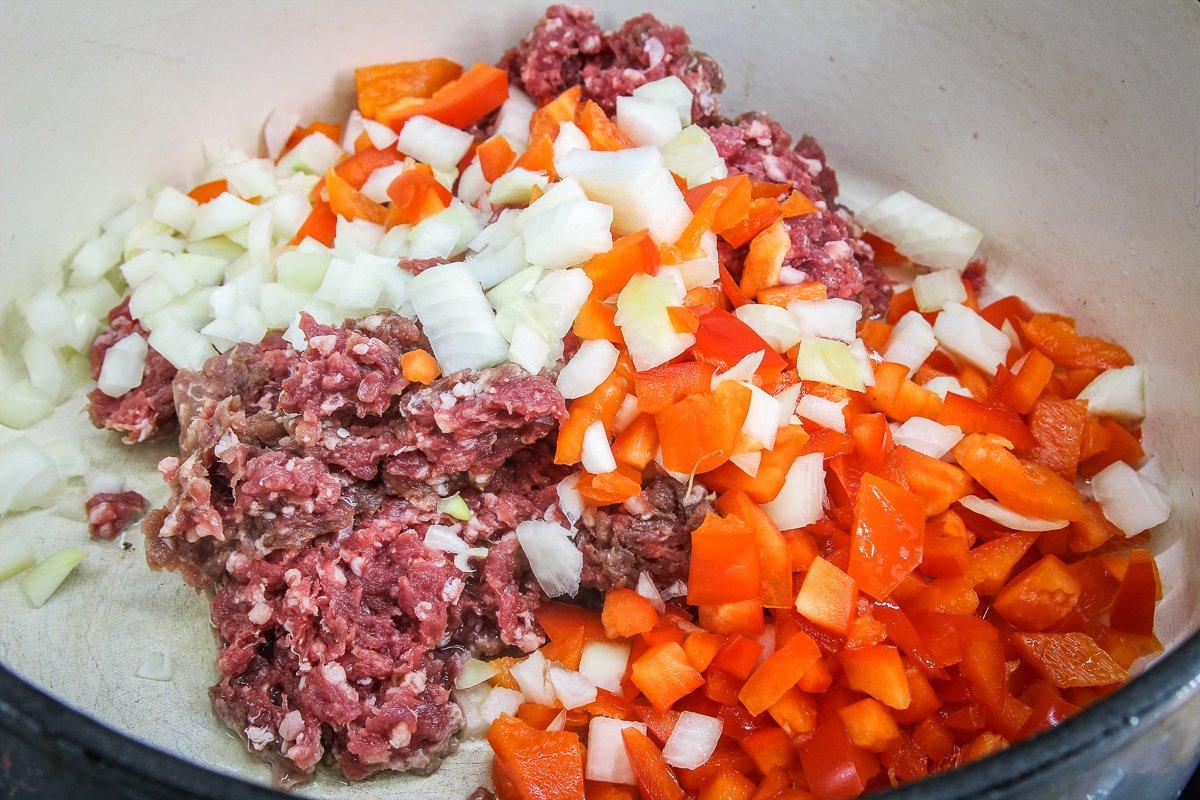 Add the garlic and the green chiles. Cook for another 5 to 7 minutes. Season with cayenne, black pepper, cumin, garlic powder, and salt. Add the hominy, tomato paste, fire-roasted tomatoes, and chicken broth. Bring the mixture to a boil.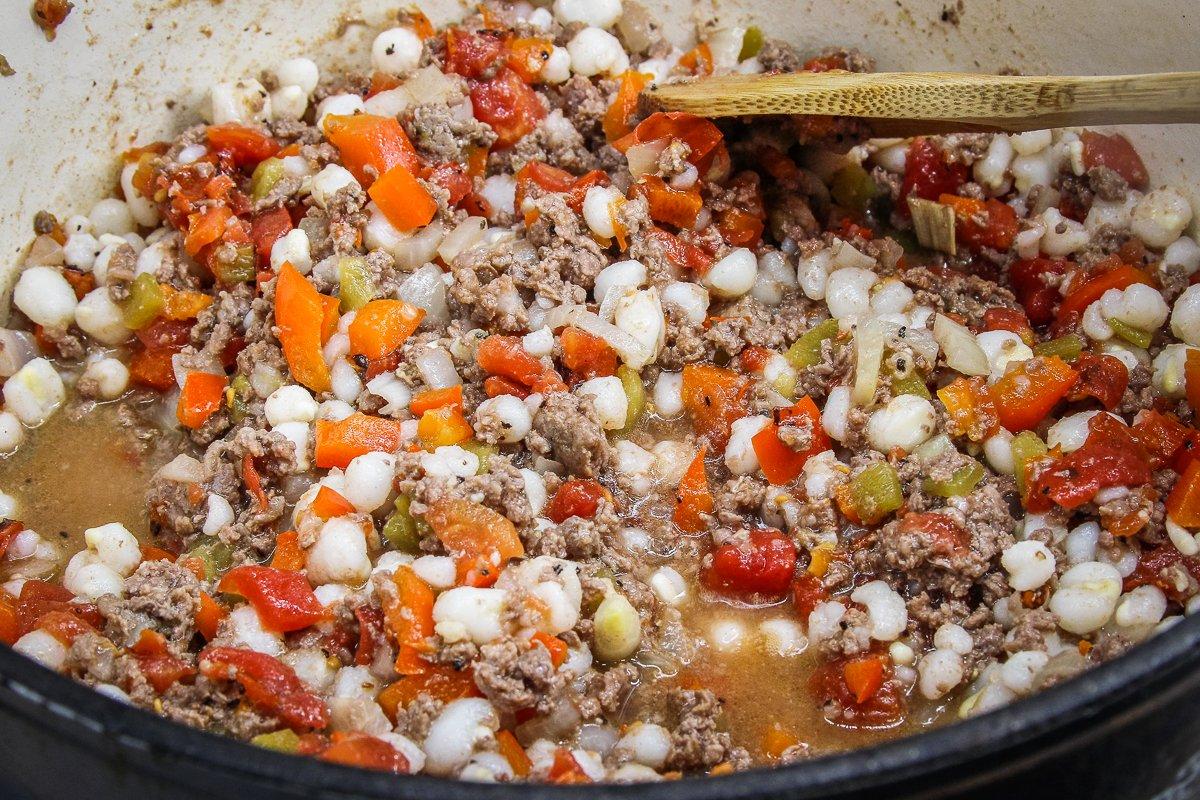 Reduce the heat and simmer for 1 hour, stirring occasionally. Add the diced cilantro and stir well to incorporate. Simmer another 5 to 10 minutes before serving. Garnish with lime wedges, cheese, and a dollop of sour cream.
To make the dish a meal, we serve the soup with cheese quesadillas.