Spicy Baked Venison Spaghetti
This wild game take on a classic dish is perfect for a quick and easy family dinner. Serve it with some garlic bread and a salad and you have everything you need to make your crew happy. We prefer a bit of heat in our baked spaghetti, so we add red pepper flakes to the mix. If you like yours a bit on the milder side, leave them out. The finished product will still be great.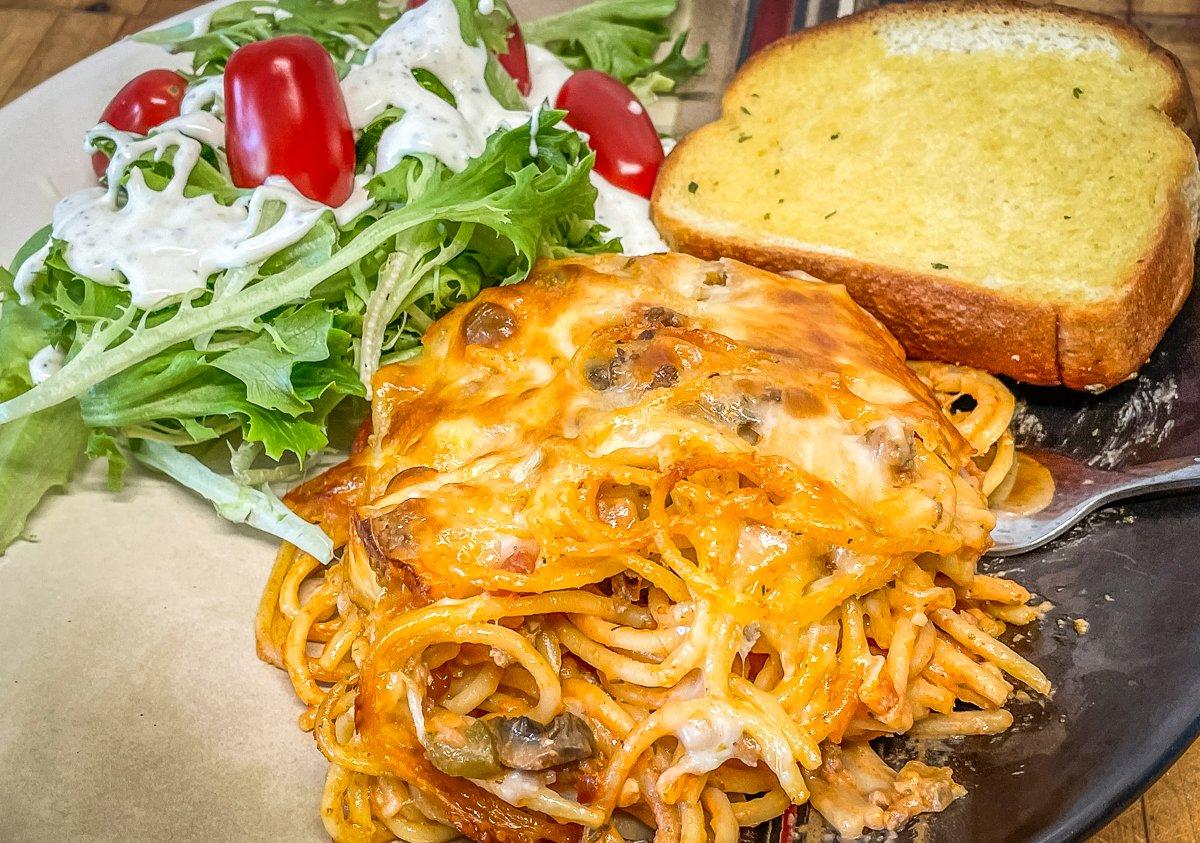 Ingredients
1 pound ground venison
1 bell pepper, diced
1 medium yellow onion, diced
One 14.5-ounce can Italian-style diced tomatoes
3 ounces tomato paste
1 cup water
One 13-ounce can of sliced mushrooms, drained
1 tablespoon dried Italian seasoning
1 teaspoon smoked paprika
1 teaspoon red pepper flakes (optional)
1 block (8 ounces) cream cheese
1 pound spaghetti, cooked
2 cups freshly shredded mozzarella cheese
1 cup freshly shredded Parmesan cheese
Salt to taste
Cooking Instructions
Start by browning the ground venison, bell pepper, and onion in a large skillet. (While the venison cooks, boil the spaghetti in salted water until it is flexible but still slightly firm, then set aside.)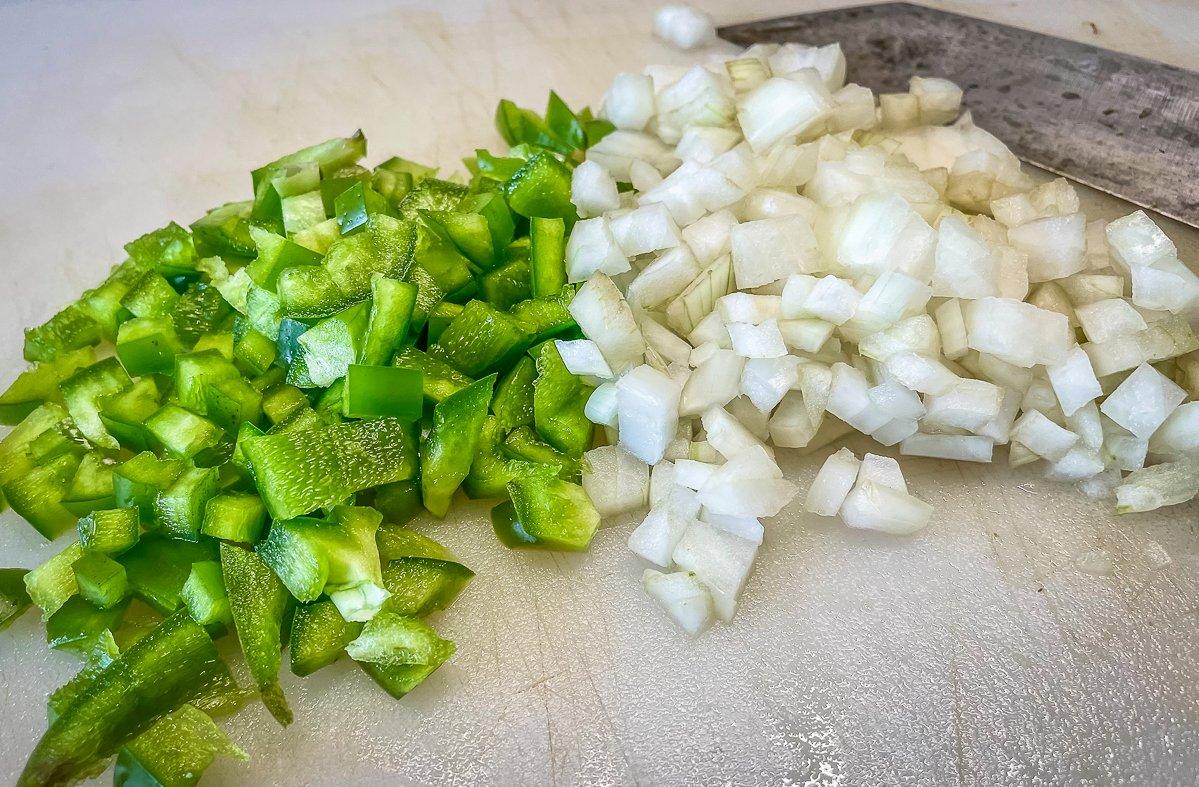 Reduce the heat and stir in the cream cheese until it has melted.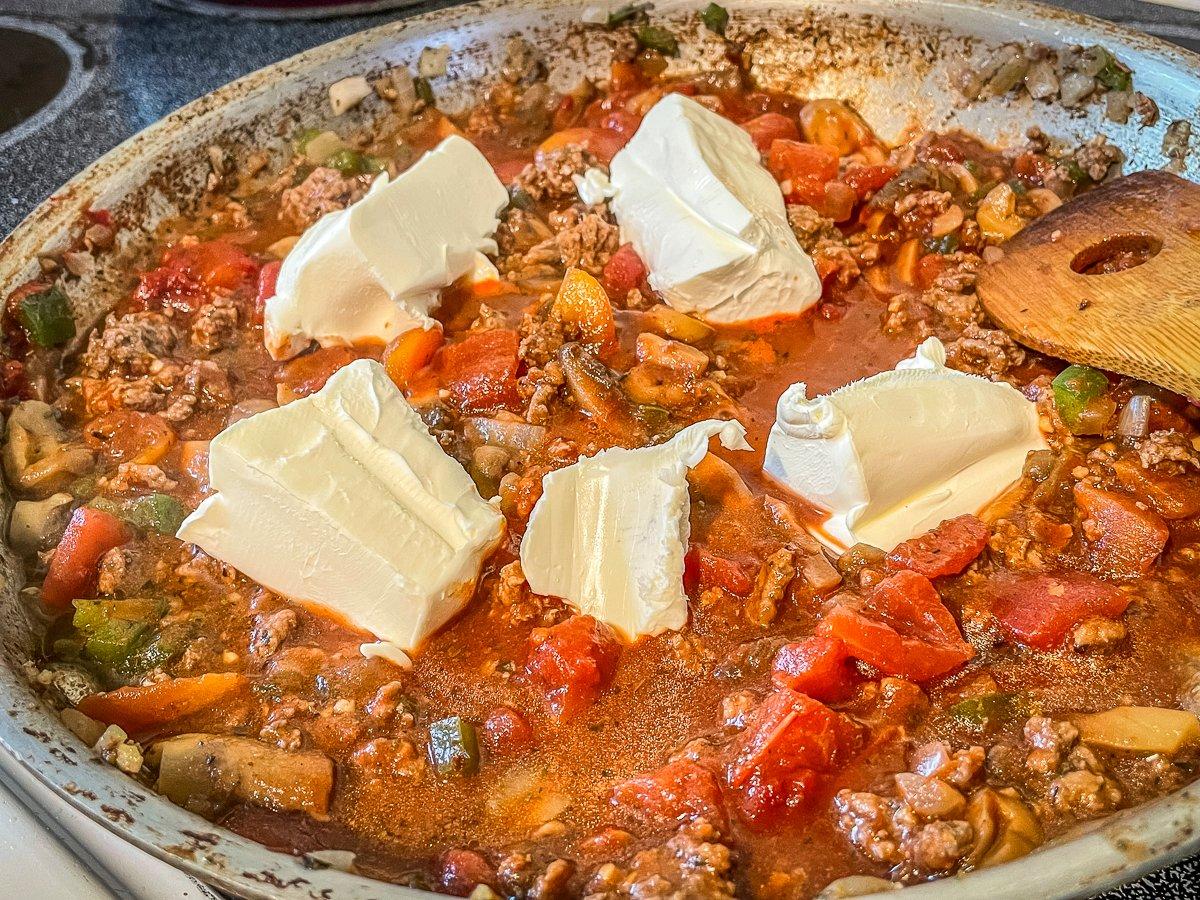 Turn the mixture out into a lightly oiled baking dish. Top with a mixture of the two cheeses.