With dove season kicking in around the country, lots of great meals are getting enjoyed. Whether you like to pluck your doves whole or breast them out, it's hard to argue that these speedy little birds are top notch on the dinner table.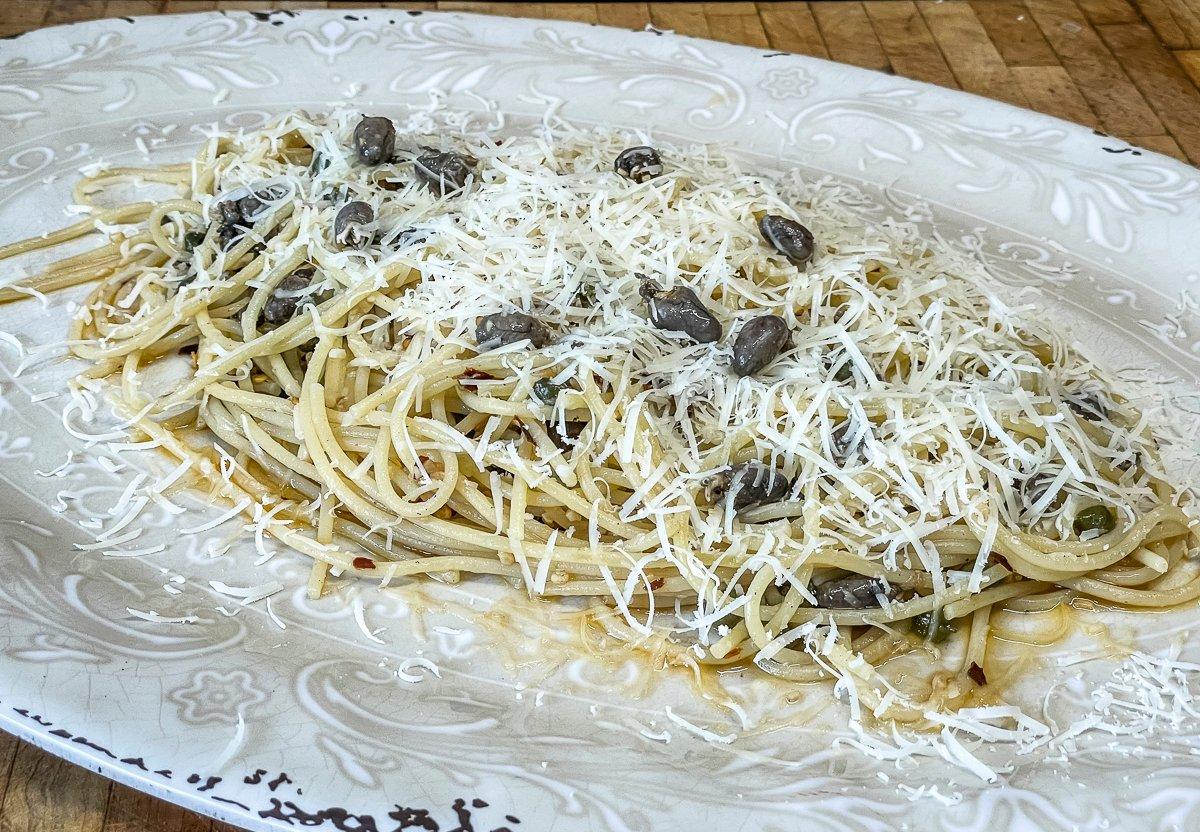 Regardless of where you fall on the breasted verses whole plucked issue, many hunters miss out on a fantastic part of their game. Dove hearts only take a second or two to grab while cleaning the birds and, once you get enough of them, make an outstanding meal.
We freeze the hearts each time we clean doves, then make a big pan of this easy pasta recipe once we have enough. The most time consuming part of the recipe is bringing the water to boil for the pasta.

We add red pepper flakes for a bit of added kick, but you can leave them out if you don't want the spice. Shave some fresh parmesan over the pasta just before plating.
Ingredients
30-40 dove hearts
1 pound dried spaghetti
2 tablespoons capers
4 large garlic cloves, minced
4-5 tablespoons olive oil
1 tablespoon red chili flakes (optional)
Juice of one lemon
Parmesan cheese
Cooking Instructions
Rinse the hearts well. Then soak them in salt water.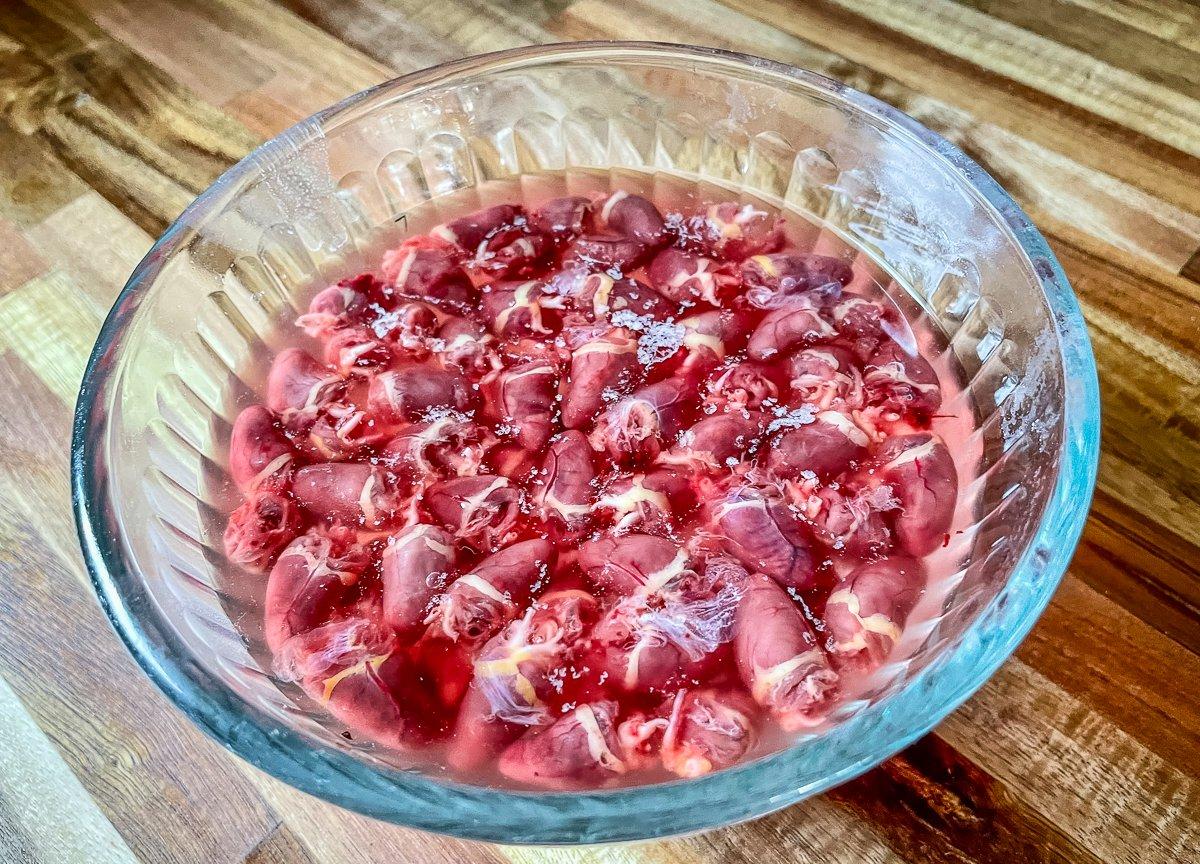 Bring a large pot of salted water to a boil. Add the spaghetti and cook until it is nearly done, but still has a bit of tooth (al dente). In a large skillet over medium-high heat, add the olive oil. Add the dove hearts and sauté until they are browned on all sides, about 3 minutes. Add the capers, garlic and the red chili flakes.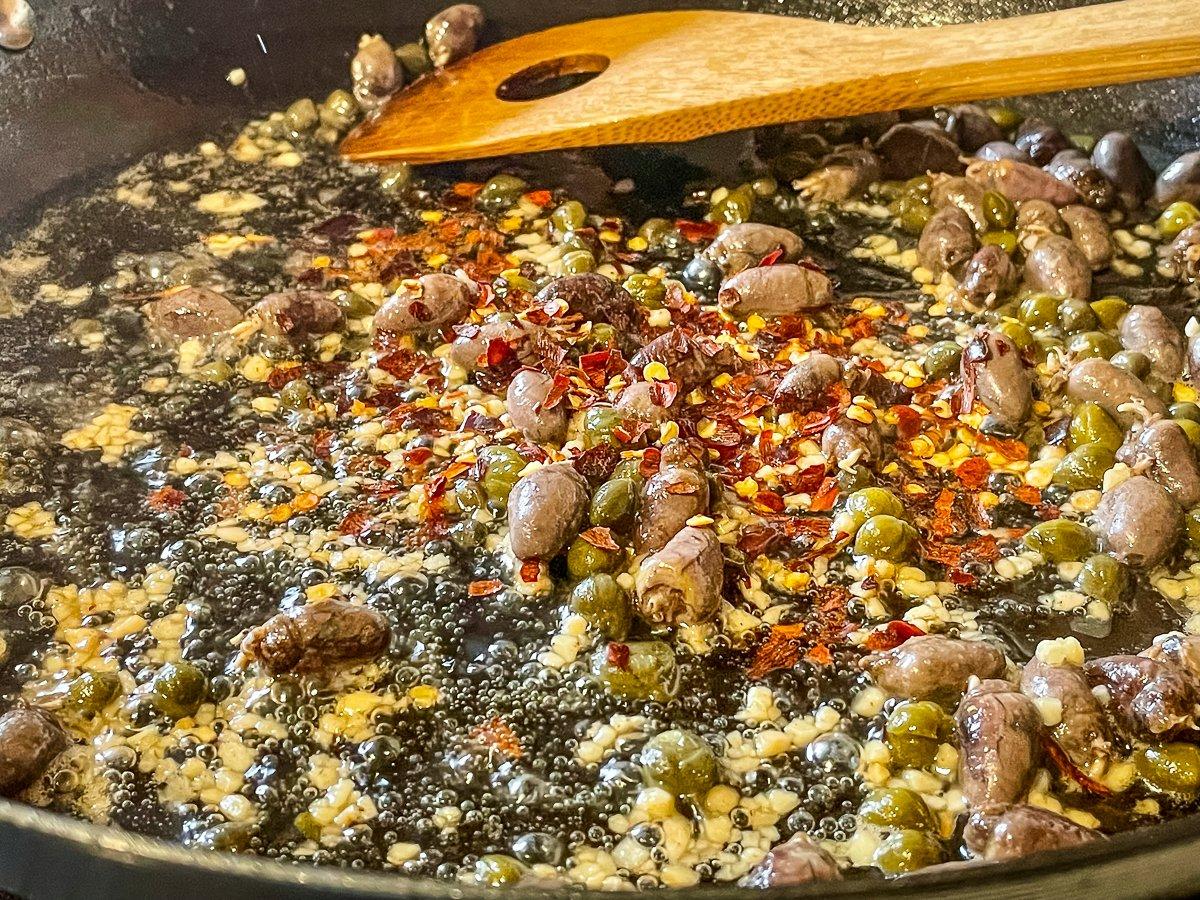 Stir well to prevent the garlic from burning. Sauté for an additional 2-3 more minutes or until the garlic is just cooked through. Drain the pasta, reserving a few tablespoons of the cooking water. Add the pasta to the skillet and stir well to coat with oil.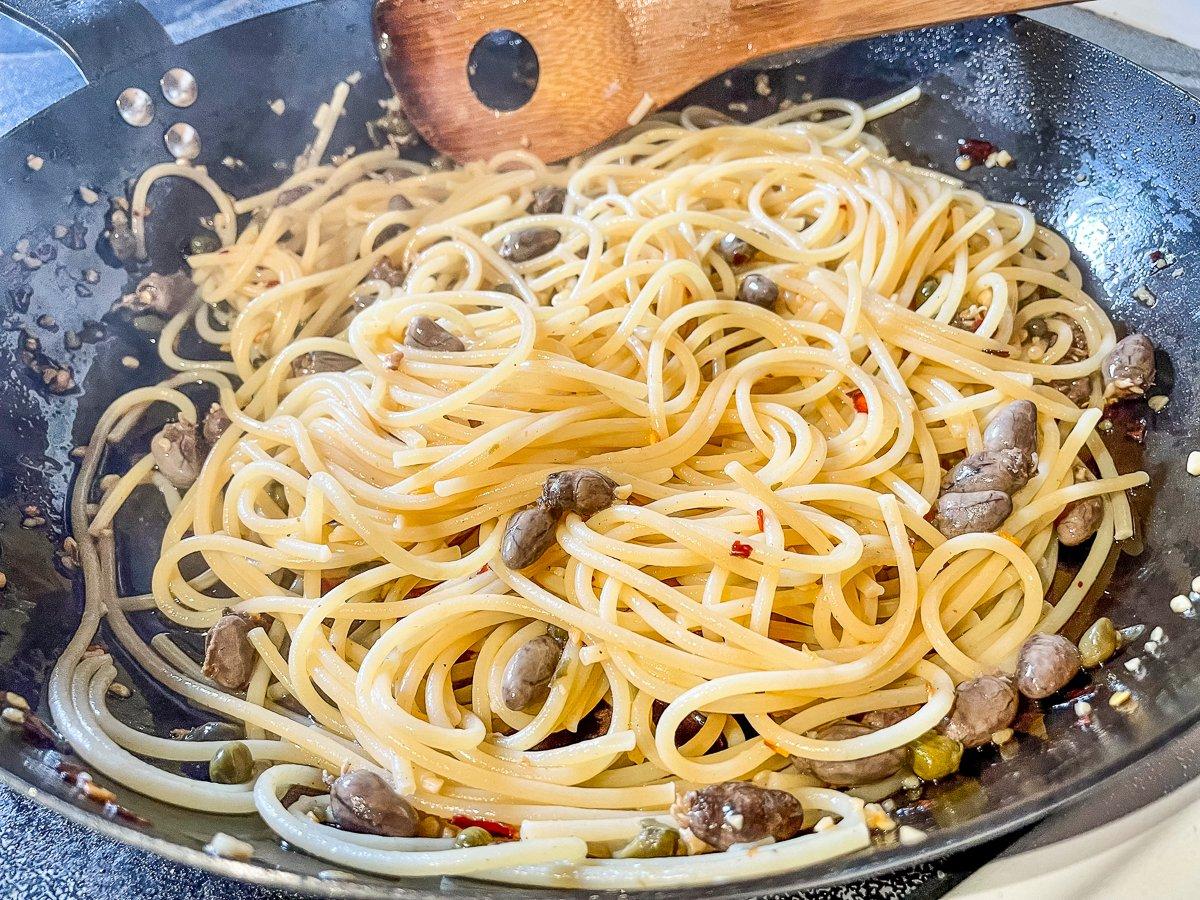 Add a tablespoon or two of pasta water to the pan and squeeze in the juice of a lemon to finish the sauce. Top with freshly grated parmesan cheese before serving.