Spicy Grilled Bighead Carp Taco Bowl
When it comes to the name game, Asian, now known as invasive, carp got the short end of the stick. It doesn't help that they didn't do very well in the looks department, either. The name carp brings with it negative connotations for American diners. Decades of experience with the bottom-feeding common carp have led anglers to lump all fish with the name into the same live well as a mushy, muddy-tasting dining option.
But unlike their bottom-feeding cousins, invasive carp like bigheads and silvers are filter feeders, spending their life cruising through the water feeding on plankton. That means, as far as fish go, they are extremely healthy as a food. Because they are nearly exclusively vegetarian, and because they spend their lifetime high in the water column, these carp have much lower levels of mercury and other harmful chemicals when compared with more commonly consumed fish like catfish.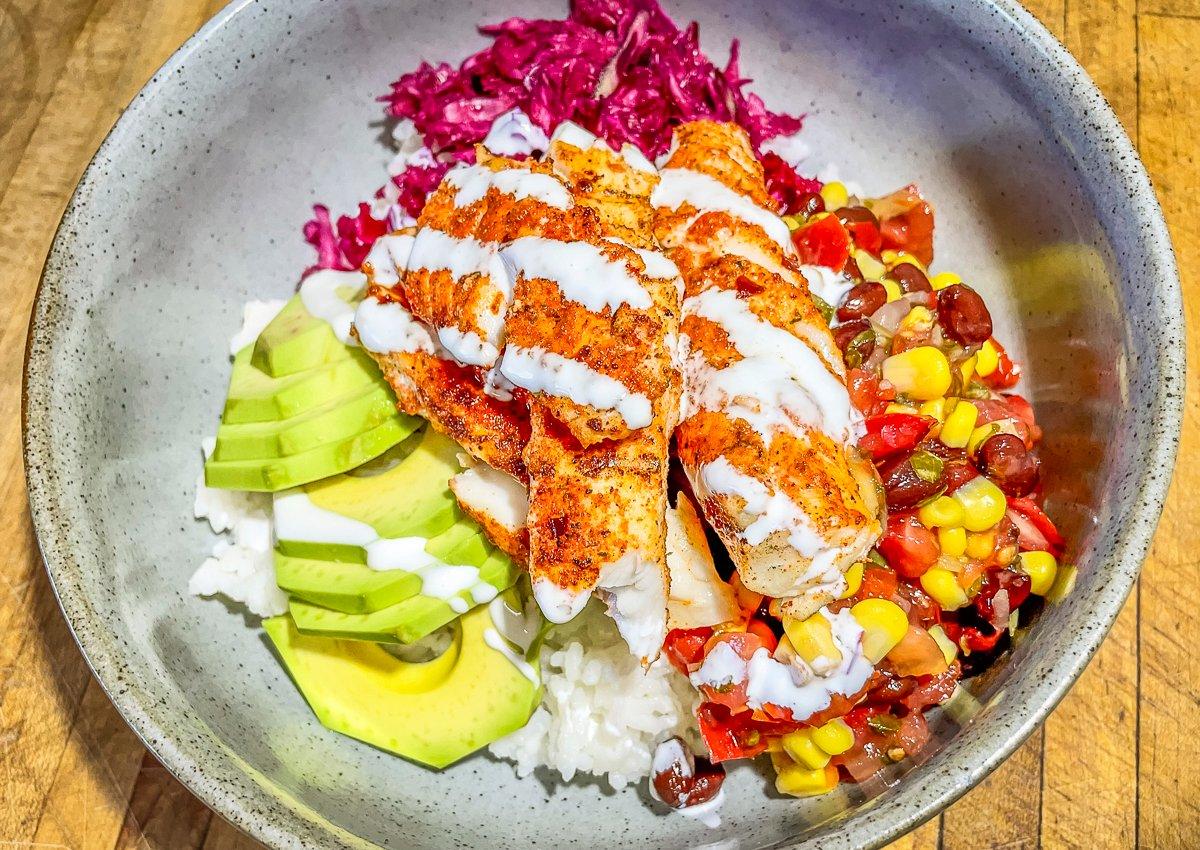 Besides being tasty, invasive carp are dangerously plentiful. If you've ever spent time on a Midwestern river or lake with an invasive carp problem and seen firsthand the schools of inchlong fry that stretch for hundreds of yards in every direction, then you have a good feel for just how invasive and fertile these fish really are. Without some means of control, they will rapidly overpopulate the waters they inhabit, pushing out native species like bass, crappies, bluegills, and catfish.
How can they be controlled? Recreational bowfishermen can help to control numbers on a given waterway, but the most effective way is through commercial fishing. For commercial fishing to be a viable option, there needs to be a market. If people would give the fish an open-minded chance, we'd see them at every supermarket and on every restaurant menu around. They are a cheap, nearly inexhaustible source of very tasty protein.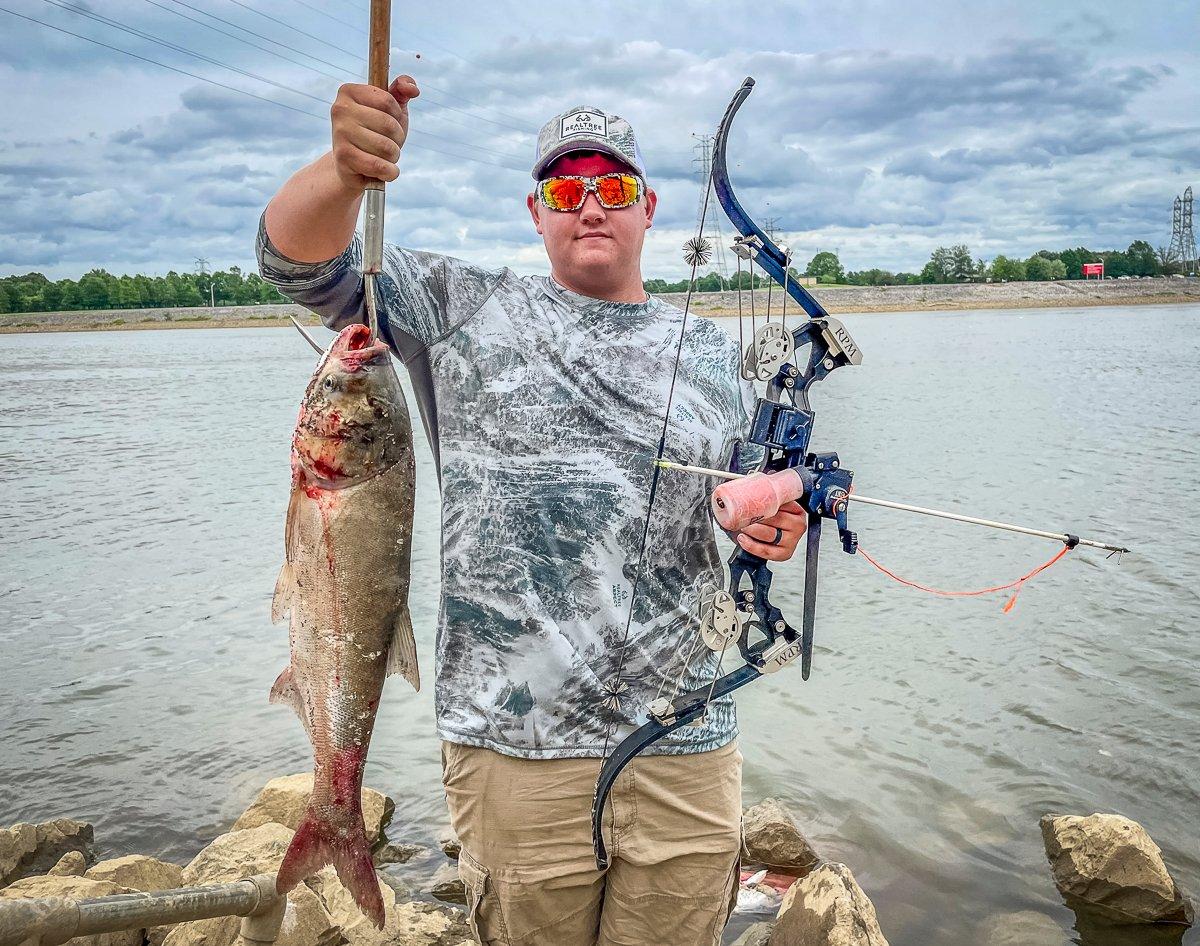 Like most fish, they will taste better if you remove the strip of dark red meat that lies on the outside of the fish, just beneath the skin. Simply fillet it away with a sharp knife. Now, I'm not suggesting that you forget about your favorite panfish and switch solely to these invasive carp for future meals — I'm just asking you to give them an honest chance. Several times, I've been a part of blind tastings where we fried both Asian carp and catfish from the same waters and served them side by side. Over and over, our guests chose the carp as the better-tasting option, so don't let the name throw you. Just give it a try, then decide for yourself.
For this recipe, we took boneless fillets of bighead carp, dusted them with our favorite taco seasoning, and grilled them until they flaked apart. We served them over a bowl of rice alongside a black been salsa and some sliced red cabbage marinated in apple cider vinegar.
Ingredients
2 pounds bighead or silver carp, filleted boneless
3 tablespoons of your favorite taco seasoning
2 cups shredded red cabbage, soaked overnight in a cup of apple cider vinegar
6 cups prepared white rice (2 cups raw)
2 sliced or cubed ripe avocado
Salsa
1 can black beans, rinsed
1 cup fresh or frozen corn
1 large tomato, diced
1 medium red onion, chopped
2 tablespoons cilantro, chopped
1/2 jalapeño pepper, chopped (optional)
Juice of 2 limes
Salt to taste
Cooking Instructions
Start the recipe the evening before by mixing the salsa ingredients in a glass or plastic container. In a separate container, pour the vinegar over the shredded red cabbage and toss. Cover and refrigerate both containers overnight.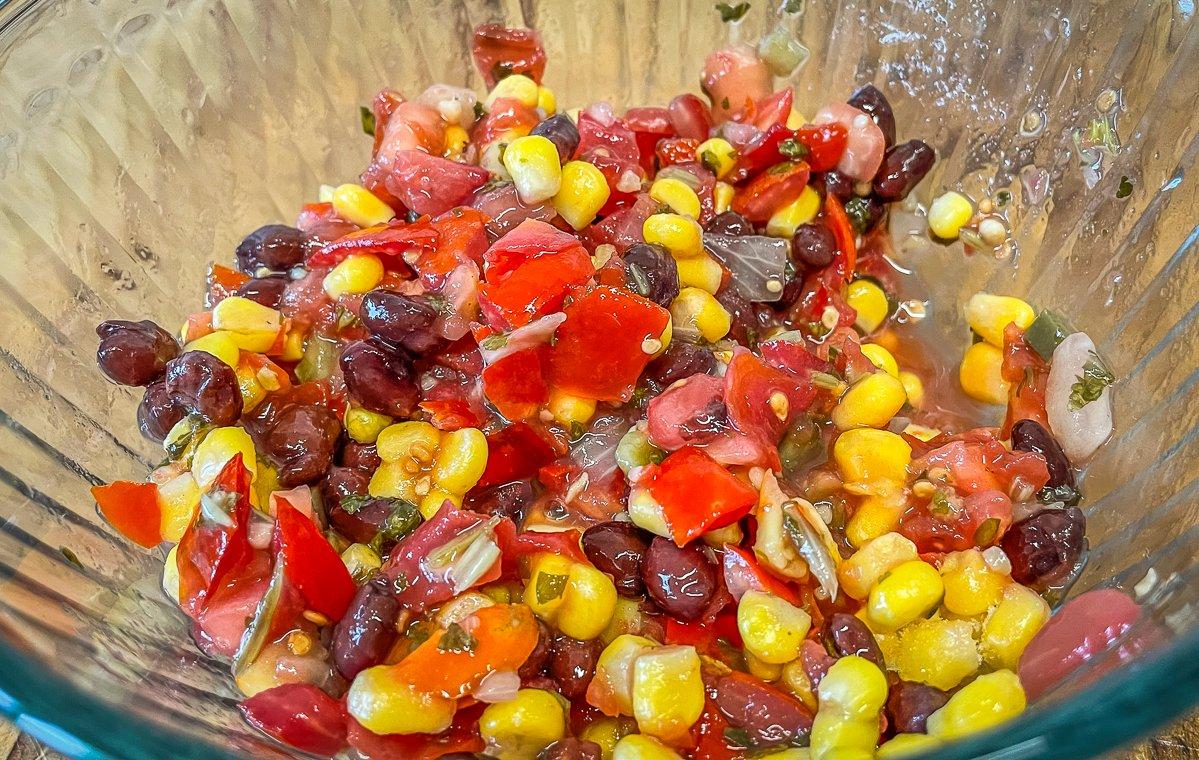 Grill at 350 degrees until the fish is flaky and cooked through, about 10 to 12 minutes depending on fillet thickness.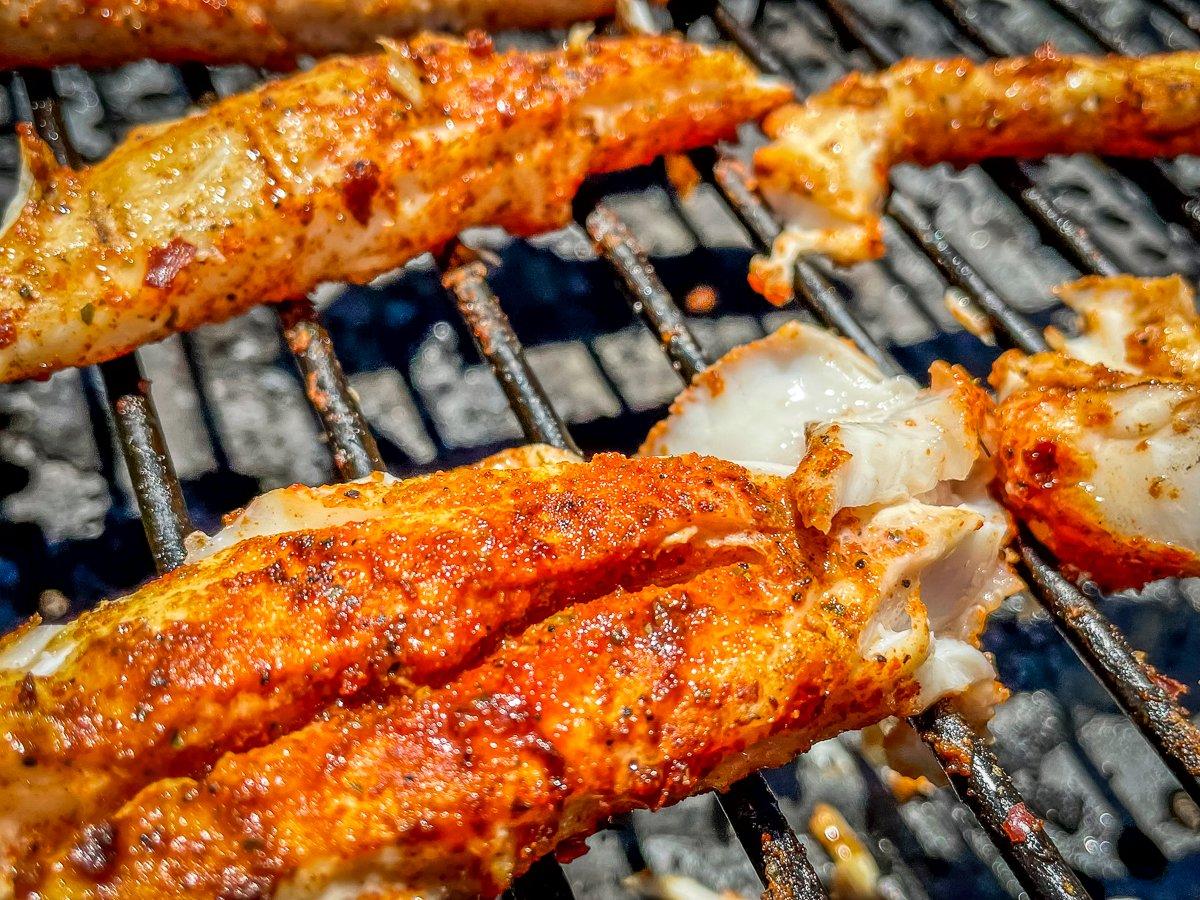 To plate, place a serving of rice in the bottom of a bowl. Top with a serving each of salsa, pickled red cabbage, and avocado. Put a serving of grilled fish in the center of the bowl. Drizzle over sour cream or Mexican crema.