Spinach-and-Artichoke-Dip-Stuffed Venison Backstrap Recipe
It might be a toss up around here over which is the more popular dish, spinach and artichoke dip or grilled backstrap. This recipe combines the two by butterflying a section of backstrap, topping it with a mixture of cream cheese, chopped spinach, chopped artichoke hearts, and shredded parmesan cheese. The backstrap gets rolled, then heads to the Traeger grill to cook until the center reaches 140 degrees.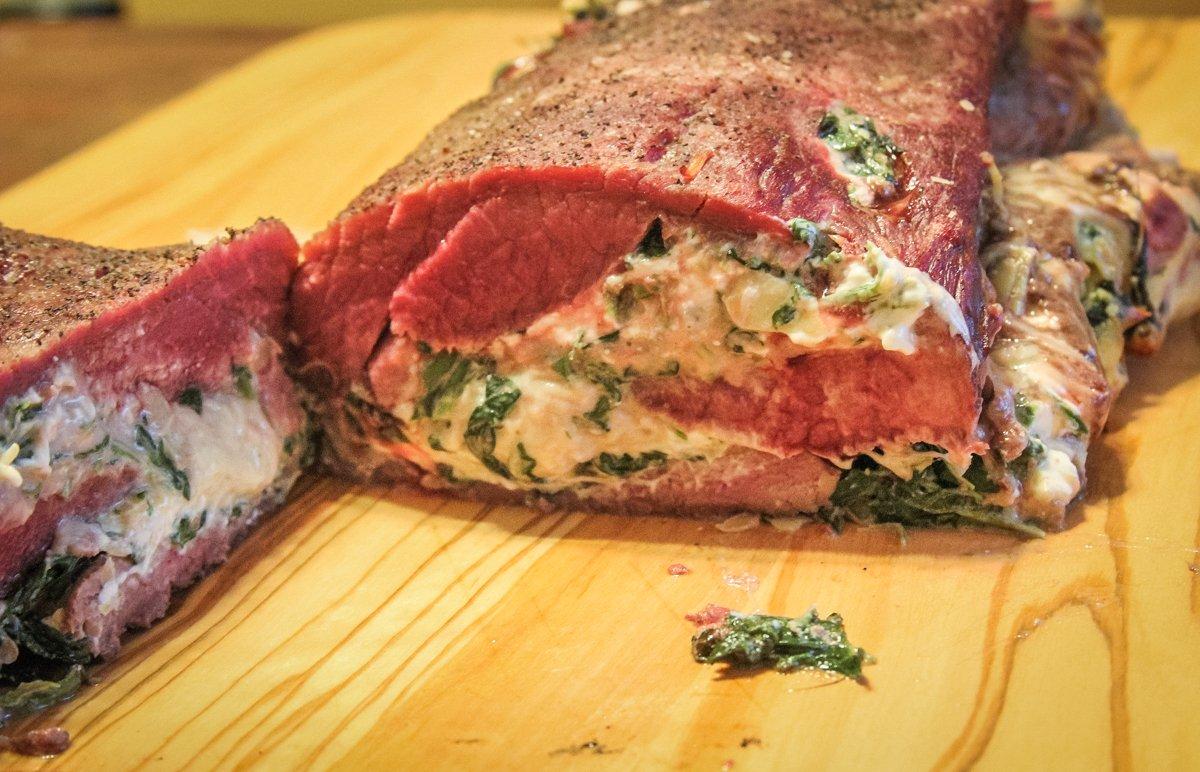 Next, start another slice about 1/2 inch beyond the ending point of your first cut. Repeat the slicing action, allowing you to fold the backstrap out flat. Don't worry if you slice all the way through the backstrap in a spot or two, it will still roll back up. If your backstrap came from a large buck, you might be able to get a fourth slice, just make it fold out in an even thickness.
Ingredients
1 section of backstrap, 2-3 pounds
2 8-ounce blocks of cream cheese, softened
1 14-ounce can artichoke hearts, chopped
1 10-ounce package of frozen chopped spinach
1 cup shredded parmesan cheese
Salt, pepper, garlic powder
Cooking Instructions
Chop the artichoke heart into small pieces.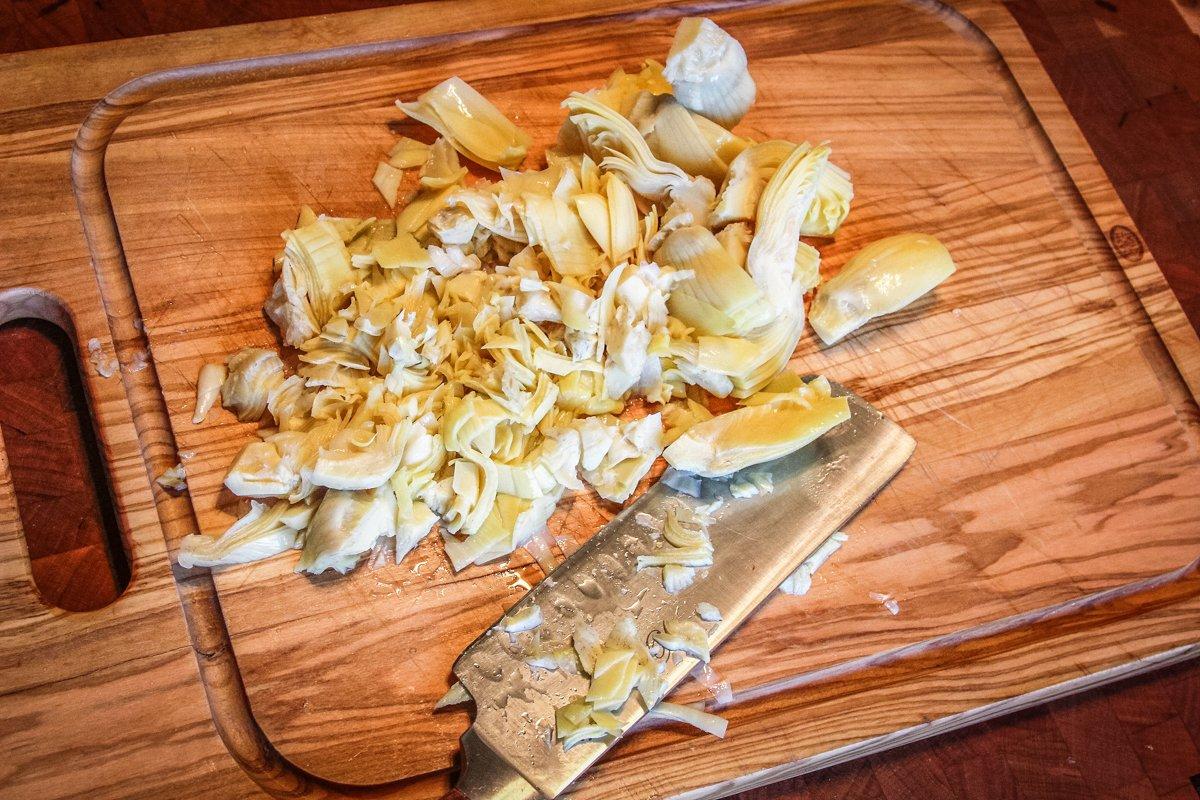 Spread the cream cheese mixture evenly over the butterflied backstrap. Spread the parmesan cheese over the cream cheese mixture. Lightly season with salt, pepper, and garlic powder.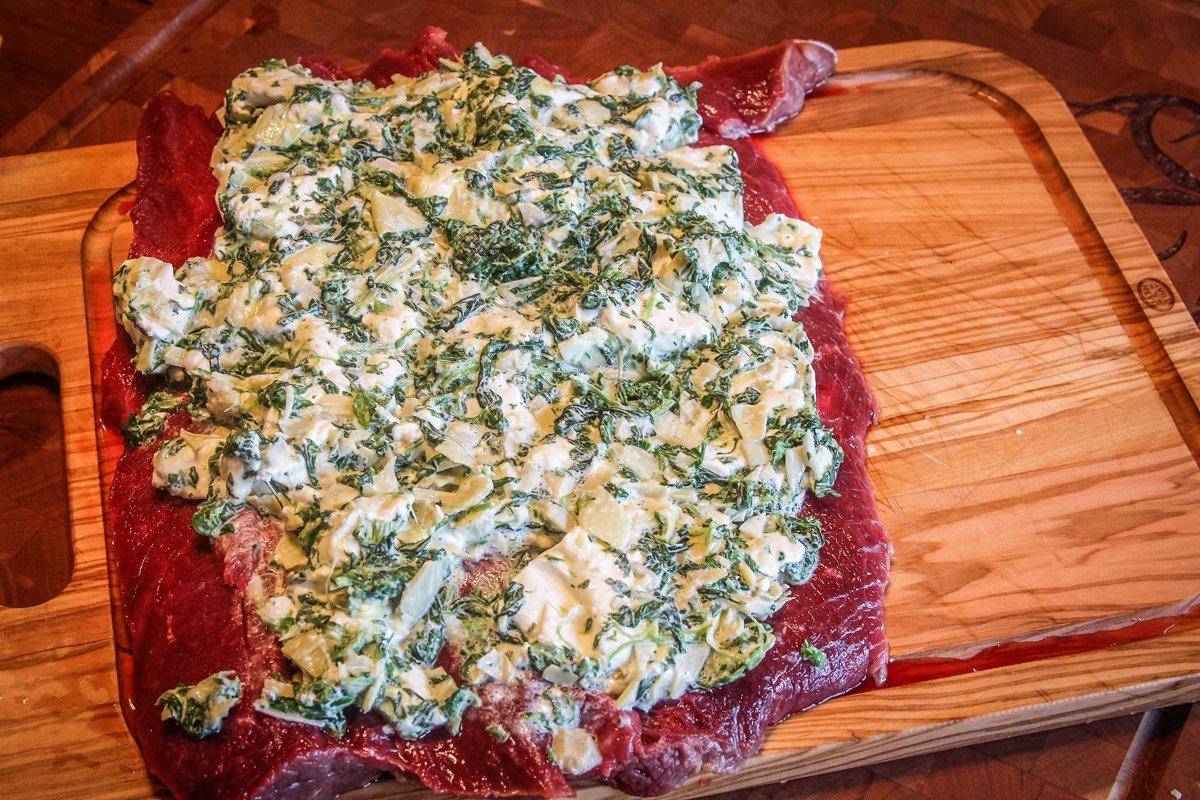 Season the roll well on the exterior with salt, black pepper and a light sprinkle of garlic powder.
Grill at 350 degrees for 45 minutes or until the internal temperature reaches 140 degrees.
Slice across the grain into half-inch thick slices.