St. Patrick's Day: An Irish Venison Stew
Traditional Irish Stew is a thick and hearty concoction chock full of meat, onion, potatoes and root vegetables. We add a bit of cabbage and fresh rosemary to ours for some Irish green. I like to cook this dish in a Dutch oven or other heavy, oven-safe pot with a tight fitting lid. Start it on the stove top to sear the venison, then transfer it to a 300-degree oven to finish.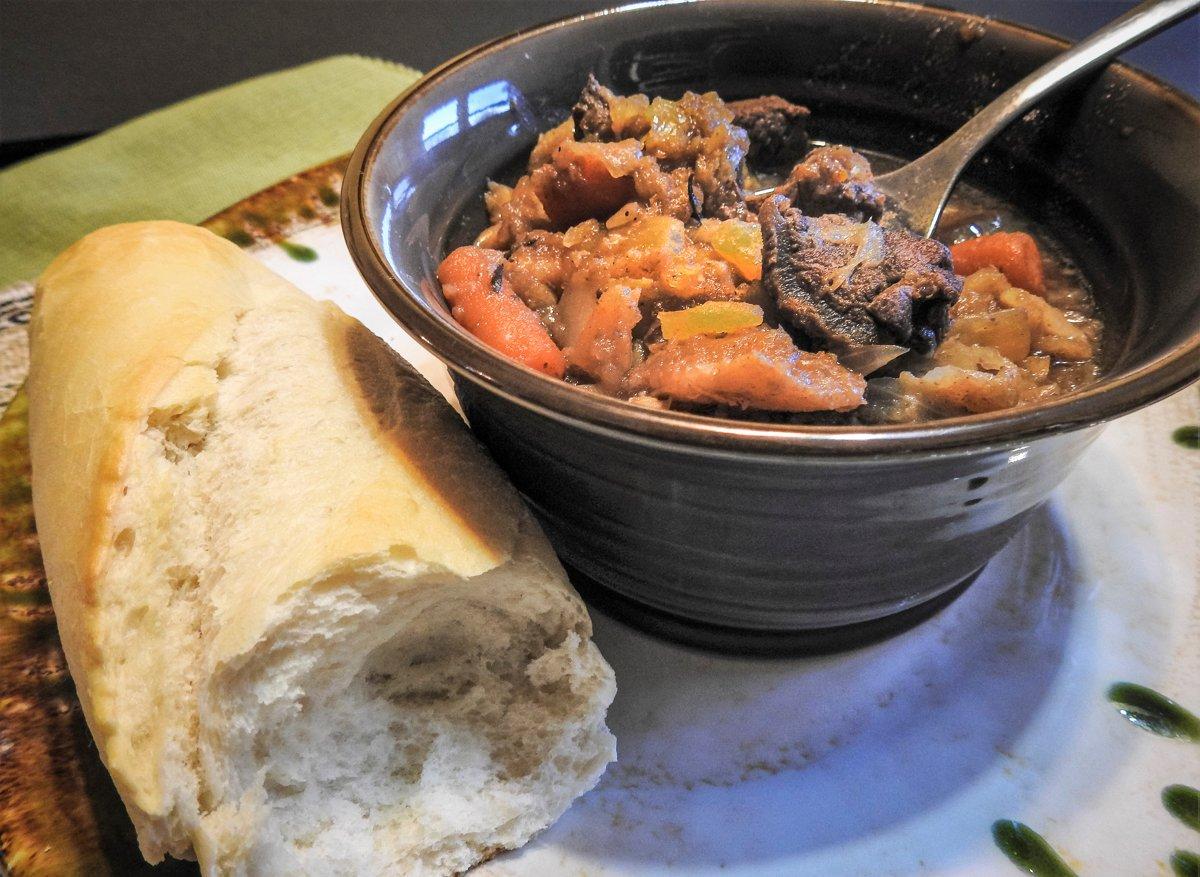 Ingredients
2 pounds of venison, cubed into bite sized pieces
3 medium potatoes, bite-sized, skin on
2 onions, quartered
2 parsnips, peeled and cut into bite sized pieces
2 large turnips, cut into bite-sized pieces
2 cups baby carrots, or two large carrots cut into two-inch pieces
1/2 head of cabbage, quartered
2 sprigs fresh rosemary
1 Guinness or other Irish stout beer
32 ounces beef broth
salt and pepper to taste
Cooking Instructions
Heat a quarter-inch of oil in a Dutch oven or heavy pot over medium-high heat. Brown the venison well on all sides. Salt and pepper the venison. Add all chopped vegetables, except cabbage. Stir the mixture well to evenly incorporate the meat throughout the vegetables.