Stir-Fried Spicy Wild Pork
A good stir fry is hard to beat. I like to do them in my Lodge cast iron wok over a gas burner out on the patio so that I can get traditional wok temperatures without smoking up my kitchen.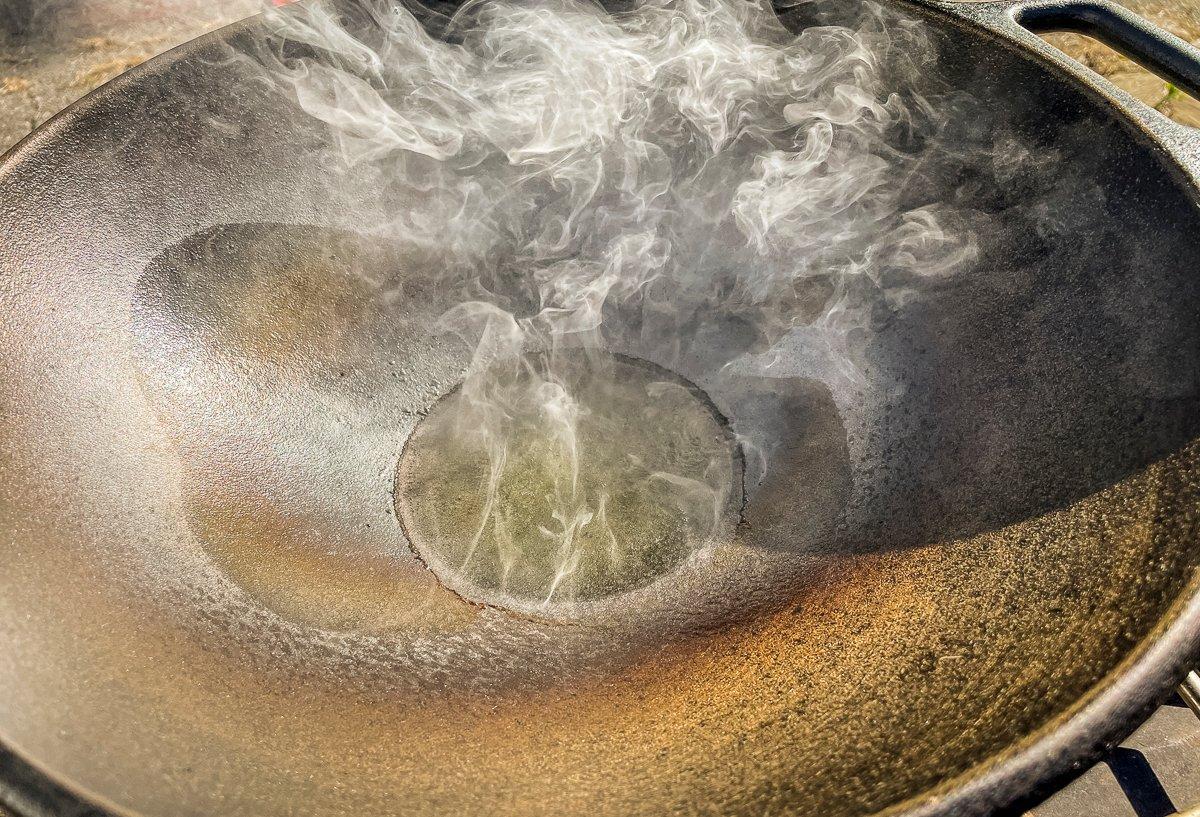 For this recipe, we used loin from an east Texas wild pig sliced into thin strips. You can also use belly or shoulder. We stir fried the pork with baby bok choy cabbage, snow peas, and green onions. For a bit of heat, we added a few Thai chili peppers. If you don't like that much spice, leave them out or substitute a few chili flakes.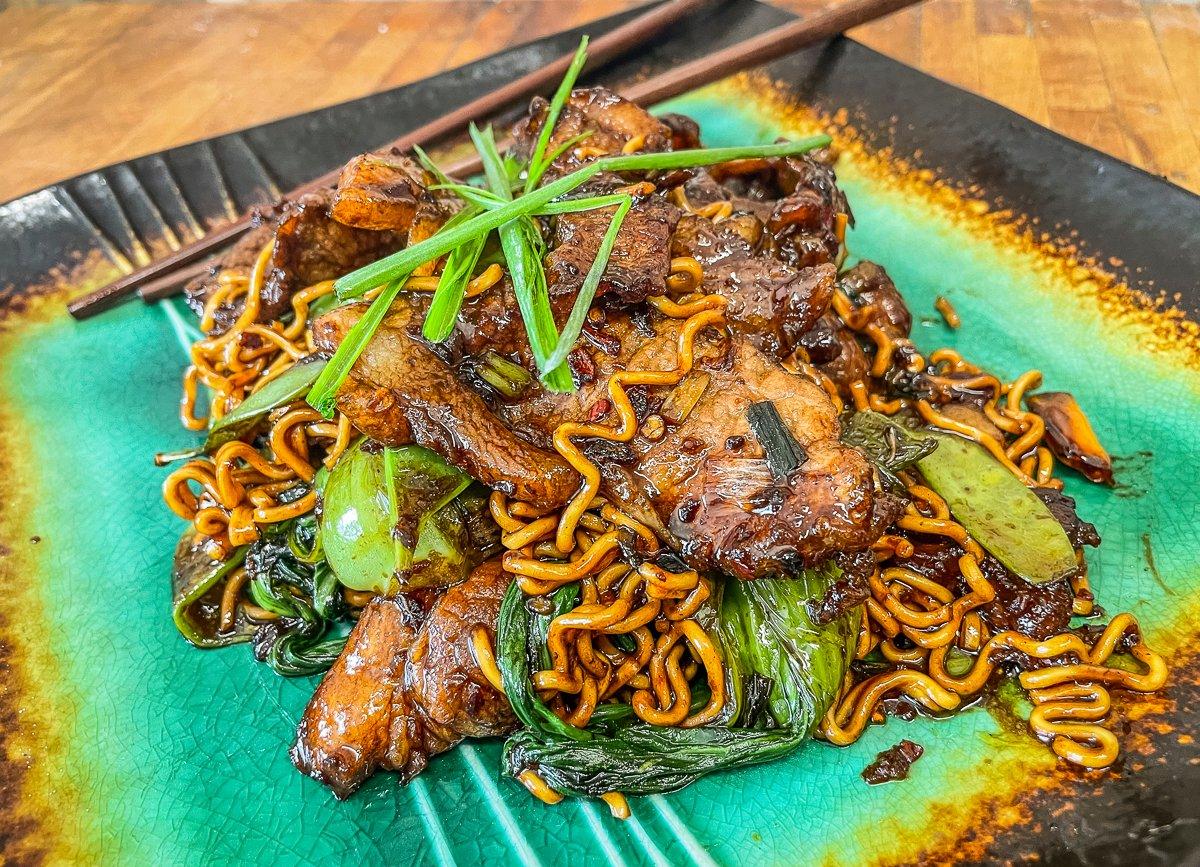 The recipe includes a few specialty ingredients like garlic black bean paste, tamarind paste, and chili crisps. You can find these in most large supermarkets or Asian grocery stores. If you don't have those, just order them online. You will find them handy for all sorts of recipes.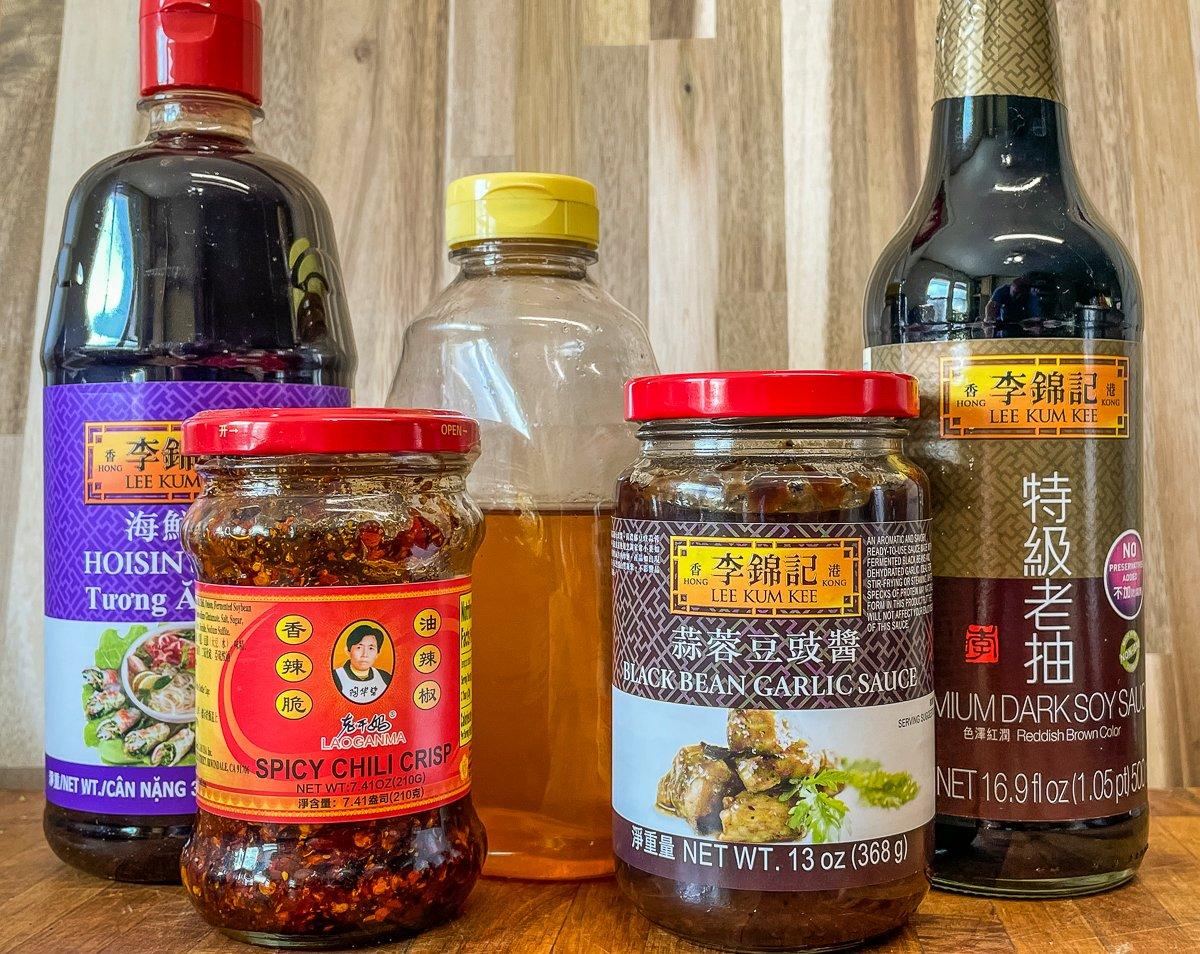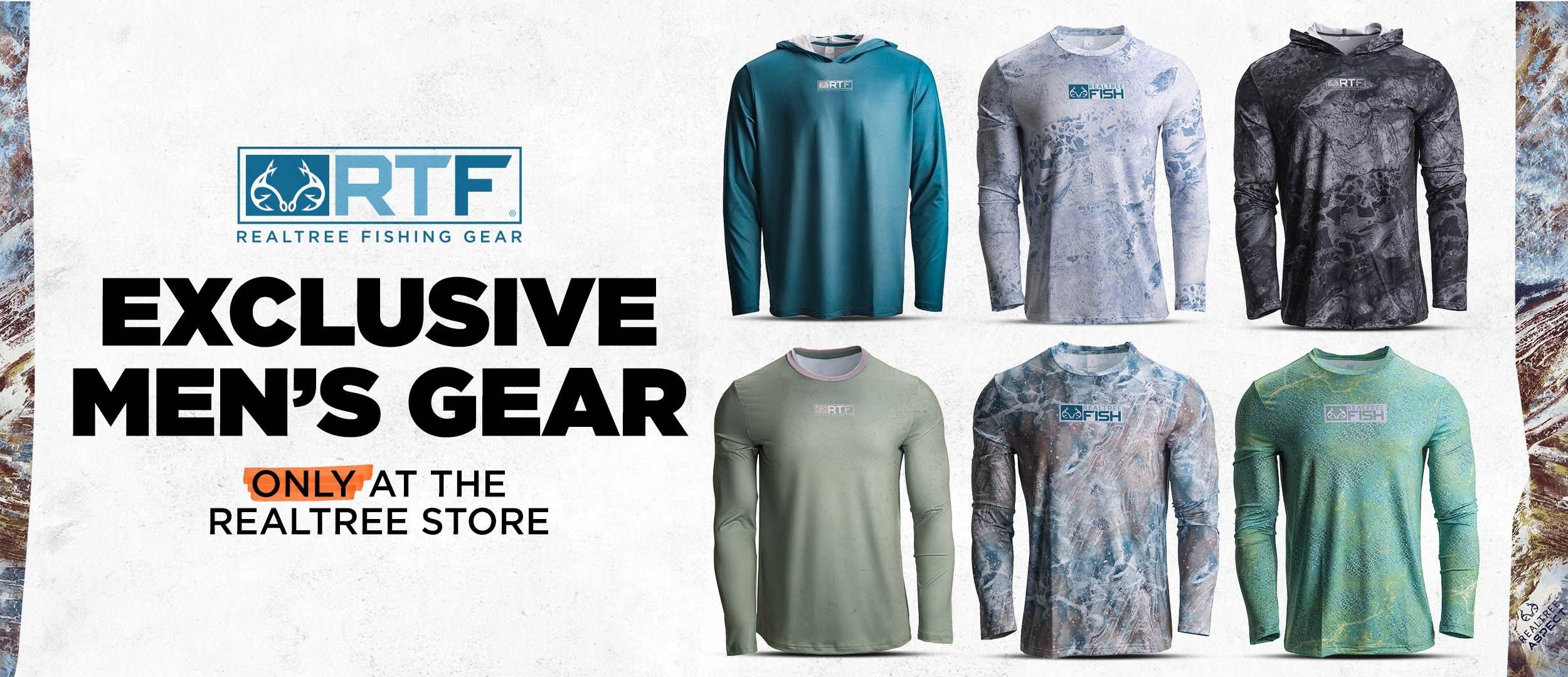 Ingredients
2 pounds wild pork cut into thin strips
2 cups snow peas
2 cups baby bok choy cabbage
3-5 green onions, diced (plus 1 more cut into strips for garnish)
1-3 Thai chili peppers, chopped
½ cup Hoisin sauce
¼ cup soy sauce
2 tablespoons honey
1 tablespoon freshly grated ginger
1 tablespoon tamarind paste
1 tablespoon garlic black bean paste
1 tablespoon chili crisps
9 ounces Ramen style noodles, cooked
Cooking Instructions
Gather vegetable ingredients, sauces, and seasonings. A good stir fry moves fast and you won't have time to search for and measure ingredients.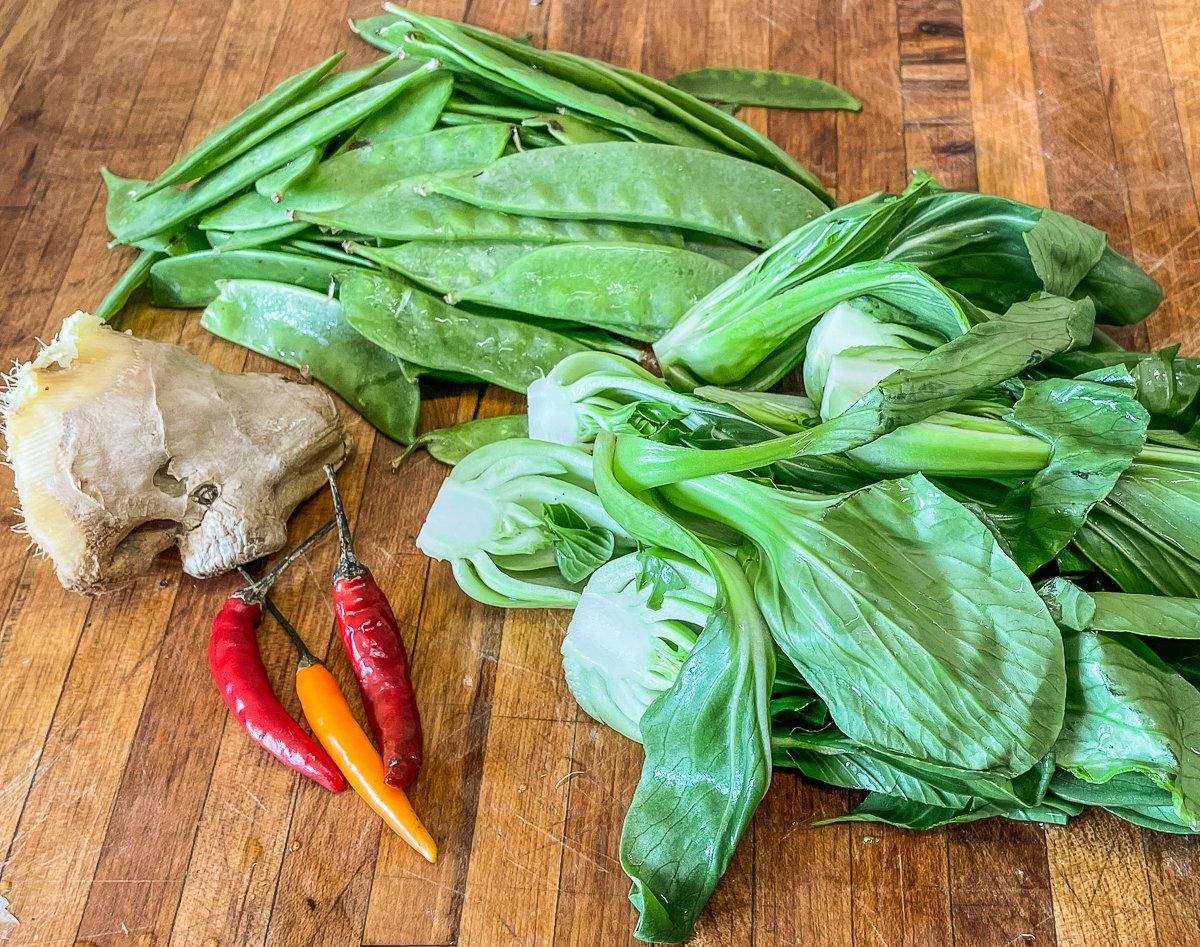 Slice the pork into thin strips, against the grain for tenderness.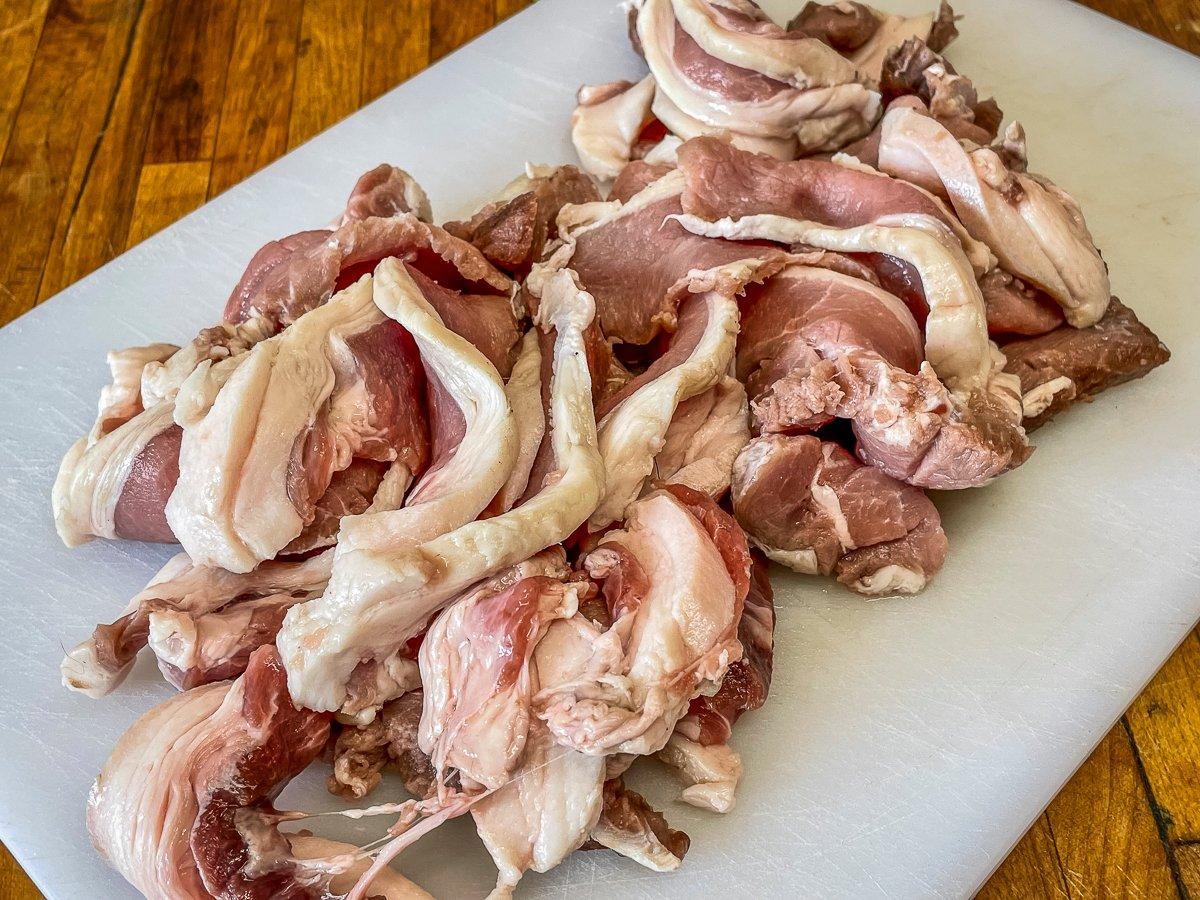 Heat three tablespoons of vegetable or peanut oil in a wok over high heat. Add the pork, in batches, stir frying until cooked through. Move pork to a warm plate.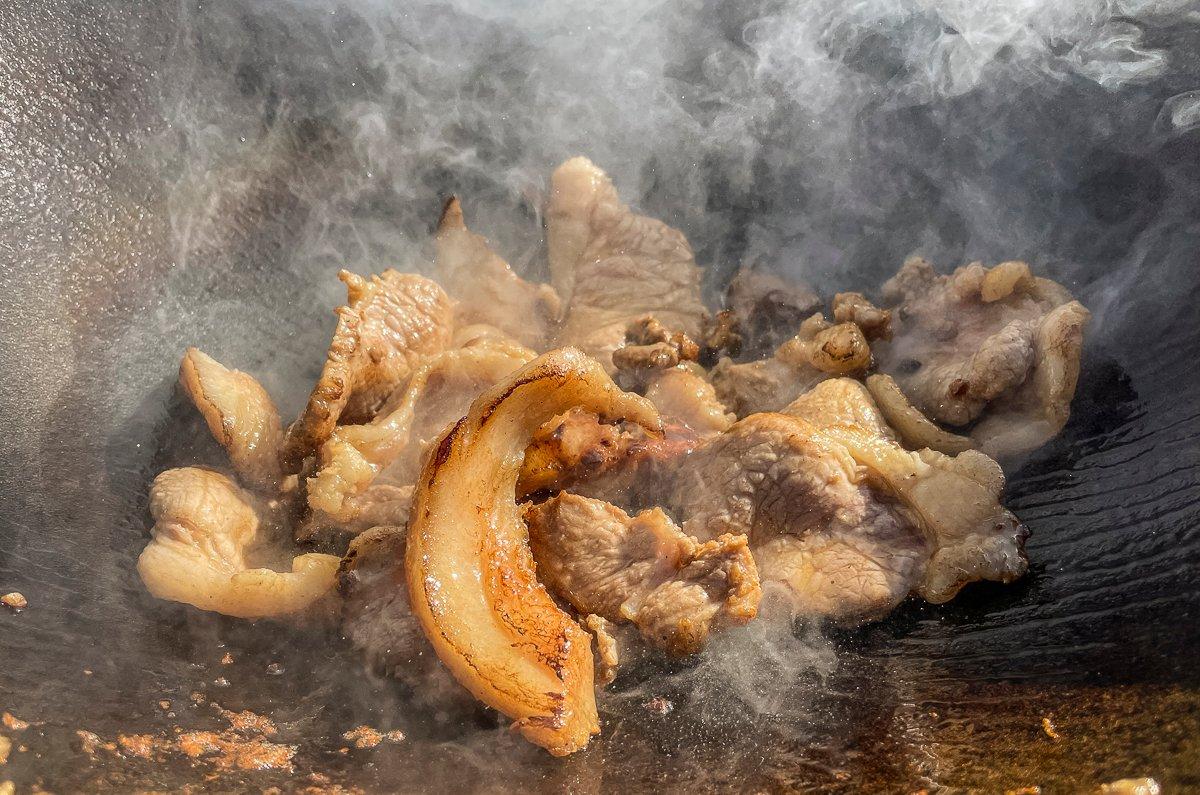 Add additional oil, if needed. Stir fry the vegetables until cooked through — but still crisp.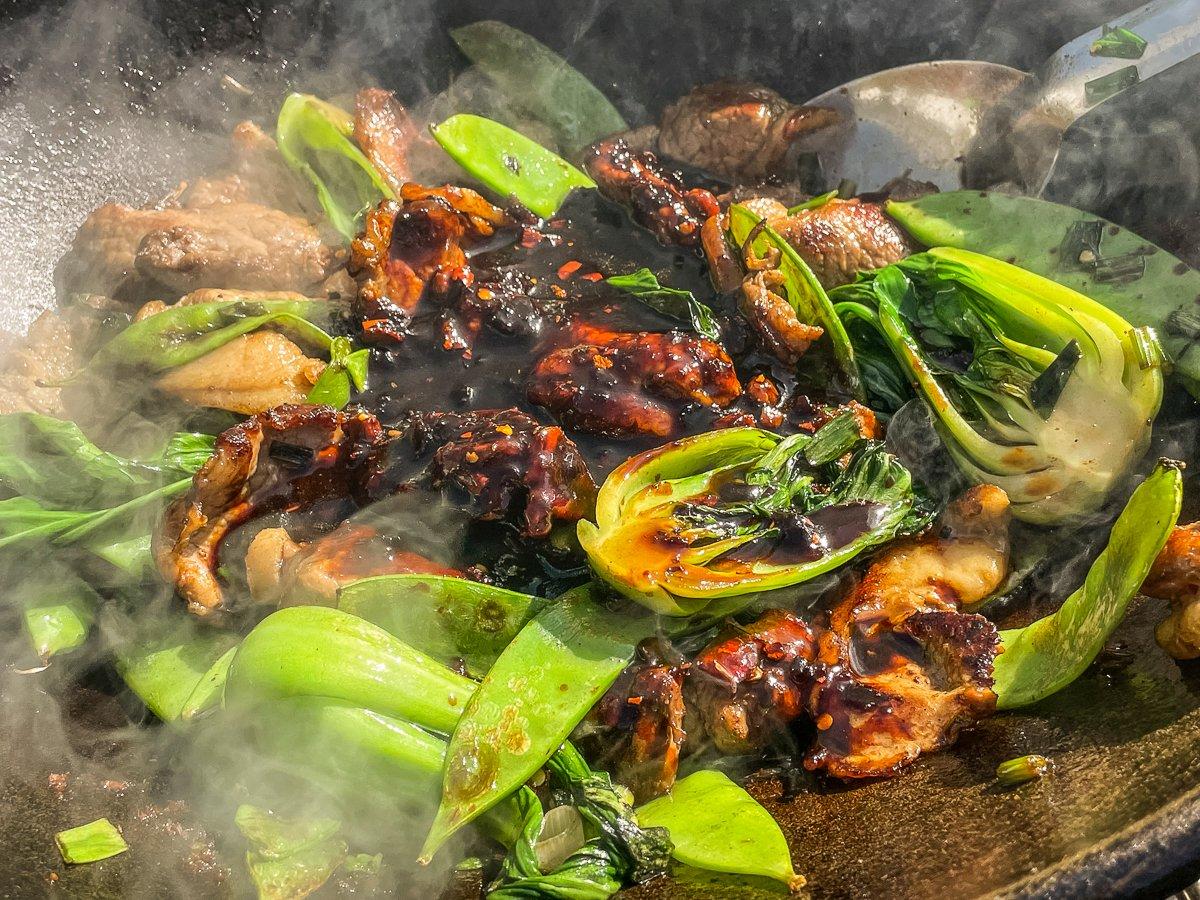 Return the pork to the wok and add the remaining ingredients except noodles. Stir to combine and thicken the sauce. Add the cooked noodles and toss to blend. Top with fine strips of green onion.