Stir Fried Venison with Fresh Chanterelle Mushrooms
It has rained every day this summer in Kentucky. Well, maybe not every day, but way more than normal. Hay hasn't been cut, food plots either aren't out or exist only as a few yellowed plants here and there among the weeds.
Been a good year for mushrooms, though. I went foraging today with Joe Lacefield, a biologist with the Kentucky Department of Fish and Wildlife, to look for chanterelles, a new mushroom for me but one of his favorites. We found them too, three different species including smooth chanterelles, dainty little red cinnabars, and the easy-to-spot yellows.
Safety note: Before going foraging for mushrooms on your own, get yourself a very good mushroom ID book and study up. Better yet, do what I did and go with an experienced forager.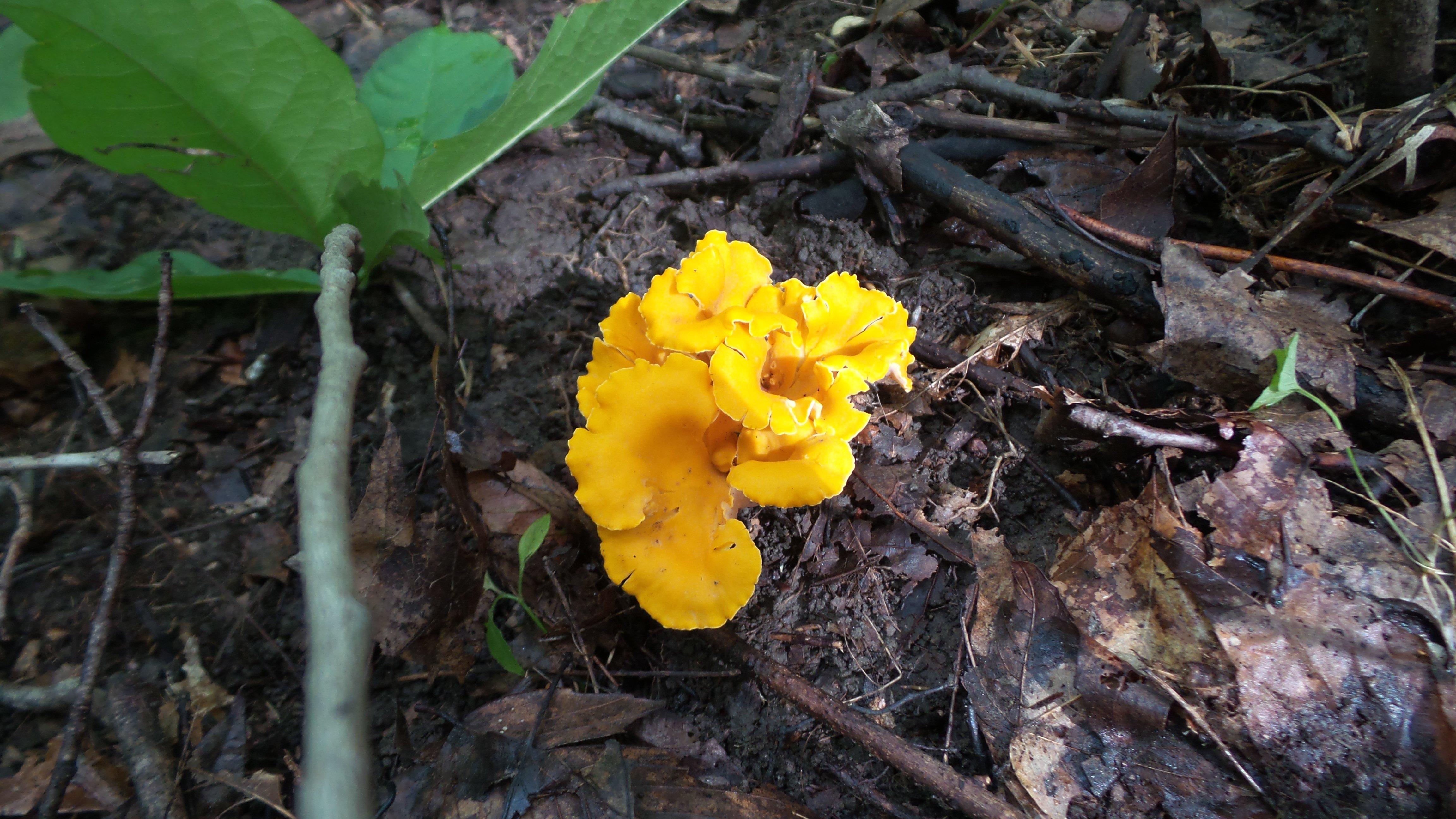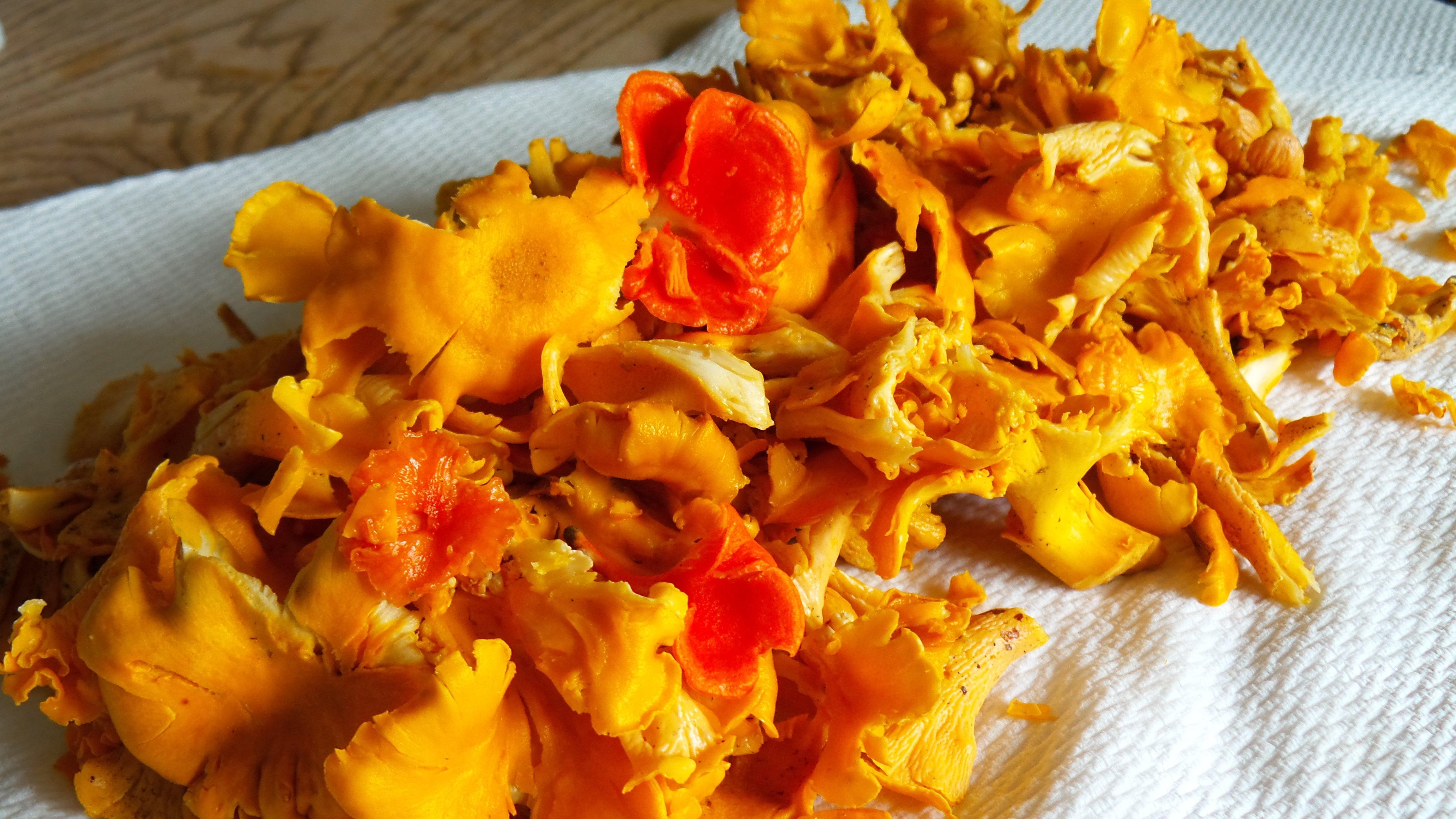 One of the drawbacks to stir frying at home is not being able to get your wok up to the red hot temperatures available on the commercial gas ranges at Chinese restaurants. Get around this by moving your wok outdoors to your propane burner or turkey fryer.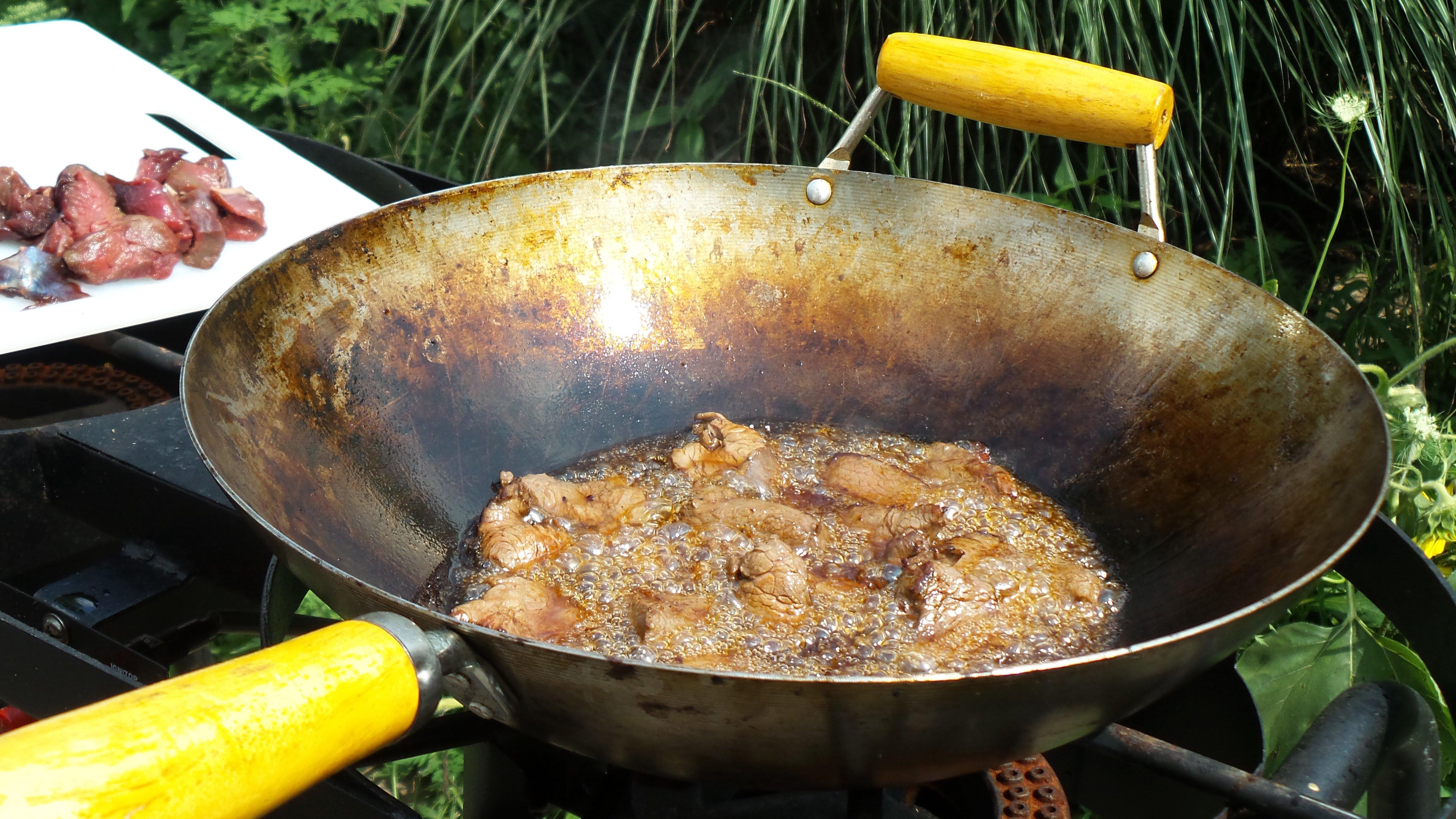 Once you are working with the same red-hot oil temps as the pros, take a tip from them and have everything cut, prepped and ready to go before you start the cooking process. There won't be time to go running back to the kitchen once you begin to stir-fry. Cook the food in batches so you don't overcrowd the wok and cool the oil temperature. Transfer the cooked food into a nearby bowl. Once everything is cooked, move it back to the wok and season the dish.
Ingredients
2 pounds venison steaks, cut into thin strips
1 pound chanterelle (or your favorite) fresh mushroom
1 pound of snap peas
8 ounces water chestnuts
1 tablespoon fresh ginger, grated
1 tablespoon garlic, minced
1 teaspoon Chinese Five Spice Powder
1 tablespoon salt
2 tablespoons soy sauce
1 teaspoon fish sauce
Cooking Instructions
Begin by adding ½ cup sesame oil to your wok over high heat on a gas burner. Once the oil begins to smoke, begin stir-frying your venison strips, a few at a time, until all of the meat is done. With oil this hot, it will only take a few seconds (30-45) per batch for the venison to be done. Transfer each batch into a bowl as it finishes. Once all of the venison is cooked, drain some of the oil from the wok and add the peas. Fry for two to three minutes until the peas are just cooked through but still crunchy.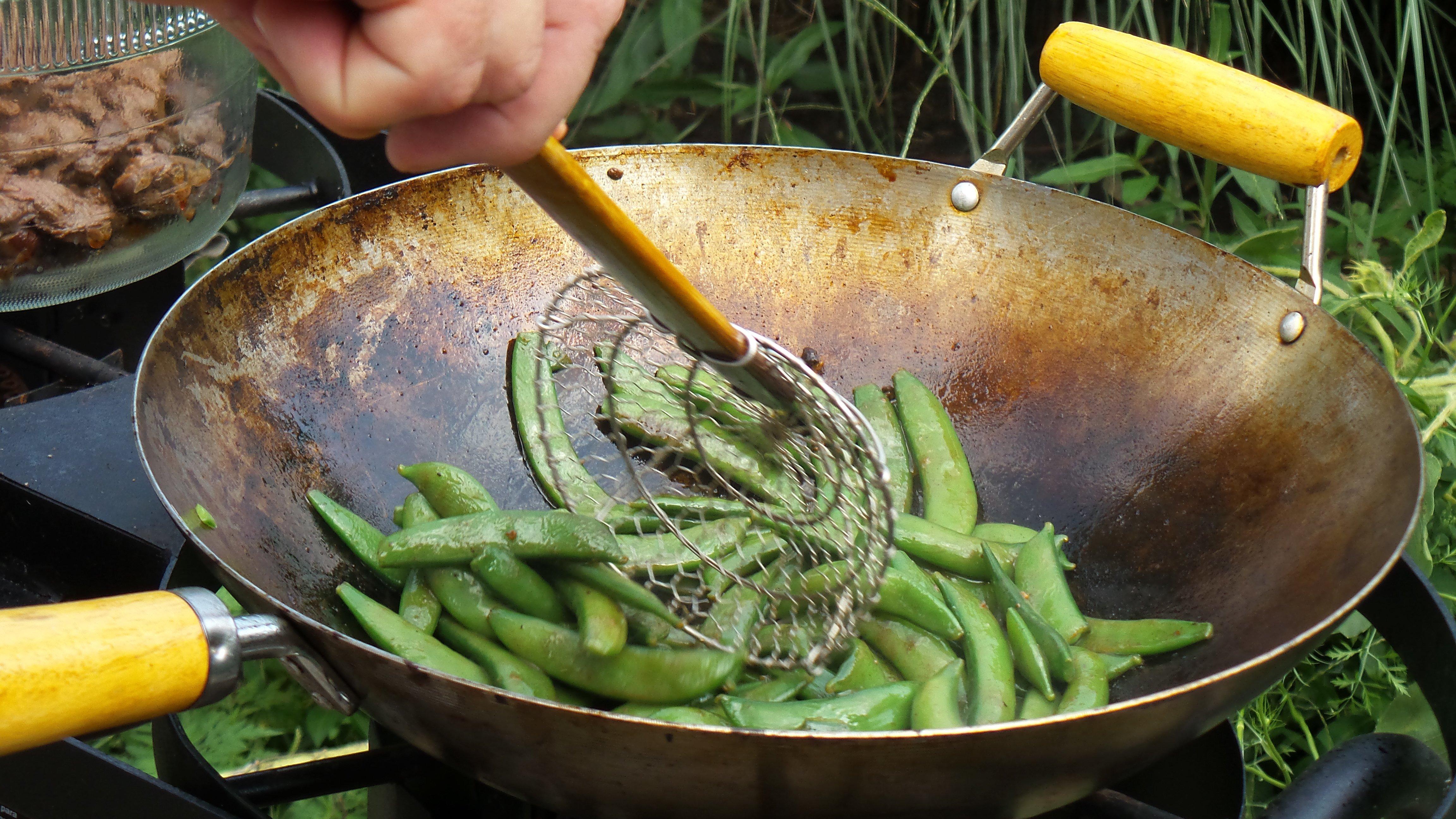 Add the meat and peas back to the wok with the finished mushrooms then add all of the seasonings and the water chestnuts. Stir another three to four minutes to cook the garlic and ginger and distribute the seasonings throughout the pan. Serve the stir fry over rice or Udon noodles.