Strawberry Cream Cheese Campfire Pies
S'mores suck. They are messy, they don't taste like much, and someone always ends up covered in flaming marshmallow. When it comes to camp desserts, or just about any meal for that matter, it's hard to beat a cast-iron pie tin.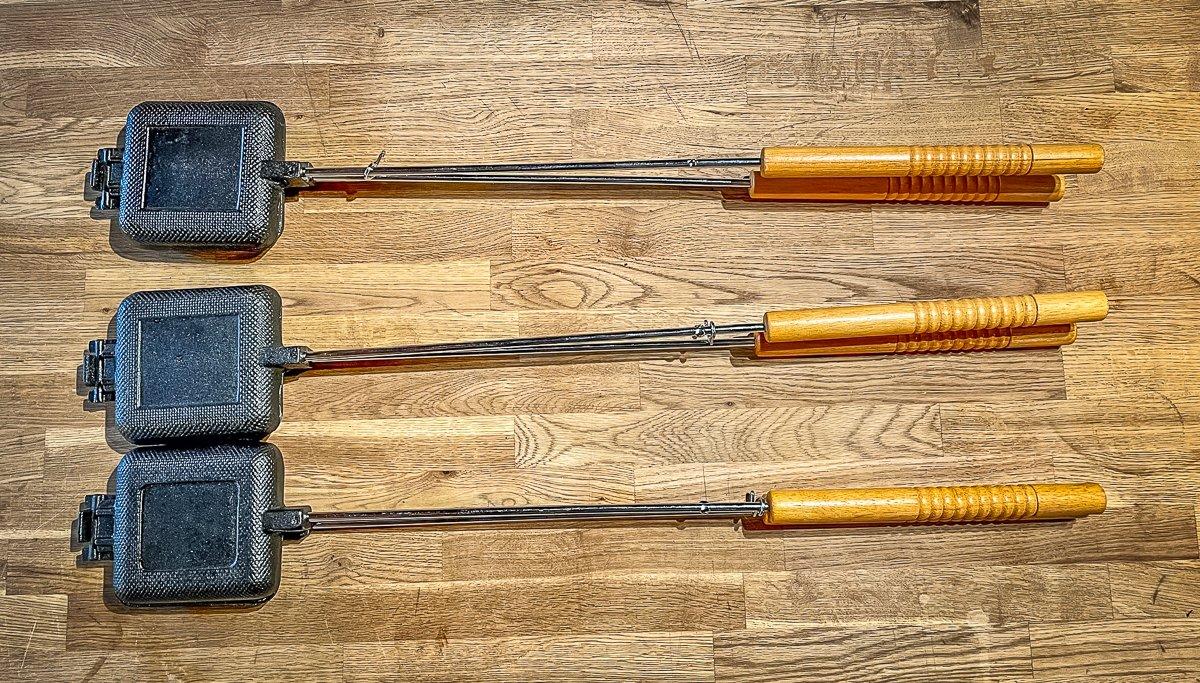 Canned biscuit dough makes the perfect crust. The larger, say grand sized, canned biscuits work best to fully fill the pie tin. You will need two biscuits per pie. Fill the pies with your favorite fruit. We used sliced fresh strawberries and a bit of sweetened cream cheese for these. For an even sweeter treat, dust the finished pies with powdered sugar or drizzle with honey while they are still warm.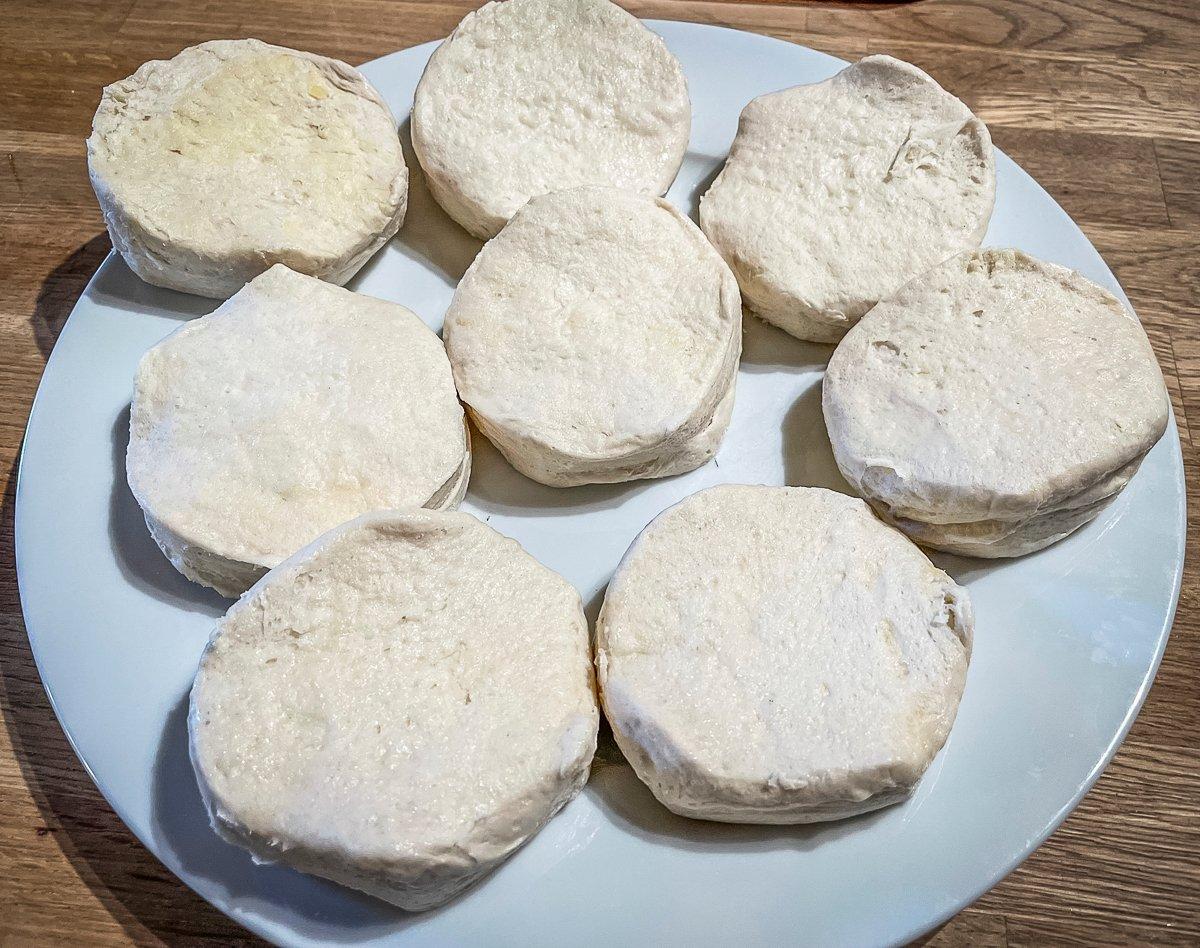 Ingredients
1 can of large-sized canned biscuits
Nonstick cooking spray
Filling
16 ounces strawberries, sliced
Two 8-ounce blocks of cream cheese, softened
1 cup powdered sugar, plus more for dusting
1 tablespoon lemon juice
Cooking Instructions
Start by slicing the strawberries. If you don't have strawberries, you can substitute your favorite fruit like blueberries, blackberries, raspberries, or even sliced apples or peaches.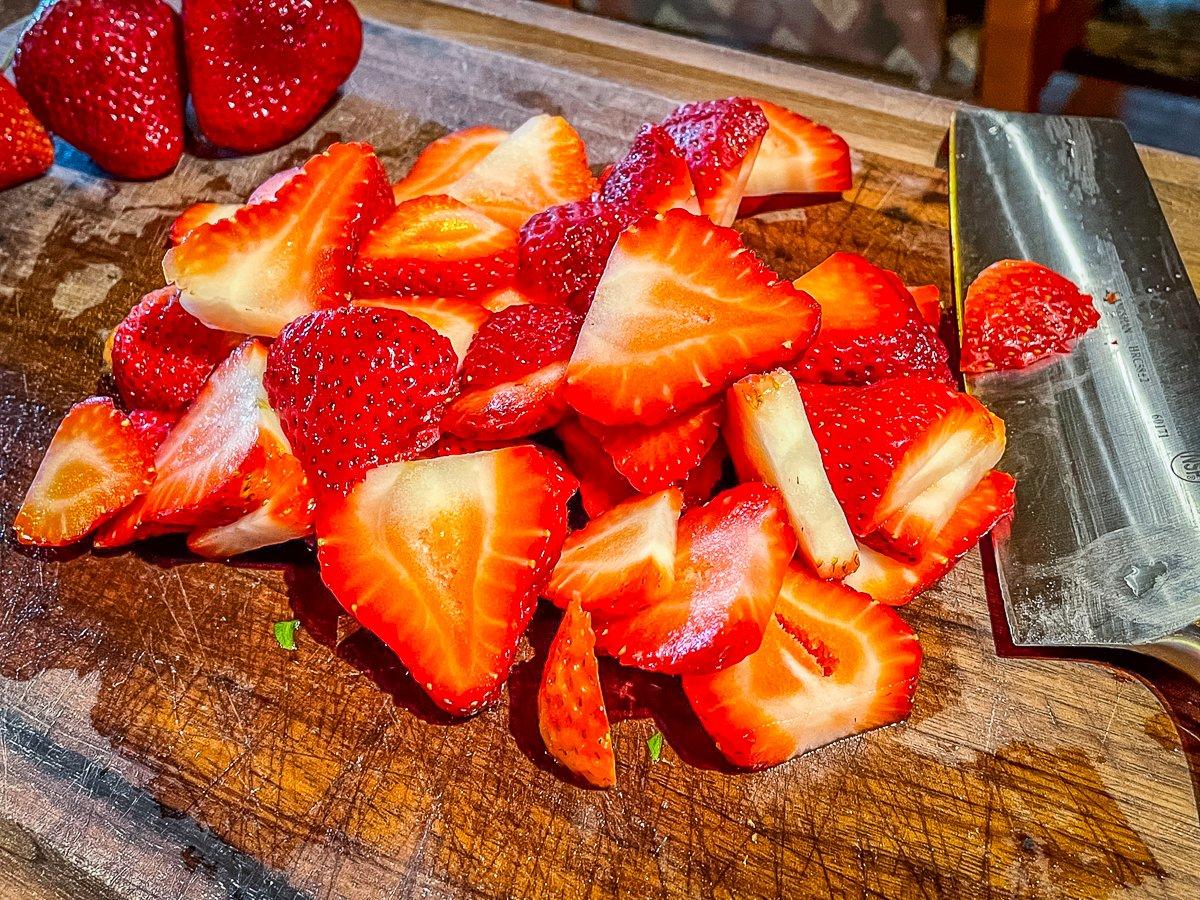 Spritz each side of the pie tin with nonstick spray. Use your hands to stretch a biscuit out into a roughly square shape large enough to cover one side of the tin. Push the dough into the pan, making sure it reaches the edge so that the top and bottom dough pieces touch as the pies cook. Repeat the process with the opposite side.
Spread a layer of sweetened cream cheese over one side of the dough, leaving a thin strip of bare dough all the way around. Pile on your fruit filling of choice over the cream cheese. Fold the two sides of the pie tin together and clip the handles.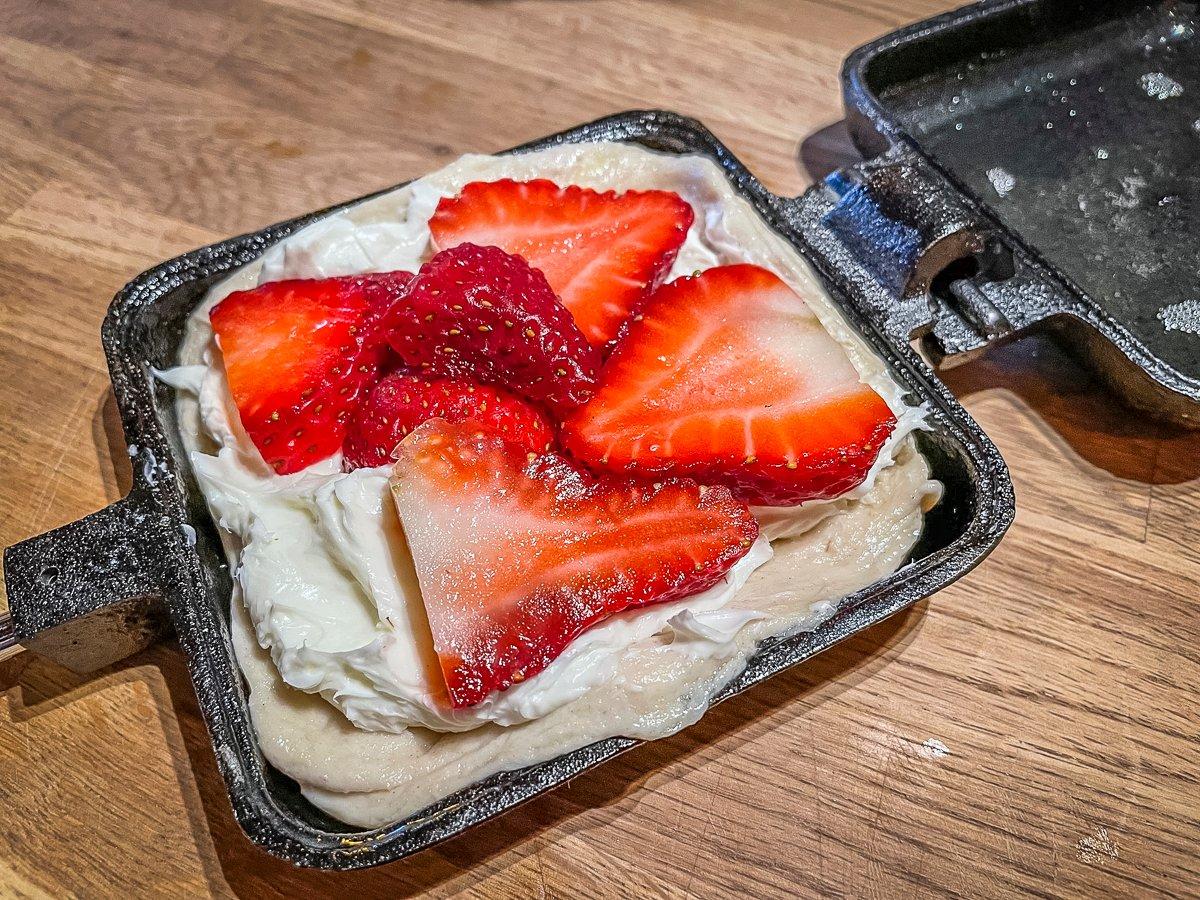 Open the pie tins and check for doneness. If the crust is golden brown and the pies look finished, pull them from the tin and cook another. We usually run three to four tins at a time so that everyone can eat together.
Sprinkle the warm pies with additional powdered sugar or drizzle with honey before serving.