Strawberry Rhubarb Roasted Wild Pork
It's no secret that wild pork, especially older hogs, can be a little gamey in flavor. When I saw the idea for this recipe on TasteofHome.com, I knew instantly that it could be adapted to tame even the wildest tasting wild pig. I used bellies and tenderloins for this one, but any cut of pork will work. If you are using a ham from an older pig, just cut the cubes a bit smaller so they cook until tender in the same amount of time.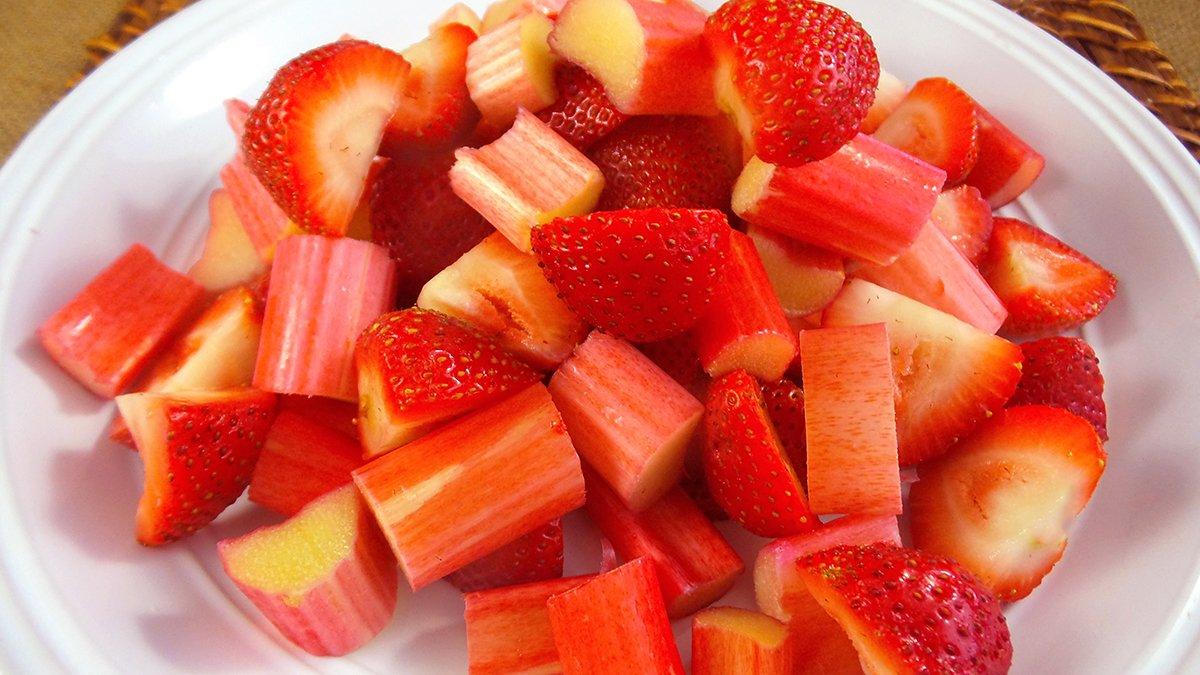 Since this recipe cooks in a Dutch oven, it will also make a great camp meal. Make the sauce at home ahead of time and store it in an airtight plastic container in the cooler. When you are ready to eat at camp, just brown the seasoned pork in a bit of oil in the Dutch oven, then pour over the pre-maid sauce and put the lid on the pot. Let it simmer slowly while you are out and about and come back to a delicious meal.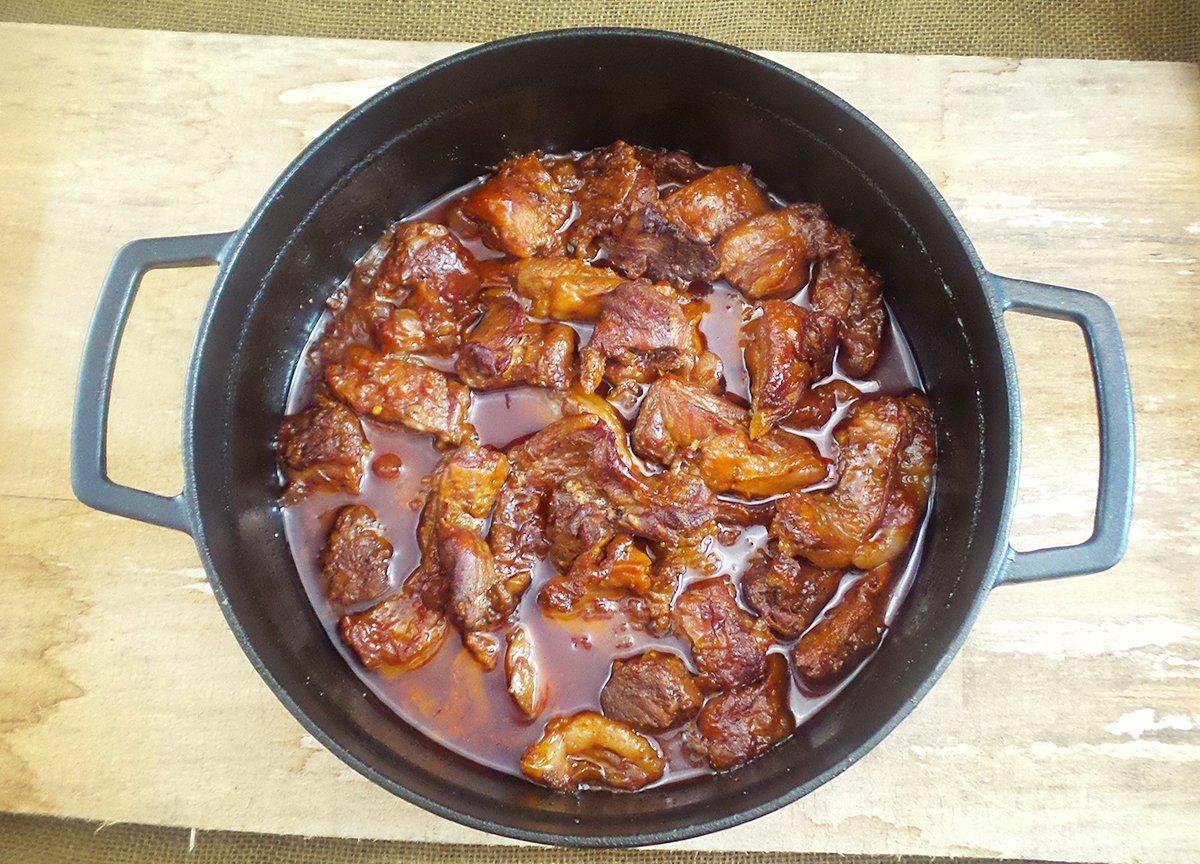 Remember, with all wild pork (and bear), always wash your hands and equipment well with hot soapy water after contacting raw meat to avoid any parasite transfer.
Ingredients
2 teaspoons salt
2 teaspoons paprika
1 teaspoon coarsely ground pepper
3 to 4 pounds boneless wild pork, cut into chunks
SAUCE:
3 cups sliced fresh or frozen rhubarb, cut into roughly one-inch pieces
2 cups fresh strawberries, halved
2 to 3 tablespoons oil
1 medium sweet onion, chopped
1 cup packed brown sugar
1/2 cup ketchup
1/2 cup red wine vinegar
1/2 cup bourbon
1/4 cup soy sauce
1/4 cup honey
2 tablespoons Worcestershire sauce
2 teaspoons garlic, finely chopped
1 teaspoon crushed red pepper flakes
salt and pepper to taste
Cooking Instructions
Preheat oven to 325. Season pork with salt, pepper, paprika. Refrigerate while you prep the sauce base.
In a large saucepan, combine the strawberries and rhubarb. Cover with water and bring to a boil. Boil for 8 to 10 minutes and drain water. Mash the strawberries and rhubarb together and set aside.
In the Dutch oven, heat two tablespoons of oil over medium-high heat. Brown the pork in batches, for two to three minutes per side. Move the pork to a warm plate.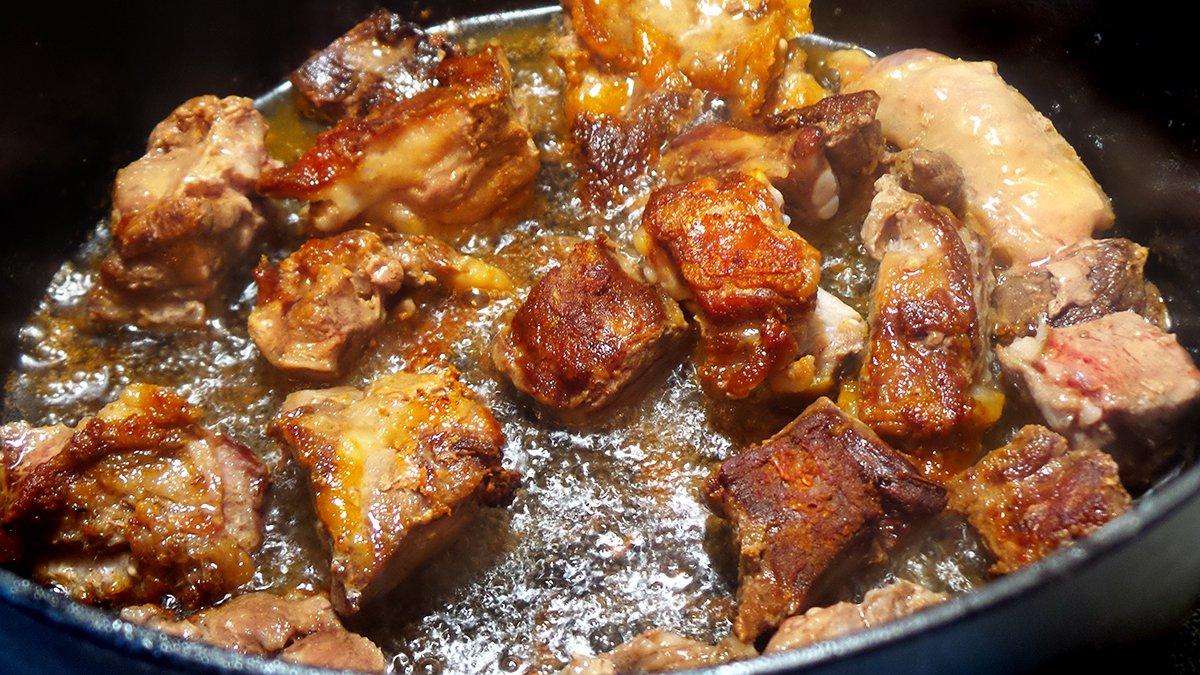 After all the meat has been browned, add the chopped onion to the Dutch oven and stir 3 to 5 minutes till softened. Reduce heat to medium and add all other ingredients to the pan. Pour in the strawberry/rhubarb mixture and stir well. Return the pork to the Dutch oven. Cover the pot with the lid and transfer to the oven. Bake, covered, for two hours, then remove the lid and continue baking, uncovered, for 30 more minutes to thicken the sauce.