Sweet and Smoky Cured Duck Breast
I'm a big fan of bacon. We cure and smoke our own on a regular basis. You can too by following these steps. Those same flavors are perfect on duck breast. You can do it skin on or skin off, but I prefer the skin-on version.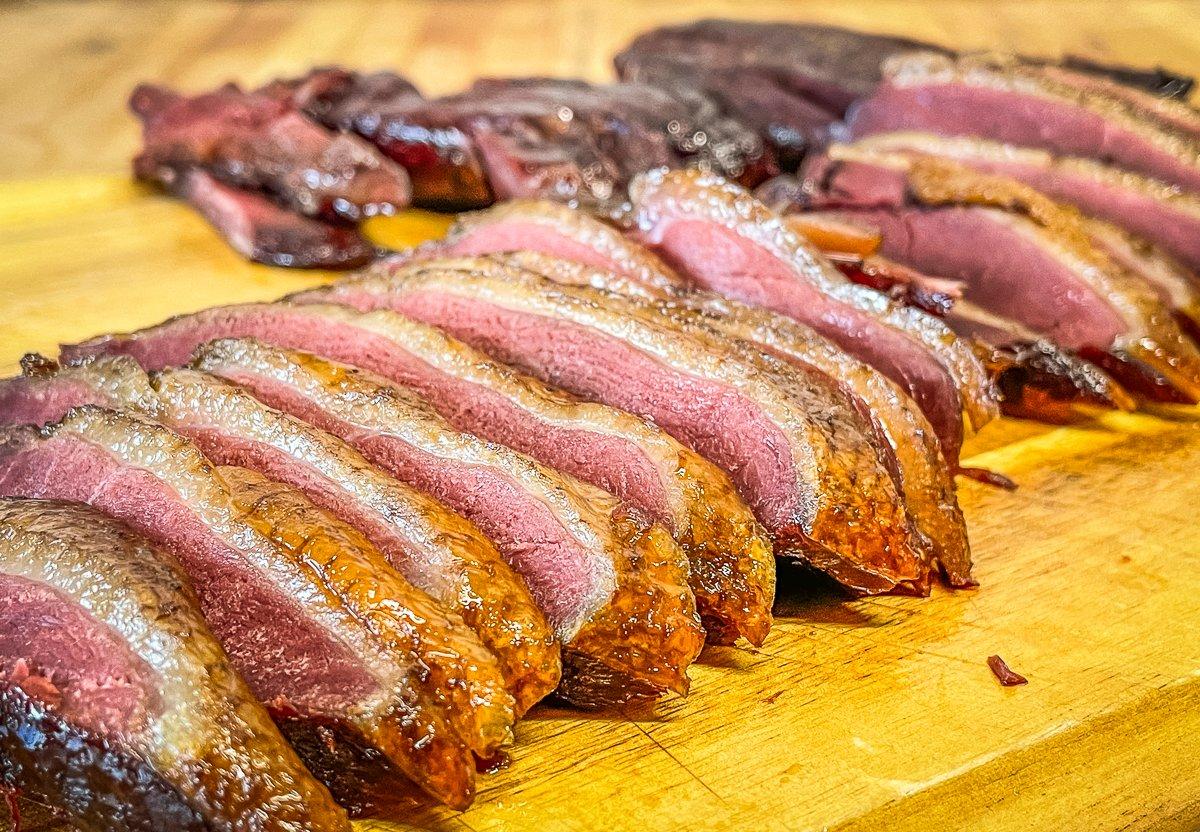 I like a hint of sweetness to balance the salt of my cured duck breast (and bacon) so we added some Uncle Josh's Sorghum to this recipe. You can also use equal amounts of honey or maple syrup, if desired. This recipe works for any large duck or even geese. For a tasty appetizer, serve thinly sliced duck breast with cheese on a cracker.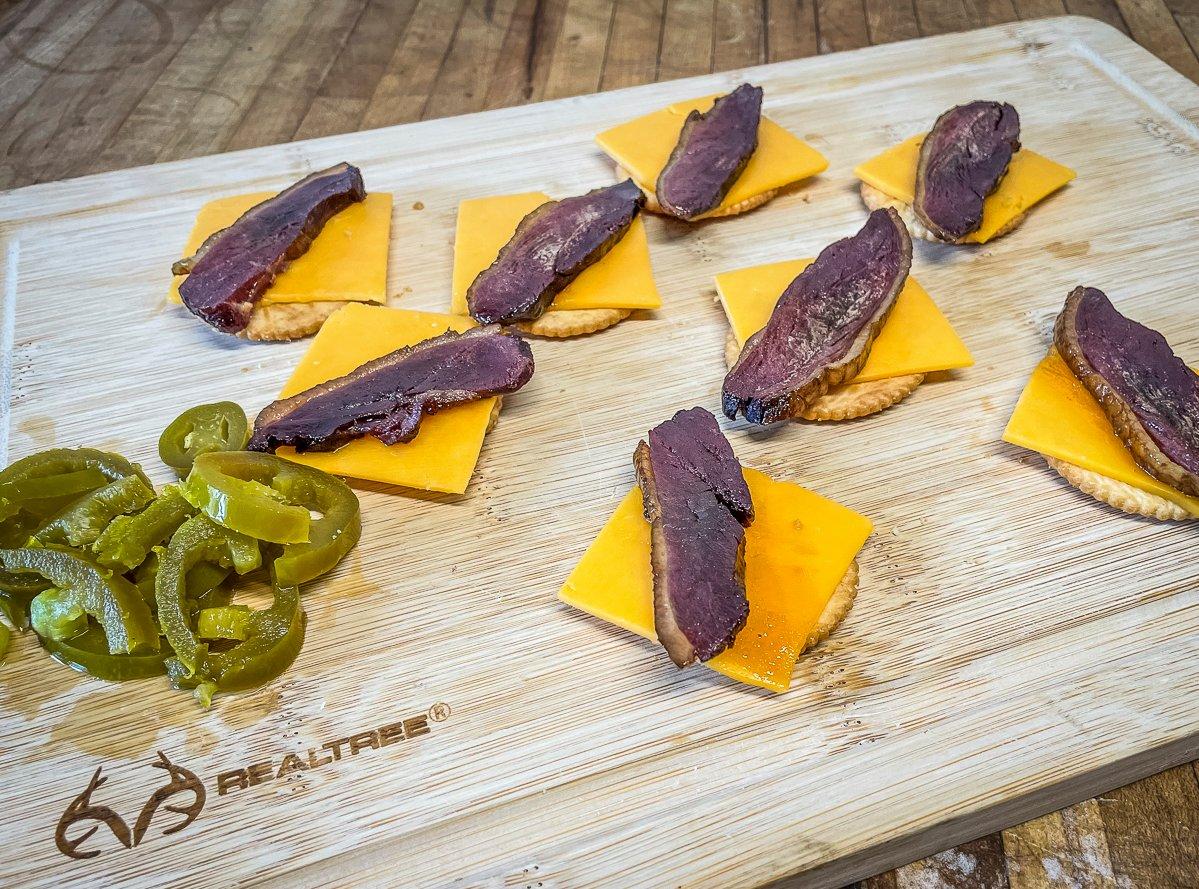 Ingredients
4 to 6 duck breasts (these 4 weighed 624 grams)
Kosher salt (for 624 grams of meat, 16 grams of kosher salt)
Instacure No. 1 (for 624 grams of meat, 1.6 grams)
1/2 cup sweet sorghum, honey, or maple syrup (more if doing more than 4 breasts)
Cooking Instructions
Start by weighing your duck or goose breasts, in grams. Then place them in a glass or plastic dish.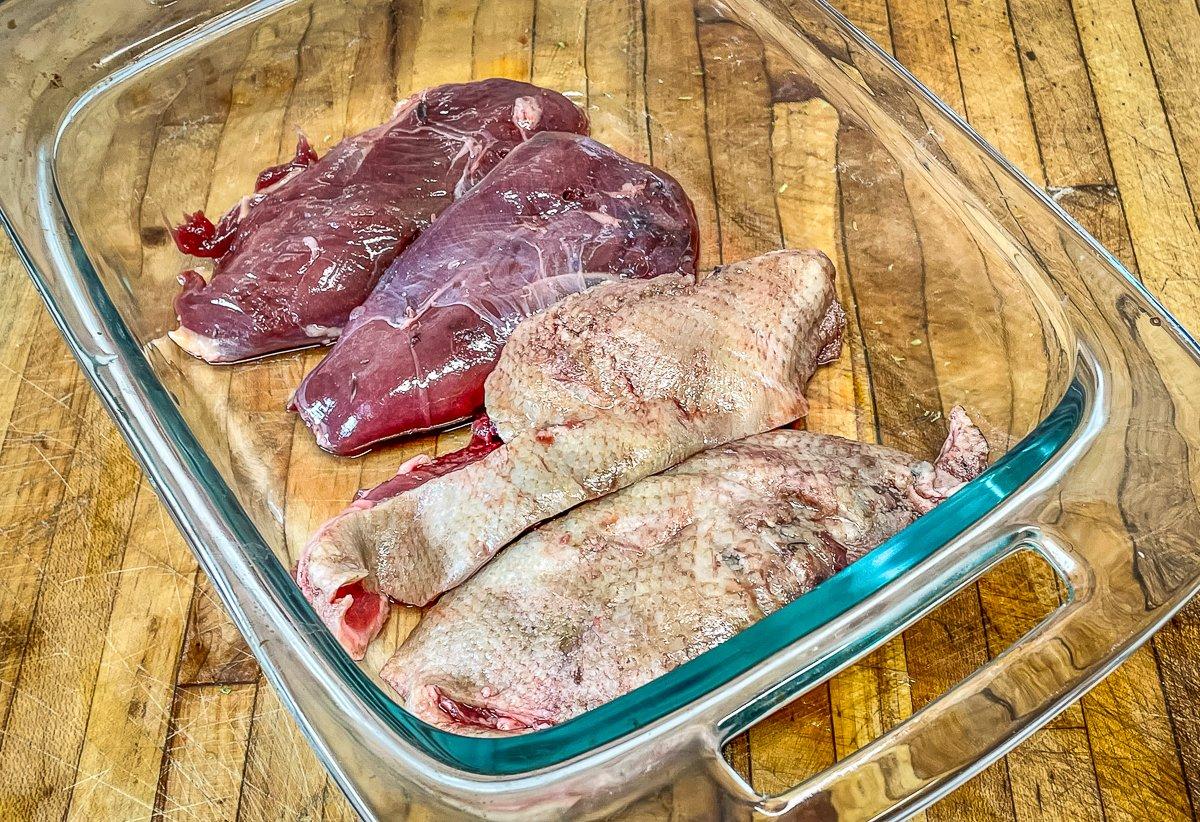 After curing, rinse the breasts well under cold water. Pat dry.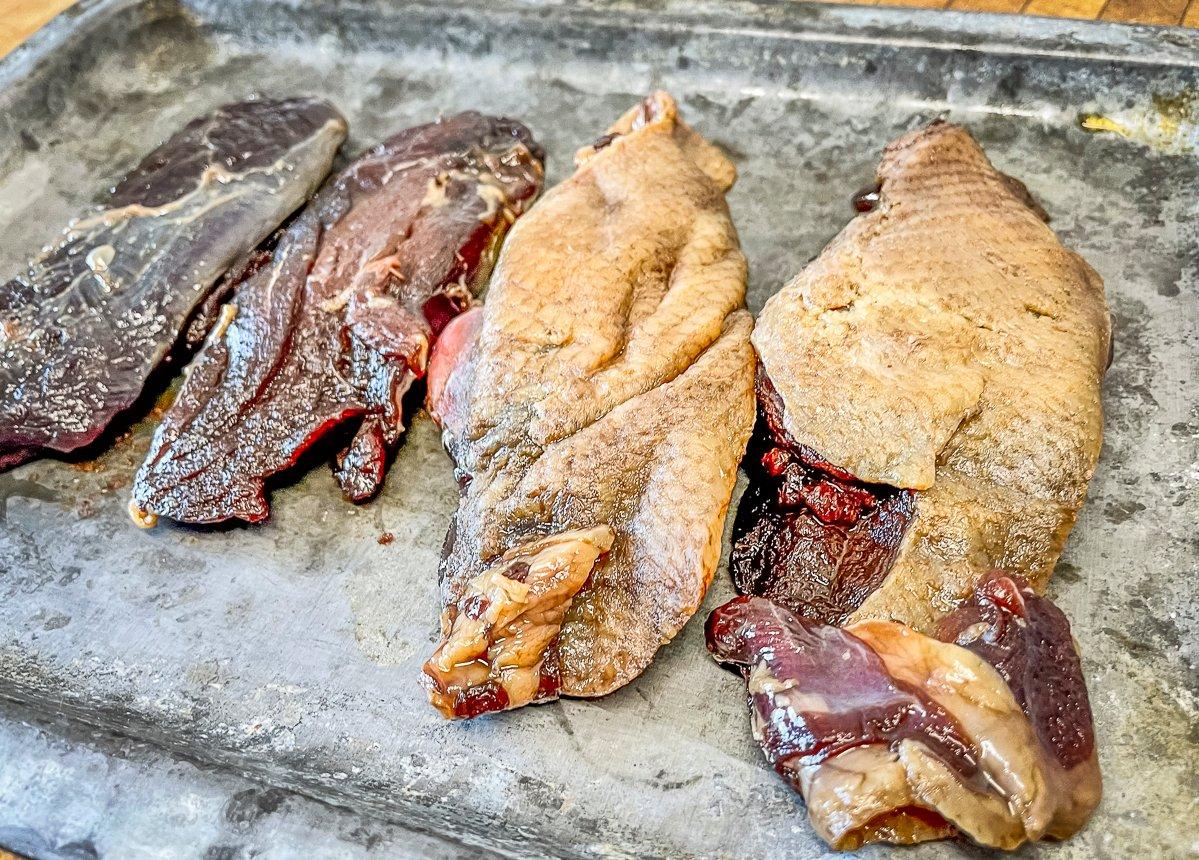 Remove the meat from the smoker and allow to rest before slicing thinly. Serve by itself, as a sandwich, or stacked on a snack cracker with a slice of your favorite cheese. If you have trouble slicing the warm duck breast, place it in the freezer for 30 minutes, slice, then gently reheat in a skillet before serving.