Sweet Corn and Backstrap Summer Salad with Strawberry Vinaigrette
With summer gardens in full production mode and the oppressive heat of July and August, sometimes it's nice to grab a few fresh vegetables and make a quick and easy salad for a light meal. This recipe combines sweet corn kernels with fresh cherry tomatoes and some red onion all sautéed on the griddle alongside a seasoned section of backstrap or tenderloin.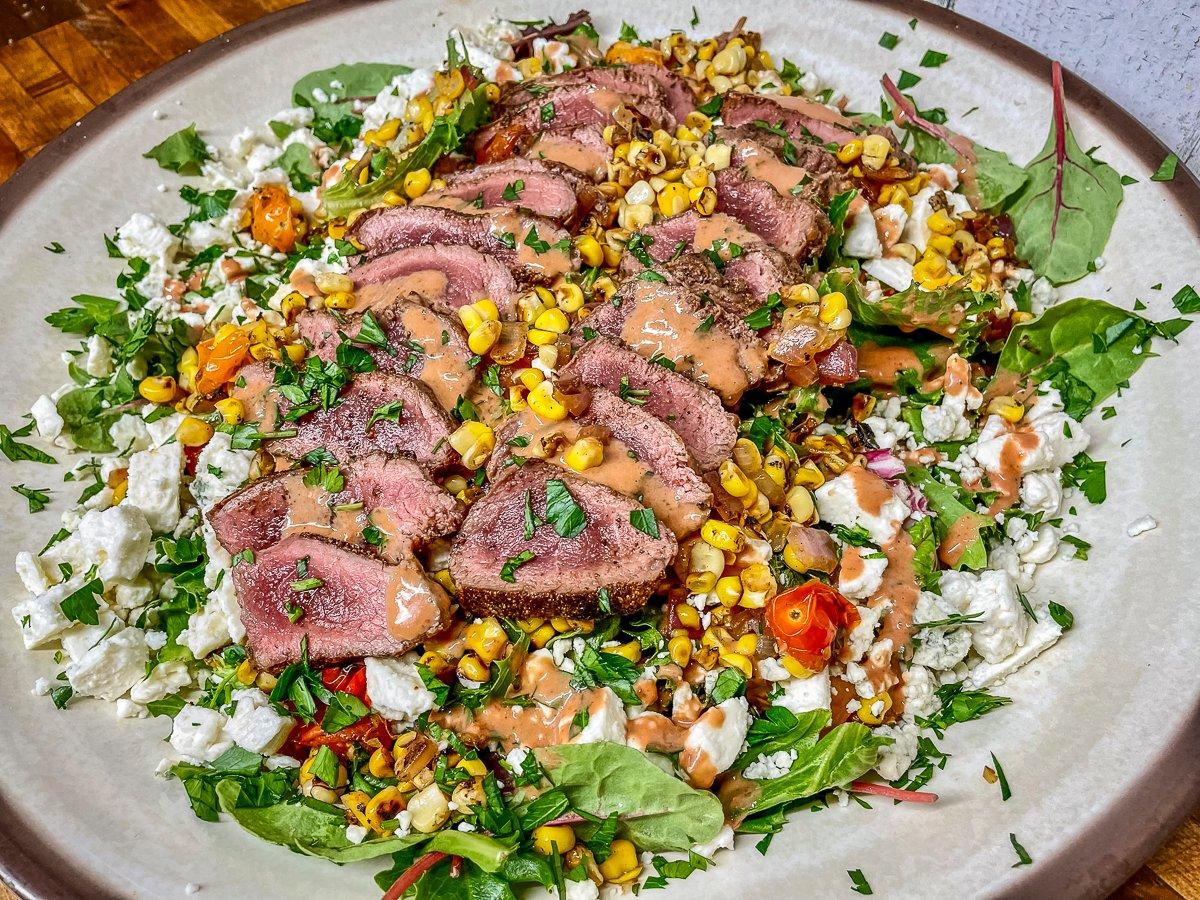 To plate, start with some fresh mixed salad greens, then sprinkle over the griddled corn mixture and top with thinly sliced venison. Drizzle on this homemade strawberry basil vinaigrette and top the whole thing with a mixture of crumbled blue and feta cheese for an easy meal.
Ingredients
1 to 2 pound section of venison backstrap or tenderloin
1 tablespoon salt
1 tablespoon black pepper
1/2 teaspoon garlic powder
1/2 teaspoon ground cumin
3 to 4 ears sweet corn, kernels only
1 pound cherry tomatoes, halved
1/2 red onion, diced
Salt to taste
Garnish
4 ounces crumbled blue cheese
4 ounces crumbled feta cheese
1/2 cup flat-leaf parsley, chopped
Dressing
1 cup fresh strawberries, chopped
1/2 cup fresh basil leaves, chopped
1/2 cup extra virgin olive oil
1/4 cup balsamic vinegar
Zest of 1 lemon
2 tablespoons honey
Cooking Instructions
I like to start this one by mixing the vinaigrette so it has time to chill in the refrigerator while I make the salad. The dressing couldn't be easier. Simply add all dressing ingredients to a blender and hit the button. In 20 to 30 seconds, your dressing is ready to add to a jar and stick in the fridge. It will keep for a few days, so if you have some leftover, you can use it up later.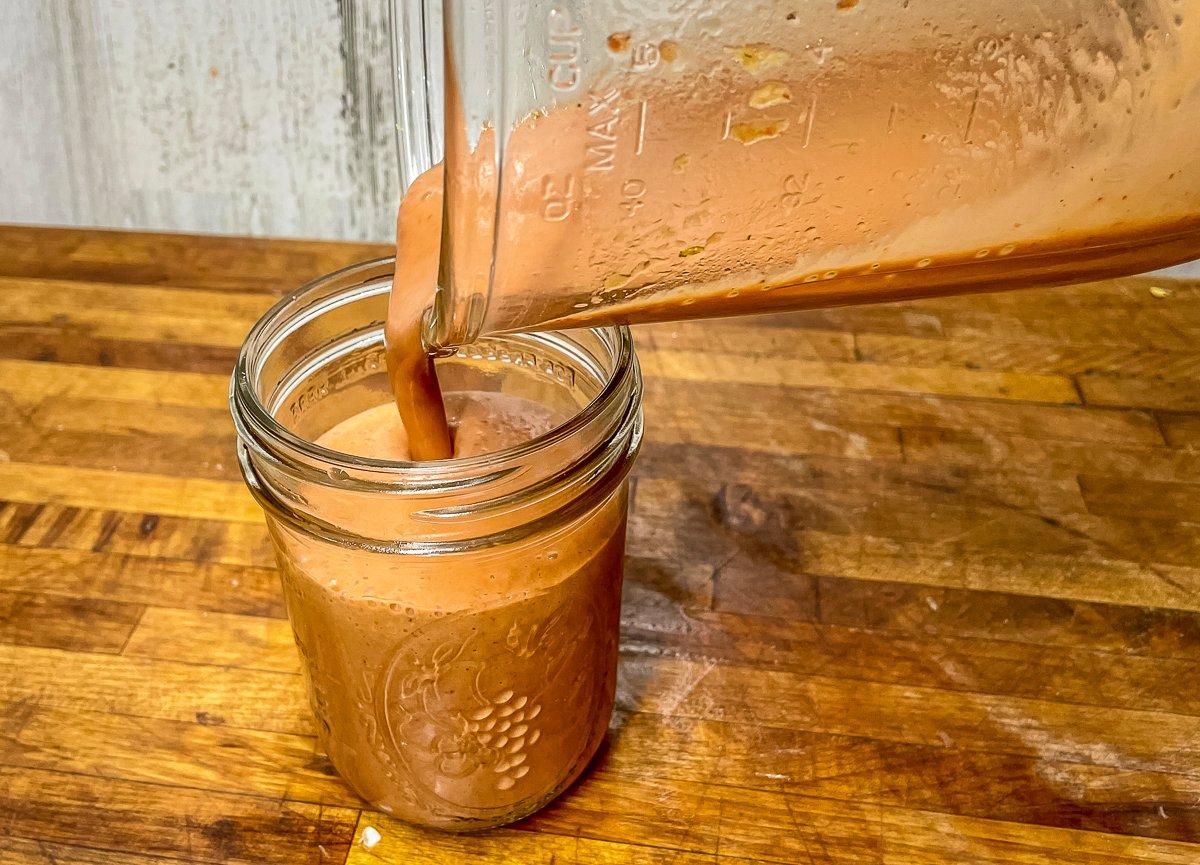 For the warm portion of the salad, slice the tomatoes in half, chop the red onion, and slice the corn kernels from the cob. Mix the rub ingredients and apply liberally to the backstrap or tenderloin.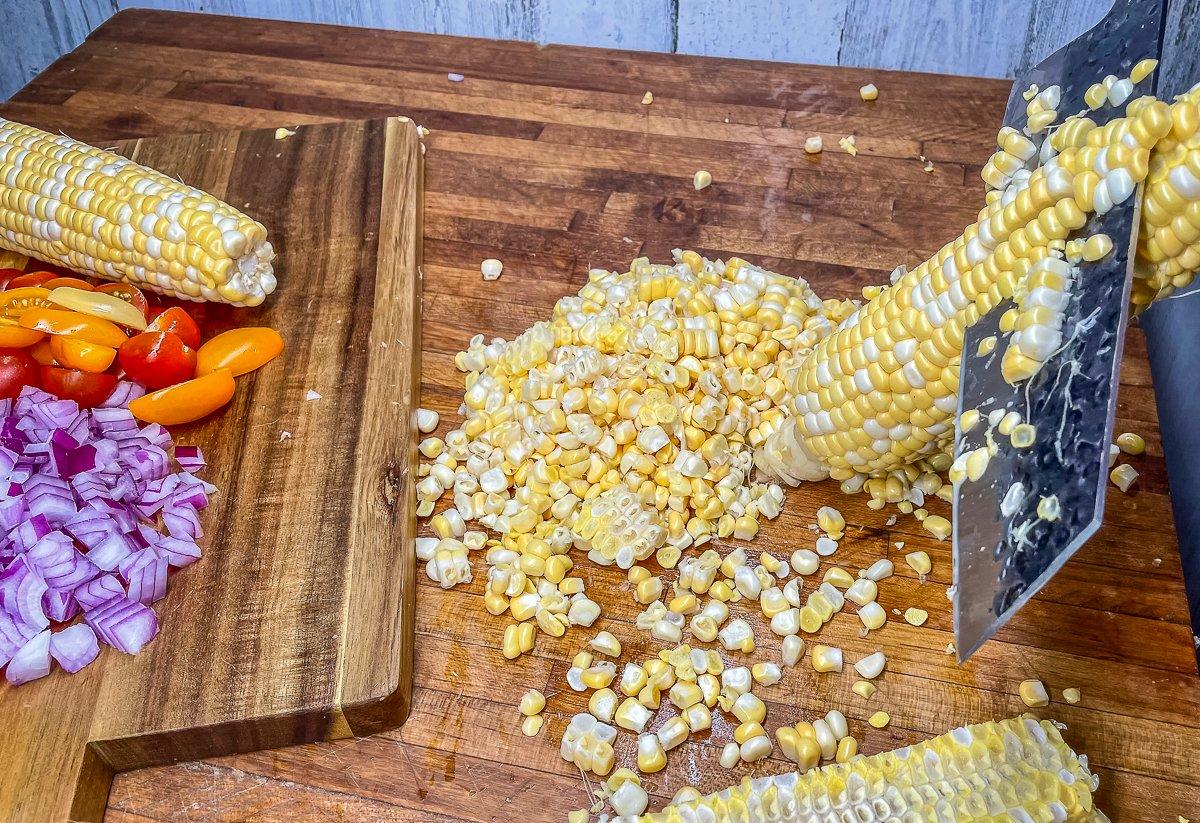 Heat your griddle or a large cast-iron skillet over medium-high heat. Add the corn, tomato, and onion mixture directly to the griddle or skillet. Season with salt to taste. Add the backstrap to the griddle or skillet.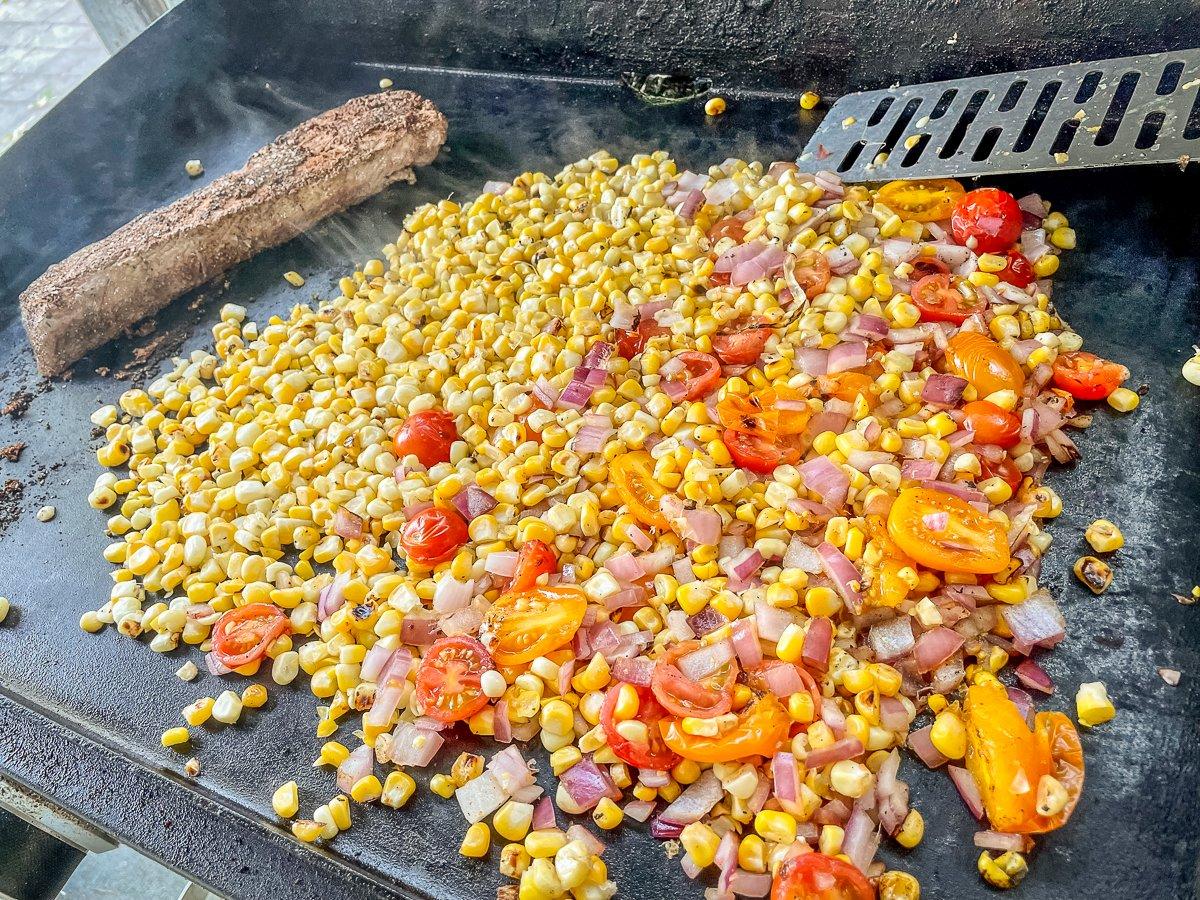 Sear the backstrap for 2 to 3 minutes per side for medium-rare, longer if your backstrap is thicker or if you want it closer to medium. Sautee the corn mixture for 5 to 6 minutes or until the onions are soft and the corn has a bit of charred color on it. Rest the backstrap for 5 to 10 minutes before slicing thinly across the grain.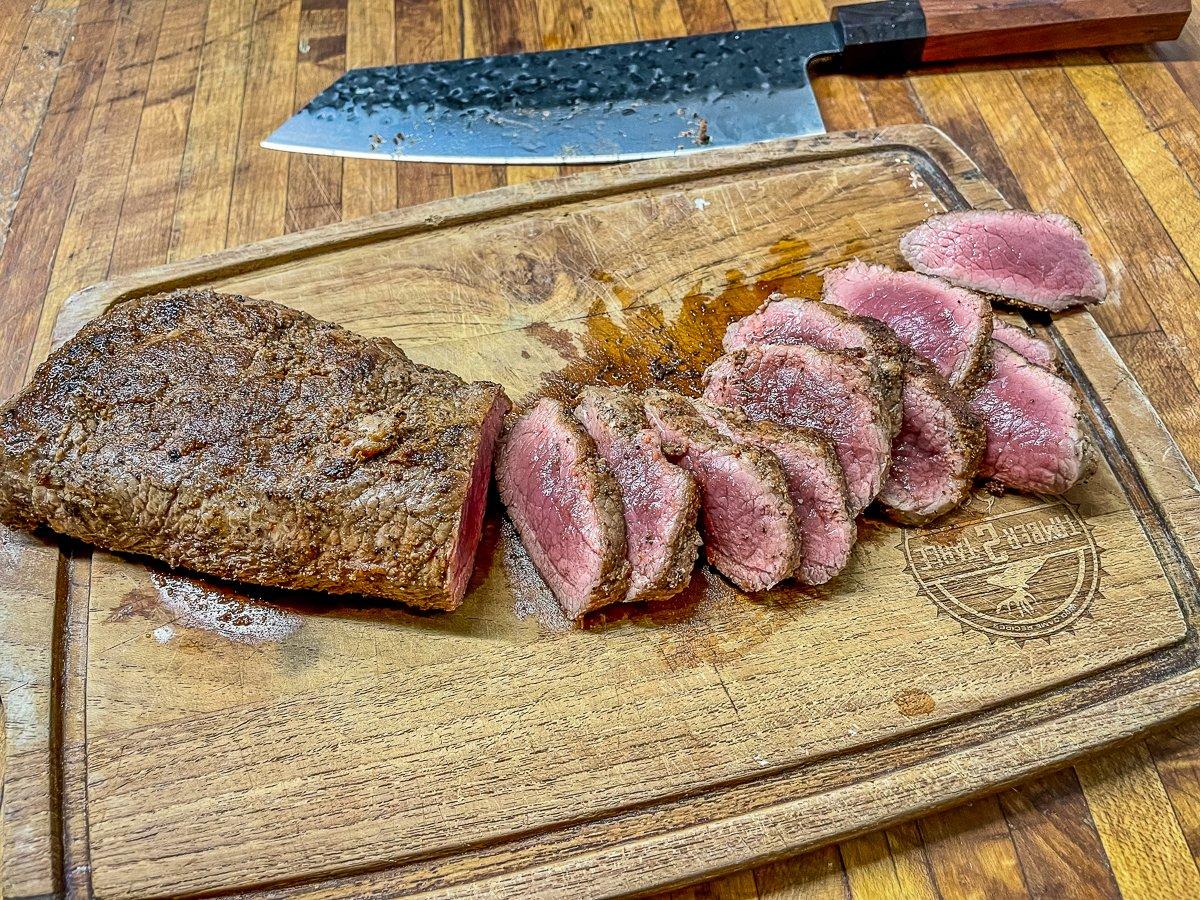 To assemble the salad, start with a base of 5 to 6 cups of your favorite salad greens. Spoon over the corn mixture. Layer on the sliced backstrap. Sprinkle over the cheese, then drizzle on the vinaigrette. Finish with a sprinkle of chopped flat-leaf parsley.