Tex-Mex Grilled Mule Deer Backstrap with Smoked Queso Recipe
Something about the cactus-covered desert of a mule deer hunt puts me in the mood for Tex-Mex food. For this one, we coated the backstrap from a New Mexico mule deer with a Tex-Mex seasoning blend, grilled it to a nice medium-rare on the Traeger Grill, and served it topped with a smoky grilled queso sauce made right alongside the backstrap on the grill. This recipe makes enough queso to drizzle over the meat with plenty to spare for chip dip before the meal.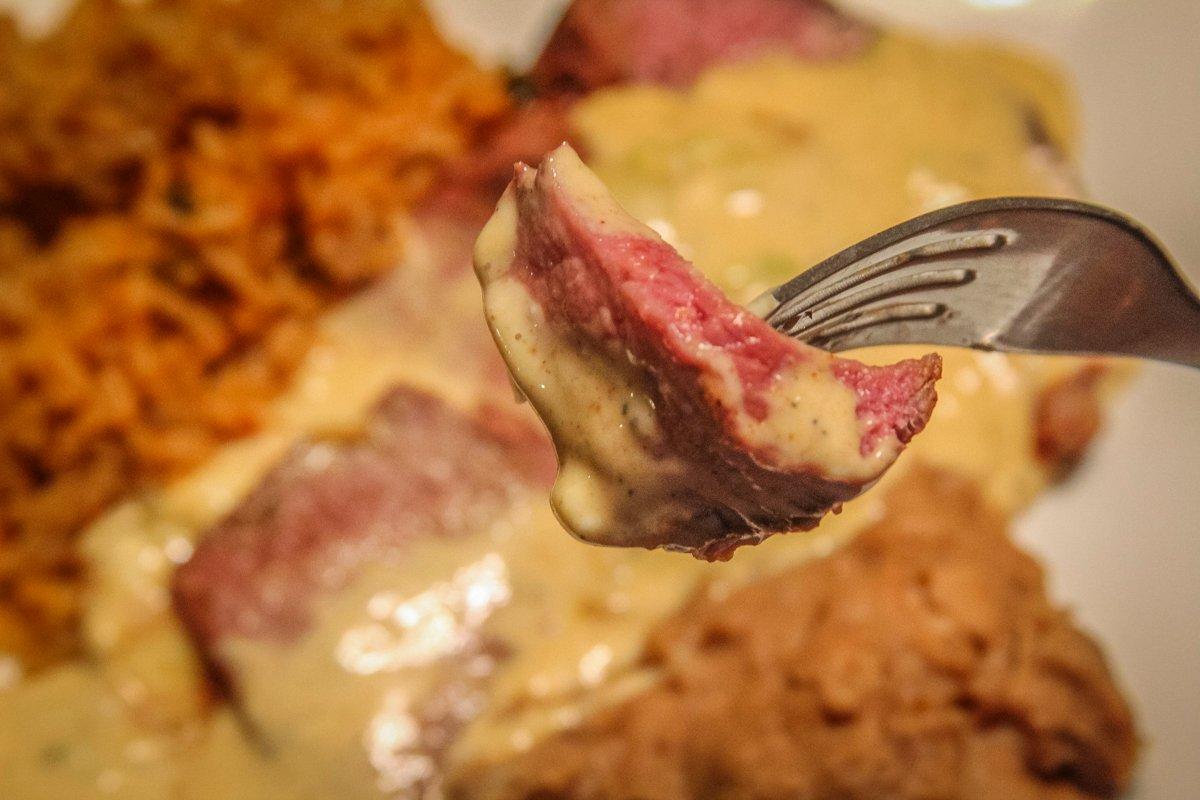 Ingredients
1 2- to 3-pound section of venison backstrap
Tex-Mex Spice Rub
3 tablespoons dark chili powder
1 1/2 tablespoons cumin
1 tablespoon black pepper
1 tablespoon kosher salt
1 tablespoon garlic powder
1 teaspoon red pepper flakes
Smoked Queso White Cheese Sauce
1-pound white American cheese, finely chopped
8 ounces mozzarella cheese, shredded
2 cups half-and-half
1 cup cherry tomatoes, halved
4 tablespoons canned jalapenos chopped, or chopped green chiles
2 teaspoons chili powder
1 teaspoon cumin
1 teaspoon red pepper flakes
1/4 teaspoon salt
1/4 teaspoon black pepper
Cooking Instructions
Blend the dry rub ingredients. Coat the backstrap well with the spice blend and set aside to come to room temperature. Pre-heat the Traeger Grill to 350 degrees.
In a deep Lodge skillet or small Dutch oven, mix the queso ingredients and place the skillet directly on the grill grate. Place the backstrap on the grate next to the queso pan.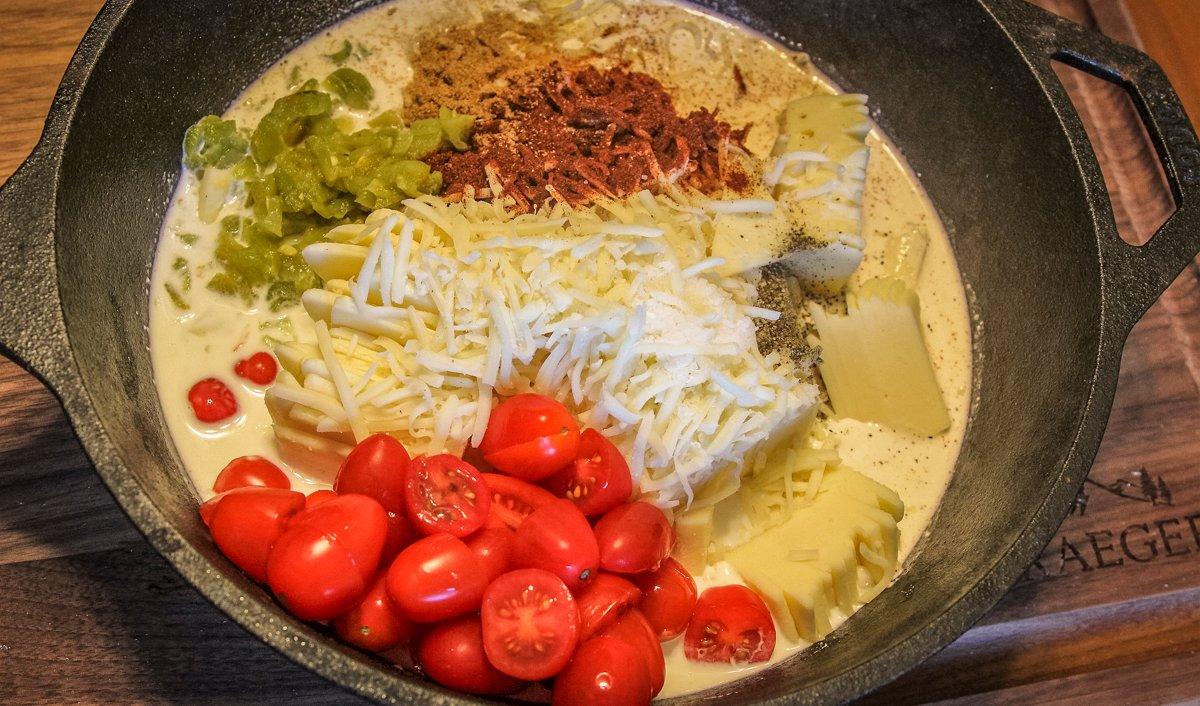 Move the backstrap to a cutting board and cover with foil to rest. Once the queso is melted and smooth, remove it from the grill and stir well.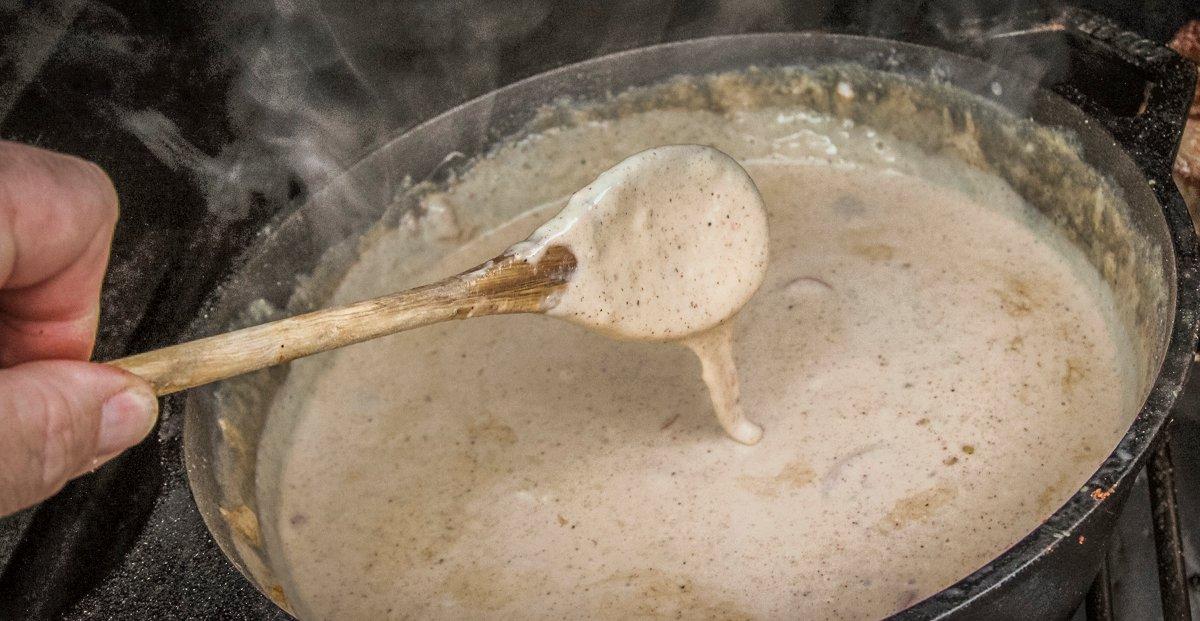 Slice the backstrap across the grain and drizzle with queso sauce. Pour remaining sauce into a bowl for chips and dip.