Traeger Grilled Creamed Wild Asparagus Recipe
One of the best parts of turkey season is that it coincides with the emergence of wild asparagus in fencerows and around old homesteads. Problem is, we don't always find the asparagus when it is at its peak of tenderness. In fact, some of it can be on the woody side when we spot it.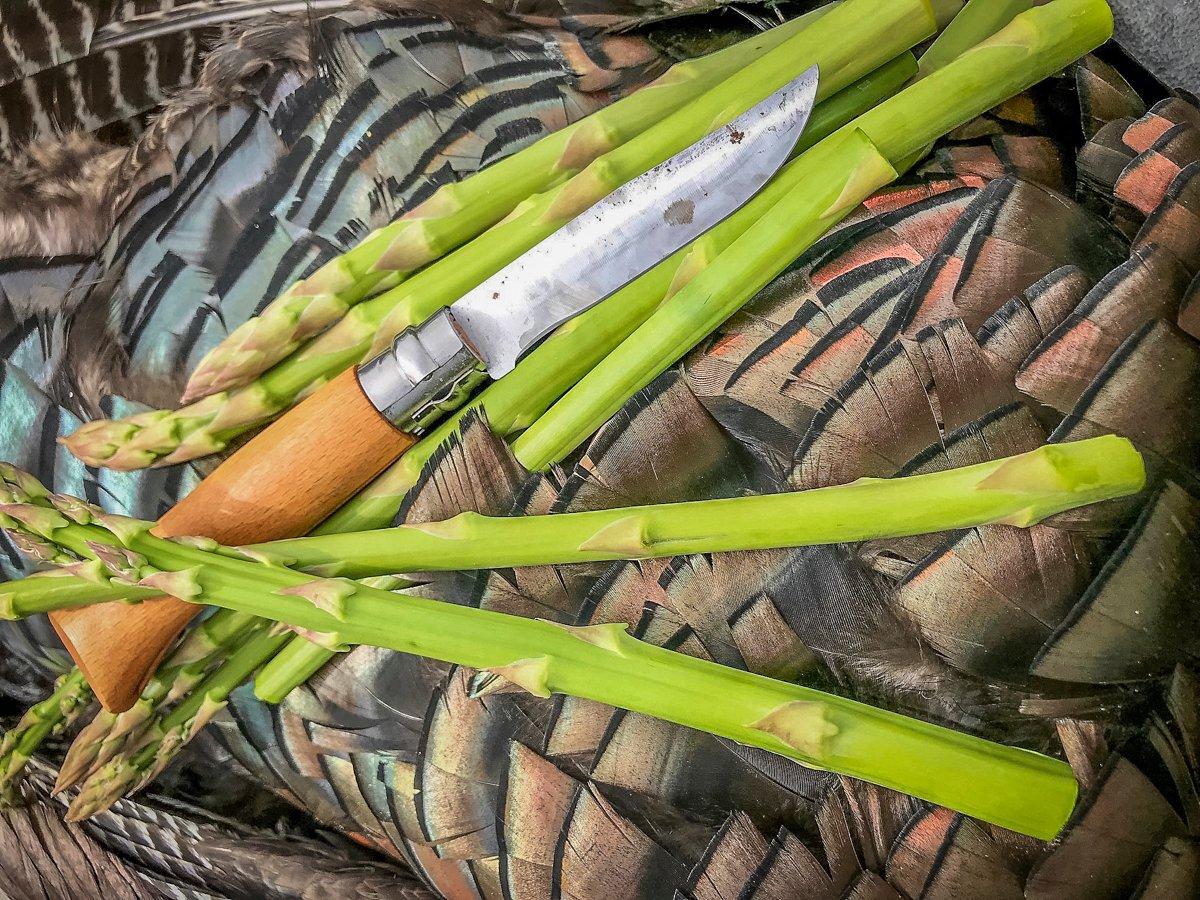 This recipe is perfect for older asparagus that might be a bit tough. We start with bacon grease in a Lodge cast-iron skillet, then pour in heavy cream and shredded parmesan cheese. We add back the bacon we crisped to make the grease, and pop the entire pan into the Traeger Grill for an hour to cook.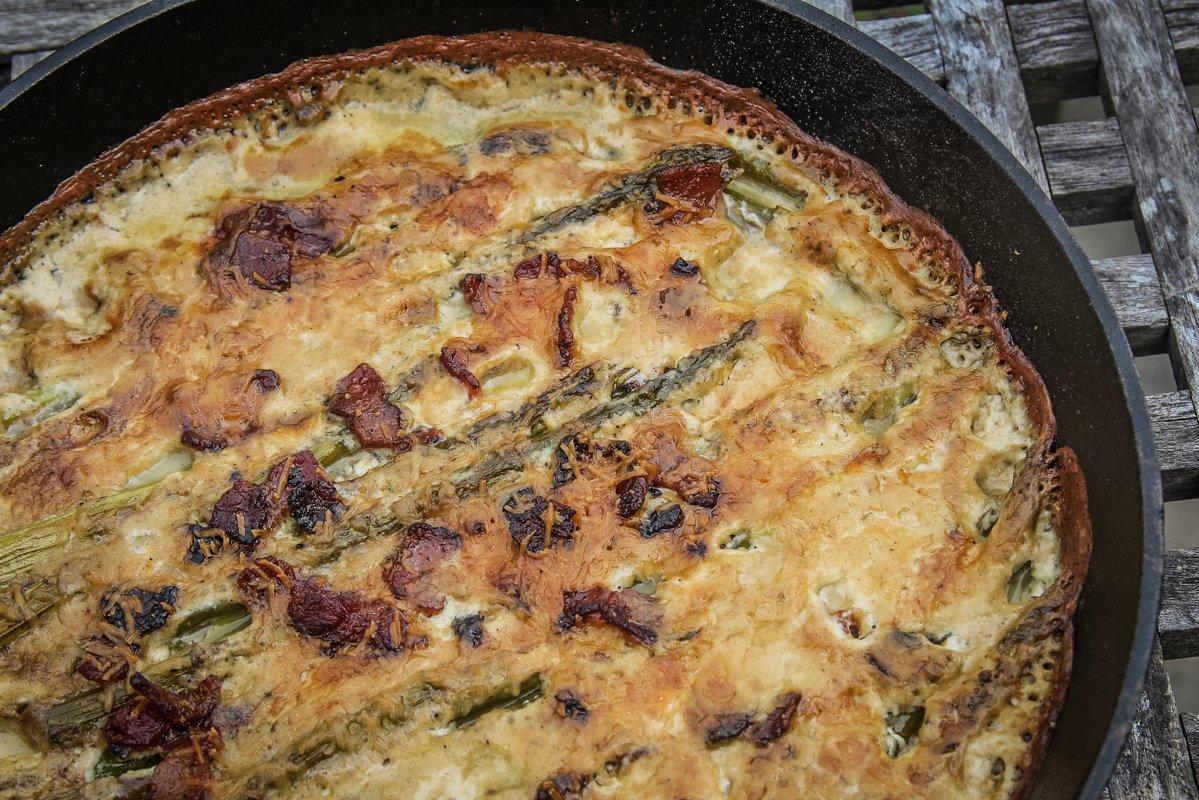 The long cook time softens the older asparagus, while the cream packs in the wood-fired flavor from the Traeger. The next time you locate a stand of asparagus that would have been better a few days earlier, try this recipe.
Ingredients
Roughly 1 pound of asparagus
3 slices bacon, diced
1 ½ cups heavy cream or half and half
1 cup shredded parmesan cheese
1 ½ teaspoons salt
1 teaspoon cracked black pepper
Cooking Instructions
Start by browning the diced bacon until crisp. Remove the bacon, but reserve the grease in the skillet. Add the asparagus and cook over medium heat for 5 to 7 minutes until the asparagus begins to soften. Season the asparagus with salt and pepper.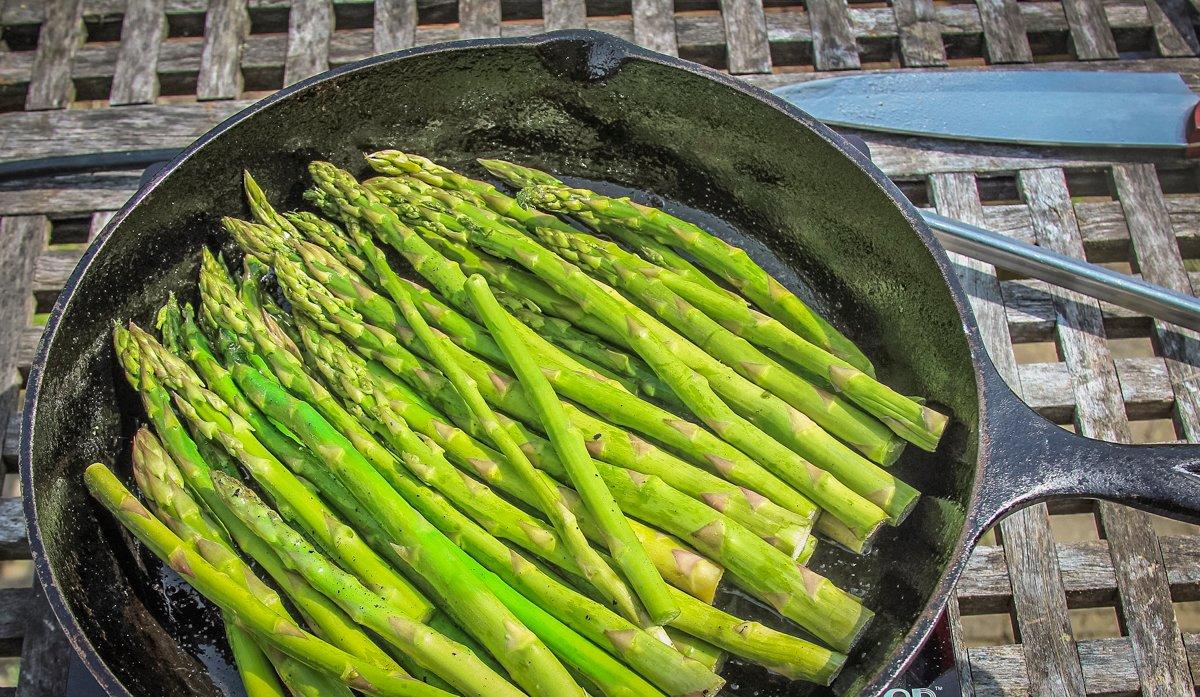 Remove the skillet from the heat and pour in the heavy cream. Sprinkle over the shredded parmesan cheese and the reserved bacon. Place the skillet on your Traeger Grill preheated to 350-degrees. Cook for 1 hour.