Venison and Pork Texas Hot Link-Style Sausage Recipe
Ask any of my Texas friends what it takes to have a good BBQ, and the first answer will be brisket. But the second answer will almost always be hot links. Texans love their hot links. Recipes for hot links vary depending on what region of the state you are in and who might have made them.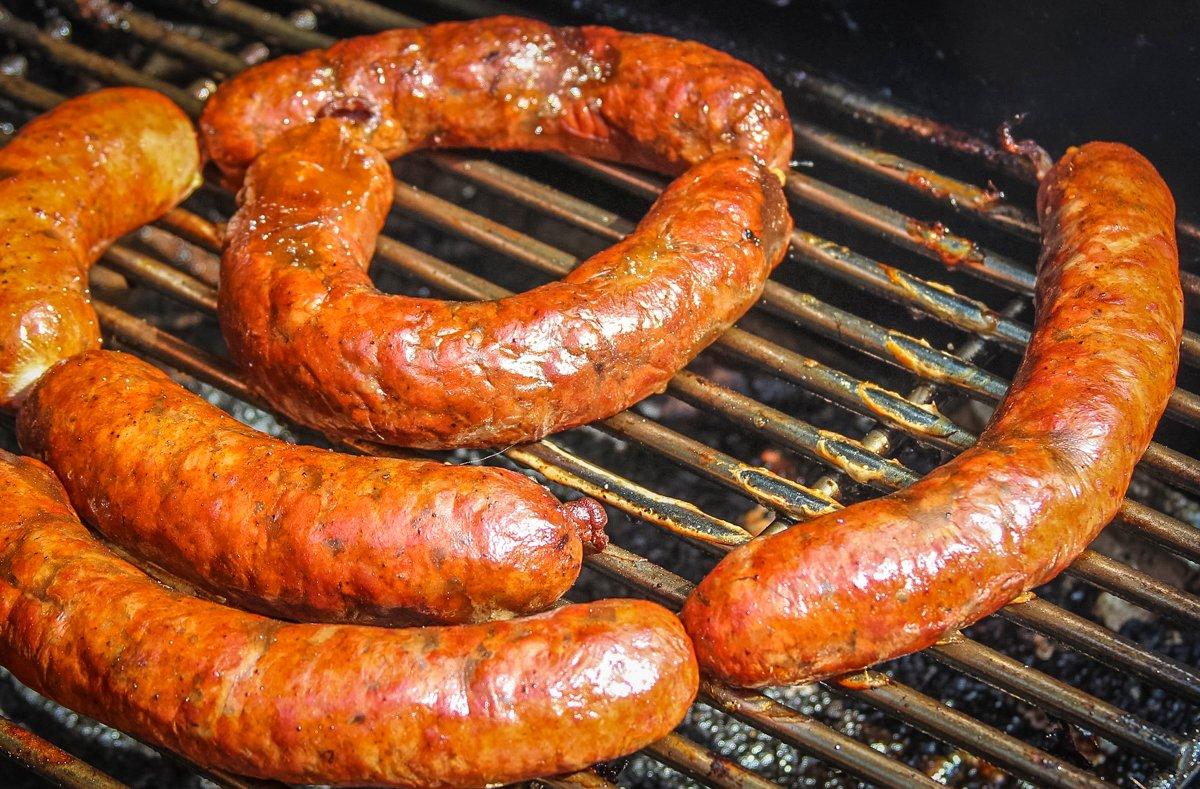 My favorite is the East Texas version. Full of garlic, paprika, chili powder and cayenne, they are spicy without being overpowering. To balance the spice, this version includes a bit of sugar for a touch of sweetness.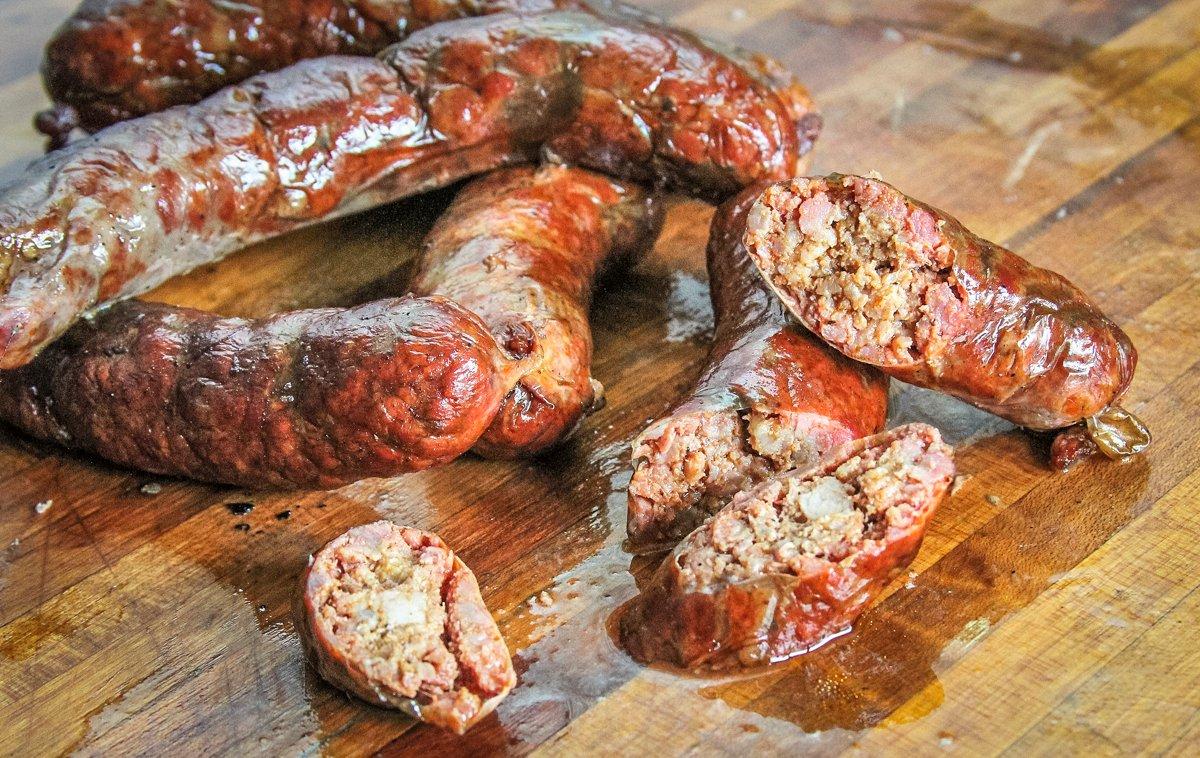 Use natural hog casings for your sausage. To prep, rinse the packing salt in warm water a few times and soak the casings for at least a half hour. Next, find an end to a casing and fill it with warm tap water, letting the water flow through and exit at the opposite end.
When you are ready to fill the casing, slide it over the tube of your Weston Realtree Sausage Stuffer and tie a knot at the end once the casing is on the tube. As with all sausage you plan to link, don't overfill the casing to allow room for the filling as the links are twisted.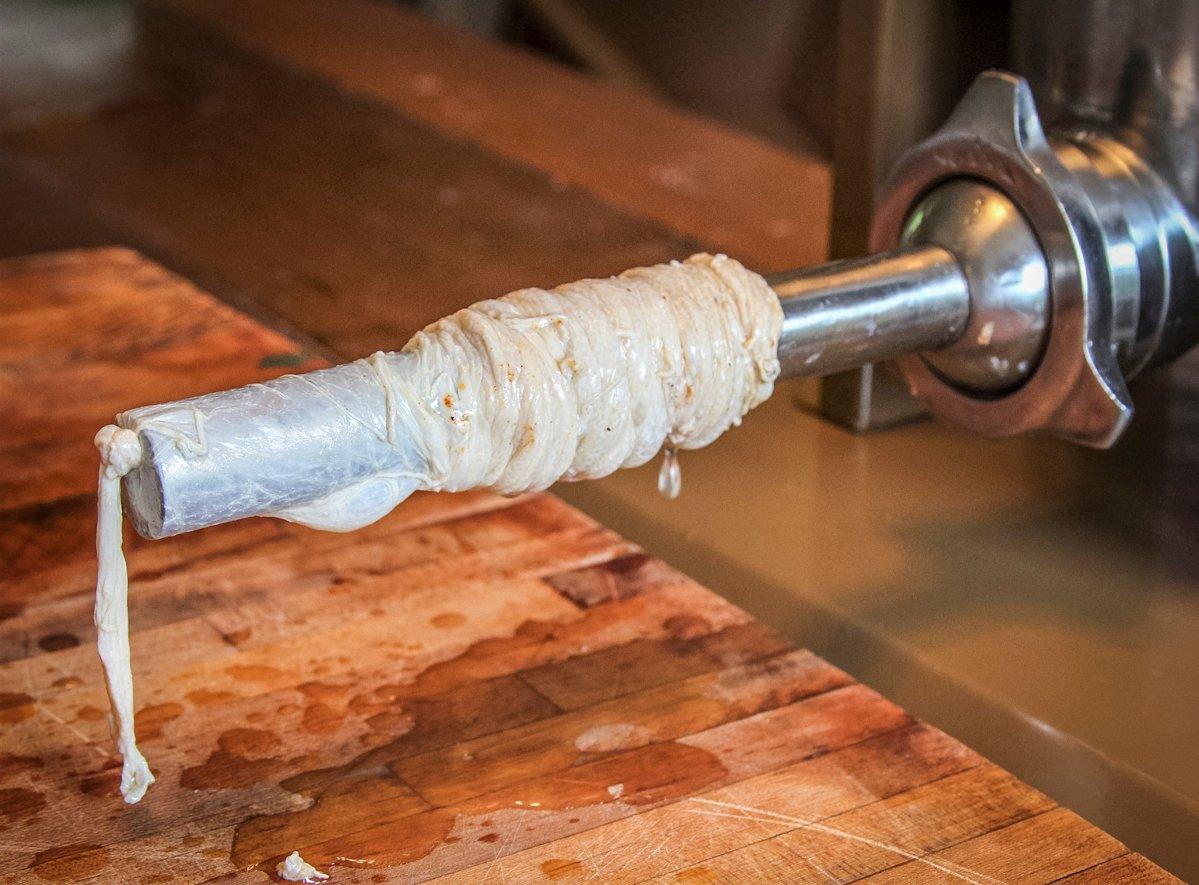 I prefer a 50/50 blend of well-trimmed venison and pork shoulder for making most sausage, hot links included. We grind both through our Weston meat grinder's coarse plate, blend by hand, then run through a second time to fully mix the two meats.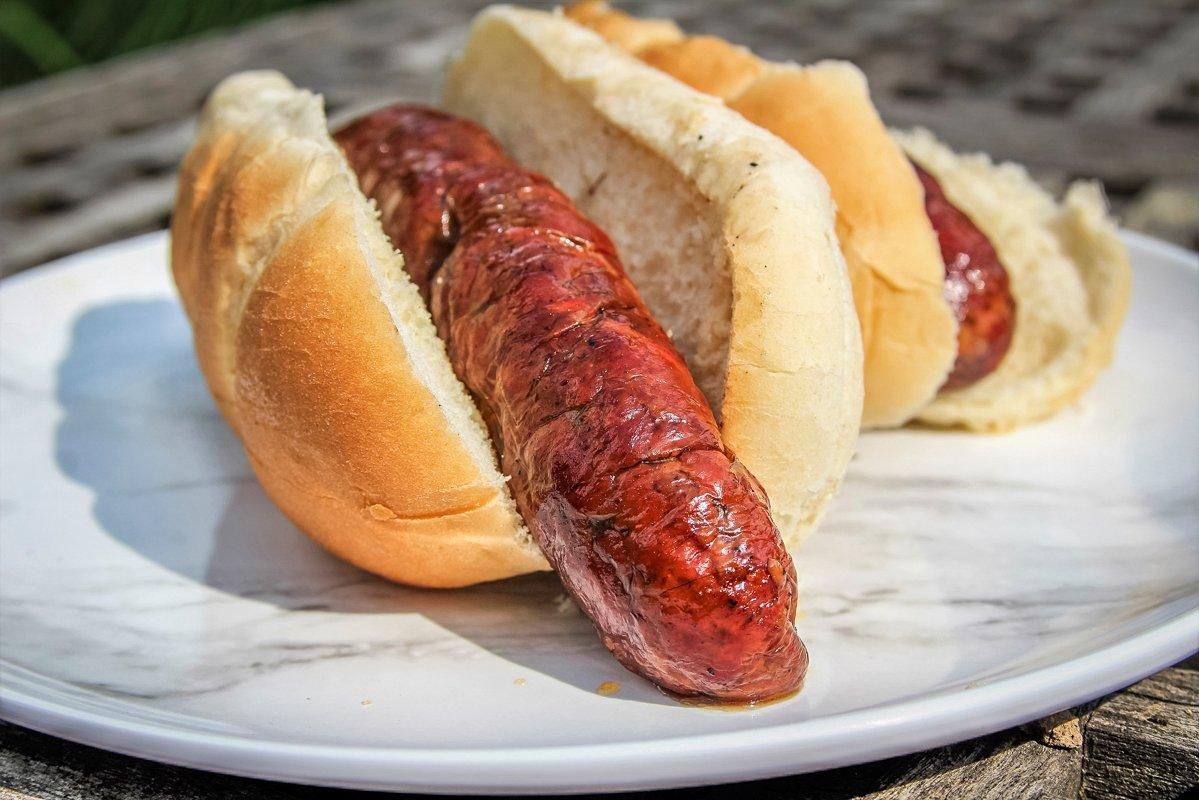 Ingredients
2 1/2 pounds trimmed venison
2 1/2 pounds pork shoulder
2 tablespoons Kosher salt
2 tablespoons sweet paprika
1 1/2 tablespoons ground cayenne pepper
1/3 cup granulated sugar
2 teaspoons mustard powder
2 teaspoons black pepper
2 teaspoons chili powder
1 teaspoon ground coriander seeds
6 ounces cold beer
4 cloves minced garlic
1 1/2 tablespoons prepared yellow mustard
Cooking Instructions
Start by grinding both meats through the large plate of your grinder and into a large bowl. Mix the two by hand and regrind, again through the large plate. Refrigerate the meat while you prepare your casings and blend your spices.
In a large bowl, blend the beer, garlic, mustard and remaining spices and seasonings. Stir the mixture well with a fork to mix thoroughly. Pour the mixture over the meat and blend well to evenly distribute the seasoning throughout the meat.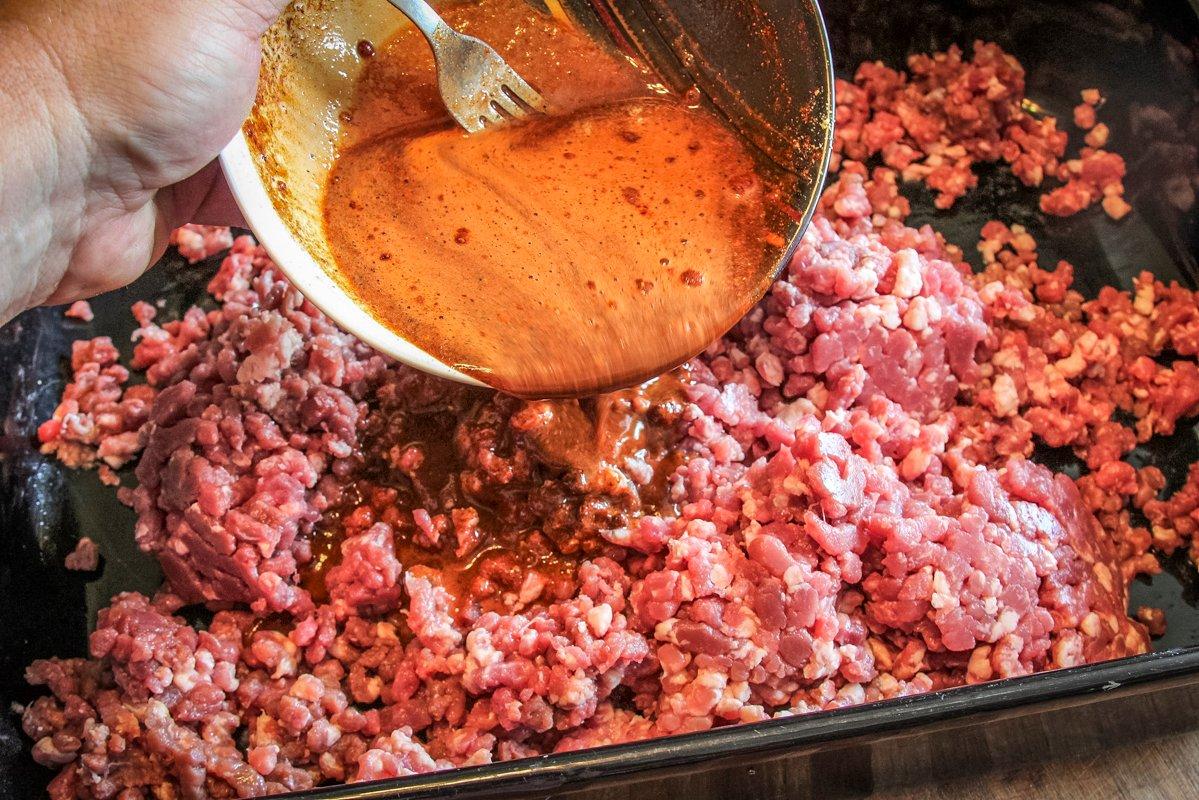 Fill your sausage stuffer and slide your rinsed casings onto the stuffer tube. Slowly fill the casing, taking care not to overfill so there is room to twist the individual links.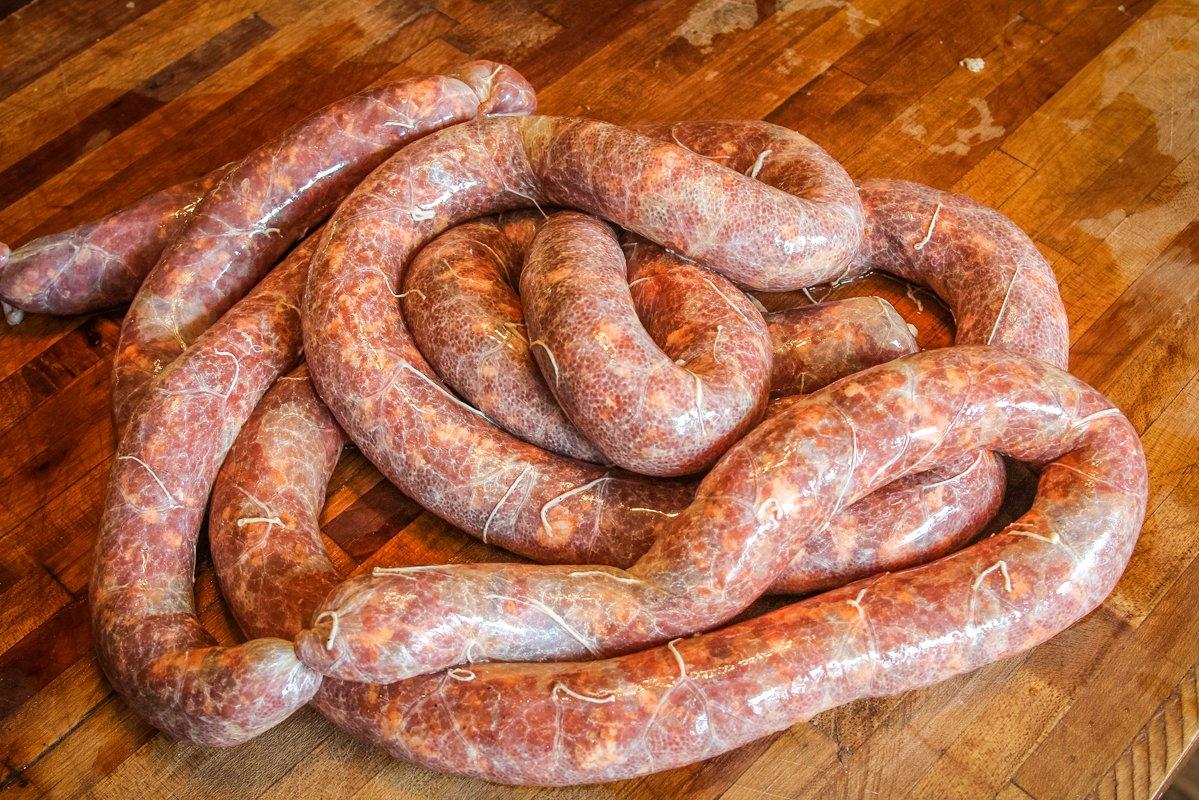 Once the entire casing is full, tie off the end and pinch links every 6 to 8 inches. Twist every other link to form links down the length of the casing. Store in the refrigerator for up to four or five days, or vacuum seal and freeze for longer storage.