Venison Backstrap, Sausage, and Cheese Sliders
Grilled backstrap is good. Really good. Slice that backstrap into a flat portion of meat and add some Realtree sausage from Uncle John's Pride and strips of sharp cheddar cheese. Then roll it all up and grill it, and it's out-of-this-world good. We cook this on our Traeger, then slice and serve on either slider buns or rolls for an easy and delicious appetizer.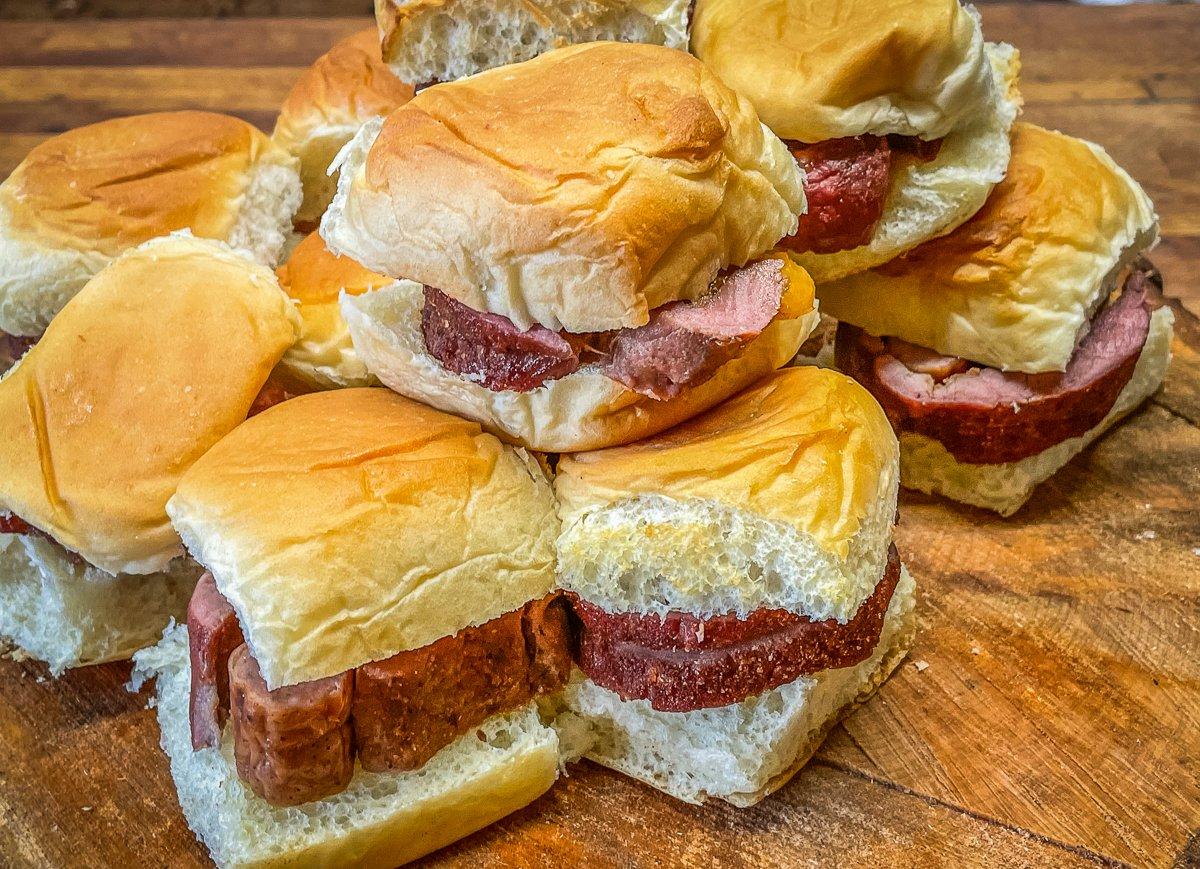 Allow the meat to rest, loosely tented with foil, for 10 minutes before slicing to help the backstrap hold its shape once sliced.

Ingredients
1- to 2-pound section venison backstrap
12 slider buns or dinner rolls
1 pound Realtree or other smoked sausage
8 ounces of sharp cheddar cheese, cut into strips
1 tablespoon salt
1 teaspoon black pepper
1/2 teaspoon garlic powder
1/2 teaspoon ground cumin
1/2 teaspoon Hungarian smoked paprika
Cooking Instructions
Start by using a sharp fillet knife to slice nearly all the way through the backstrap from the side about one-third of the way above your cutting surface. Fold the backstrap open like a book. Starting at the center, slice through the thick part, stopping before you cut through the opposite side. Unroll the backstrap like a trifold letter turned sideways. Mix the salt, pepper, garlic powder, cumin, and paprika. Sprinkle half of the spice rub evenly over the surface of the meat.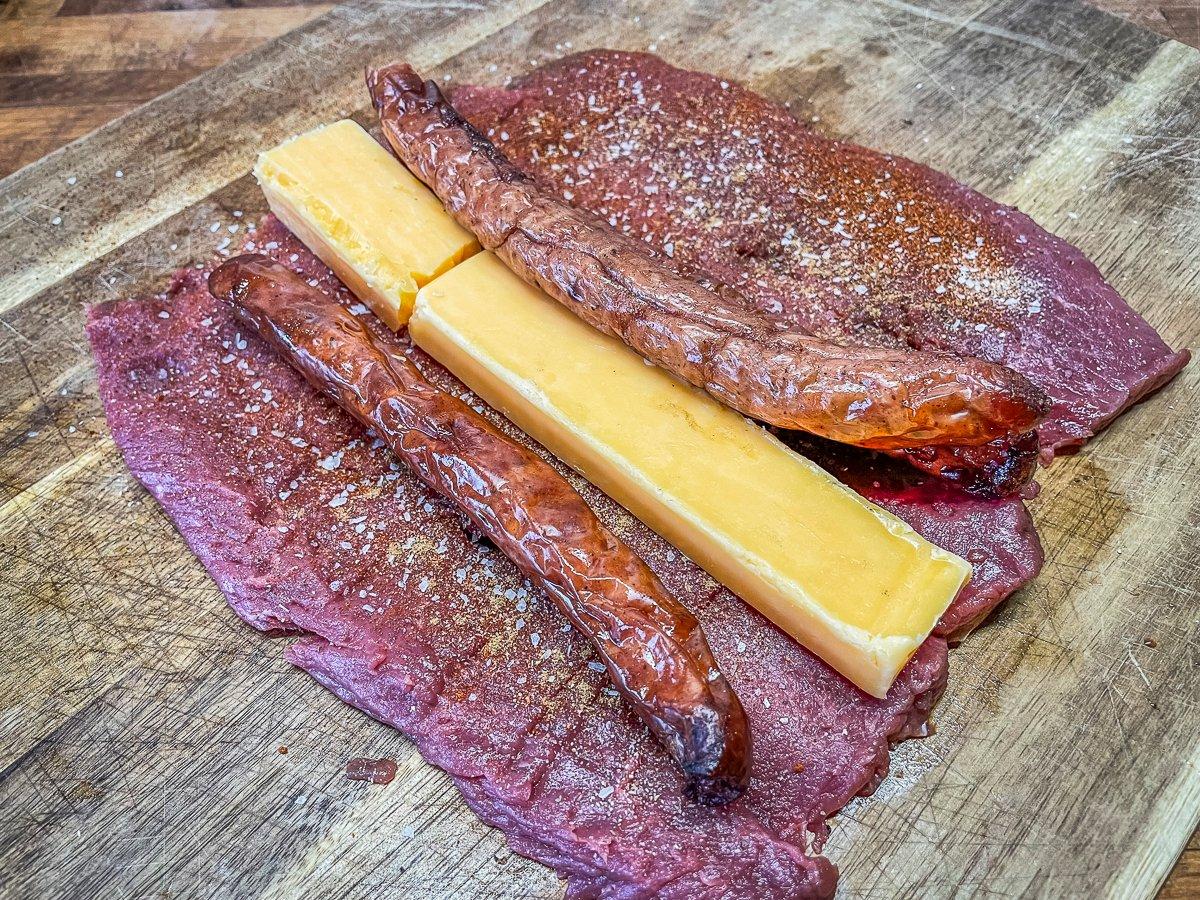 Sprinkle remaining spice rub over the outer surface of the meat. Place the backstrap on your preheated Traeger grill set at 350 degrees. Cook 15 to 20 minutes, or until an instant read thermometer reaches 125 degrees in the thickest part of the meat.
Move the cooked backstrap to a cutting board and tent loosely with foil. Rest for 10 minutes. Slice the backstrap into pinwheels about 1/2 inch thick. Serve on toasted slider buns or freshly baked dinner rolls.