Venison Lasagna Stuffed Mushrooms Recipe
Looking for a wild-game appetizer or a main course you don't see every day? Like lasagna? Yea, me too. We stuffed these jumbo portabella mushroom caps with lasagna ingredients and baked them till the whole-milk mozzarella was golden brown and bubbly. We even tossed in a few baby spinach leaves to make it sort of healthy.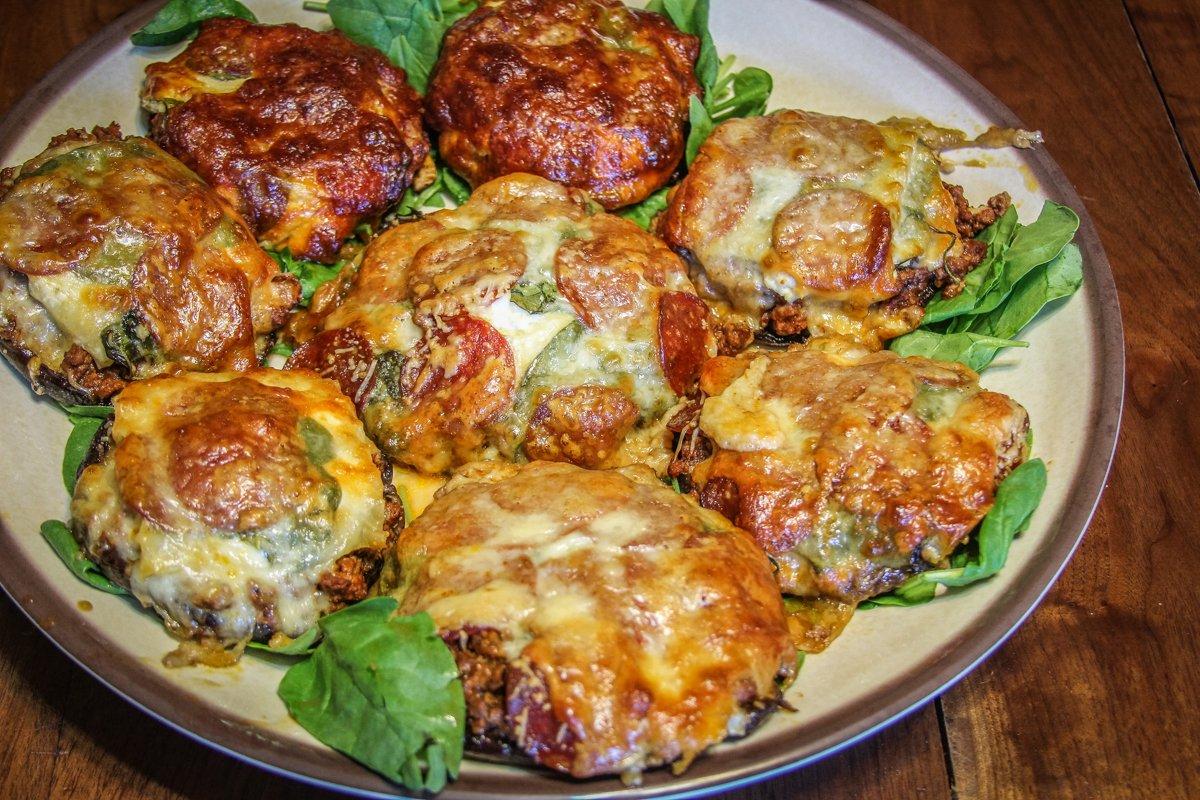 Ingredients
8 portabella mushrooms
Meat Sauce
2 pounds ground venison
1 16-ounce can tomato sauce
2 ounces tomato paste
1 cup water
2 tablespoons Italian seasoning
1 tablespoon salt
2 cloves garlic, minced
Stuffing
4 lasagna noodles, cooked al dente
2 cups ricotta cheese
16 ounces whole-milk mozzarella, sliced
baby spinach leaves
8 ounces pepperoni
8 ounces shredded parmesan cheese
Cooking Instructions
Brown the ground venison in a skillet. Add the garlic, Italian seasoning, tomato sauce, tomato paste, salt, and water. Simmer for at least 30 minutes and up to two hours.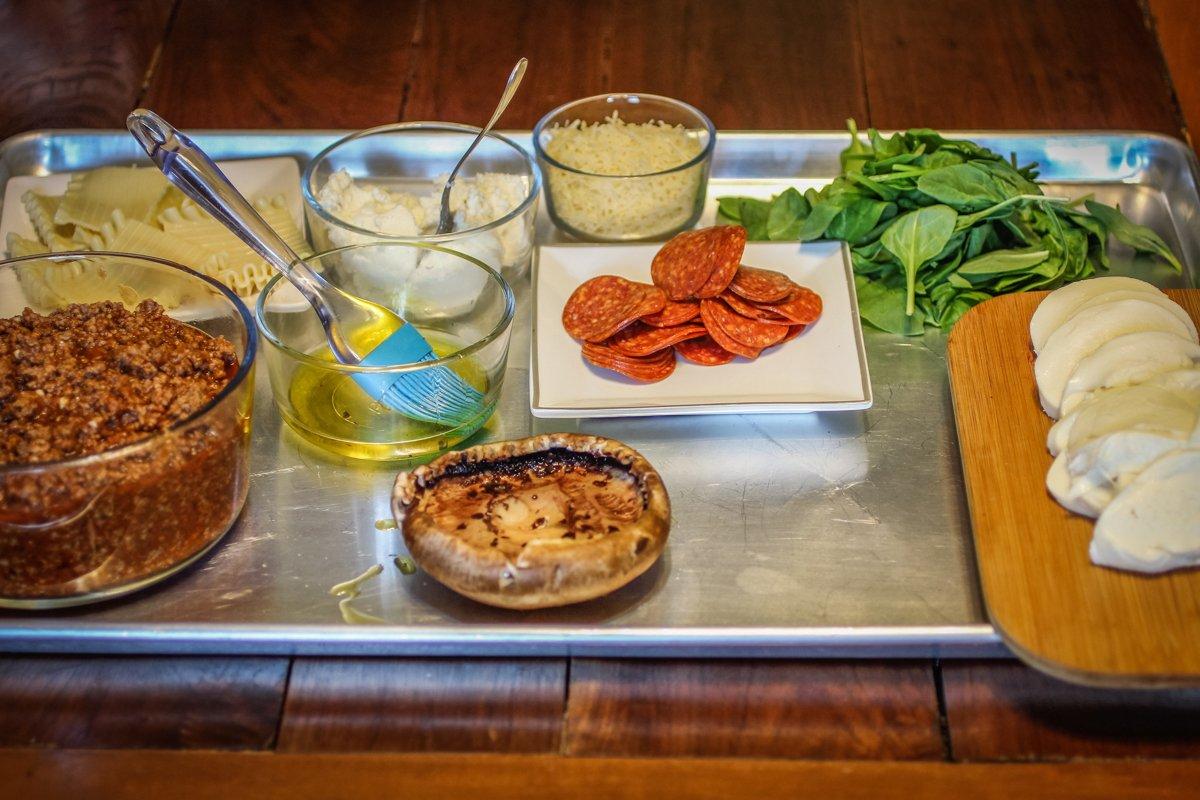 Start by using a spoon to gently scoop out the gills from the inside of the mushroom caps. Brush the mushrooms on both sides with olive oil. Spoon in meat sauce to almost level with the top of the mushroom.