Venison Lomo Saltado (Peruvian Stir Fry) Recipe
Mention stir fry, and most people immediately assume you are making an Asian-inspired dish. But the fast-cooking, high-heat method is popular in other cultures as well. Lomo Saltado, a classic Peruvian dish, uses high heat to quickly brown strips of venison round, onions, serrano pepper and plum or cherry tomatoes.
While lomo saltado is a traditional Peruvian dish, it does borrow a bit from other cultures. The recipe often uses soy sauce for its salty, fermented umami flavor, and a somewhat unusual ingredient from the U.S., shoestring French fries. Unlike traditional Asian-style stir fries, we cook this one in our Lodge cast-iron skillet.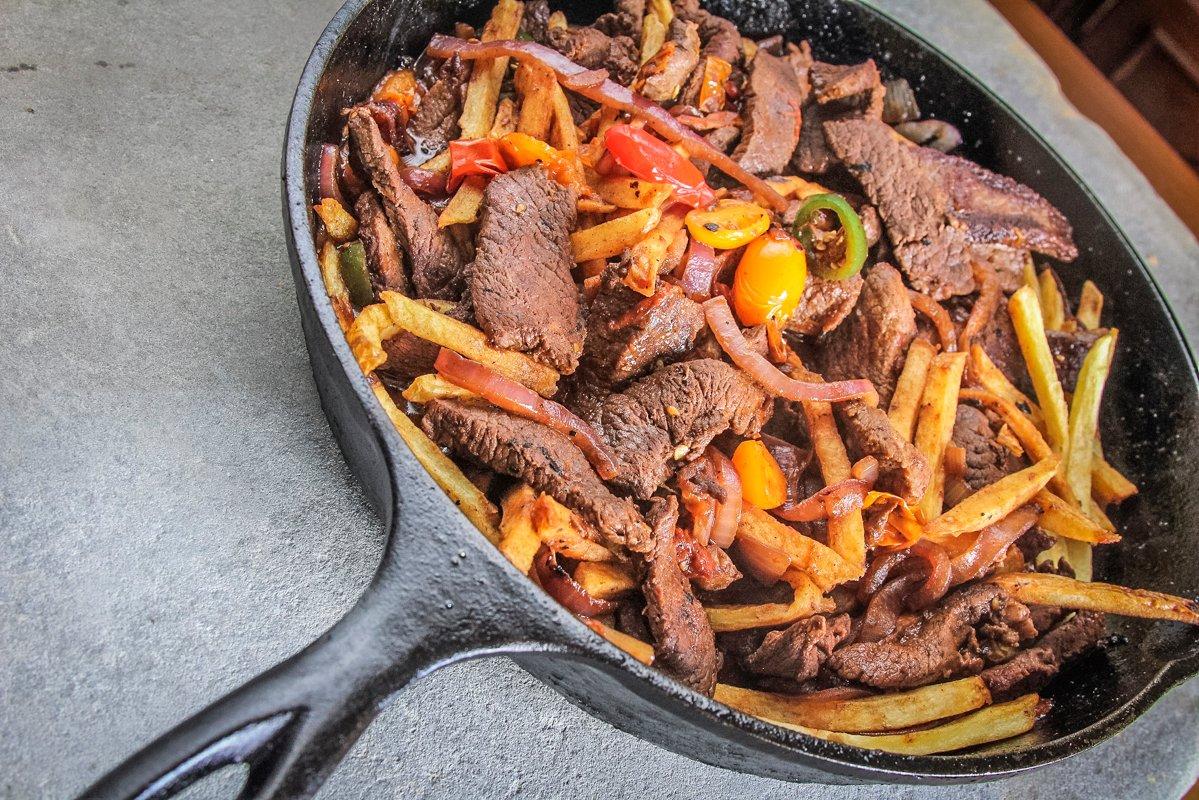 One of the main seasoning ingredients in Lomo Saltado is Aji Amarillo paste, a blend of aji amarillo peppers, lime, soy sauce, garlic and paprika. You can find it at many large groceries or order it online.
Ingredients
1 ½ pounds venison round, cut into small, bite-sized strips, seasoned with salt, pepper and 1 teaspoon ground cumin
2 cups grape tomatoes, halved
1 large red onion, sliced
2 cloves garlic, minced
4 tablespoons soy sauce, divided
1 tablespoon aji amarillo paste
1 serrano pepper, sliced into thin rings
1 teaspoon white vinegar
1 pound shoestring French fries, cooked
4 tablespoons grapeseed or peanut oil, divided
Cooking Instructions
Start by slicing the venison into thin strips. Season with salt, pepper and ground cumin. Heat two tablespoons of oil in a cast-iron skillet or pan over high heat.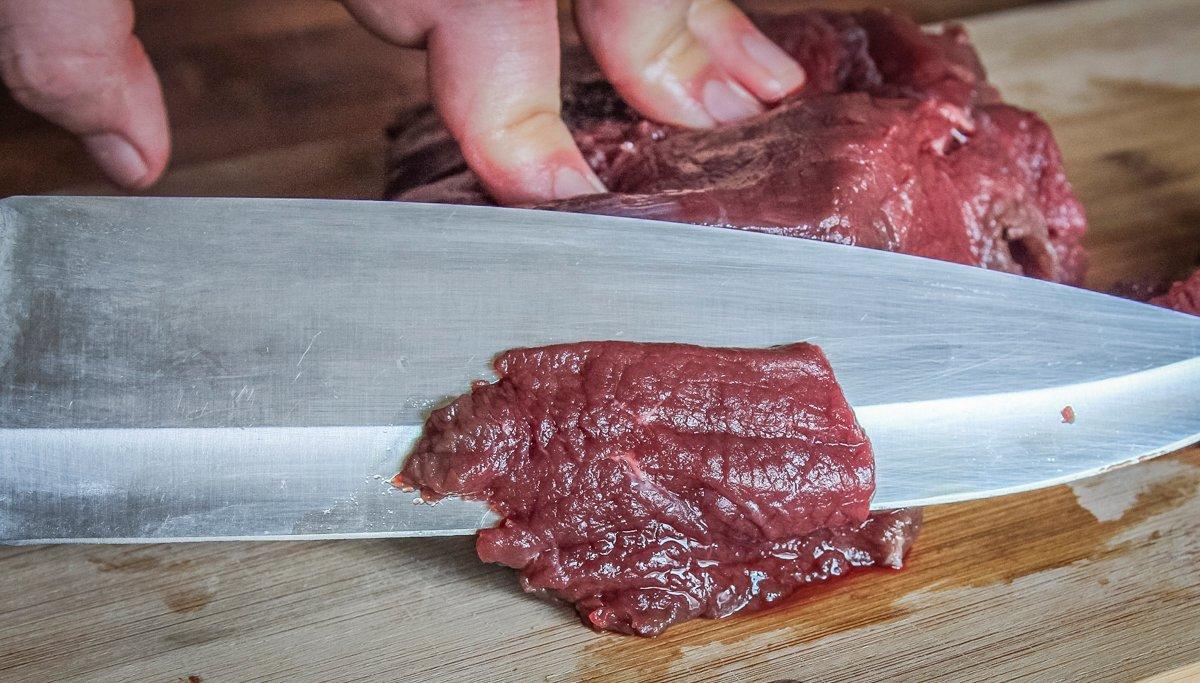 Brown half the venison, being careful not to overcrowd the pan and not to move the venison around too much. You're looking for a nice caramelized brown on all surfaces of the meat. Turn the venison once to evenly brown both sides.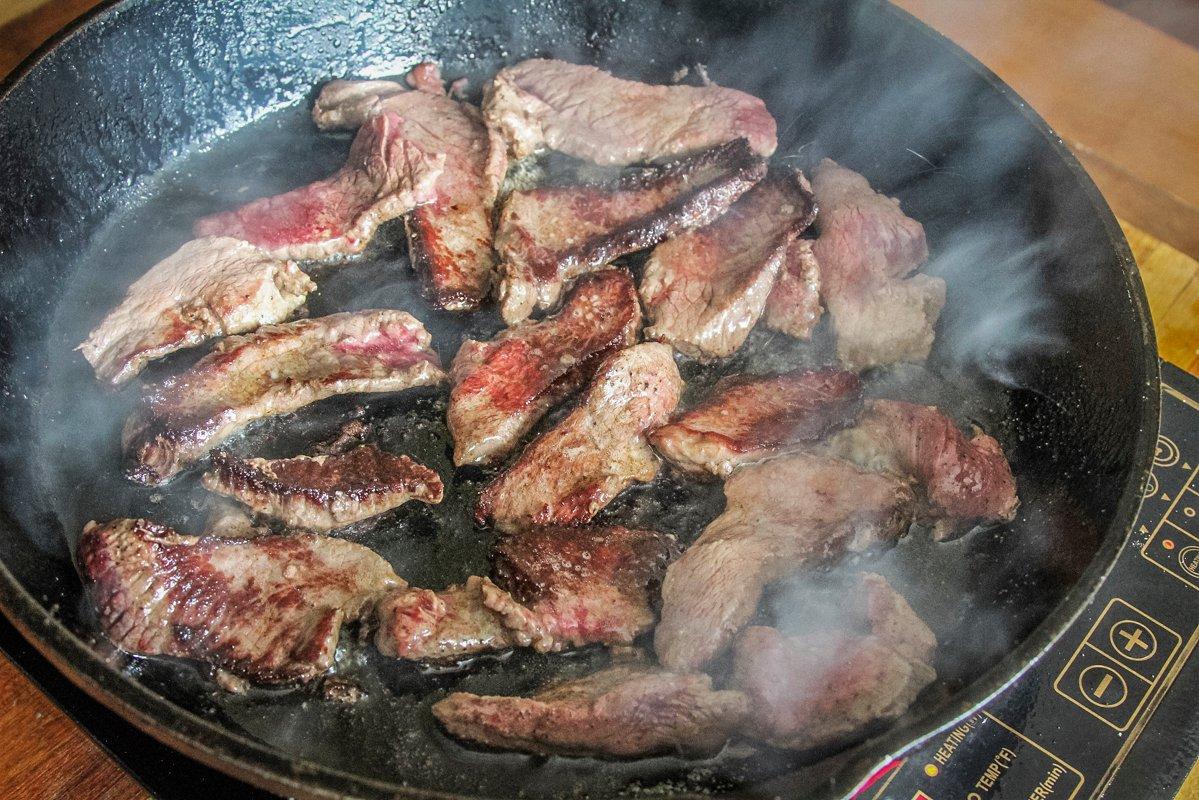 Once the first batch of venison has browned, move it to a bowl and repeat with remaining venison. Move it to the bowl holding the first batch. Pour over two tablespoons of soy sauce and toss to evenly coat the meat.
To the hot skillet, add the remaining two tablespoons of oil. Stir-fry the sliced red onion for three to five minutes or until is begins to soften and become translucent. Add the halved grape tomatoes, the peppers, the aji amarillo paste, white vinegar and remaining soy sauce.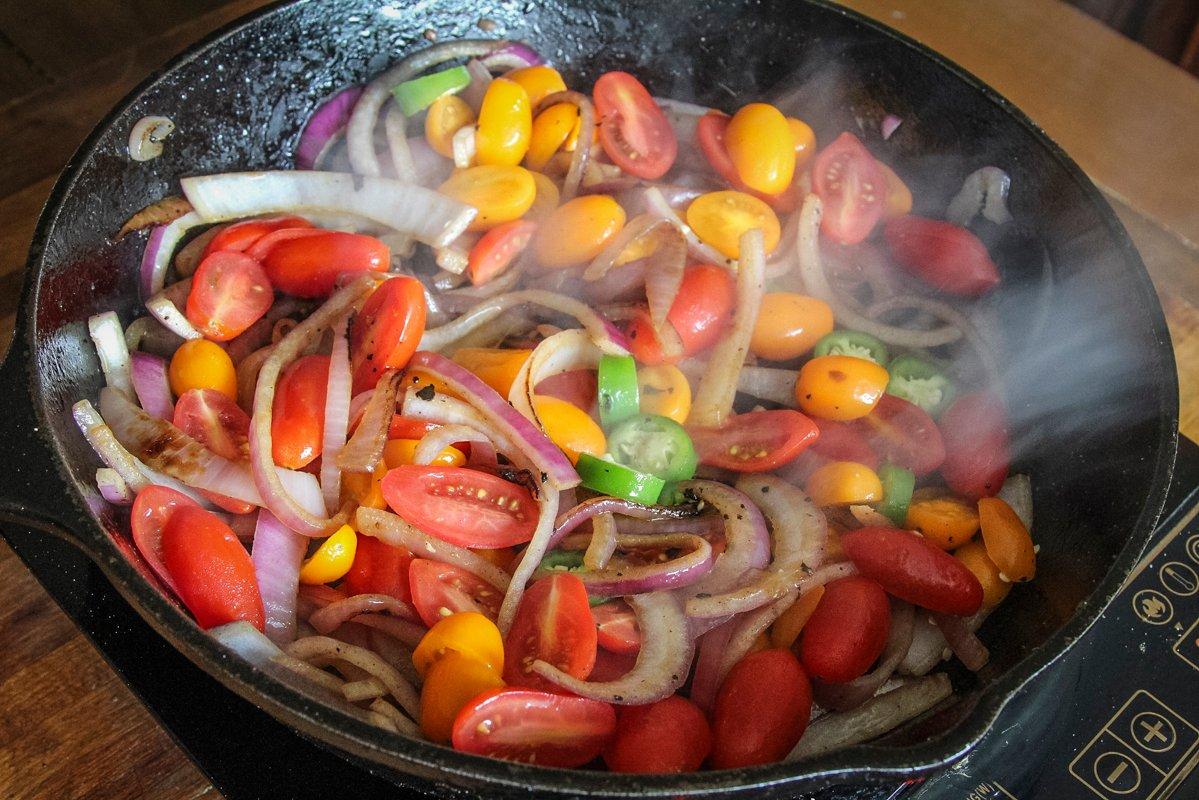 Stir fry for two to three minutes or until the tomatoes and pepper rings begin to soften. Return the venison to the pan and add the cooked French fries, tossing to blend well.