Venison Philly Cheesesteak Pot Stickers
I love pot stickers, the combination of the browned and slightly crisp bottom and creamy soft steamed top is hard to resist. I also love a good Philly Cheesesteak sandwich. So why not combine the two, and why not make it with venison steak? This combination has turned into an absolute family favorite around here. The uncooked dumplings freeze beautifully, and this recipe makes a big batch, up to five dozen, so cook what you need and store the rest in the freezer for a quick anytime snack.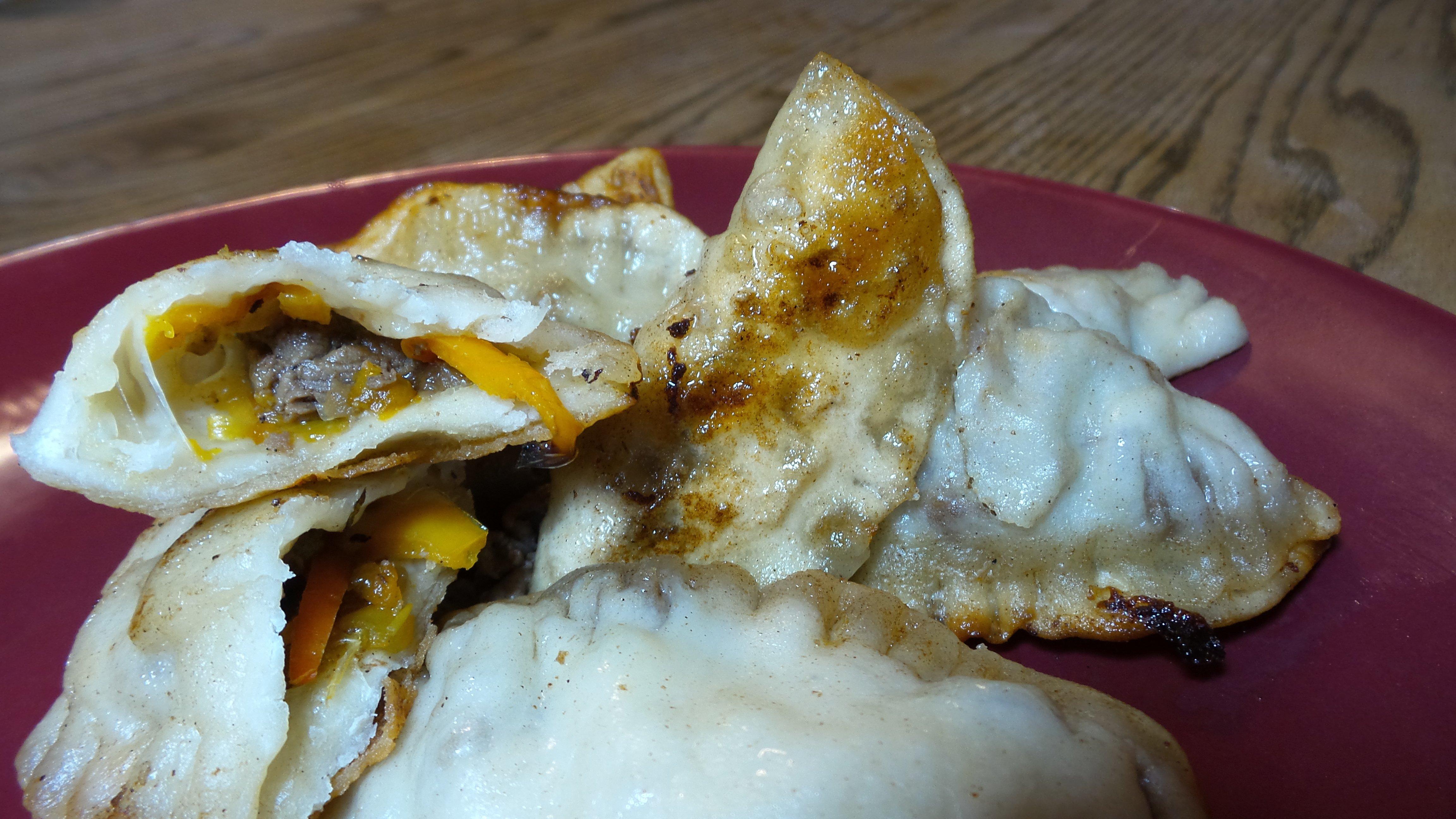 Pre-made wonton wrappers work well but made from scratch-fresh pasta is even better. Use the Weston Brand Traditional Pasta Machine to quickly and easily roll out a thin sheet of fresh pasta, then use a 3-inch biscuit or cookie cutter to punch out the round shapes for the pot stickers.
Dice the peppers and onion into a small chop and precook all of the ingredients before stuffing, as the pot stickers only take a few minutes to brown and steam.
Ingredients
Dough
4 cups all-purpose flour
½ teaspoon salt
1 cup (and maybe just a touch more) of hot water
Filling
2 pounds of deer steak (I normally use sirloin), sliced into fine strips (slicing the meat while it is still slightly frozen helps when slicing thin strips)
2 bell peppers, fine dice
2 onions, chopped
½ teaspoon garlic powder
Soy sauce
Salt and pepper to taste
2 cups of chicken broth
2 cups shredded mozzarella or provolone cheese
Cooking Instructions
For the wrappers, mix the flour and salt in your bowl and begin to pour in the hot water until the dough forms a ball. I use a stand mixer outfitted with a dough hook, but mixing by hand with a wooden spoon works as well. Knead the dough for a full five minutes, then rest in the refrigerator for 45 minutes.
After the dough has rested, hand roll or run it through the pasta machine until it is a little less than 1/8-inch thick.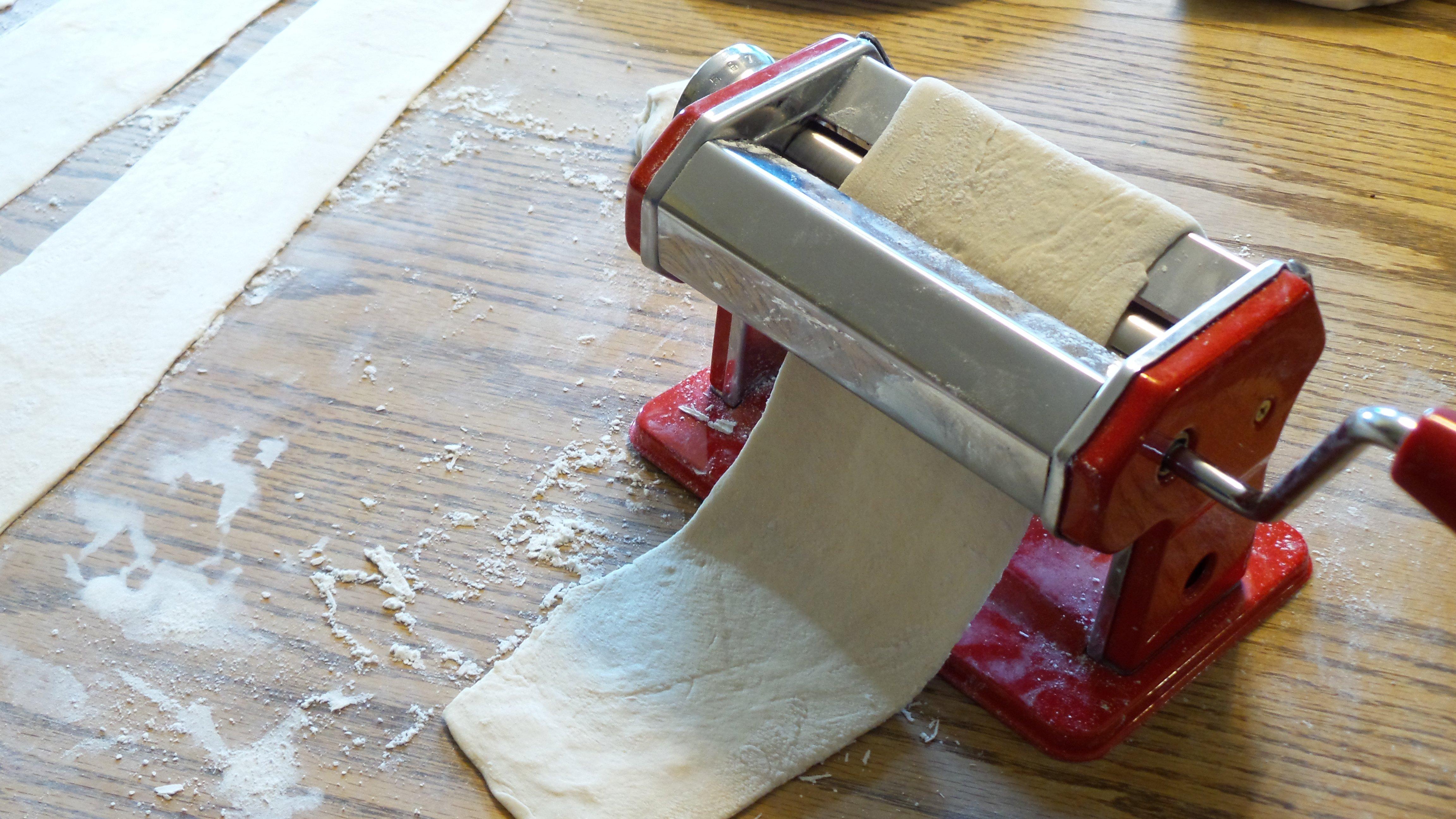 Start the filling by sautéing the diced onions and peppers in 2 tablespoons of vegetable oil over medium-high heat.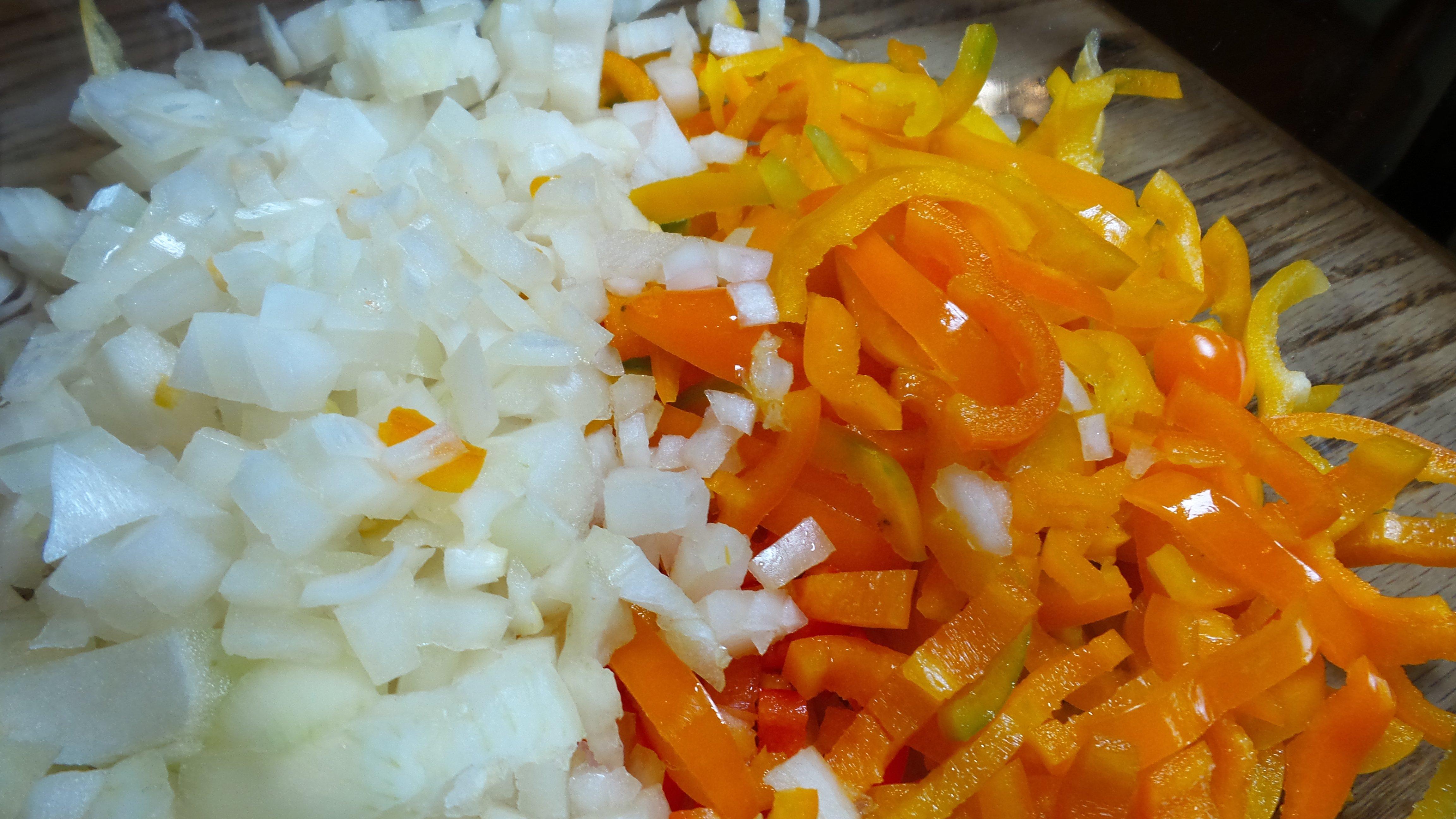 As the steak cooks, season with salt, pepper and a pinch of garlic powder and continue to dice it into smaller pieces with the edge of a metal spatula. A dash or two of soy sauce, more traditional for Asian style pot stickers than for Philly Cheesesteaks, contributes to the fusion of flavors. Brown the steak in batches so that it caramelizes well on all sides.
After the venison, peppers and onions are finished sautéing, mix together in a bowl. Drop a rounded teaspoon of filling onto the center of each pasta round and top with a generous pinch of shredded mozzarella or provolone cheese. Fold the edges together and pinch well to seal the dumpling. Borrow a tip from Grandma's fried fruit pies and crimp the edges with a fork for a tighter seal.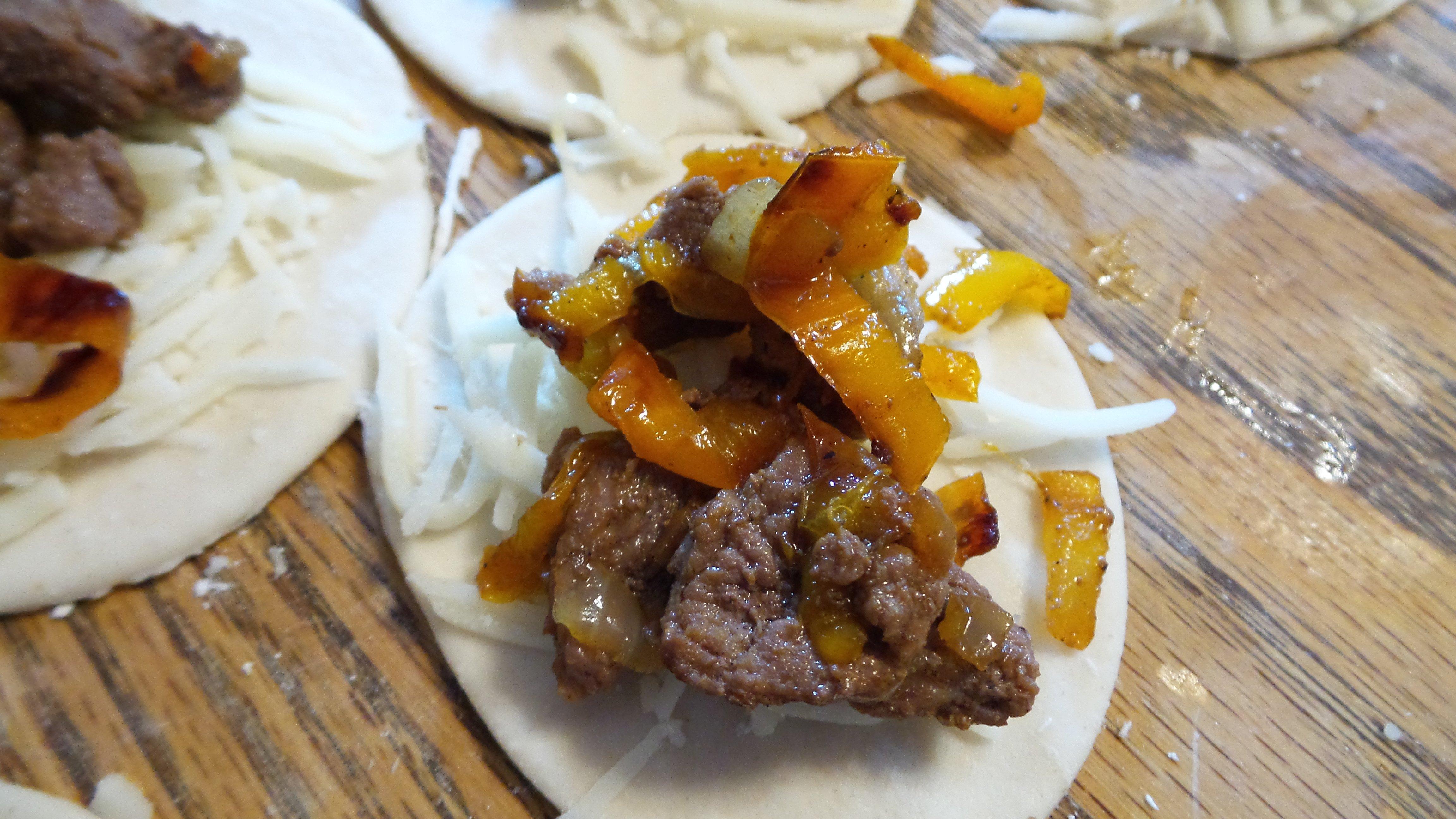 To cook the pot stickers, melt a tablespoon of butter into a tablespoon of oil in a cast iron or stainless skillet over medium-high heat. Drop 8 to ten of the pot stickers into the skillet and allow them to cook for two minutes. Don't worry if they stick to the pan, they got their name for a reason. Pour a quarter cup of chicken stock or water into the hot pan and cover immediately. Let the dumplings steam for two more minutes to cook the top of the dumpling and help the pot stickers release from the pan. Carefully lift each dumpling from the pan and place on a warm serving platter. Wipe the skillet and start again with butter and oil for the second batch. Continue until you have cooked as many dumplings as needed.