Venison Summer Sausage Caprese Salad
It's summertime and the fresh, vine-ripened tomatoes are going to start rolling in. If you still have some venison summer sausage or salami left in the freezer, get some fresh basil and make this quick and easy appetizer or lunch. It only takes a few minutes, and Venison Summer Sausage Caprese Salad is as delicious as it is beautiful on a plate.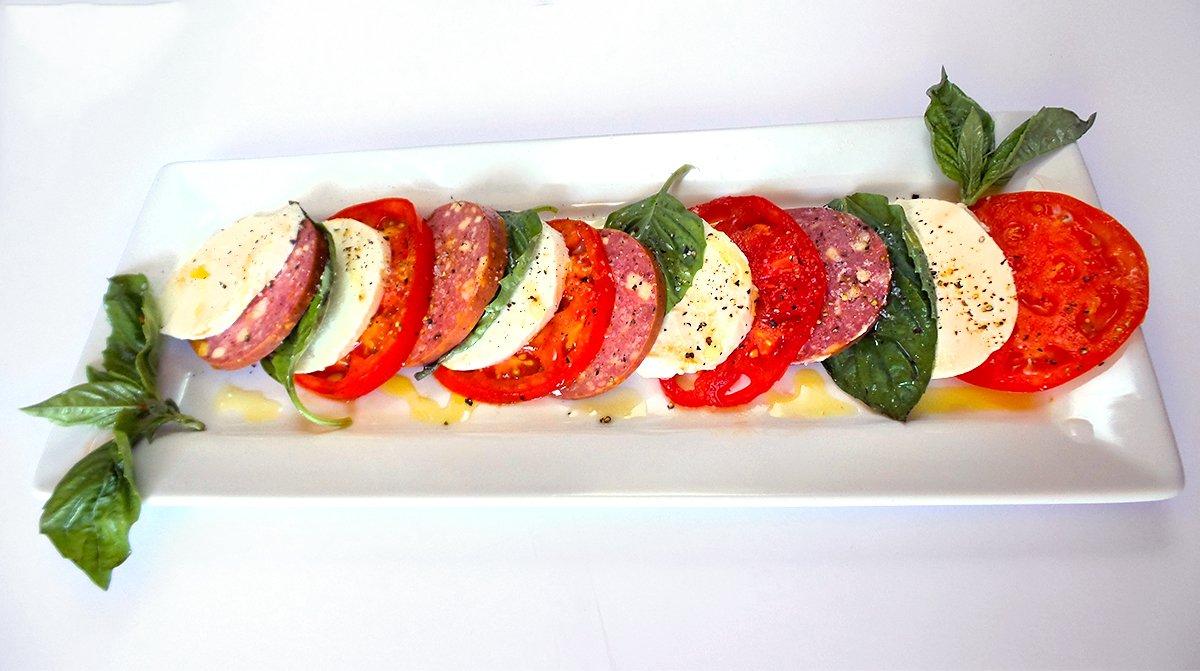 Try thin slices of summer sausage, salami, even venison bologna, it all pairs well with the sweet basil and fresh, ripe tomatoes. Use fresh mozzarella, the better the quality, the better the flavor.
Ingredients
1-2 vine ripened tomatoes, sliced
8 ounces venison summer sausage or salami, thinly sliced
8 ounces fresh mozzarella, sliced
1-2 large bunches of sweet Italian basil
Olive oil
Balsamic vinegar reduction (optional)
Sea salt
Cracked black pepper (optional)
Cooking Instructions
This one is about as simple as it gets, so it makes a great throw-together appetizer or snack if you are short on time or have unexpected guests. Simply wash and dry the basil, rinse and slice the tomatoes, and slice the cheese and salami or summer sausage. Layer them on the plate, alternating ingredients as you go.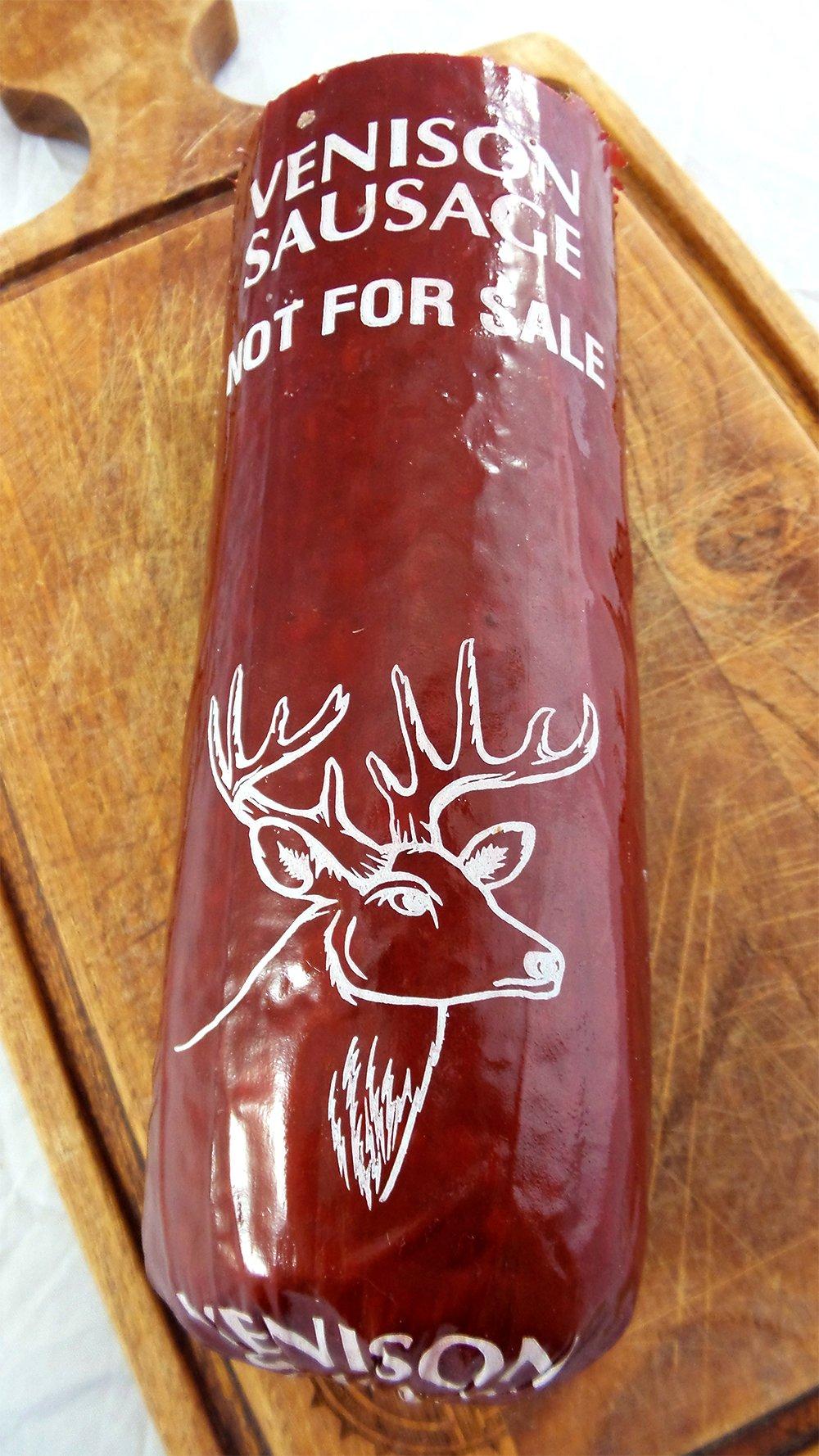 If you have a little extra time, make a balsamic vinegar reduction. Simply add a cup of balsamic vinegar to a saucepan and bring to a slight boil. Stir often until the vinegar has reduced by half and has thickened enough to coat the back of your spoon. Drizzle the vinegar reduction over the salad for an extra layer of flavor.