The weather is finally cooling down a bit here in Kentucky. This time of year, our dinner plans start turning to warm bowls of soup and chili. This vegetable soup recipe is easy to make, hearty enough for a full meal, and has just enough heat to warm you up. We like to serve our soup with a wedge of fresh cornbread made in a cast iron skillet.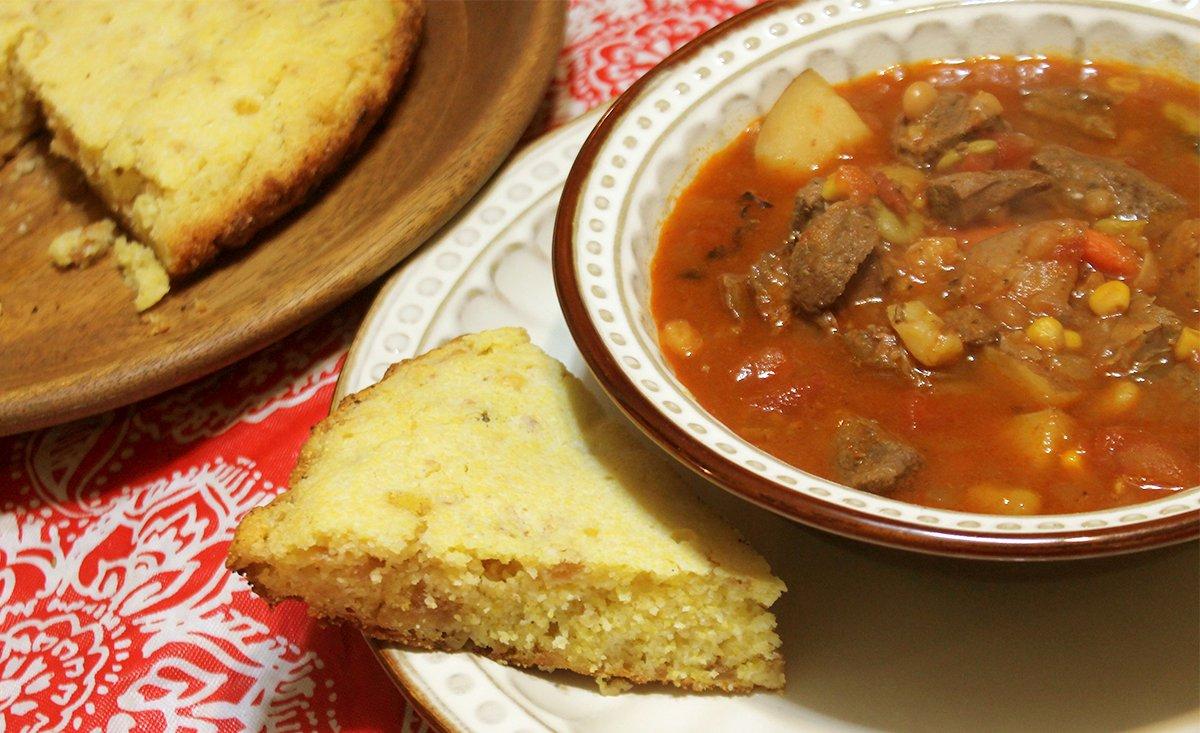 To add a layer of flavor to the finished product, start the soup by browning the venison in hot oil. Do it in small batches so that the meat takes on a nice sear. Season at every step and check the soup often as it cooks and the flavor builds. Add a pinch of salt and pepper along the way to brighten up the flavor.
Ingredients
2 pounds venison, trimmed well and cut into cubes
2 pounds of red potatoes, cut into half to one-inch cubes
2 yellow onions, diced
1 pound of carrots, sliced
1 can (15 ounces) white beans
1 can (15 ounces) lima beans
1 can (15 ounces) sweet corn
1 can (15 ounces) fire roasted tomatoes
1 can (10 ounces) Rotel Diced tomatoes with green chilies
1-quart chicken stock (homemade is best)
1 large can (46 ounces) tomato juice
2 bay leaves
Salt and pepper
Cooking Instructions
Start by pouring a tablespoon or two of vegetable oil into a 16-quart stock pot or any large pot with lid. Heat to medium-high and sear the venison in small batches until all of it is nicely browned.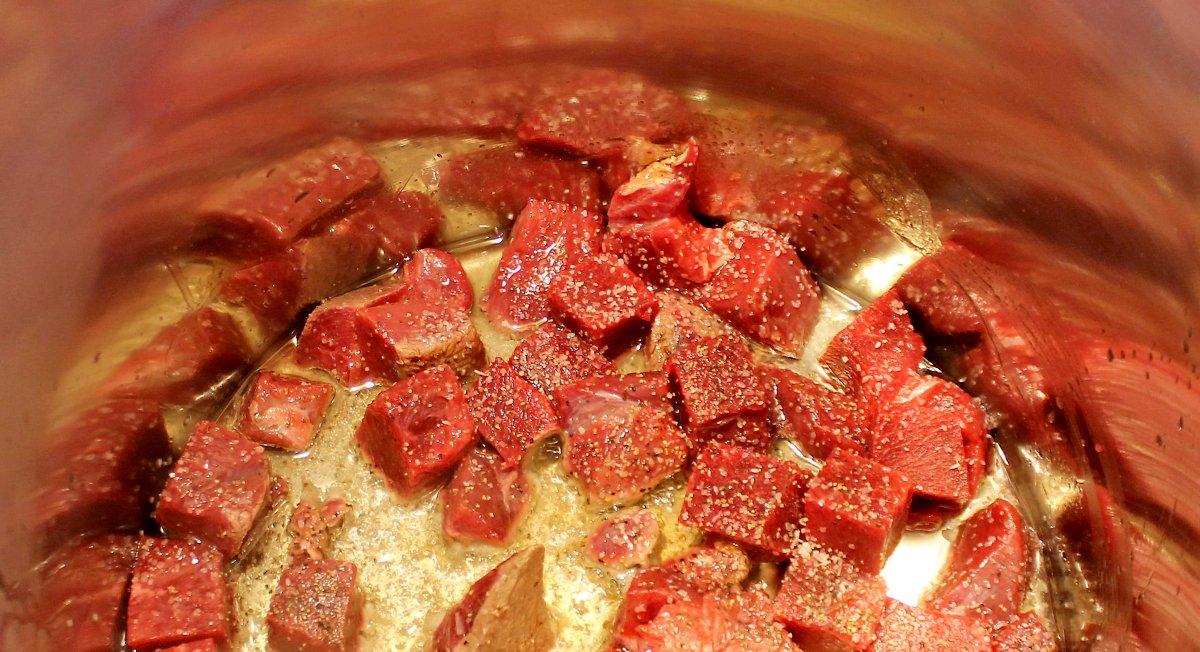 Simmer the soup for 4-6 hours, stirring occasionally and checking the seasoning level in case additional salt and pepper are needed.